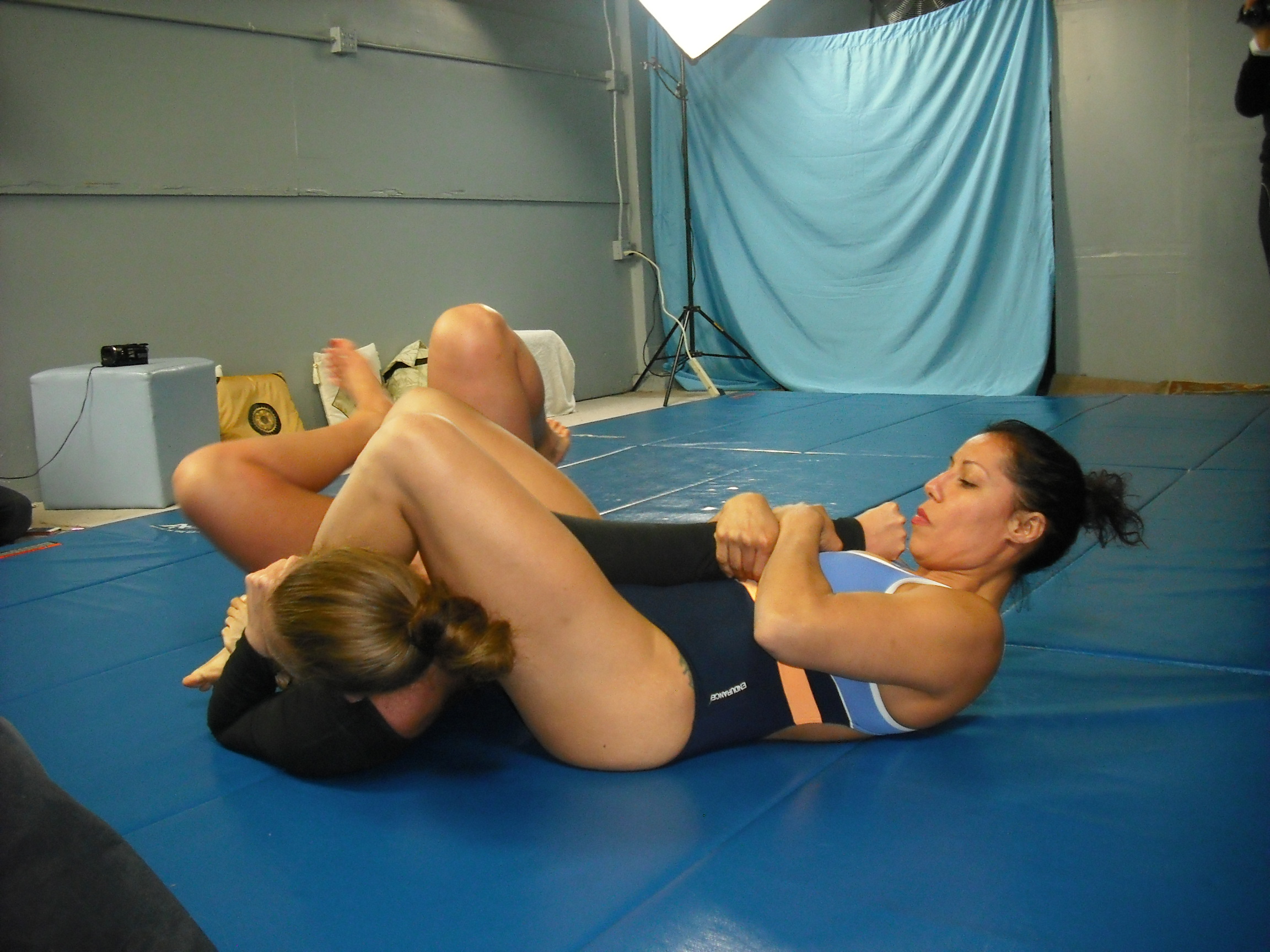 When female submission wrestlers socialize, they often travel to San Jose and have fun.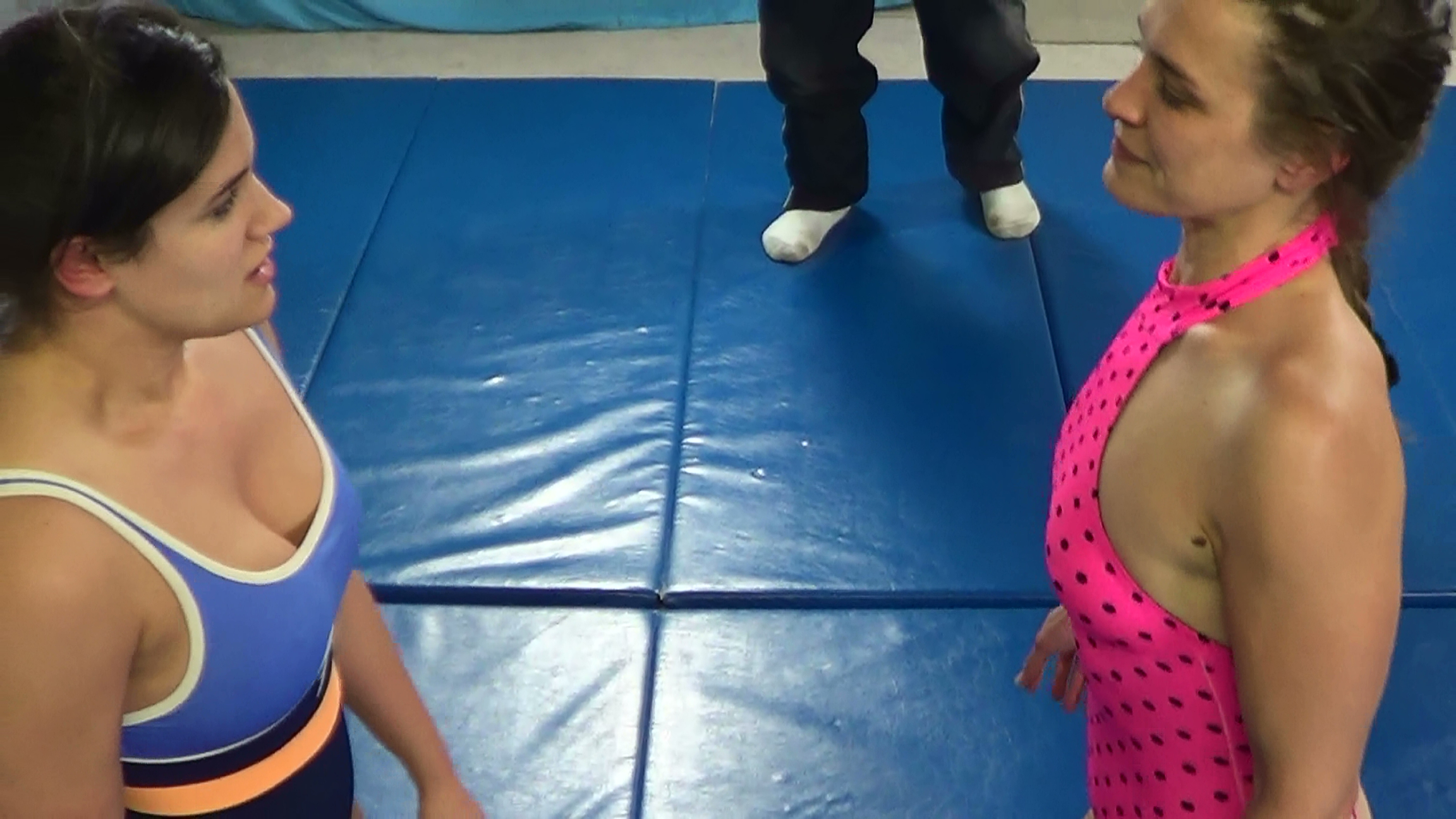 [pullquoteright] If you're always strict with yourself, life gets miserable. And we're supposed to enjoy life.
……Mia Maestro
[/pullquoteright]
"You're off my Christmas card list!"
That's what the female submission wrestler Penny said to Daisy who had just forced her to submit during a December 2013 wrestling shoot held by a private women's wrestling video company in the vibrant city of San Jose, California.
Female Competition International introduced Penny to our wrestling world in the Fciwomenswrestling.com article, "Penny Mom Wrestler."
(FeFe left, Penny right )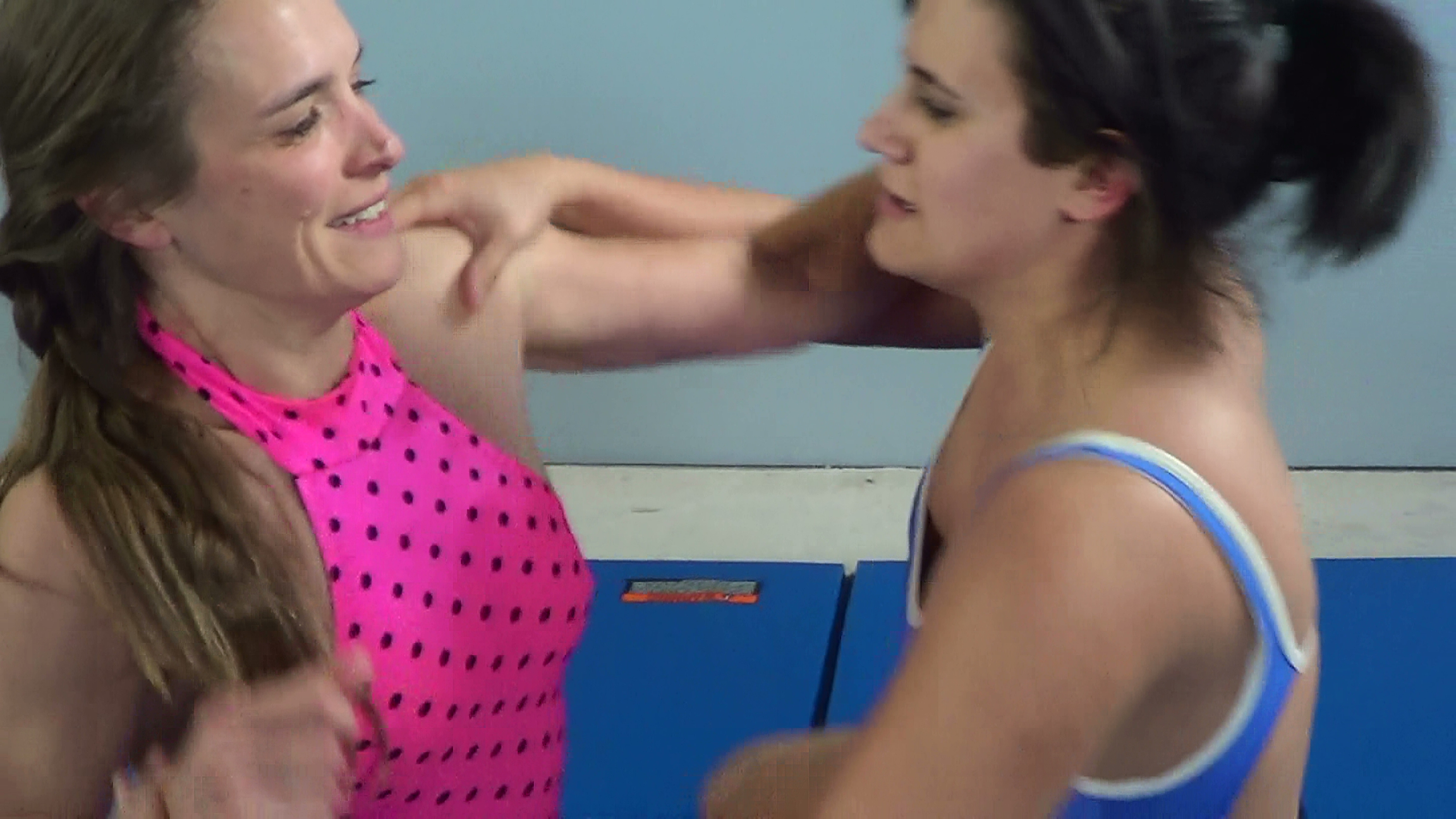 The two hour wrestling shoot including the competitors Penny, Fefe, (See Fciwomenswrestling.com article "FeFe Submission Wrestler"), Daisy a beautiful newcomer who is gaining a reputation as someone you do not want to face, Bella a journey level pro and superstar Isamar.
We won't give much away but the match of the evening was Daisy vs Bella. Coming in to this we thought it would be a lopsided affair in favor of Bella but we're surprised at how much Daisy has blossomed.
Wikipedia shares San Jose, like most of the Bay Area, has a subtropical Mediterranean climate. San Jose has 300+ days of sunshine and an annual mean temperature of 60.5 °F (15.8 °C). It lies inland, surrounded on three sides by mountains, and does not front the Pacific Ocean like San Francisco. Because of this, the city is somewhat more sheltered from rain, giving it a semi-arid feel with a mean annual rainfall of 15.82 in (402 mm), compared to some other parts of the Bay Area, which can receive about three times that amount.
The large concentration of high-technology engineering, computer, and microprocessor companies around San Jose has led the area to be known as Silicon Valley. As the largest city in the valley, San Jose has billed itself ""the capital of Silicon Valley."" San Jose was founded in 1777 and when California gained statehood in 1850, San Jose served as its first capital. San Jose is the tenth-largest city in the U.S.
FCI loves the San Jose area because of its abundance of great five star hotels at very reasonable prices. If you've never been to Toto's Pizzeria in Belmont, we find the pizza to be very unique and tasty. It's a culinary destination that is always a must. One of our close friends has been dining there for over 30 years when it was originally in Daly City.
On their website http://www.totos.com there is a personal message from Mr. Robert Spadarella.
"Toto's Restaurant & Pizzeria was first opened by my grandparents, Caroline and Antonio (Toto) Spadarella in 1932 on Coney Island Avenue in Brooklyn. Both were from Naples, the region in Italy where pizza originated. Using a huge brick oven, they began baking pizza according to the traditional recipe, the same recipe we use today.
After World War II, the family moved to San Francisco, where Toto and Caroline opened an Italian restaurant in North Beach. As the love of pizza grew, the business thrived and in 1949 a second San Francisco store opened.
My parents Ida and Frank opened a larger Toto's on Mission Street in 1954 and so began San Francisco's first pizza delivery service, using a fleet of brightly painted motorcycles and vans. In 1957, Toto's Daly City opened followed by the San Bruno store in 1972, Belmont in 1999, and San Mateo in 2007.
Today, the 5th generation of the Spadarella family own and operate the San Bruno, Belmont and San Mateo locations. As more and more people come to discover and appreciate traditional Italian cooking, they are also discovering the Italian pizza our grandfather Toto taught us to make."
There is much to do about the San Jose area.
Levi's Stadium is a football stadium in Santa Clara, California, near California's Great America theme park and the Santa Clara Convention Center. The stadium will be the new home of the San Francisco 49ers and completion is expected in time for the 2014 National Football League (NFL) season.
On June 8, 2010, voters in Santa Clara, a suburban city just northwest of San Jose, voted to adopt Measure J, which allows the City of Santa Clara to lease land, previously occupied by Great America theme park's overflow parking lot, to the 49ers Stadium Authority to construct a new football stadium, where the San Francisco 49ers would be the primary tenant.
On May 8, 2013, the 49ers announced that San Francisco-based Levi Strauss & Co. purchased the naming rights to the new stadium. The naming rights deal calls for Levi's to pay $220.3 million to the city of Santa Clara and the 49ers over 20 years, with an option to extend the deal for another five years for around $75 million.
Another competitor that had previously joined our wrestling circle in San Jose is Dylan.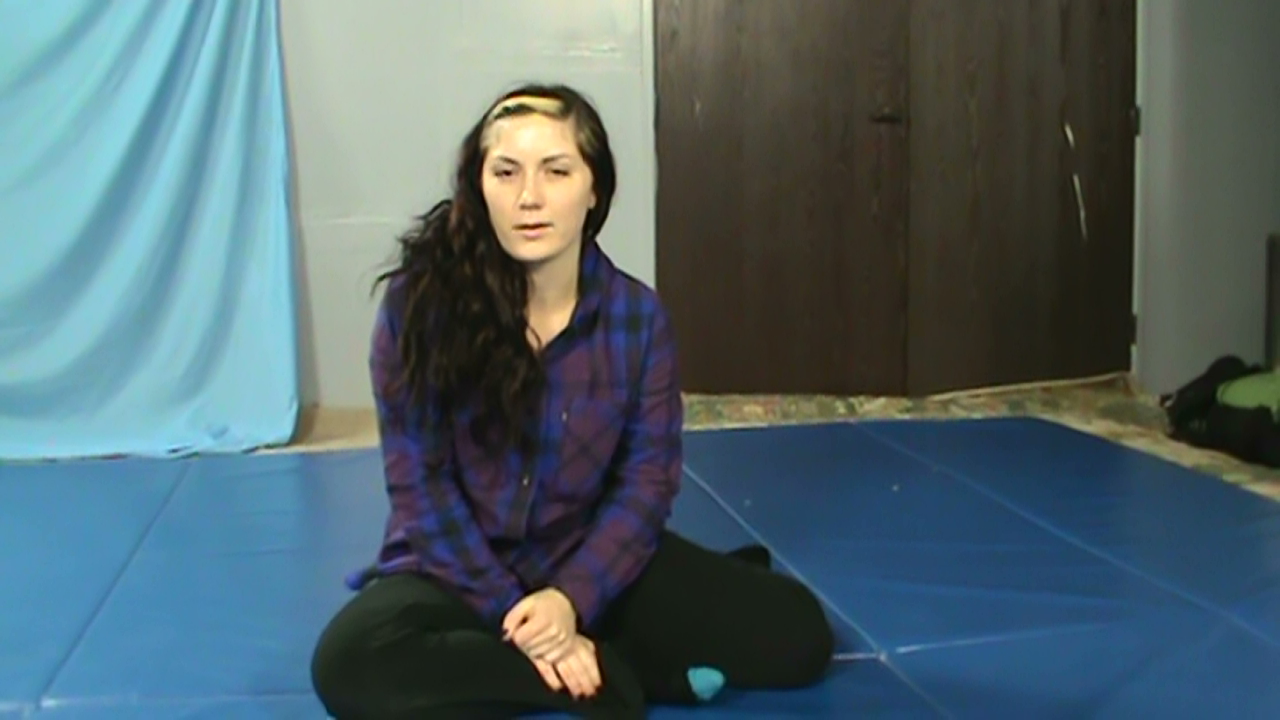 In our last discussion with Dylan we found out she is a student attending college in the San Francisco bay area and has wrestled for a few local companies. We are aware female wrestlers travel the world and we often ask them what their most memorable destination was? For Dylan, it was London.
In terms of sports and fitness, Dylan played Lacrosse in high school but has tried many other sports as well. She really likes circuit training especially her personalized high endurance interval training. She also runs bleachers when the weather allows.
In terms of her wrestling, being a new fish, she often finds herself in the role of the underdog. That doesn't bother her as she sees wrestling as a challenging new experience.
True to our original goals, Female Competition International, Fciwomenswrestling.com, continues to maintain ties within the women's submission wrestling world with the hope that the lady ring pros, the graduates from the collegiate female wrestling programs and the female submission wrestlers will eventually meet in fierce competition. One thing we have learned about this is that it is a process.
Another common theme is that the modern female submission wrestlers attend college, are owners of small businesses and travel the world.
As the new women's submission wrestling season begins to unfold we hope to keep you posted about more exciting matches.
~ ~ ~
Sources: Wikipedia, Totos.com, Female Competition International, photos courtesy Female Competition International, Fciwomenswrestling.com and Wikimedia Commons