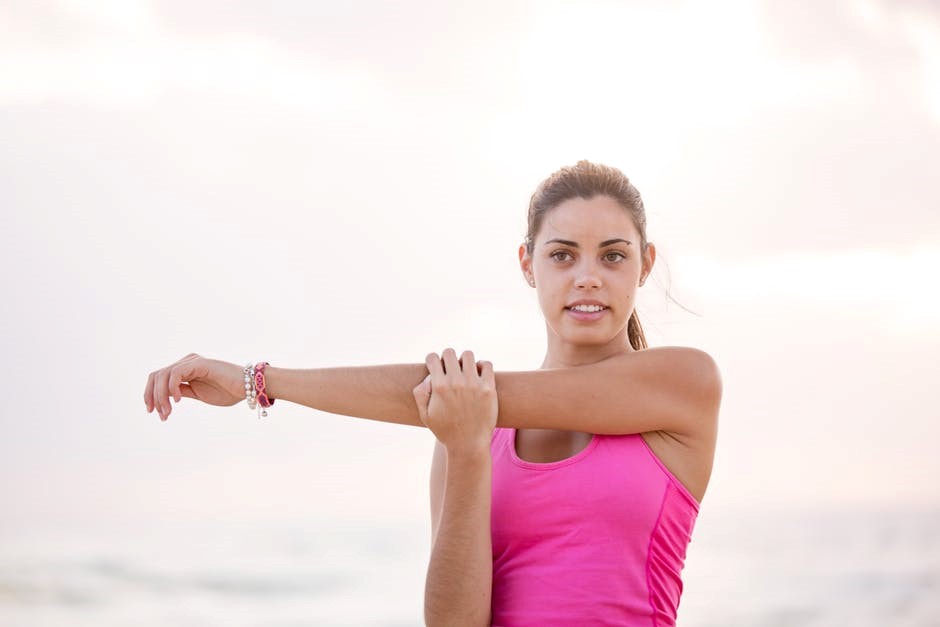 The U.S. Department of State's Bureau of Educational and Cultural Affairs continues to empower women and girls through their Sports Initiative Program. Admiration and enthusiasm spreads when individuals and organizations take the initiative to do the right thing.

[pullquoteleft] Initiative is doing the right thing without being told.
…………..Victor Hugo[/pullquoteleft]
It was published by istanbul.usconsulate.gov that The U.S. Department of State's Bureau of Educational and Cultural Affairs (ECA) announced the Multi-Nation Final Four Basketball Sports Visitor program is in effect. In a continued effort to empower women and girls through sports worldwide, events have been designed around the Women's NCAA Final Four Championship. Virtually every region of the world is represented including Argentina, Kyrgyzstan, Lebanon, Nigeria, Republic of Korea, and Turkey.
Under the Empowering Women and Girls through Sports Initiative, this program will build on the momentum of Women's History Month by emphasizing the universal lessons of Title IX and the contributions that female athletes have made to society. The program begins at the University of Tennessee-Knoxville. Participants will tour the Women's Basketball Hall of Fame and learn with their American peers about team-building, disability sports, and the value of education.
The government site eca.state.gov further explains, "As mandated by the Mutual Educational and Cultural Exchange Act of 1961, the U.S. Department of State's Bureau of Educational and Cultural Affairs (ECA) works to build friendly, peaceful relations between the people of the United States and the people of other countries through academic, cultural, sports, and professional exchanges, as well as public-private partnerships.
In an effort to reflect the diversity of the United States and global society, ECA programs, funding, and other activities encourage the involvement of American and international participants from traditionally underrepresented groups, including women, racial and ethnic minorities, and people with disabilities.
Building on the lessons of Title IX global—of opportunity and equality—this initiative is comprised of three pillars: the U.S. Department of State and espnW Global Sports Mentoring Program; Sports Envoys; and Sports Visitors. These programs build on the United States global commitment to advance the rights and participation of women and girls around the world."
The program seems to be working as other countries are publicizing and looking forward to the events and visits. On November 26, 2012, ussoccer.com reported, "Former U.S. Women's National Team midfielder Lorrie Fair traveled to Kabul, Afghanistan, as part of the U.S. Department of State's Empowering Women and Girls Through Sports initiative, which aims to increase the number of women and girls who participate in all aspects of sports. Fair also conducted sports clinics with Afghan women as part of the program."
They continue, "The Department's Empowering Women and Girls Through Sports Initiative mobilizes all of the sports diplomacy efforts to engage women and girls worldwide. Sport Envoys are current and retired professional athletes and coaches from a range of sports that travel overseas to conduct drills, lead teambuilding sessions, and engage youth in a dialogue on the importance of education, health, and respect for diversity. In partnership with SportsUnited, U.S. Soccer players, coaches and administrators have visited more than 18 countries since 2006. The athletes have offered soccer clinics for thousands of boys, girls and coaches."
[pullquoteright] Real, sustainable community change requires the initiative and engagement of community members.
…………..Helene D. Gayle
[/pullquoteright]
Fortunately the U.S. Government is not alone in their efforts to make the program a success. As expressed by espn.go.com on May 11, 2013, "Almost a year ago, espnW and the State Department joined forces to announce the start of the U.S. Department of State and espnW Global Sports Mentoring Program.
The program, which is part of the State Department's larger Empowering Women and Girls Through Sports initiative, was created to get more women and girls involved in sports globally to "experience the benefits of participation: improved health, greater self-esteem, and greater academic success."
In 2012, approximately 17 women from developing countries around the world were identified as emerging leaders in their country's sports sector. Those women traveled to the United States to be mentored by leading female executives a sports-related field for one month."
One of the female leaders who has been instrumental in the success of the female sports arm of Espn is Espn W. Vice President Laura Gentile.
The New York Times reported, millions of women are avid sports consumers, even if they watch in smaller numbers than men. Women make up 44 percent of football fans, 45 percent of baseball fans and 36 percent of professional men's basketball fans, according to research conducted by the sports leagues. During the 2009 season, an average of 4.2 million women watched the N.F.L. on ESPN, according to the network.
Ms. Gentile stated women represented an important market. "The idea is potentially cultivating this fan base of women's sports fans, where 10 years from now, girls are growing up truly feeling like ESPN is made for them and ESPN is truly their brand."
Regarding Ms. Gentile's credentials espnmediazone.com adds, "Prior to researching and launching espnW, Gentile served as vice president, assistant to the president at ESPN. In that role, Gentile worked directly with George Bodenheimer, President, ESPN, Inc. and ABC Sports, on all aspects of the company's businesses. She played an instrumental role in the development and branding of "ESPN on ABC," which brought the ESPN brand to the ABC television platform.
Before working in the office of the president, Gentile was senior director of brand management within ESPN's consumer marketing department. In that role she was responsible for driving the strategic marketing direction for properties such as the NFL, SportsCenter, the NHL, and The ESPY Awards."
Female Competition International, fciwomeswrestling.com is encouraged to see great team work and cooperation between many great organizations that will propel the continued growth and excitement of women's sports globally.
Our group continues to cooperate with the women's submission wrestling industry. What we have appreciated over the years is that dignified women's wrestling is truly a global sport. We have covered stories from India and Senegal to London; worked closely with a Canadian company, have ties in Japan as well as our foundation in the United States.
If all involved continue to take the initiative to do the right thing towards women's sports, in a positive way, the attitude of the world will continue to evolve as well.
~ ~ ~
Sources: brainyquote.com, ussoccer.com, istanbul.usconsulate.gov, eca.state.gov, espn.go.com, sportandpeace.utk.edu, ncaa.org, nytimes.com, espnmediazone.com, linkedin.com/in/gentilelaura, fciwomenswrestling.com, photos thanks to Wikimedia Commons.