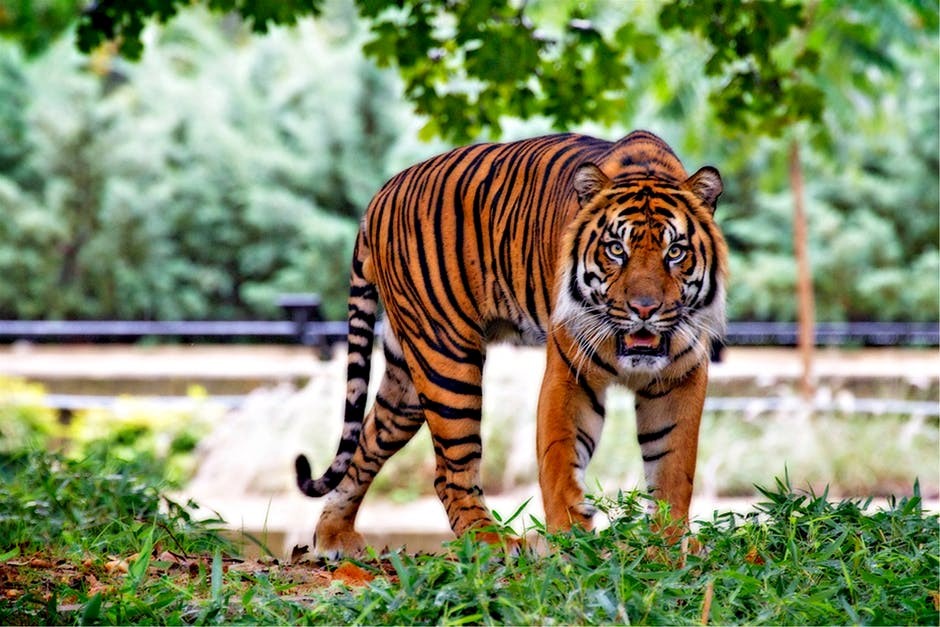 CAMPBELLSVILLE UNIVERSITY CONTINUES TO PURSUE AND ACHIEVE THE HIGHEST STANDARDS.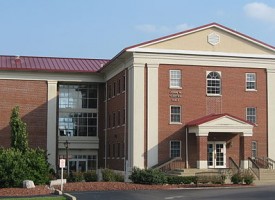 You have only a short period of time in your life to make your mark, and I'm there now.
……….George Clooney
About.com relates a proverb is a short, pithy statement of a general truth, one that condenses common experience into memorable form. Simply stated, it is a short sentence based on long experience. In terms of the Campbellsville Tiger's new women's wrestling program led by the widely respected Coach Lee Miracle, the competition hopes this Ethiopian Proverb still holds true; "Do not blame God for having created the tiger, but thank him for not having given it wings." Unfortunately for future Campbellsville opposition, given the early high expectations placed upon the Tiger's women's program, they not only are in flight, they are cruising at a very high altitude.
As reported by Kentucky USA Wrestling, beginning in the fall of 2013, women's wrestling will become the 25th varsity sports program administered by the Campbellsville University Department of Athletics, CU Director of Athletics Rusty Hollingsworth has announced. "We are very excited to add women's wrestling to our list of athletic programs being offered at Campbellsville University. This is an Olympic sport that is experiencing growth at the collegiate level. We wanted to be proactive and move forward. Adding women's programs is a priority for our university and this is a good one to start with," said Mr. Hollingsworth. "We will expect this program, like all other programs, to recruit quality student-athletes committed to academic excellence and discipline."
Campbellsville will join the University of the Cumberlands as the only other women's wrestling collegiate program in the Commonwealth of Kentucky.
CU is the ninth NAIA institution to start women's wrestling, getting closer to the 15-team limit the NAIA requires to recognize it as one of its sports. As of 2011-2012, eight other NAIA member institutions currently have a women's wrestling program – making up the majority membership in the Women's College Wrestling Association (WCWA). The WCWA, formed in 2008, is the current governing body for all collegiate women's wrestling programs at the NCAA, NAIA and NJCAA institutions.
On March 13, 2013, the university website announced, "Former All-Navy wrestling head coach and USA Women's World Team assistant Lee Miracle has been named the first women's wrestling coach at Campbellsville University."
The announcement continues, "I am extremely pleased to announce that Lee Miracle has accepted the position of head women's wrestling coach at Campbellsville University. His experience in the sport, and his numerous contacts, should help him build a championship team in a short period of time," said Mr. Hollingsworth.
"Starting a women's program from scratch is a wonderful opportunity, and I'm blessed to have it. I get to build it the way I want, and I get to recruit the student-athletes that I want, and I think we'll be successful in a fairly short period," Mr. Miracle said.
A Navy veteran of more than 20 years, Mr. Miracle has also spent the last 20 years coaching wrestling at all levels. He joined the USA Women's World Team in 2011 as a volunteer coach for the team's trip to the world championships in Hungary and became assistant coach for the 2012 championships in Azerbaijan.
He also coached both freestyle and Greco-Roman wrestling as head coach of the All-Navy Team since 2011, a team that features active Sailors within the Navy to compete at the Armed Forces tournament and Military World Championships.
* GOAL SETTING
Part of the building blocks of achieving important short term goals is when the leadership members are in agreement. This is a common thread in both Athletic Director Hollingsworth's and Coach Miracle's championship vision.
On the website Ineedmotivation-Excellence in Life Enrichment, in the article, "The 5 Secrets of Setting Short Term Goals", one of the insightful points made is that the goals you pick don't have to be fully accomplished in the time period you've identified. Rather, what you're looking to do in the next 3 to 6 months is to simply develop momentum and establish a pattern.
A business writer Monica Mehta who has spent the past 15 years investing in and advising hundreds of entrepreneurs, on the website Entrepreneur.com develops the subject of short-term goals from a physiological standpoint. "Ever find yourself destined to repeat the same mistakes over and over again? According to a study completed by researchers at MIT's Picower Institute for Learning and Memory, that is exactly how our brains are wired to work. Their findings determined that our brain cells only learn from experience when we do things right and failure doesn't register the same way.
In the experiment, test animals viewed two images on a computer screen, one that presented a reward if the subject reacted by looking right, another when it looked left. The study showed that the brain response when the test subject received an award for looking the right way improved its chances of performing well on the next trial.
The study makes important discoveries not only about the way we learn but the brain's neural plasticity or ability to change in response to experiences. When behavior is successful our cells become finely tuned to what the test subject was learning at the time while a failure shows little change in the brain or improvement in the test subject's behavior.
Stated another way, in terms of the mechanics of the brain, success breeds more success.
* A GREAT FOUNDATION
What should help Coach Miracle achieve those important short-term goals are his team, the university and the community where Campbellsville University resides.
The university's Official Athletic Website on Wednesday, July 10, 2013, shares that Campbellsville University's first-year women's wrestling program held an on-campus camp July 7-10, 2013 with 13 girls participating from a wide variety of hometowns.
Coach Miracle and camp counselor Christen Dierken put the campers through extensive physical conditioning sessions along with live wrestling, tips and techniques, mat awareness, hand fighting and positioning. At one point they even called the girls back in for a midnight practice, all designed to mentally prepare them for competition. Mr. Miracle later sat down with each camper and set individual goals and explained the personal sacrifices necessary to reach those goals.
There is an expression charity begins at home and if it parallels with the expression success begins at home, then Coach Miracle has a great recruiting sales message in his daughter Kayla. Chris Megginson, the Campbellsville University Sports Information Director reports Coach Miracle began his recruiting search immediately, gaining a verbal commitment for 2014 from his daughter Kayla, a junior at Culver Academy (Ind.), and has several "high-caliber" student-athletes already expressing interest in the program. Kayla Miracle is a 2012 silver medalist at the World Championships and became the first female wrestler to compete in the Indiana State Championships in 2012.
The other important pillar in the building of this promising women's wrestling program is Campbellsville University. Along with being listed by U.S. News and World Report as one of America's best Christian Colleges, according to Campbellville's website, here is just part of the university's impressive resume.
Campbellsville University is a comprehensive, Christian institution that offers pre-professional, undergraduate and graduate programs. The university is dedicated to academic excellence solidly grounded in the liberal arts that fosters personal growth, integrity and professional preparation within a caring environment. The university prepares students as Christian servant leaders for life-long learning, continued scholarship, and active participation in a diverse, global society. The President of Campbellsville is Dr. Michael V. Carter.
On May 4, 2013 it was reported by ReadMedia.com under Dr. Carter's leadership Campbellsville University graduated 170 master's students and 262 undergraduate students on May 3 and 4, respectively, along with 215 December graduates, for the largest-ever record 647 students receiving their diplomas in the 2012-2013 academic year.
Campbellsville University's main campus is situated in the heartland region of Kentucky offering 63 programs of study at the undergraduate level, 17 masters' degrees, five postgraduate areas and eight pre-professional programs. Our 95-acre main campus is one-half mile from downtown Campbellsville, the county seat of Taylor County, population 23,000.
What has enabled Campbellsville University to thrive has been the support of the scenic town of Campbellsville. Taylor County Tourist Commission shares this; Nestled in the heart of the Bluegrass, Campbellsville is one of Kentucky's best-kept secrets. With plenty to explore and experience, it's no wonder visitors keep coming back to this unique part of the state.
At its core, Campbellsville is an oasis for outdoor adventure. Come explore Green River Lake State Park, offering 8,200 acres of beauty and excitement! Two of the county's eight campgrounds can be found lakeside, offering adventure-seekers a front row seat to all the recreational opportunities Green River Lake has to offer. The lake is also home to Kentucky's only floating cabins, accommodations custom-made for outdoor enthusiasts!
With an average depth of 50 feet and a distance of one mile at its widest point, Green River Lake is a popular destination for fishing, boating and water skiing – with 40 miles of trails that twist around the picture-perfect spot. Visitors can explore the terrain by hiking, mountain biking, even horseback riding. Looking for a little R&R? Public beaches at Lone Valley Campground, Pikes Ridge Campground and Smith Ridge Recreational Area are a welcome respite on a warm summer day.
Once you research The Campbellsville Tigers women's wrestling program it's understandable why the bar has been set high. The program will be led by a widely respected coach with a demonstrated track record of success not just abroad, but most important, right inside the home. As the previous scientific study shows, success breeds more success. The program is partnered with a committed university that continues to break graduation records and new ground while upholding important traditional values along with a scenic warm community that any recruit would desire to call home. You see, in terms of being competitive in the 2013-2014 season, not only have the Campbellsville Tigers arrived……
They have arrived early.
~ ~ ~
Sources: About.com, Brainyquote.com, I need Motivation – Excellence in Life Enrichment, Entrepreneur.com, Campbellsville University Tigers Official Athletic website, Readmedia.com, Taylor County Tourist Commission, Kentucky USA Wrestling, Kentucky State Parks, nwitimes.com, WishTV.com, photos courtesy Wikimedia Commons.