Waldorf Can Break Through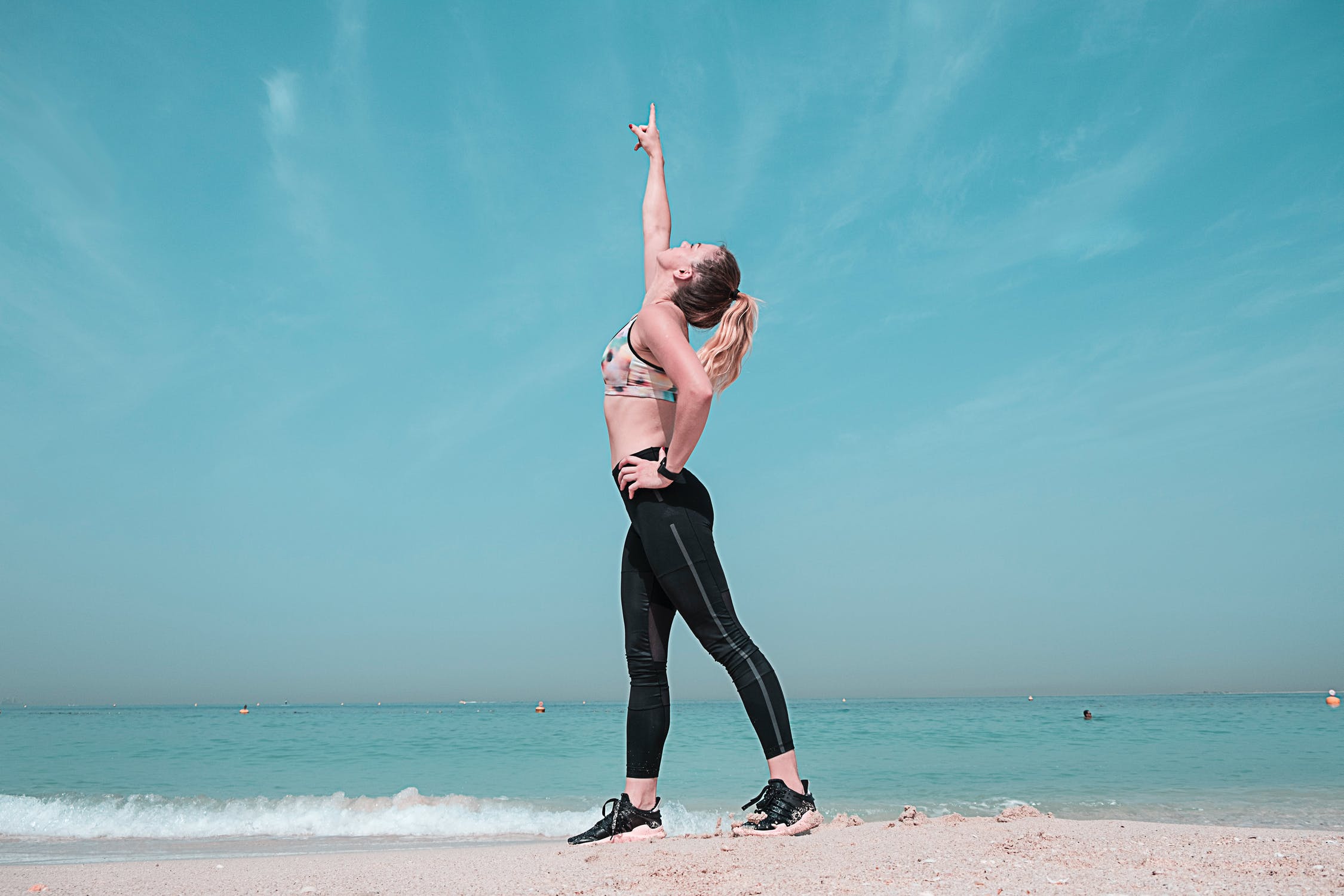 LED BY A NEW INSIGHTFUL LEADER, THE VIKING WARRIORS ARE PRIMED FOR A BREAKTHROUGH



 "The 1st period is won by the best technician. The 2nd period is won by the kid in the best shape. The 3rd period is won by the kid with the biggest heart."
Dan Gable
She comes from a country with some of the heaviest restrictions on females in the world, so after becoming the first Saudi Arabian woman to navigate the world's highest peak, Mount Everest in Nepal, Raha Moharrak politely wanted to send a message. It has been received loud and clear. Afterwards in an interview with CNN, Ms. Moharrak said she hoped she will inspire other women to reach for their goals.
Competing in a league comprised of some of the world's most elite women's wrestling programs, if you are a newer one, being able to reach your goals and fully test the experienced and talent rich squads at the top would take a tremendous breakthrough. If any program has the chance to do that in the 2013-2014 campaign, it would be Waldorf College, located in Forest City, Iowa.
According to the school's website, Waldorf is shaped by the values and beliefs of its Norwegian Lutheran founders: veracity, discipline, the dignity and responsibility of the individual, a commitment to service, and faith in God.
The most succinct and easily understood description of this great faith is described by Wikipedia, relating Lutheranism has its roots in the efforts of Martin Luther who sought to reform the Western Church to a more biblical foundation. Traditionally, Lutherans hold the Bible of the Old and New Testaments to be the only divinely inspired book, the only source of divinely revealed knowledge, and the only norm for Christian teaching.
About.com Christianity adds, "In the 17th century, Lutherans from Germany and Scandinavia began to migrate to the United States, bringing their culture and faith with them. Lutheranism is known for its emphasis on education, and therefore, today many Lutheran schools, colleges, and seminaries exist throughout the world."
The college website continues. Waldorf College was founded in 1903 as a result of "The Great Hotel War of Forest City." This fierce, competitive battle between the two first-class hotels, built simultaneously, left the beautiful Waldorf Hotel vacant after only four months of operation. This provided the opportunity for The Rev. C. S. Salveson to muster the necessary resources to found a Christian college. Thus, Waldorf College came to be located on a prominent corner in the center of the city of Forest City, and the 50-plus acre campus has grown up around this original and still beautiful building, now called Salveson Hall.
Unlike several other Lutheran colleges founded by Norwegian immigrants and the first generation of their progeny, Waldorf began operation as an academy and business college rather than as a preparatory program primarily for future pastors.
From its earliest days, Waldorf viewed education sponsored by the church as vital for persons who would serve primarily in secular society. The Waldorf emphasis was fundamentally a "stewardship emphasis": human lives are viewed as a gift from God, and the educational enterprise offers the opportunity for the full flowering of one's potential. The Waldorf mission has always stressed service to others as the means to achieve fulfilling lives.
Part of what has enabled Waldorf to successfully carry out their goals is the support of the scenic community of Forest City where there is mutual respect and admiration. VisitForestcity.com proudly explains, "Forest City is proud to be the home of Waldorf College. Waldorf College offers a quality educational experience, a fine arts series that offers quality cultural experiences for our visitors and community. We have two Fortune 500 companies, Winnebago Industries and 3M Distribution Center, as well as more than 150 local businesses ready to serve you."
Masoncitynet.com supports this view by relating that Forest City is often called "the smallest big town in Iowa". With a population of 4,500 friendly people, Forest City offers all of the charm and warmth of small-town America.
Winnebago has brought so many great memories to families across America, including our associates, so often, that Female Competition International would like to congratulate them on a fantastic year. Rueters reported on June 27, 2013 that Winnebago Industries Inc (WGO.N) said its quarterly profit almost doubled in the important spring selling season as rising U.S. consumer confidence pushed up demand for its motor homes, offering further evidence of a strengthening U.S. economy.
It continued adding Winnebago said sales of motor homes jumped 55 percent to 1,978 units in the third quarter ended June 1, while sales of trailers rose 10 percent. The order backlog for motor homes more than doubled to $292.3 million, the company said. The company was founded by Forest City businessman John K. Hanson in February 1958.
The women's wrestling program is on the upswing as well. In September of 2010, Radio Iowa excitedly announced Waldorf recently became the first college in Iowa to add a wrestling program for women. In April of 2013, the latest news to bring additional excitement was the hiring of Ms. Courtney Martell as the head coach of the Waldorf Warriors women's wrestling team.
The Athletic Department reported, "Courtney Martell enters her first season as the next Head Women's Wrestling Coach. For the past two seasons, Martell has served as an Assistant Coach for the women's wrestling team at Midland University."
Ms. Martell has competed on the national stage since high school and has participated at the United States Olympic trials. She wrestled collegiately at Missouri Valley College and constructed an illustrious career there. She was a four-time collegiate All-American and a senior level All-American. Ms. Martell was also selected as an Academic All-American by the WCWA.
After finishing her career at Missouri Valley, Ms. Martell stayed on as a member of the coaching staff for one season before transitioning to Midland University. In her time as a college coach, she has coached five All-Americans and two National runner-ups.
"We are excited that Courtney Martell has become a part of the Waldorf College athletics family as the Head Women's Wrestling Coach," stated Director of Athletics, Michael Scarano. "Her energy coupled with her strong academic and athletics accomplishments will provide the student-athletes a tremendous experience both in the classroom and in the athletics arena. We look forward to watching her develop the women's wrestling program."
One of the reasons Coach Martell seems bound for continued success is her track record of being willing to view new challenges through fresh and creative eyes as she did when she took a calculated risk and competed in the extremely tough MMA world. As Grace Murray Hopper, an American computer scientist and United States Navy Rear Admiral once said, the expression that is the most damaging phrase in the English language is "It has always been done this way."
One of Ms. Martell's charge, team member and super star performer is Jessica Fresh. On May 30, 2012, Waldorf Warriors Athletic site shared this. "The journey of Waldorf College's Jessica Fresh continues to the wrestling mats of Guatemala this summer. The Knoxville, Iowa-native has accumulated many accolades in just her first year as a member of the women's wrestling team. She has earned All-American status and qualified to compete at the Olympic Team Trials in Iowa City this spring."
The maturing star is creating a new standard for women's wrestling at the college. Since transferring from the University of Northern Iowa at the beginning of the spring 2012 semester, Ms. Fresh has become an integral and invaluable member of the team.
In researching Ms. Fresh and watching her matches online, she exhibits an aggressive, fearless and relentless style that often tires her opponents in the early periods. Not only a crafty technician she is also a well-conditioned competitor with a big heart.
Other Warriors with strong performances in the 2012-2013 campaign were Tamika Jones, the only senior on the roster, who represented the team at 101 pounds and Roni Goodale, a previous two-time USGWA National Champion in both 2010 and 2011. Julie Johnson and a maturing young troupe should excel in the 2013-2014 season.
Paul F. Davis, a Motivational and Life-Changing Speaker eloquently remarked, "The sun always shines above the clouds."
With a warm and friendly town, cherished businesses on the upswing, a university that possesses strong, admirable beliefs and values, a coach with a stellar career who is willing to view proven successful methods through fresh eyes and a seasoned emerging young team, during the 2013 through 2014 season, follow the Waldorf Viking Warriors. They are primed for a shining breakthrough.
~ ~ ~
Sources: About Christianity.com, USA Wrestling 2008, About.com Guide, VisitForestcity.com, masoncitynet.com, Source 3kimt.com, Waldorf Warriors Athletic site, Examiner.com, Themat.com, Waldorf College History, Radio Iowa, Dailybreeze.com http://colleges.usnews.rankingsandreviews.com/best-colleges, AP Answer Party – Question, Wikipedia, Reuters, Hubpagesinspirational, Goodreads.com, Huffington Post, U.S. Women's Wrestling, Photos courtesy Wikimedia Commons.