Voyeur, Open Window Or Door, Does She Know?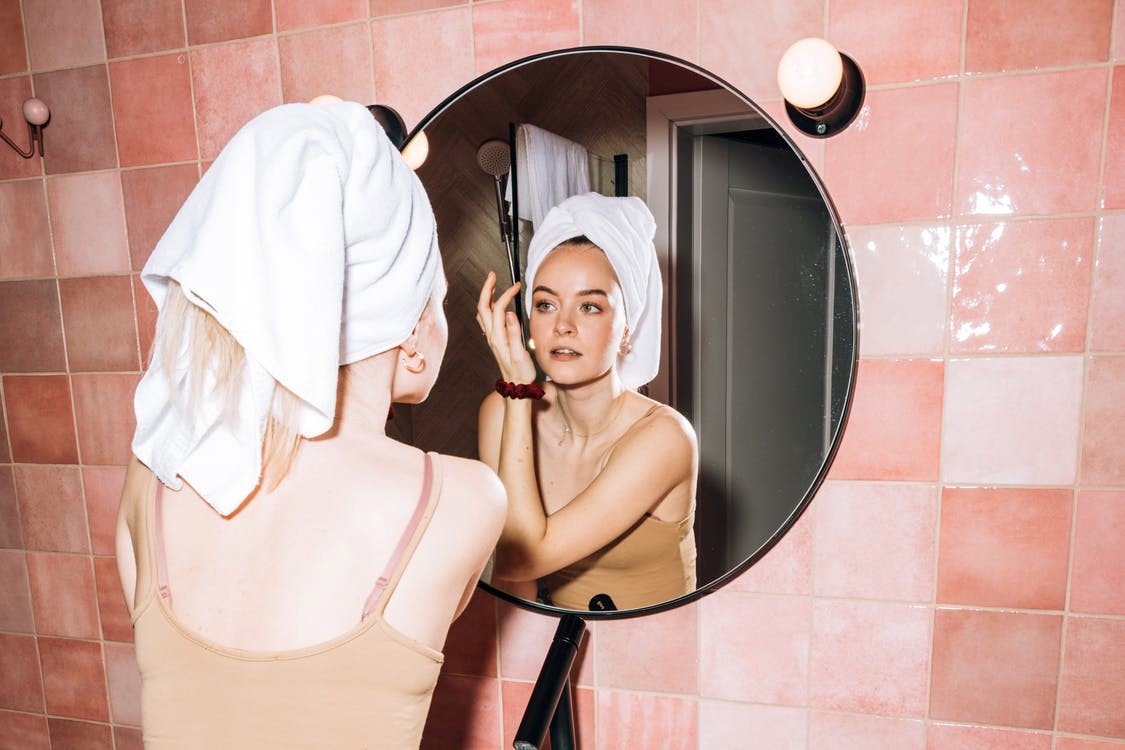 August 8, 2021,
Do as we say and absolutely not as we do.
Especially in this category.
When we've read stories about voyeurs, first of all, they were foolish enough to get caught, otherwise we wouldn't be reading about them. Too, they are about a centimeter away from being a Peeping Tom, a person who is notoriously relegated to the creep deepy dude club.
Is it hypocrisy on our part to paint a mildly disparaging view of Voyeurs?
Especially since we may have indulged a time or two ourselves?
Well, maybe a better description would be quite often. Like every time the opportunity presents itself.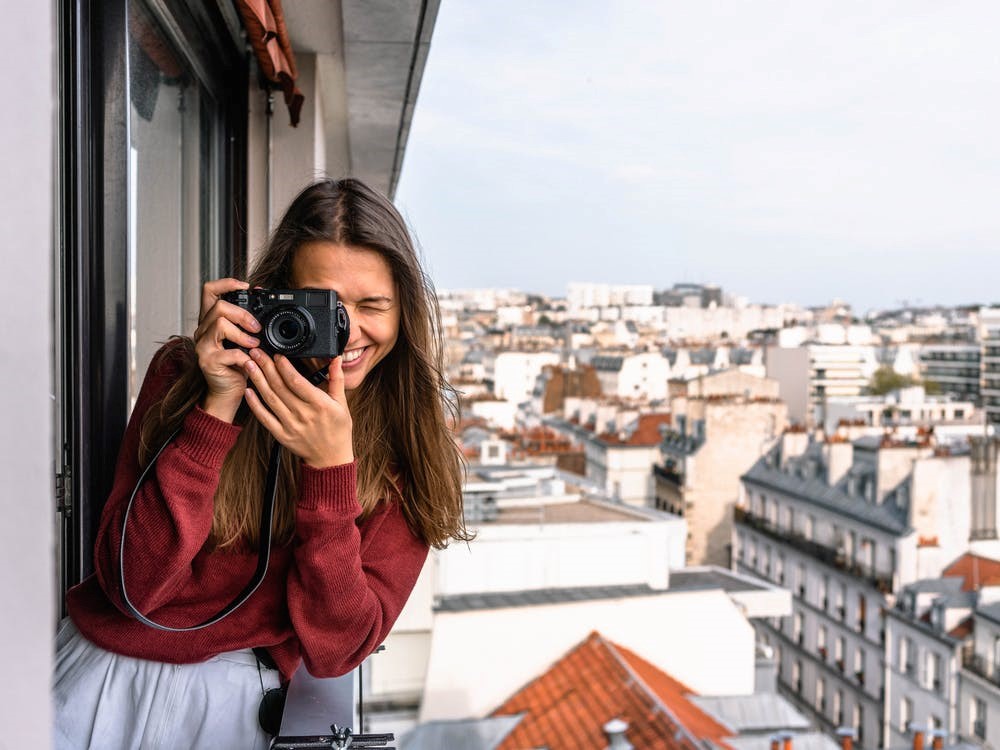 Look, voyeurism has been around on screen for over 50 years.
Rear Window is a 1954 American mystery thriller film directed by Alfred Hitchcock and written by John Michael Hayes based on Cornell Woolrich's 1942 short story "It Had to Be Murder".
Originally released by Paramount Pictures, the film stars James Stewart, Grace Kelly, Wendell Corey, Thelma Ritter, and Raymond Burr.
The film is considered by many filmgoers, critics, and scholars to be one of Hitchcock's best and one of the greatest films ever made.
We would agree.
It received four Academy Award nominations and was ranked number 42 on AFI's 100 Years…100 Movies list and number 48 on the 10th-anniversary edition, and in 1997 was added to the United States National Film Registry in the Library of Congress as being "culturally, historically, or aesthetically significant".
Here is the brief storyline.
Recuperating from a broken leg, professional photographer L. B. "Jeff" Jefferies is confined to a wheelchair in his apartment in Greenwich Village, Manhattan. His rear window looks out onto a courtyard and other apartments. During an intense heat wave, he watches his neighbors, who keep their windows open to stay cool. Among them are a middle-aged couple with a small dog that likes digging in the flower garden and Lars Thorwald, a traveling costume jewelry salesman with a bedridden wife.
One day the bedridden wife disappears and the mystery is afoot.
This poor voyeur almost lost his life.
Our voyeur experiences are not so dangerous.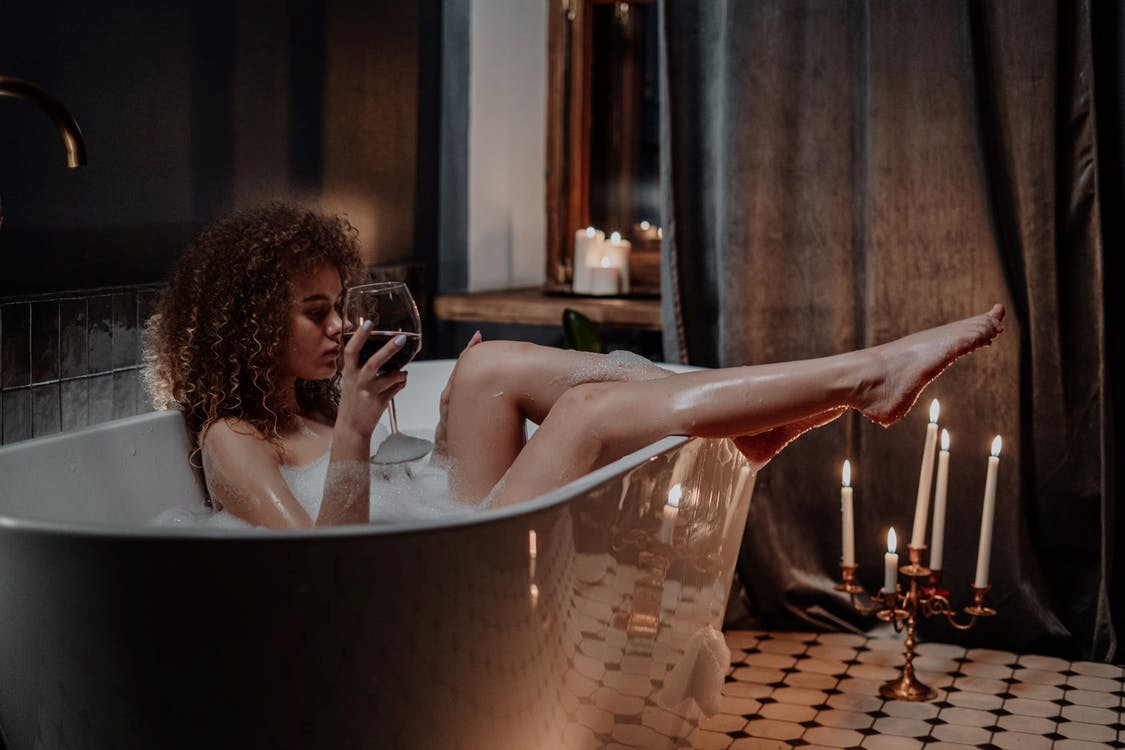 Shall we describe?
Will you judge us?
Okay, we sense you will, so we were of course talking about a friend of an associate.
Would you like to hear some of his stories?
Let's call him Pete. Like Peeping Pete.
He related to our associate (not us because we don't hang out with Voyeurs) that when women are scantily clad and they don't know that you are watching, it is a much bigger turn on than if they were, say your girlfriend or an Escort, and they started smiling and undressing for you.
Part of the lure is that the woman who is a stranger may not be attracted to you at all and would never give you access to erotic views of her form.
In effect, it's like you are stealing. That can certainly give one a tingle.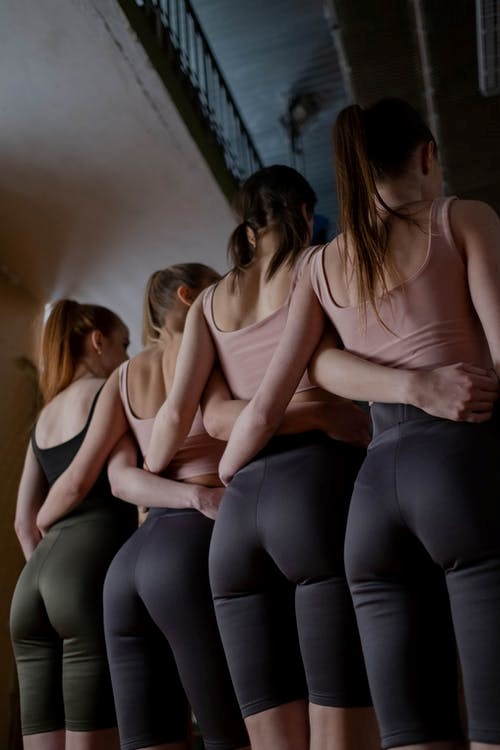 Then it is also possible that she actually may be attracted to you but has a boyfriend or a husband and while she gets turned on by the thought of you being turned on, she knows hubby would not.
Most of the time.
Pete remembers when he was in Japan, it was the time period where the girls loved to wear really short school girl uniform skirts and up to the knee thick socks. It was really sexy, especially with the nicely thick feminine babes.
He really loved that Japanese school girl look. Especially live.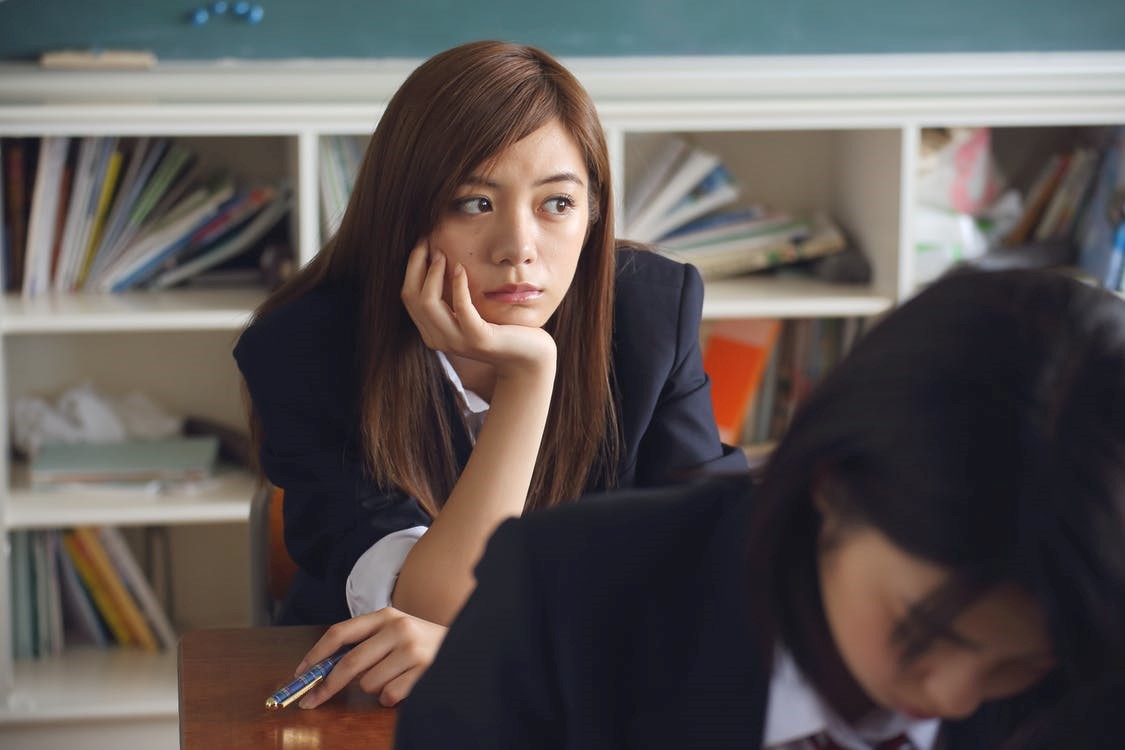 Kogal is a Japanese fashion culture that involves schoolgirls wearing an outfit based on Japanese school uniforms (or their actual uniforms) but with very short skirts. The short skirts are worn irrespective of the season.
The girls may also wear loose socks and scarves, and have dyed hair. The word "kogal" is anglicized from kogyaru, a contraction of kōkōsei gyaru (high school gal). The girls refer to themselves as gyaru (gals), although this word is applied to several other fashion looks as well.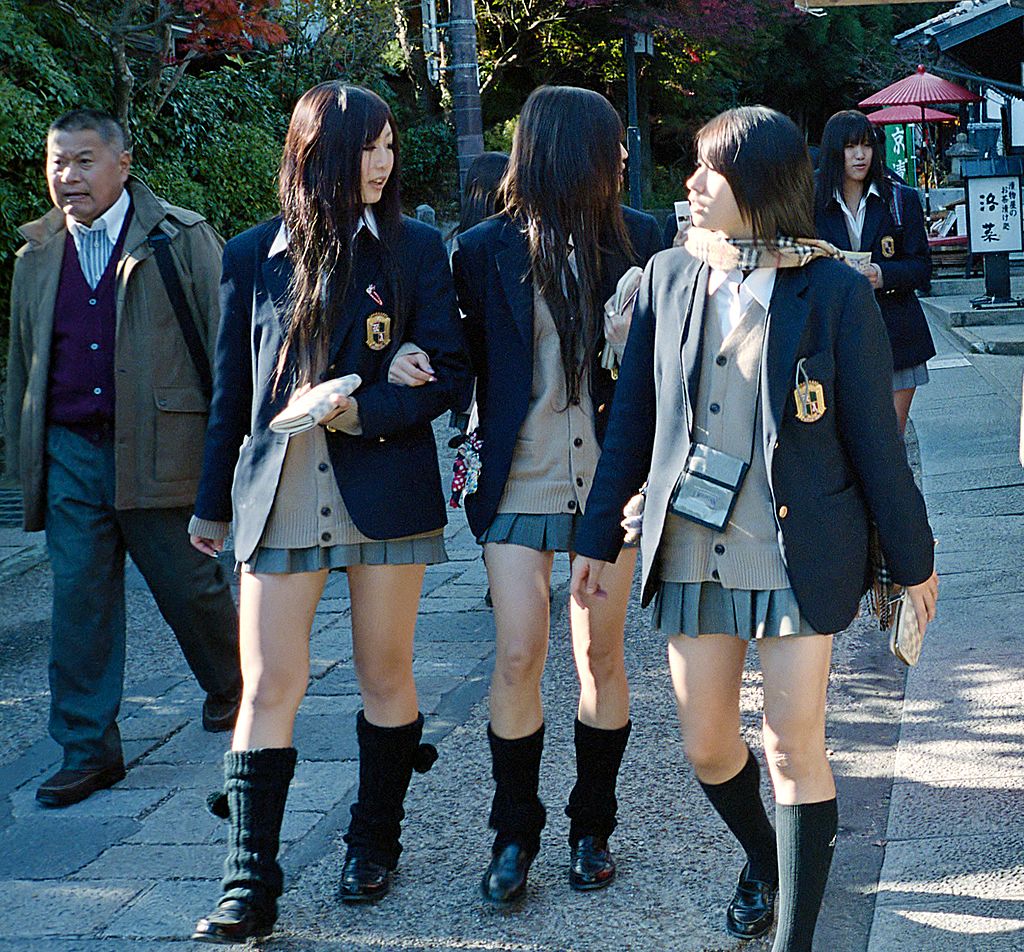 While he was riding on the train, they were often giggling with their legs crossed and short skirts mildly hiked up. How could they not know that Pete was watching? If they did, they didn't seem to care.
Pete also had this escalator thing. Like a skillset. Like a professional.
At the bottom of the escalator, he would ruffle through his brief case like he was busy, wait for about three school girls to get on the escalator, pause until they were about one fourth of the way up and then he would board himself.
Pete would not look at them directly until they began to giggle again and then he would look up under their skirts.
Did they notice? Possibly.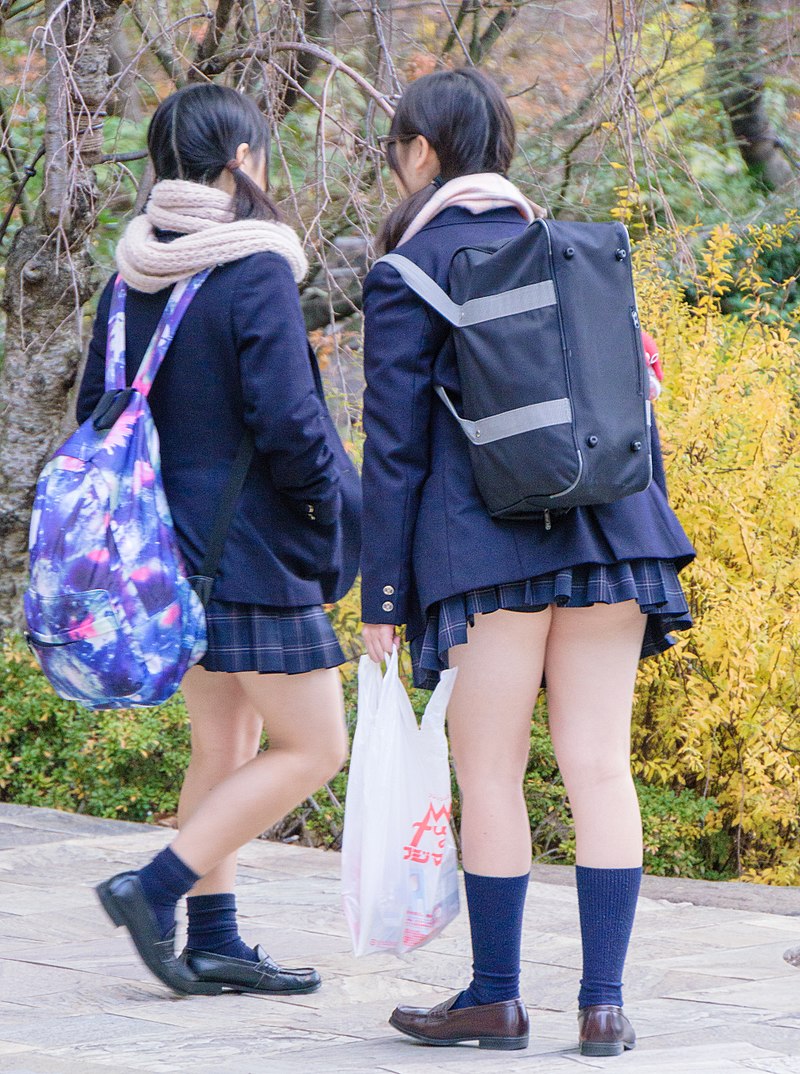 One day he got confirmation.
It was another crowded day in the Tokyo train station and this lone school girl boarded the escalator. Pete did his usual briefcase ruffling act, waited and let her get about one third of the way up and began to salivate as he looked under her skirt.
She quickly turned around and caught Pete looking. Startled, he instantly looked away.
Once this beauty got to the top of the escalator, she did something that Pete didn't expect. She bent over to tie her shoe and gave him a full view of her bottom in white panties. She stood, looked into Pete's eyes, exited left and got lost in a busy crowd.
Pete would come to the train station at the same time, for days, but he never saw her again.
We would ask you about your voyeur moment but of course you would say you don't have any.
Of course.
Only a friend of a friend told you about theirs? True?
Okay, we'll do the same and tell you about a recent movie we watched.
Here is the storyline found at imdb.com, "A moral discussion between sexes arises when an aspiring photographer secretly takes pictures of his barely dressed neighbor in the search for his artistic expression."
The Voyeur here is named Karl. His feminist girlfriend is Cam.
Karl just lost his job so the poor guy has a lot of time on his hands.
Most voyeurs do.
He lives in an upper flat and one day while looking out of the window he notices this gorgeous dark haired brunette mildly disrobed. He couldn't stop watching. Then he couldn't stop taking her picture.
Then, similar to Pete, the girlie caught him. She was startled and Karl was mortified.
He discussed this with Cam who was repulsed by his behavior but he couldn't stop.
Karl would look for the girl across the street, through her window and finally there she was again.
Scantily clad.
Karl began to take photographs.
The elegant babe looked right into his eyes and kept undressing. Wonderful!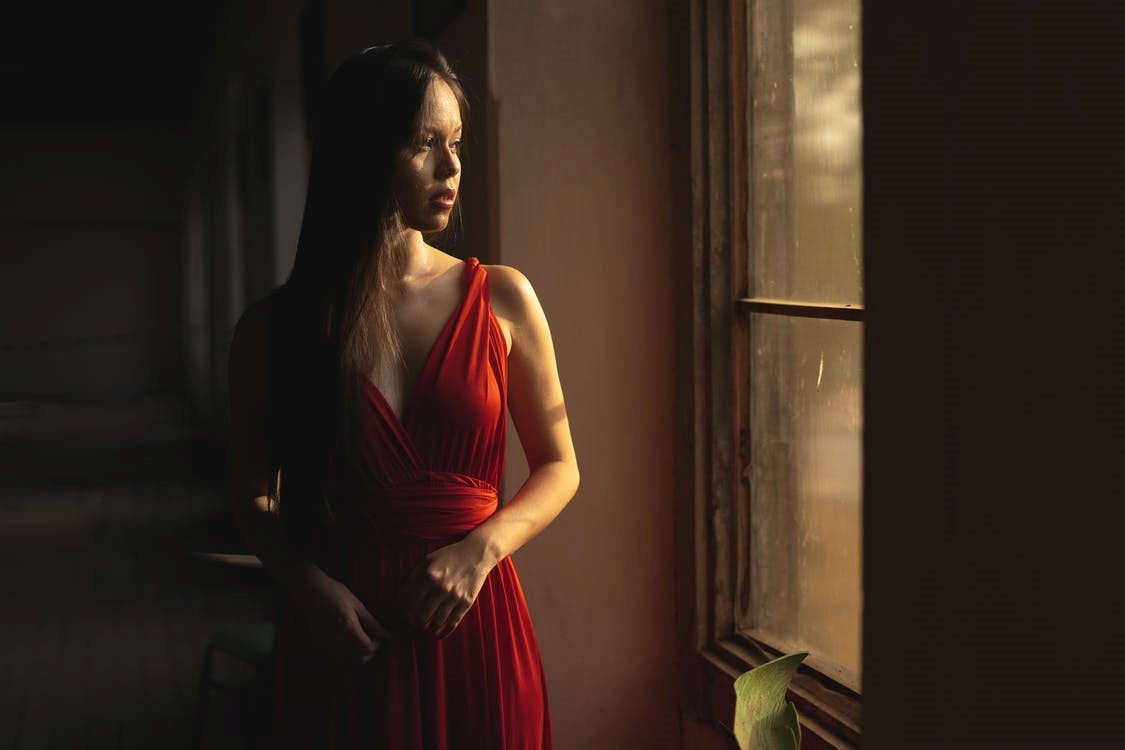 Click, click. Snap, snap.
Voyeurism is a guilty pleasure. So we're told.
If that is true, in life we need our guilty pleasures. Don't we?
Especially when someone beautiful knows that you are watching and doesn't seem to care.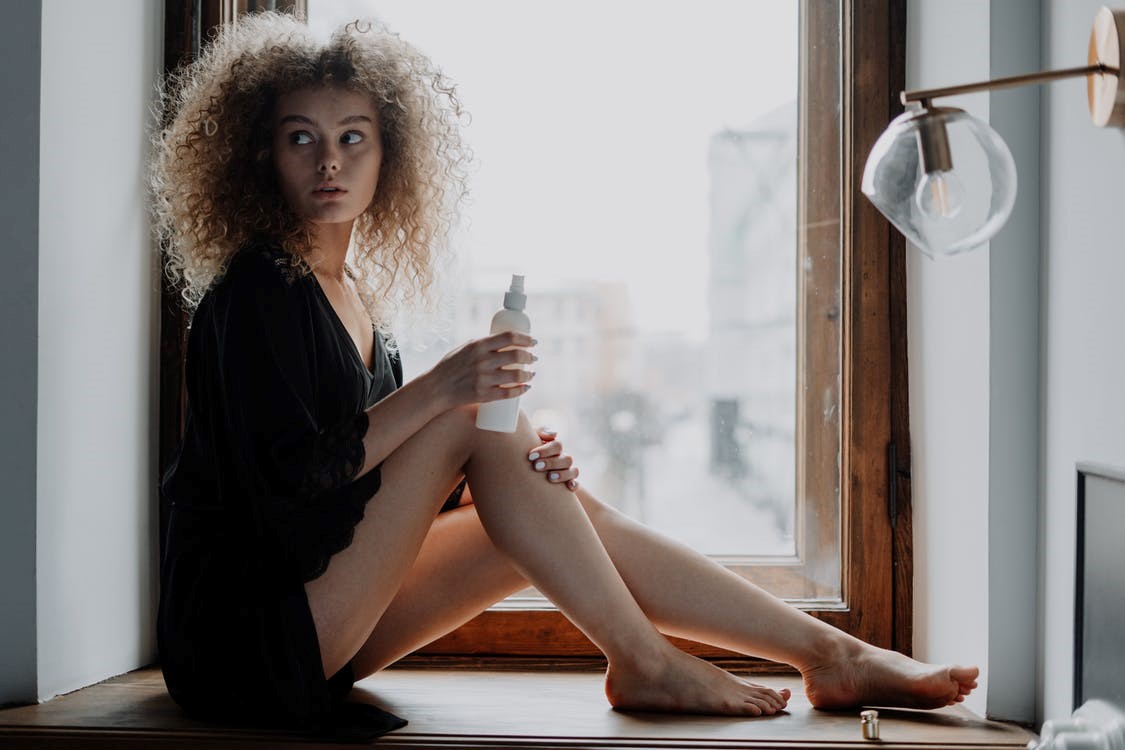 ~ ~ ~
OPENING PHOTO femcompetitor.com, grapplingstars.com fciwomenswrestling.com KoolShooters-pexels.com-photo-credit.
https://www.imdb.com/title/tt10704342/
https://en.wikipedia.org/wiki/Rear_Window
https://en.wikipedia.org/wiki/Kogal
https://www.fcielitecompetitor.com/
https://fciwomenswrestling.com/
IMPORTANT: This article was written for humor only. This is  fiction. Voyeurism is usually a crime when there is some form of a sexual offense occurring simultaneously or when the target is not giving permission for the other party to view the activity.