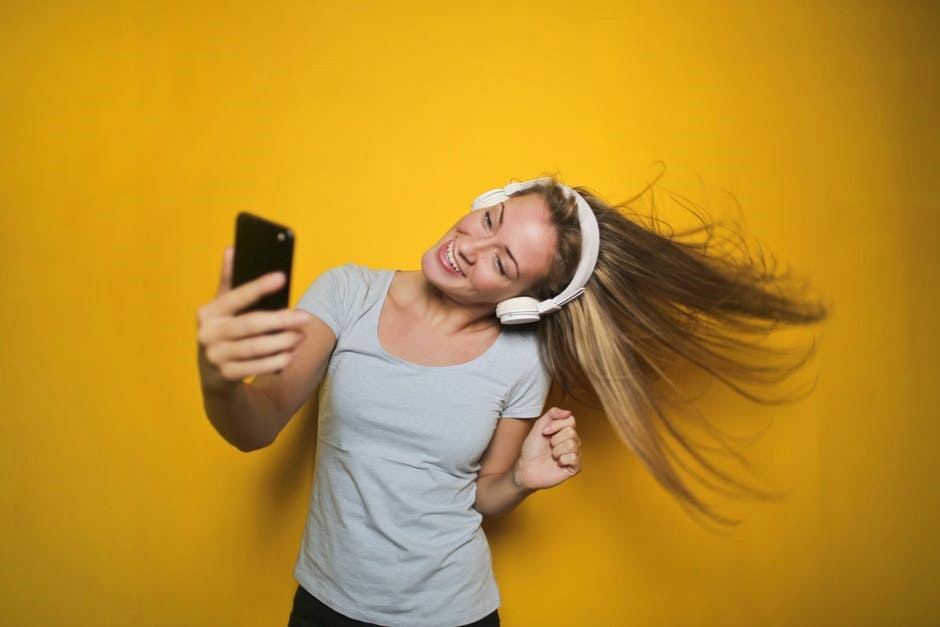 Every generation produces innovation, new ideas and most importantly, new purchasing habits.
Are you a female who was born between the years 1978 and 1996?
If so, you are highly desired and many corporations would like to speak with you. At Female Competition International (FCI), we're going to give the fantastic and innovative communications company Verizon Wireless the opportunity to do just that, right now.
Millennials are often portrayed as apathetic, disinterested, tuned out and selfish. None of those adjectives describe the Millennials I've been privileged to meet and work with……….Chelsea Clinton
This is hot off the press from their news room at verizonwireless.com/news/
"According to a recent survey by Nielsen, Millennials are much more comfortable with life in the big city than in the suburbs, and with public transportation versus the family car. They'd rather visit small shops and cafes than hit the shopping mall and food court. They're also heavy users of technology, especially mobile technology, which many of them have been exposed to their entire lives. In fact, according to a second Nielsen survey, Millennials are the largest group of smartphone users, with more than 85 percent of them regularly turning to their touchscreens for social networking, entertainment and communication.
This combination of urban living + mobile technology = a whole new way of navigating through life in the big city.
Where their Baby Boomer predecessors may have reached for the Yellow Pages to search for restaurants or other services, Millennials don't have to look any further than their mobile device.
When they're not ridesharing, urban Millennials are like generations of "straphangers" before them, relying on public transportation to get them to and from work. But instead of carrying train and bus schedules in their bags or pockets, today's commuters are using their smartphone for timetables and to purchase tickets.
Today's Millennials also tend to rely less on "cold hard cash" than the Boomers.
Mobile banking apps make it easy to deposit and transfer money between accounts and to set up automatic bill payments for recurring expenses. For other purchases, mobile payment apps like Softcard make buying lunch or a latte as easy as tapping your phone against a checkout terminal. Technology has even made sharing household expenses easier.
As with any new wave of technology and innovation, not one specific group holds a monopoly on adoption. But there's no denying that Millennials have embraced mobile technology and all the ways it can help them navigate city life."
Didn't hey accurately speak to your dynamic lifestyle?
What FCI find's dynamic and exciting about Verizon is their commitment to encouraging and empowering women.
They explain this at http://www.verizon.com/about/our-company/
"We take pride in our diverse team of people who focus on our customers, every day. Their combined intelligence and creativity make Verizon a great place to work, learn and grow."
A perfect example of that at work is a look at the stellar career of Ms. Marni M. Walden.
The company shares, "Marni Walden is executive vice president and president – product and new business innovation. She is in charge of a new companywide organization that will leverage all of Verizon's assets to quickly develop innovative products across the company's wireless, wireline, IP and cloud networks and platforms.
The organization, Product and New Business Innovation, also has responsibility for developing and nurturing new and emerging businesses such as telematics, and the video assets of upLynk, EdgeCast and Intel Media. Verizon acquired these assets in 2013.
Previously, Walden was executive vice president and chief operating officer for Verizon Wireless, the largest wireless company in the United States, with responsibility for the company's nationwide operations and delivery of industry-leading performance for consumer and business customers.
Before that, she was Verizon Wireless' vice president and chief marketing officer, responsible for all marketing initiatives and the management and development of mobile products and services. This included brand management, media buying, agency management and website integration across the entire company."
Have considered a career with Verizon? There are many reasons that you should. Here is another one.
The respected information site diversitymbamagazine.com reports, "Verizon not only works hard to recruit top talent, but it is also at it every day promoting education among young students in order to help increase the pool of available talent. As a technology company, Verizon is competing in one of the most rapidly growing and changing industries. As such, competition for top talent in science, technology, engineering and math (STEM) is fierce. That's why Verizon, through its various partnerships and sponsorships, promotes STEM-focused curricula at the high school and college level, particularly among diverse students.
Verizon has a proud tradition of outreach to the female community, whether it's to its own employees or in the communities it serves. Women and people of color make up about 60 percent of the company's board of directors, while women specifically make up 37 percent of senior management. The company hosts an annual Global Women's Summit where it brings women leaders from both inside and outside the corporation in to present to female employees on their professional experiences and to provide advice on how they can empower themselves and move into leadership roles."
When the established site with a focus to female enhancement, workingmother.com speaks about the best companies to work for, Verizon was high on their list. "In 2011, women were 41% of the managers in Verizon Communications' six-month Leadership Excellence Program, which offers career development workshops with mentoring and coaching.
What We Love
When this broadband and communications company held its first Global Women's Summit in 2011, management quickly saw how the event motivated its aspiring and current female executives. Hoping to capitalize on that momentum, it launched three career development workshops for U.S. women, which show them how to better lead teams, communicate their goals and make complex decisions. Intent on diversifying the executive pipeline (currently 30% female), the company also maintains supportive offerings, including a six-month executive-coaching initiative, more than a dozen mentoring programs and $8,000 in annual tuition aid."
Great to know.
If you are looking to expand your horizon, think about Verizon. If you seek a career with unlimited growth, Verizon could be a great choice for you.
~ ~ ~
Femcompetitor.com subscribes to fciwomenswrestling.com news source, no affiliation.
Sources: brainyquote.com, Wikipedia, fciwomenswrestling.com, fciwomenswrestling2.com, FCI Elite Competitor, femcompetitor.com, photos thank you Wikimedia Commons.
http://www.verizonwireless.com/news/article/2015/01/millennials-and-technology-thats-life-in-the-big-city.html
http://www.verizon.com/about/our-company/
http://diversitymbamagazine.com/verizon-is-the-2013-diversitymba-1-company-for-diversity-leadership
http://www.workingmother.com/best-companies/verizon-communications-9