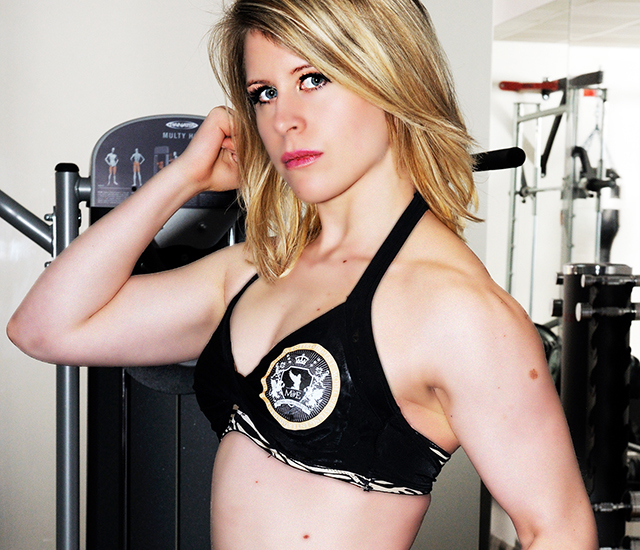 Venom is taking her place among the elite in women's competitive submission wrestling.
When watching a star submission wrestler star like Venom compete; she epitomizes how the game has significantly improved and oddly enough why in terms of attracting a wider audience, it remains challenged.
Thanks in large part to DWW and Virago in the 1990's when women's submission wrestling was coming into its own as finally being considered a real sport, previously the primary methods to achieve submissions were the headlock and the body scissors. Once mixed martial arts was introduced and cemented into the culture, chokes, arm bars and other MMA techniques became more effective.
The feeling that quietly troubles many is that it's taken the street fight elements of surprise out of it and in terms of energy, passion and personal style made it at times very hard to watch. Some might say boring even.
This is not limited to the women's submission wrestling world.
In early 2013 shockwaves were sent through the submission wrestling community when The International Olympic Committee threatened to drop wrestling from the Olympics. There were many reasons cited including ensuring that the sport was more inclusive to women and the need to add more female weight categories but there was another major reason cited as well.
In a September 9, 2013 article in the New York Times it was explained, "After facing a wide backlash, the International Olympic Committee restored wrestling — one of the most traditional and elemental sports — to the Summer Games on Sunday.
Chastened by calls to modernize its leadership and energize its matches, wrestling changed its rules, created more weight classes for women and easily prevailed over squash and a combined bid by baseball and softball.
Last February, in what was seen as a wake-up call, the 15-member executive board of the I.O.C. removed wrestling from the core sports of the Summer Games after the 2016 Rio Olympics. The move drew heavy criticism because wrestling has been an integral Olympic sport."
Please notice what they related in the next part and it should be read with emphasis.
"FILA officials said they were amenable to women participating in Greco-Roman wrestling in the future if there was sufficient interest.
The rules were also amended to make matches more dynamic, rewarding wrestlers who are more aggressive and punishing those who remain passive. Matches will consist of two three-minute rounds instead of three two-minute rounds. Takedowns will count for 2 points instead of 1, and matches will be decided on accumulated points."
Simply put they changed the rules to add more excitement to the matches.
The fem competitor Venom whose matches can be purchased at The London Wrestling Studio site is making name for herself worldwide. As a writer who has been a fan of women's submission wrestling for over 20 years, it's my perception that Venom is new to the scene yet has had a meteoric rise.
On this side of the pond where the Yanks battle, she made a name for herself at the Doommaidens and Femwin event by taking on one of America's best in Kara. A blogger at wrestlelover.wordpress.com had this to say about the match.
"Nobody will beat Venom or Kara apart from someone equally good at BJJ. BJJ will teach a set of moves and holds and anyone going up against a good practitioner will eventually lose via arm bar gogoplata or triangle. The thing that makes Submission wrestling so exciting is that, yes, there are holds but there are no special certain transitions to work through that've been refined over many years and the result is the matches tend to be WAY more varied and more intense as neither fighter has a certain predefined path to victory."
On her side of the Atlantic she has been in a ground war with the unofficial LWS champion Sable with rave reviews. Both matches with Kara and Sable are must see viewing.
At the respected female wrestling site WB270.com Venom says: "I'm a professional martial artist that competes in Brazilian Jujitsu, Boxing, Wrestling and MMA. I train every day and love winning my fights by submission, my favorite move is the triangle chokes as I can see my opponent struggling for breath before they tap. I use my in-depth knowledge of martial arts to overcome bigger stronger opponents leaving them wondering how they got beat up by such a sweet looking girl. If you are feeling up for a challenge and think you can handle my venomous ways, then book a session today."
The great reviews about Venom keep pouring in.
London Wrestling Studio has this to say about her fearsome abilities.
They continue describing two matches. "Poor Karmen!  She drew the short straw in this match up, but we thought she might stand a fighting chance against Venom, being heavier and known for her strength.  Karmen battles bravely on throughout and actually seems disappointed when the match reaches its inevitable conclusion!  Some textbook rear naked and triangle chokes on display in this blonde vs blonde match.
The gorgeous Mara from Hungary might have been a very welcome guest, but we weren't going to make life easy for her! In her second match she is put up against Venom, who must be one of the finest technical grapplers anywhere on the global female wrestling scene."
Let's take a closer look at the art form that is both changing the female wrestling world and raising questions about its ability to excite.
The great information source Wikipedia educates, "Brazilian jiu-jitsu is a martial art, combat sport, and a self-defense system that focuses on grappling and especially ground fighting.
Brazilian jiu-jitsu was formed from Kodokan Judo ground fighting (newaza) fundamentals that were taught to Carlos Gracie and Luiz França by Mitsuyo Maeda and Soshihiro Satake [3]. Carlos Gracie is known as the Founder and Creator of Modern Jiu Jitsu (Gracie Jiu Jitsu/Brazilian Jiu Jitsu).
Brazilian jiu-jitsu eventually came to be its own art through the experimentations, practices, and adaptation from the Judo knowledge of Carlos and Hélio Gracie, who then passed their knowledge on to their extended family.
BJJ promotes the concept that a smaller, weaker person can successfully defend against a bigger, stronger assailant by using proper technique, leverage, and most notably, taking the fight to the ground, and then applying joint-locks and chokeholds to defeat the other person."
When I reviewed a match that Venom had with a competitor named Trouble, while I found both of them to be highly skilled in mixed martial arts, in terms of excitement, I found it to be……troubling.
Female Competition International through articles, meetings and phone calls is trying to influence a cultural shift where the stars of the women's freestyle wrestling world and the submission wrestling community will meet in wrestling events at fan friendly Dojos.
When you look at our sites, fciwomenswrestling.com, FCI Elite Competitor and our cooperative femcompitor.com, you will notice there are many articles featuring corporations that are female friendly. Part of our thinking is to demonstrate to corporations that their message resides very well on the same block and in the same neighborhood as dignified female wrestling.
Great rising stars like Venom from England through skill, beauty and professionalism are paving the way for women's wrestling to move towards a more corporate friendly environment.
It's up to the rest of us in leadership positions to ensure that the brave new world in this global cultural shift is enhanced with a new and improved female wrestling product that excites.
~ ~ ~
Femcompetitor.com subscribes to fciwomenswrestling.com news source. No affiliation.
Sources: brainyquote.com, Wikipedia, fciwomenswrestlng.com, Londonwrestlingstudio.com, nytimes.com, mwmuk.net, WB270.com, wrestlelover.wordpress.com, photos thanks to WB270.c0m and Wikimedia Commons.