Velvet McIntyre – A LEGEND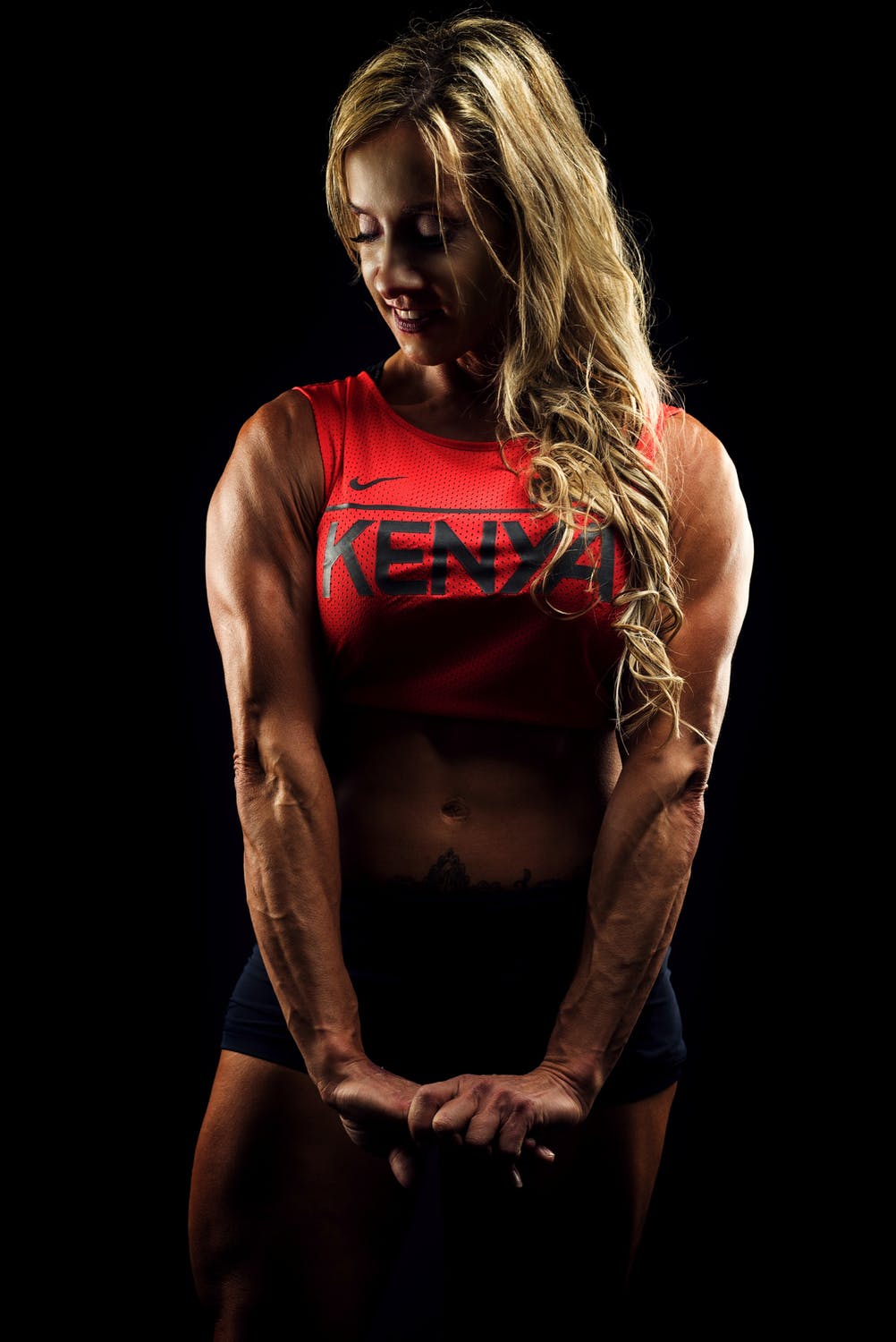 VELVET McINTYRE ENTERTAINED THE WORLD OVER.
[pullquoteright] If I get to be a legend, I've achieved my goal………
Usain Bolt [/pullquoteright]
For many fans that followed the high flying Velvet McIntyre during her hey-day in the 1980s, though she was talented, beautiful, athletic and a great show person, there is a feeling in our circle in terms of championship belts, high level longevity and national awareness, she was somewhat of an enigma and seemed capable and destined to do much more. Still, let's keep the record straight.
Velvet McIntyre is a legend.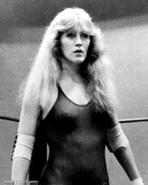 A formidable obstacle that stood in her way was the Fabulous Moolah and Sherri Martel but the same challenge could be said for Wendy Richter who held the WWF Women's Championship twice and feuded with The Fabulous Moolah over the title. An argument could be made that Ms. Richter maximized her wrestling and marketing potential that appeared to propel her to a widely recognizable brand name in the eyes of the American public.
We will give credit where it is due. Velvet had a way of captivating an audience during her extremely energetic matches. Let's look at the foundation of this acrobatic sensuous Canadian and Irish female sensation.
Prowrestling.wikia.com shares Velvet is a retired Canadian and Irish professional wrestler. After beginning her career in 1980, she wrestled in North American independent promotions, before joining the World Wrestling Federation (WWF). She had rivalries with both The Fabulous Moolah and Sherri Martel and held the WWF Women's Championship and WWF Women's Tag Team Championship. After the WWF's women's division went on hiatus in the 1990s, Ms. McIntyre wrestled in several Canadian promotions, holding several titles. She was known for wrestling barefoot and her high flying wrestling maneuvers.
Wikipedia reports, after finishing high school, Ms. McIntyre moved to Oregon in 1980 to train with Sandy Barr, under whom she trained with her future opponent and tag team partner, Princess Victoria.
Mr. Barr was an American professional wrestler, referee, promoter and trainer who spent his career mostly in the Western United States and Canada. Under the name Sandy Barr, he was best known for his presence in the Portland, Oregon wrestling scene where he later had a ring and flea market.
Velvet made her professional wrestling debut in Idaho in 1980, but she did not begin wrestling full-time until three months later. She then joined Vancouver's All Star Wrestling in 1981, where she feuded with Princess Victoria. She continued to feud with Victoria for the remainder of the year in both singles and tag team matches in Vancouver and the NWA Pacific Northwest under promoter Don Owen.
In 1982, she joined the World Wrestling Federation where she began teaming with Princess Victoria, and in March, the duo lost a series of matches against the team of The Fabulous Moolah and Wendi Richter.
Another site, www.imdb.com adds on July 3, 1986, Velvet McIntyre was able to record an upset win over the Fabulous Moolah for the WWF Women's Title in a match in Australia. Velvet lost the title six days later on July 9, 1986 to The Fabulous Moolah in a rematch.
After leaving the WWF, Ms. McIntyre continued to wrestle sporadically on the independent circuit. At that time, there were not many opportunities for females in the business. She competed in the Women's Pro Wrestling organization in the early 1990s. In November 1993, she won the Canadian Wrestling Alliance's Women's Championship from Iron Maiden, but lost it to Iron Maiden again in January 1994.
Family was the reason she gave up wrestling altogether. She was working on occasion for a Vancouver-based promotion when she learned she was pregnant in 1998. McIntyre was active on an infrequent basis around British Columbia up until she gave birth to twins. In her spare time, Ms. McIntyre makes and sells crafts.
Vicki Williams, Leilani Kai and the legendary Judy Grable wrestled bare foot. In Judy's case, in addition to her nickname "The Barefoot Contessa" due to her preference for wrestling barefoot, she was also known as "the acrobatic blonde with the educated flying feet".
Velvet wore wrestling boots for the first four years of her career, but she later wrestled bare foot when someone took one of her boots as a joke, and she was forced to wrestle without them. Wrestling barefoot later became one of her trademarks, as well as her high flying wrestling maneuvers.
Born in Dublin, Ireland, Velvet's career began in earnest in 1980. Most would agree Ireland is a progressive western society but as recent as the 1970's, according to Irishcentral.com/news here is a list of things women could not do in the 1970s.
1. Keep their jobs in the public service or in a bank once they married.Women who worked in the civil service had to resign from their jobs when they became wives.
2. Sit on a jury. Any Irish citizen who sat on a jury had to be property owners according to the 1927 Juries Act, thus excluding the majority of women.
4. Drink in a pub. During the 1970s, most bars refused to allow women to enter a pub. Those who allowed women to enter generally did not serve females pints of beer.
5. Women were unable to get a barring order against a violent partner
6. Before 1976 they were unable to own their home outright. According to Irish Law, women had no right to share the family home and her husband could sell their property without her consent.
8. Women could not refuse to have sex with their husband. A husband had the right to have sex with his wife and consent was not an issue in the eyes of the law.
Velvet Wrestled in Japan, Puerto Rico, the Caribbean, every U.S. state and Canadian province, Singapore, Thailand, France, Germany, Egypt, India, Peru, Australia, Hawaii.
She would later reside in British Columbia.
FCI from time to time reports on the state of women's rights in various countries around the globe in part to heighten awareness that what choices and rights may seem expected in some societies are not allowed in others, some of which claim to be western and progressive.
We enjoy reminding the current generation of female wrestlers the importance of entertainers and competitors like Velvet McIntyre that nudged women's wrestling further along the pathway of acceptability. History has an uncomfortable way of repeating itself. Even today, how many workplaces, family reunions, universities and other public forums could you speak of women's wrestling and be respectfully and positively received?
Some of Ms. McIntyre's exciting wrestling matches can be searched and viewed online. High flying, acrobatic and intense, Velvet McIntyre made the wrestling world of the 1980's a fun and exciting place to be entertained.
~ ~ ~
Sources: www.irishcentral.com/news/How-things-have-changed—ten-things-that-Irish-women-could-not-do-in-1970s, prowrestling.wikia.com, Cagematch, Wikipedia, www.imdb.com, photos courtesy prowrestling.wikia.com and Wikimedia commons, Brainyquote.