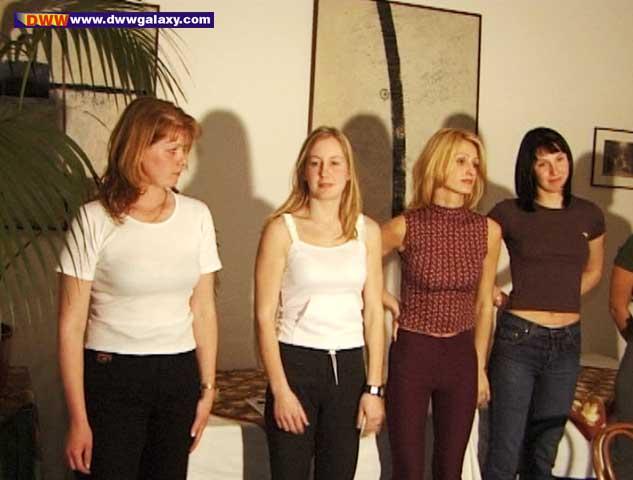 A line of thought that resonates is the expression, "The eyes of a poet discover in each person a unique and irreplaceable humanity."
Those words were uttered by Daisaku Ikeda, the spiritual leader and former president of the Nichiren Buddhist Soka Gakkai, the largest of Japan's new religious movements, and also one of the most controversial.
When she was 21 years old, an age unique in the doors that it opens, Vanda had the special experience of wrestling a DWW legend in the blonde Czech Princess Luzia.
Many tried to compare DWW's Vanda to Luzia because of their blonde hair, fresh faces, girl next door looks and striking beauty but each girl was unique in her own way.
When we examine the matches of Vanda what shines through was her athletic form and prowess. One reviewer smiles, "Blonde Vanda is a handball player and very powerful and muscular. She almost looks like Luzia's twin. While Luzia had lots of experience already gained back in 2001, Vanda was nearly a beginner. However, she' so strong and competitive that Luzia is in real trouble and you'll be surprised how tough and evenly matched this wrestling will be. If you like two beautiful and fit blondes in exciting sports on the mat then you'll enjoy this bout."
It certainly was one sexy match.
Our young blonde beauty is a student with a bright future and sees two of her combat strengths as her athleticism and her strong arms. Interestingly of all wrestling styles, she enjoys the freestyle method.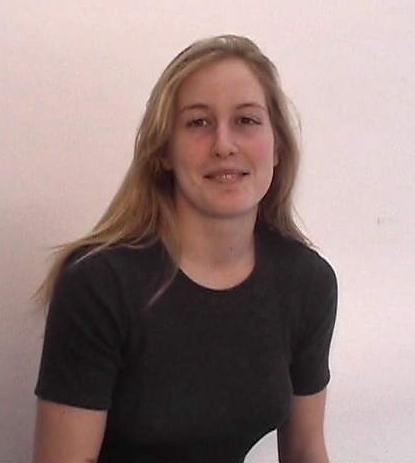 Her fans continued to enjoy her matches and provided a unique review of another one against Jana. "Young Jana had already been a very good and determined wrestler. Here she faces muscular and strong sports woman Vanda in a wrestling match on the mats. Both women are trying to use their strong legs. While Vanda is the athlete, Jana is the clever and skilled wrestler who isn't afraid of the bigger and stronger woman at all, giving her a hell of a match with lots and lots of submissions on both sides. You'll definitely love this match if you're a real wrestling fan for the love of the sports."
Because of her results, Vanda was invited back to perform in more matches and it certainly helps to have a successful DWW friend and mentor. "The first match is between the two sports students Clara and Vanda. Vanda was Clara's friend and been introduced by her. Both have muscular bodies and it was obvious that cheerleader type Vanda was not just athletic, muscular and strong but extremely talented, too. Experienced Clara had a hard day with her blonde friend and both girls used their crushing thighs for extremely powerful leg scissors."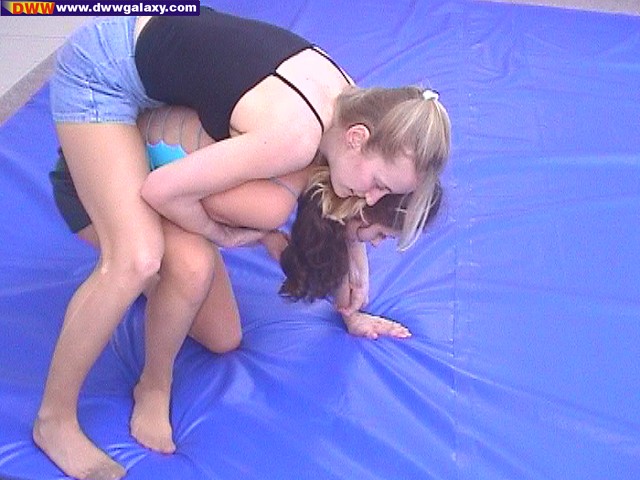 When someone has a free and unique spirit, it can take them down many new and exciting roads. The name Vanda means Wanderer. The incisive naming site sheknows.com enlightens, "People with this name have a deep inner desire for love and companionship, and want to work with others to achieve peace and harmony. They strive for harmony and balance in their lives, and respond positively to beautiful things."
There are many beautiful and unique attractions near the Danube where Vanda wrestled and we are going to wander with you to one of the most unusual wonders on the Vienna landscape.
Have you ever heard of the Donauturm or Danube Tower? Welcome.
The Vienna Donauturm which opened in April of 1964 is the tallest structure in Austria, at 252 meters (827 ft.), and among the 75 tallest towers in the world. The tower is located near the north bank of the Danube River in the district of Donaustadt. The hills Leopoldsberg and Kahlenberg are visible in the background.
The Donauturm was designed by architect Hannes Lintl, in preparation for the Viennese International Horticultural Show 1964.
Since then, it has become a part of the Viennese skyline and has become a popular lookout point and a tourist attraction. It is situated in the middle of the Donaupark, which was built to host the horticultural fair in Vienna's 22nd District, Donaustadt, near the northern bank of the Danube.
Two high-speed elevators transport passengers to the tower's viewing platform.
The special travel site viennapass.com expands, "At 826 feet high, and the tallest structure in Austria, the Danube Tower is one of the most iconic landmarks along Vienna's skyline. Overlooking the old city, Danube Park and Vienna Woods, it promises unspoiled panoramas across the city from a unique perspective. Take one of the two express elevators up and admire the views – there's even a rotating restaurant, too."
The Donauturm spire carries antennas of cellular phone networks, private VHF radio stations and several other radio communication services. Despite its similarity to TV towers elsewhere, it has not been used for TV broadcasting."
The tower has fine dining and what sparked our focus that way is that Vanda loves a meal with White Wine.
Vanda is young but no doubt when she is older and a little less agile, she'll look back on her youth and see that she made the most of her athleticism, strength and beauty. To qualify for DWW's Team One is an honor. She also had the distinction of going toe to toe with one of the female submission wrestling industry's legends in Luzia.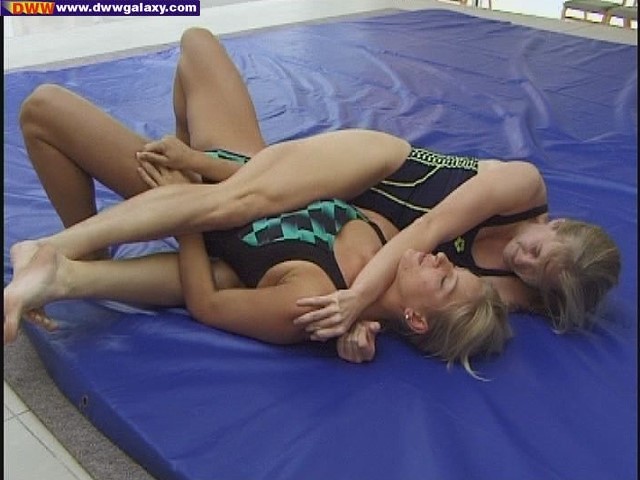 When most women look back on their youth, how many can point to something as unique as that?
~ ~ ~
Some may find other women's wrestling sites erotic in nature. If you are offended by depictions of women wrestling in erotic situations, please exercise caution in visiting women's wrestling sites.
Femcompetitor.com subscribes to fciwomenswrestling.com news source, no affiliation.
Sources: brainyquote.com, Wikipedia, fciwomenswrestling.com, fciwomenswrestling2.com, FCI Elite Competitor, femcompetitor.com, WB270.com, dwwgalaxy.com, photos thank you Wikimedia Commons.
http://www.sheknows.com/baby-names/name/vanda
http://www.donauturm.at/en/restaurant/Default.aspx
http://www.viennapass.com/vienna-attractions/danube-tower.html