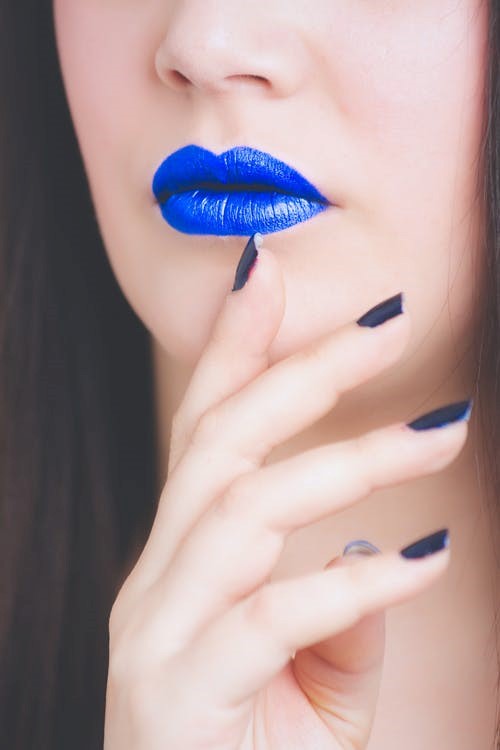 One of the world's greatest Motivational Speakers, Mr. Tony Roberts enthusiastically expressed that if you want to be successful, find someone who has achieved the results you want and copy what they do and you'll achieve the same results.
If you want to surge and excel as a female wrestler you should research and follow the career of the beautiful girl with thunder thighs, ideal for scissors, Tyler Aria.
Tyler achieved great results in 2014 and seeing that she is very active, participating in Femwin's December 2014 event, the year 2015 promises to be a great one for the Las Vegas Star.
Tyler Aria provided me with a simple yet brilliant idea when I managed the session board at Femwin's June, 2014 Women's Wrestling Extravaganza in Las Vegas. I tried to organize it by day, room and time but to put it mildly, it was a struggle.
"Why don't you just put a sign in list on each door", she smiled as we sat next to each other watching a match in progress on the event stage.
Hmm, she's sexy and brilliant too.
I'm not surprised by her creativity. She certainly has been all that and more on the wrestling mats taking on one tough competitor after another including a young rising star named Jolene. Her match with Tessa provided her opponent with the back to school experience as Tyler smiled while teaching a wrestling clinic.
Let's visit Tyler's Home, Las Vegas.
The official website, lasvegas.com states, "Las Vegas, an ever-changing fantasy-land of a city, has seen unbelievable expansion since it emerged from the desert just over 100 years ago.
The sights and sounds of Las Vegas are enjoyed by millions of visitors every year. They stay in some of the most glamorous, unique hotels in the world. They eat at five-star restaurants and expansive buffets. They play at casinos, pools, health spas and golf courses. Sometimes (many times, actually) they even marry each other.
You will be dazzled by Vegas, but the sheer number of things to see and do can seem overwhelming. A little advance planning will help you to enjoy your Vegas trip."
Tyler describes herself at the dynamic site modelmayhem.com, "I have been modeling for five years. I love the experience and have grown a lot through this. I work best with photographers with a sense of humor.
I have shot in Prague, London, New York City, St. Louis, Los Angeles and my home, Las Vegas. So, if expenses are paid, I will go pretty much anywhere.
I do fitness, print, glamour and commercial to name a few. I take pride in my work and am dedicated to perfecting my craft.
My rates are reasonable, I answer all emails. tyleraria@gmail.com. (Article date 8/30/2014)
Please include project details, rate offer or budget, and your MM # and I will get back to you ASAP."
Very efficient.
She also has powerful legs that can make any man tap out before his head explodes. How does she get such powerful thighs?
The well respected site muscleandfitness.com shares, "Leg training is punishing, unforgiving and, at times, painful. But it's in that pain that the chaff is separated from the wheat when it comes to lifters. The truly dedicated realize that building a better physique is not solely a waist-up endeavor. In the interest of symmetry and totality, right-minded lifters hit the squat rack with the same kind of will-shattering intensity as they do the bench."
Whatever her routine, Tyler is perfecting it. If you have ever viewed some of her video and watch someone get trapped in her scissors, sometimes it hurts just to watch. Better him than me.
She's highly praised in many circles. This writer knows the gentlemen behind the Femwin matches and they sing her praises as though on a Las Vegas stage. I witnessed her hard work ethic during the Las Vegas event as well.
The well-known session site scissorvixens.com has this to say about Tyler. "Like Shauna Ryanne our latest ScissorVixen, GORGEOUS Tyler Aria, was discovered by our scissor-scout at a Las Vegas foot fetish party. He immediately called to tell me about this new girl who had him tapping out in seconds from her CRUSHING scissors! So when we finally made the trip to 'Scissor City' to shoot with her we soon discovered trying to find a victim willing to spend 30 minutes between her thighs was becoming very difficult! A few of the potential victims we had in mind had felt the power of her thighs before but for much shorter videos. There was NO WAY they were willing to try and survive her leg scissors for 30 agonizing minutes!
But we're sure you might be able to survive watching her DESTROY her victims between her POWERHOUSE THIGHS here on ScissorVixens.com!"
If you enjoy watching a beautiful woman wrestle well and make rain (grown men and women crying) with her scissors, then go to Femwin's site. Along with some other rising female wrestling stars, here is a description of her at the recent December, 2014 event.
"This incredible video is about 1 hour and 10 minutes and features Jolene, Tyler Aria, Kara and Skylar Rene like you've never seen them before! It's amazing how brutal they are to Tactical Ed, Dante, Diana and Chase. Brutal scissors are applied throughout, sometimes by more than one girl at a time and sometimes just to keep their victims helpless while other girls brutalize their helpless prey, one victim at a time."
All in good fun for certain.
This year, 2015, promises to be a great one for Tyler who is wrestling hungry and on the move. When viewing her Twitter page it appears that she has big plans. Stay tuned and stay awake.
If you want to see a person with great strategy who gets fantastic results, you've come to the right place.
~ ~ ~
Femcompetitor.com subscribes to fciwomenswrestling.com news source. No affiliation.
Sources: Wikipedia, brainyquote.com, lasvegas.com, fciwomenswrestling.com, femwin.com, scissorvixens.com, imbd.com, Ms. Aria's photo credits modelmayhem.com, thank you Wikimedia Commons for Las Vegas photos.