Opinions are surely like a nose in that everyone has one, compared to highly effective strategies which can be unique to us all, since in the elite sports world, when it really counts, few seem to have them.
As long as there is civilization, the memories and matches of the DWW girls will never be forgotten, even the ones who competed for a short period of time like one of our favorites named Adriena.
Adriana is a form of the German and English name Adria.
When you watch a gorgeous DWW girl like Adriena wrestle, if you are like us, you encounter her through phases.
The first is that she is a big sexy feminine woman with the girl next door looks that you would love to see wrestle her relative or yours in an intense but civilized match.
The initial phase is typically erotic.
Then the next phase at the DWW compound raised the question, how good was Adriena? Would she always remain in the fantasy almost jobber realm or given her formidable size, could she improve and move to the next DWW journey level?
The final phase then becomes analytical.
SWEET SHAPELY ADRIENA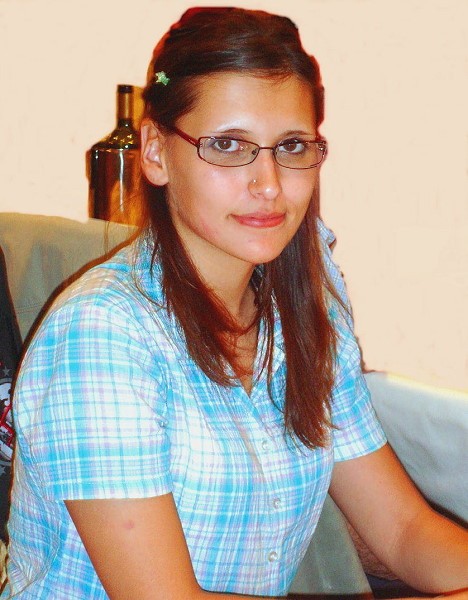 In Adriena's case she never did seem to move to the journey woman level which was somewhat surprising given her size and her intensity during her matches. So often during the match she had her smaller opponent in a vice like submission hold only to let her escape.
What seemed to be Adriena's problem?
Lack of confidence. Truly.
What is one of the ways to build confidence?
"Inaction breeds doubt and fear. Action breeds confidence and courage. If you want to conquer fear, do not sit home and think about it. Go out and get busy."… Dale Carnegie
Have a vision of who you want to be and take steps to evolve into that person. Most important, along the way you have to keep affirming that you will successfully transition into that better version of you.
As a wrestler therein was Adriena's problem.
We'll never forget something that she expressed in 2007 during a pre-fight interview with Dani, a very winnable fight. Dani was 32 and Adriena was 23.
DWW's Dani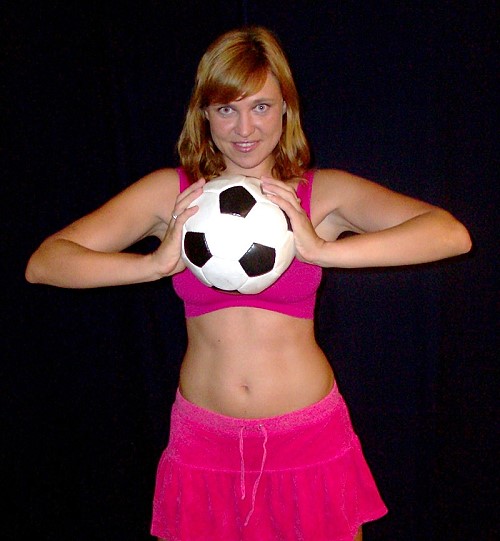 Dani, as you may recall, was a very good wrestler but not one of DWW's elite. She too was a beautiful larger girl so Adriena would not have a real size advantage here but the skill levels were not tremendously different.
Here is the point and proof in the Eastern Euro pudding.
When asked about her chances to win, Adriena replied, "I'll probably lose because I'm unskilled."
Okay, it was honest but was it wise? How does she know that she's going to lose before the match even begins?
Interestingly the reviewer reminded her that she won a previous match and Adriena down played it and stated in a matter of fact manner that she won because she was heavier.
This reminds us of one of the most realistic and intense courtroom dramas that starred the legendary actor Paul Newman.
The Verdict is a 1982 American legal drama film directed by Sidney Lumet and written by David Mamet from Barry Reed's eponymous (named after a particular person) novel.
It stars Paul Newman, Charlotte Rampling, Jack Warden, James Mason, Milo O'Shea, and Lindsay Crouse, and tells the story of a down-on-his-luck alcoholic lawyer who takes a medical malpractice case to improve his own situation but discovers along the way that he is doing the right thing.
The Verdict garnered critical acclaim and box office success.
The film was nominated for five Academy Awards, including Best Actor in a Leading Role (Paul Newman), Best Actor in a Supporting Role (James Mason), Best Director (Sidney Lumet), Best Picture, and Best Adapted Screenplay (David Mamet).
Here is the point of our movie comparison.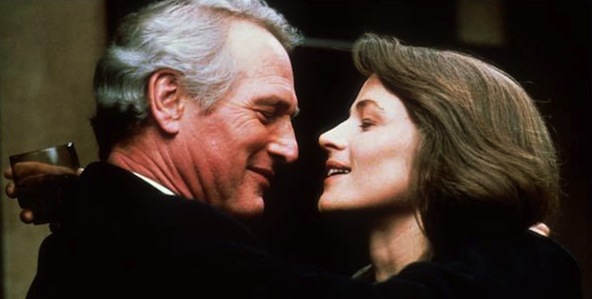 Early in the legal fight, after making a severe mistake, lawyer Frank Galvin (Paul Newman) walks into the room of his potential love interest Laura Fischer (Charlotte Rampling) and softly professes "Were gonna lose. You think it's my fault?"
Ooooooooh no. Please.
Laura stands there silently then replies, "There must be something you can do?"
The problem is in Frank Galvin's mind there isn't. He is already defeated.
He keeps begging for sympathy and then she finally lets him have it.
Kudos to her.
If he wants sympathy then he came to the wrong place. He wonders if there is going to be a later, a continuing relationship between them? She responds, "Not if you don't grow up."
Back to Adriena. How in the world does she know that she is going to lose before the match even starts?
Okay Adriena. Let's watch the match.
"The qualities I most admire in women are confidence and kindness."… Oscar de la Renta
The two beauties look incredibly sexy as they circle each other attempting to engage. First there is some hand fighting and then Adriena seizes Dani's neck and takes her down with a headlock. The advantage is short lived as Dani rolls her into a brutal body scissors,
Soon the big sexy brunette submits.
As the two engage again, like clockwork Adriena takes the initiative but can't hold it. At the seven minute mark she even has what should be a sure fire cross body pin submission but can't hold that either.
Dani then rolls her, captures her opportunity and then squeezes the shapely Adriena out in a body scissors.
They lie on the mats for a minute and then it's time to fight once again.
This time it's all Dani and she traps Adriena again in what else? A brutal body scissors that has the gorgeous brunette screaming to the rafters.
This match is getting late early.
Can Adriena mount a comeback?
There is hope. She is very aggressive in the next round and down 3-0 seems very determined to get back in the match and does. Adriena tries a school girl pin and that doesn't work so she then gives Dani a taste of her own medicine and submits her with a body scissors.
Dani would eventually win 4-2 but what was both impressive and a little disappointing is that beautiful Adriena could have won this match. Yes it was only her third match and please give Adriena an A for effort, she fought like a wild cat, but if you go into a match thinking you're going to lose, you most likely will.
The irony?
We believed in Adriena. We had confidence in her.
~ ~ ~
OPENING PHOTO of Ms. Rampling via The Spectator
https://en.wikipedia.org/wiki/The_Verdict
https://www.brainyquote.com/topics/confidence