The Spartans Are Ascending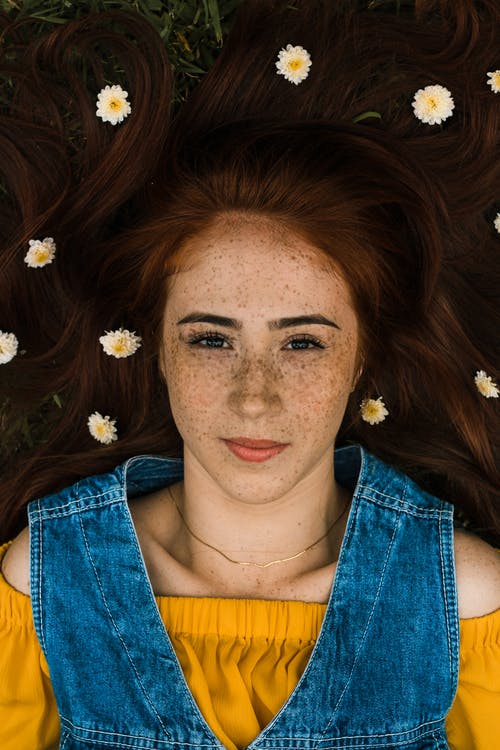 ONCE AGAIN, CAN THE SPARTANS ASCEND AND PEAK AT THE RIGHT TIME?
According to About.com, it's no secret St. Louis is one of the best cities in the country when it comes to free stuff to do. We're not talking about the small stuff you'll find in other cities, but major attractions like the world-class St. Louis Zoo. There's also the Science Center, the Art Museum and more.
The St. Louis Art Museum has more than 30,000 paintings, drawings and sculptures and also boasts one of the world's top collections of 20th century German paintings. There are also free kid-friendly tours and activities on Sundays, and special free lectures and live music on some Friday nights. These top attractions are worth a visit.
In 1947 there was a nationwide competition to design a monument in St. Louis honoring western pioneers. The architect Eero Saarinen won the contest with his beautiful, sleek design we affectionately now know today as The St. Louis Gateway Arch. The arch at 630 feet is the tallest man-made monument in the United States and for stability has 60-foot deep foundations and an 18 inch sway which helps the structure to withstand winds up to 150 miles per hour and severe earthquakes.
The Gateway City has plenty to offer its visitors with fun, family friendly activities, great entertainment venues and an exciting nightlife. Relax in a cozy neighborhood cafe, tour a local brewery or take the kids on a safari adventure. Once the home to the 1904 World's Fair, Forest Park is one of the largest urban parks in the United States. It attracts 12 million visitors a year with world-class attractions and scenic walking and biking trails. Other points of interest include the Jewel Box, a beautiful greenhouse filled with magnificent floral displays, the golf courses and the World's Fair Pavilion, a perfect site for a company picnic or private party.
Located in St. Louis as well is Missouri Baptist University, home of the Spartan's women's wrestling team.
Missouri Baptist University is a private evangelical Christian, coeducational university located in western St. Louis County. In August 2002, the Missouri Baptist College was officially renamed Missouri Baptist University. Missouri Baptist offers undergraduate and graduate degrees and has a current enrollment of over 4,800 students on the main 81 acres (32.8 ha) West County campus and several satellite campuses in the great St. Louis area.
Missouri Baptist University is proud to offer regional learning centers throughout eastern Missouri and Illinois so that they can empower their students to succeed in an environment best suited to them. Pursuing a degree regionally is convenient, accessible and tailor-made to a student's lifestyle.
The school's 47,000-square-foot Carl and Deloris Petty Sports and Recreation Complex includes a 1,000-seat gymnasium, a suspended indoor track, locker rooms, a concession area in Spartan Hall, state-of-the-art training and fitness centers, new classrooms, offices for faculty and coaching staff and facilities for the Health and Sports Sciences division.
MBU puts students on a path to success by stressing the importance of study and service. The University seeks to prepare students who are motivated by ideals of service for effective performance in careers which are appropriate to the Christian commitment of MBU. It is the University's belief that every student walks onto campus with potential. They then help them take what lies within and transform it into a bright future. MBU is more than a flourishing liberal arts university. It is a place where students shine on.
When demonstrating leadership, Missouri Baptist University has flourished as a Liberal Arts College. The school website reports, since Dr. R. Alton Lacey took the reins of Missouri Baptist University in 1995 as the University's sixth president, under his leadership, MBU's enrollment has more than doubled; the University has introduced graduate and post-graduate programs and a multitude of new undergraduate degrees; MBU has seen a $10 million campaign–the largest development project in MBU's history–successfully come to fruition.
MBU also has a strong record of leadership inclusion. As reported June 20, 2013 on the university's website, Dr. Melanie Bishop joins Missouri Baptist University this month as dean of the education division, the largest academic division at the university.
Ms. Bishop comes to MBU with more than 16 years of experience in the field of education. She has taught at the middle school, high school, and college level, and was most recently an associate professor and the education program coordinator at a local community college. Ms. Bishop is a member of multiple education associations and committees including the Association for Supervision and Curriculum Development and the Missouri Association of Colleges for Teacher Education, and she has presented at regional and national education conferences.
The practice of treating women equally and allowing them to hold important leadership positions can be found in the history of MBU's Spartan heritage.
Wikipedia relates Spartan women, of the citizenry class, enjoyed a status, power, and respect that were unknown in the rest of the classical world. The higher status of females in Spartan society started at birth; unlike Athens, Spartan girls were fed the same food as their brothers. Nor were they confined to their father's house and prevented from exercising or getting fresh air as in Athens, but exercised and even competed in sports.
Rather than being married off at the age of 12 or 13, Spartan law forbade the marriage of a girl until she was in her late teens or early 20s. The reasons for delaying marriage were to ensure the birth of healthy children, but the effect was to spare Spartan women the hazards and lasting health damage associated with pregnancy among adolescents. Spartan women, better fed from childhood and fit from exercise, stood a far better chance of reaching old age than their sisters in other Greek cities, where the median age for death was 34.6 years or roughly 10 years below that of men.
Spartan women were also literate and numerate, a rarity in the ancient world. Furthermore, as a result of their education and the fact that they moved freely in society engaging with their fellow (male) citizens, they were notorious for speaking their minds even in public. Most important, Spartan women had economic power because they controlled their own properties, and those of their husbands. It is estimated that in later Classical Sparta, when the male population was in serious decline, women were the sole owners of at least 35% of all land and property in Sparta. The laws regarding a divorce were the same for both men and women.
The website, Women in the Ancient World makes this comparison:
WHY SPARTAN WOMEN WERE MORE DOMINANT IN SOCIETY THAN THEIR ATHENIAN SISTERS
1. Girls were given a good education in both the arts and athletics.
2. Women were encouraged to develop their intellect.
3. Women owned more than a third of the land.
4. There was less difference in age between husbands and wives, and girls in Sparta married at a later age than their sisters in Athens.
5. Husbands spent most of their time with other men in the military barracks; since the men were rarely home, the women were free to take charge of almost everything outside of the army.
6. Mothers reared their sons until age 7 and then society took over. Fathers played little or no role in child care.
Like their Spartan sisters of the past, the Spartan women's wrestling team is comprised of women who apply the true definition of a Spartan. You must be courageous in the face of pain, danger, or adversity.
The team is led by Coach Brian Jackson who is the Head Coach of both the Men's and Women's wrestling programs. Coach Jackson is in his 11th year at Missouri Baptist. Among his previous coaching experiences were serving as Assistant Coach at Campbell University, Meramec Community College and Lindenwood University.
In college Mr. Jackson was a four-time All-American, two-time college finalist and National Champion. He was also a NCAA Division I All-American at North Carolina State University. Coach Jackson received his Master of Arts in Business from Lindenwood University.
An April 2, 2013 report Aleah LaFrancis, Cheyenne Youngblood and Amanda Prough represented Missouri Baptist extremely well at the USA Women's University Nationals held at Oklahoma City University. The three underclassmen took home All-American honors at the second to last event of the year for the Spartans. LaFrancis was the top finisher for the Spartans. The freshman from West Covina, Calif., took home fifth place in a match against fellow MBU wrestler Cheyenne Youngblood, also a freshman. The two finished in the final two All-American spots in the 130lb weight class. Ms. Youngblood collected two victories on the day.
Coach Jackson has a young but swiftly maturing group so the future looks bright for MBU women's wrestling. In 2009, Coach Jackson and that year's stars were able to beat the number two and three ranked teams back-to-back. In that same year, he received Coach of the Year honors. The Spartans had their strongest finish in school history in 07-08, producing three All-Americans and scoring more points than any other wrestling team in the school's history at the national tournament.
There seems to be a pattern where Coach Jackson has the ability to motivate squads to ascend and peak at just the right time, propelling them to a much stronger finish than what initially could reasonably be expected.
An argument could be made there is no such thing as total control, but after researching the talent rich MBU roster, you get a sense they can seize control over how the 2013-2014 campaign unfolds. Stated another way, how far the Spartans go this coming season should be determined by them. In the 2012-2013 campaign, with a roster filled with underclassmen, the season ending mid ranking was probably a little deceptive. Closer scrutiny reveals it was a very good year, maybe an over achieving one.
The team's standards and expectations seem to be very high. In the 2013-2014 campaign to compete at the very top, the challenge will be; can the Spartans solidify a very good previous season result and catapult it into an exceptional one that ascends and peaks at the WCWA finals?
~ ~ ~
Sources: Wikipedia, Missouri Baptist University website, About.com St. Louis, Themat.com, The freedictionary.com, womenintheancientworld.com, photos courtesy Wikimedia Commons.