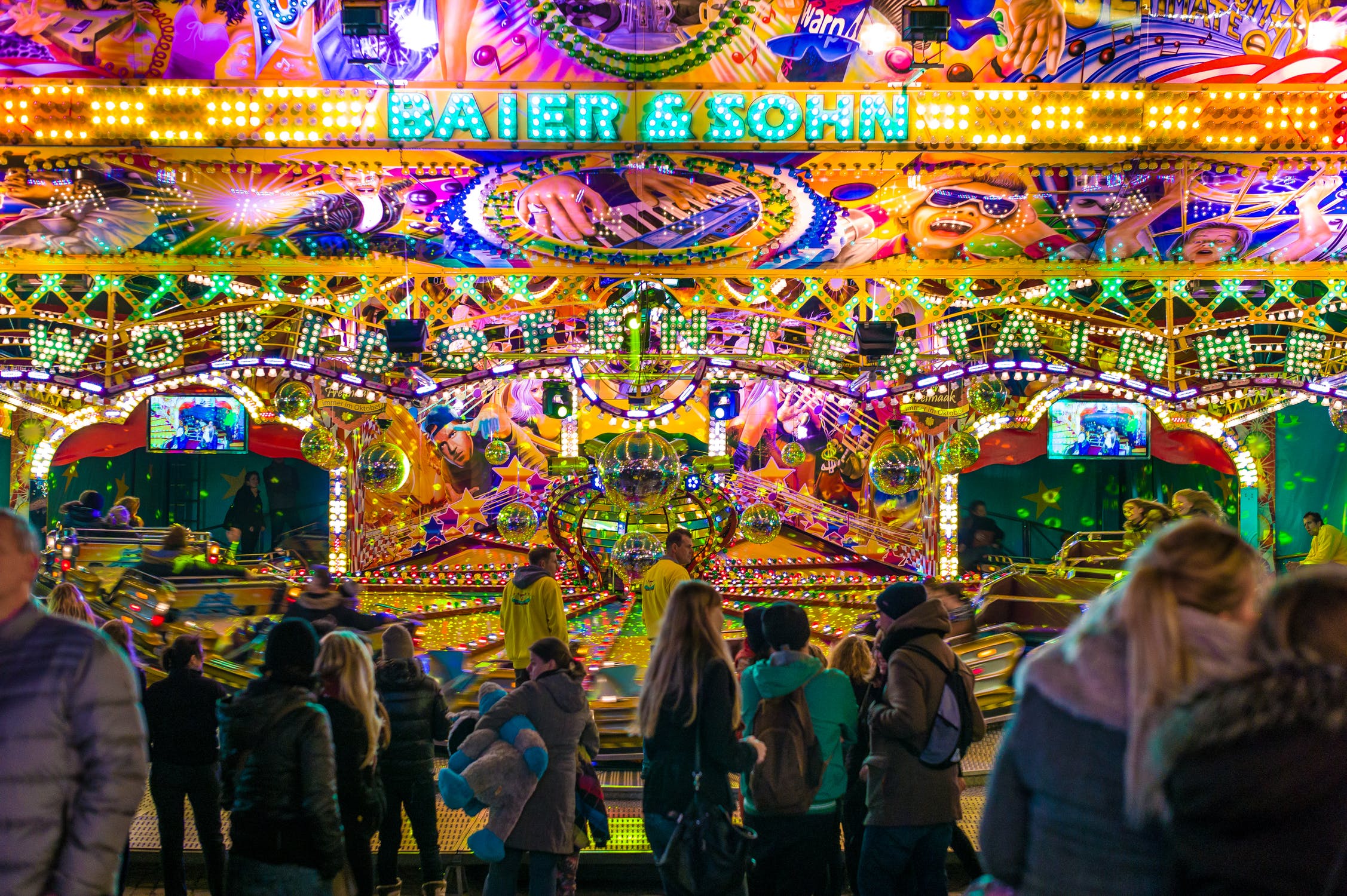 If today's lady pro women's wrestling world was still filled with the Madusa Miceli's of the world, women's professional wrestling would be like the fireworks that explode over American cities on the Fourth of July.
What is it about some female wrestling stars that ignite enthusiasm, excitement, passion and yes increased ticket sales where ever they go? Madusa did that and more. When a star has as much charisma and electricity as Madusa, we all have our favorite memories and here is mine.
Many women would be afraid to step in the ring to wrestle but how about to box competitively? Medusa was so fearless that when she went to Japan she boxed varied competitors including the massive and dominating Aja Kong who always put the fear of the heavens in many. It was like watching the pre-MMA battles of today with color and pizzazz. The interesting thing about is that they truly seemed to pound each other and very little was scripted.
In Madusa's tale, did life imitate art?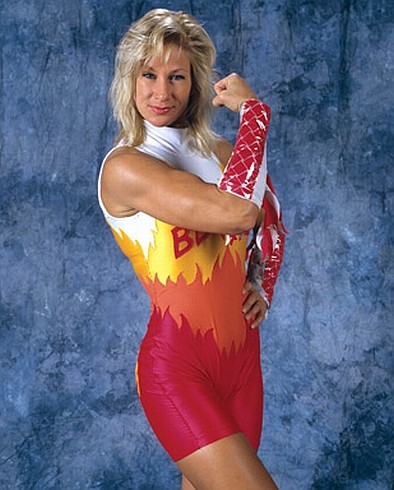 When we look back at some of Madusa's history, in terms of taking risks, she probably has little or no regrets.
Could you evolve into a Monster Truck Driver if you did?
Here is some insightful information from her site madusa.com. "Following in the same footsteps of trailblazers like The Fabulous Moolah, Debra Miceli revolutionized female pro wrestling with a career that spanned more than two decades.
Her path to superstardom started at age 14 when the Italian born Miceli supported herself by working at a local Arby's restaurant at $1.30 an hour.
Six years later, then a nurse, Miceli wanted more out of life and, ever the adventurist, decided to try her luck at pro wrestling. Miceli, under the name Madusa Miceli, paid her dues traveling hundreds of miles on the independent circuit, only to make $5 a match. However, it was the experience she absorbed that made the effort worth a lot more.
Hard work paid off in 1986 with her big break with the American Wrestling Association, which had strong ties in the Minnesota area. It was there she had her first run-ins with the late Sherri Martel. The rivalry with the hall of famer would follow Miceli through the rest of her wrestling career.
When Martel left for the World Wrestling Federation, Miceli's star continued to shine in the AWA. She captured the AWA women's championship in a tournament final against Candi Devine. She also enjoyed successful tours of Japan, winning the IWA Japan women's championship on two occasions.
In 1988, Pro Wrestling Illustrated recognized Miceli's progress by naming her "Rookie of the Year". It was the first time a female talent was given the coveted award."
Ms. Miceli is a cultural smorgasbord. Let's peek into her global past.
Madusa was born in Milan, Italy.
The beneficial information site Wikipedia informs, "Milan is the second-largest city in Italy and the capital of Lombardy. The city proper has a population of about 1.3 million, while its urban area is the 5th largest in the EU with an estimated population of about 5,248,000.
Milan is the main industrial, commercial and financial center of Italy and a leading global city. Its business district hosts the Borsa Italiana (Italy's main stock exchange) and the headquarters of the largest national banks and companies. The city is a major world fashion and design capital. Thanks to its important museums, theatres and landmarks (including the Milan Cathedral, the fifth largest cathedral in the world, and Santa Maria delle Grazie, decorated with Leonardo da Vinci paintings, a UNESCO World Heritage Site) Milan attracts more than two million annual visitors."
The fun travel site lonelyplanet.com takes a look at Milan through mauve colored sunglasses. "At first glance, Milan (Milano) can appear like one of the models gracing its catwalks: great bone structure (in the shape of historic and striking new architecture), extravagant taste and no obvious soul. But Milan's style and, yes, substance, are more than skin deep.
Armani, Versace, Prada, Dolce & Gabbana, Pucci, Gucci and many more took off on Milan's runways. Fashionistas make a pilgrimage here to shop at the designers' flagship stores in the Quadrilatero d'Oro (Golden Quad). Boutiques stocking emerging labels, and chic concept shops also line the city's streets, while discount outlets selling samples, seconds and last season's cast-offs are a bargain-hunter's Holy Grail. Milan is also the world capital of furniture and home wares (the beanbag is a Milanese brainchild), and a hub for risk-taking contemporary art."
Finally wikitravel.org offers this insightful interpretation. "If Rome represents the "old" Italy, Milan represents the "new" Italy. Milan is the most modern of all Italian cities, and it still keeps most of its past history intact.
Milan, as many have noticed, doesn't fully feel like a part of Italy. Despite the similarities between typical Italian cities such as Verona or Venice with the city, it does have a different atmosphere. Milan feels more like a bustling, busy, fashionable business capital – where in several cafes, lots of people only stop to have a quick espresso at the bar counter, and where tourists at times seem even more laid back than the locals."
Though raised in Minneapolis, Minnesota we can certainly see where Madusa received some of her flair for the colorful and exciting.
Let's peer deeper into the village that raised and produced one of the most dynamic female wrestlers of all time.
According to Wikipedia, Minneapolis, officially the City of Minneapolis, is the county seat of Hennepin County, the largest city in the U.S. state of Minnesota, and the 48th-largest in the United States.
The city is abundantly rich in water, with twenty lakes and wetlands, the Mississippi River, creeks and waterfalls, many connected by parkways in the Chain of Lakes and the Grand Rounds National Scenic Byway.
As of 2012, the estimated population of the city of Minneapolis was 392,880. Minneapolis lies on both banks of the Mississippi River, just north of the river's confluence with the Minnesota River, and adjoins Saint Paul, the state's capital. Known as the Twin Cities, Minneapolis–Saint Paul is the 16th-largest metropolitan area in the U.S., with the area containing approximately 3.4 million residents.
The Minneapolis park system has been called the best-designed, best-financed, and best-maintained in America.
The city's Chain of Lakes, consisting of seven lakes and Minnehaha Creek, is connected by bike, running, and walking paths and used for swimming, fishing, picnics, boating, and ice skating. A parkway for cars, a bikeway for riders, and a walkway for pedestrians runs parallel along the 52 miles (84 km) route of the Grand Rounds Scenic Byway.
Theodore Wirth is credited with the development of the parks system. Today, 16.6% of the city is parks and there are 770 square feet (72 m2) of parkland for each resident, ranked in 2008 as the most parkland per resident within cities of similar population densities."
It appears Madusa was very fortunate to have a broad cultural foundation to build upon and so she did.
The site pwpix.net makes this analogy about Madusa, "Women in sports entertainment can basically be divided into two categories–those who can wrestle and those who are "eye candy." And then there is Madusa, the femme fatale whose killer body is matched only by her killer instinct in the squared circle. An international superstar and a multiple-time world champion in World Wrestling Entertainment and World Championship Wrestling, Madusa is one of the most accomplished women's competitors of all time."
At Female Competition International, we agree.
~ ~ ~
[alert_green] Sources: brainyquote.com, Wikipedia, wikitravel.org, madusa.com, pwpix.net, lonelyplanet.com, fciwomenswrestling.com, photos thanks madusa.com and Wikimedia commons.
[/alert_green]