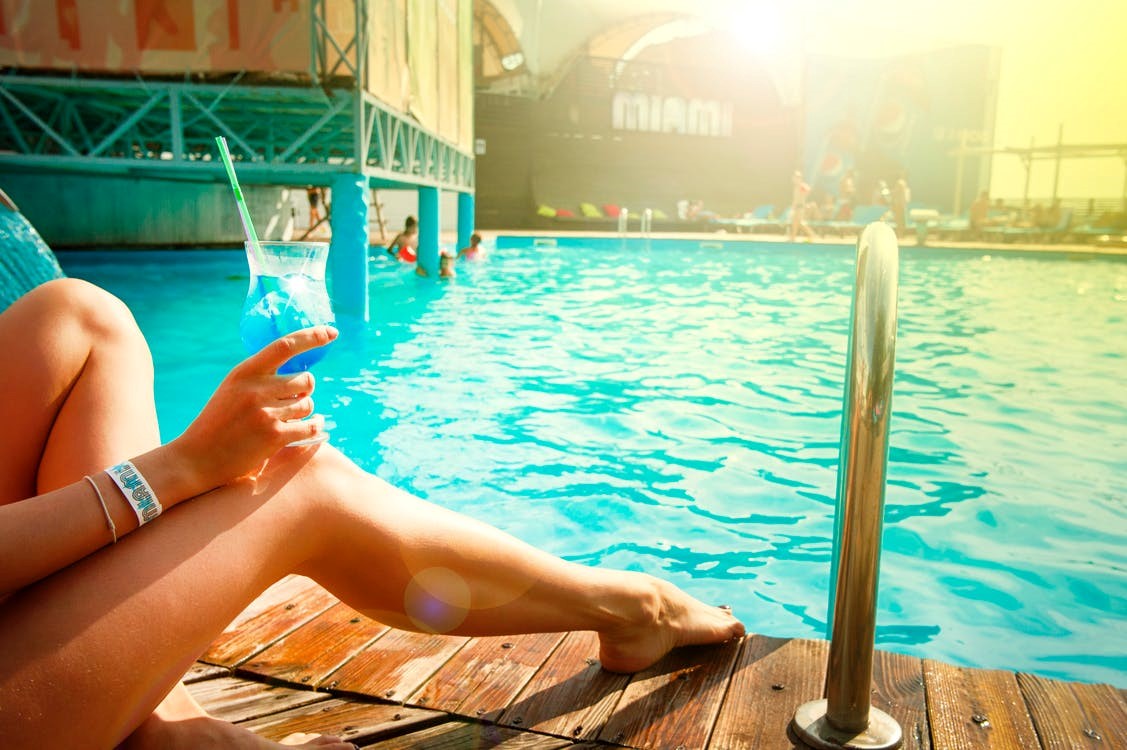 2014 was a great year in women's fully competitive wrestling.
When you value the ability to understand the worth, quality, or importance of something and in this case a group of talented beautiful competitors; that describes appreciation.
Female Competition International would like to thank Mona Wales, Daisy Ducati, Andre Shakti, Evadne, Minxy Li and Isamar Gutierrez for allowing us to cover one of their wrestling shoots during 2014. It was very enjoyable for us and we would like to share it with you readers through a few pictures.
Let's begin with Mona Wales.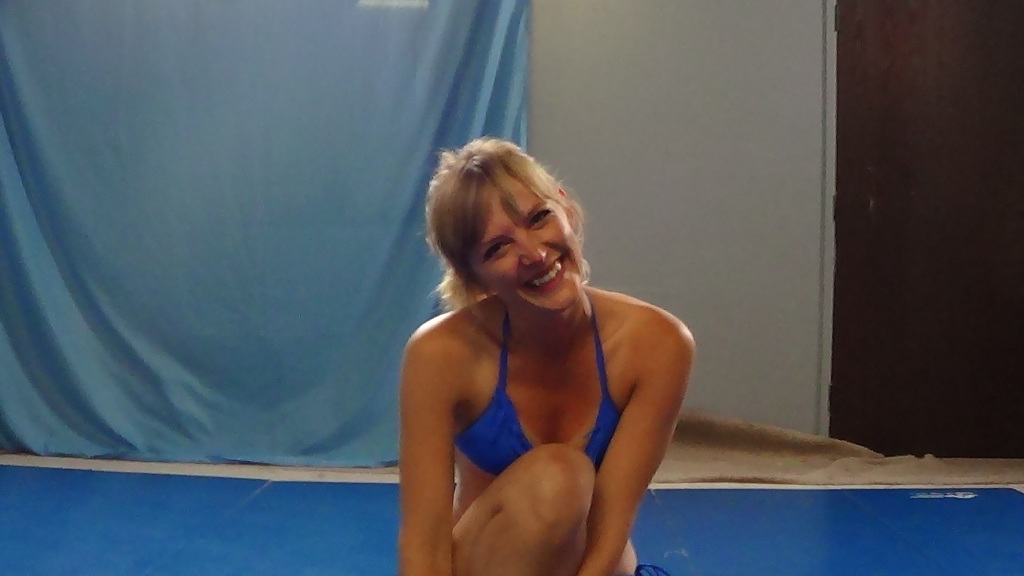 When I first saw Mona inside of the famous San Jose studio, I thought quietly what a gorgeous woman she was. She enhanced that vision with a bubbly personality, dynamic energy and friendly disposition. The girl's got a sense of humor too.
When I knew I was going to cover the shoot, as usual I researched her before-hand online and can comfortably say in person she exceeded already high expectations.
I liked her unpredictability and found her wrestling to be extremely erotic. If you are a wrestling producer or photographer that shoots models, I'm sure you'll enjoy working with Mona. I certainly did.
Daisy Ducati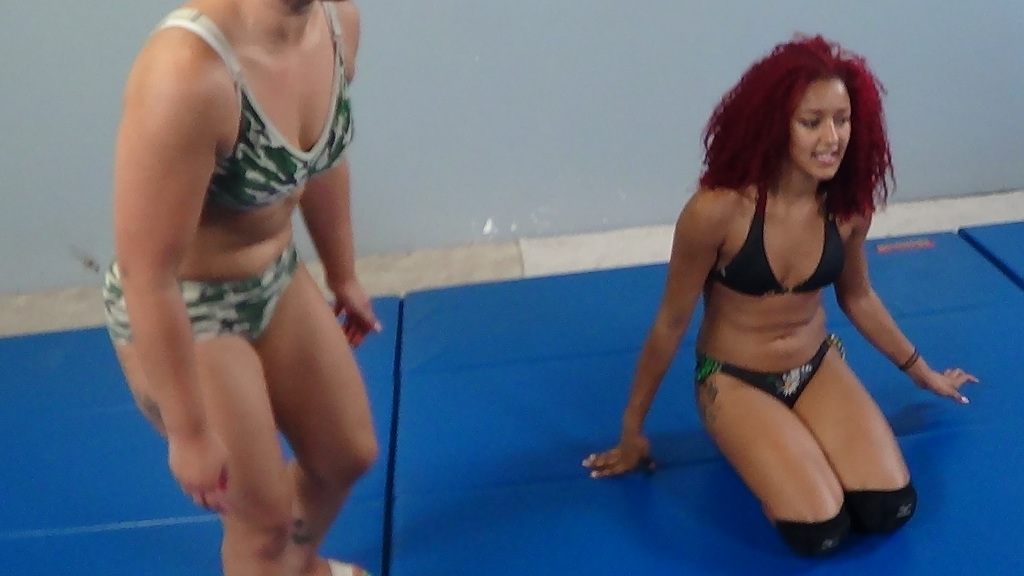 I was fortunate enough to work with Daisy Ducati in 2013 when I covered small women's wrestling shoot in San Jose, so she was already a known quantity to me. She was very professional and possessed a quiet demeanor so in 2014 when I had an opportunity to drive with Daisy from her San Francisco digs to another San Jose matchup, I jumped at the chance.
She has a great sense of style and fits the cool San Francisco lifestyle and image perfectly. As we drove southward, she was easy to talk with and very down to earth. We later talked about where she grew up, her family and her high school wrestling experiences as we hung out at The YC, a quaint San Jose coffee shop on East Taylor Street where the owner is very personable.
I was always curious about the life of the glamorous runway model and since she had previously plied in that trade as a young teen, it was very revealing what she experienced from inside the game.
If you desire to shoot a beautiful model with a great personality whose magic jumps out at your lens, sexy Daisy is the girl.
Oh by the way, she's a great wrestler too.
Andre Shakti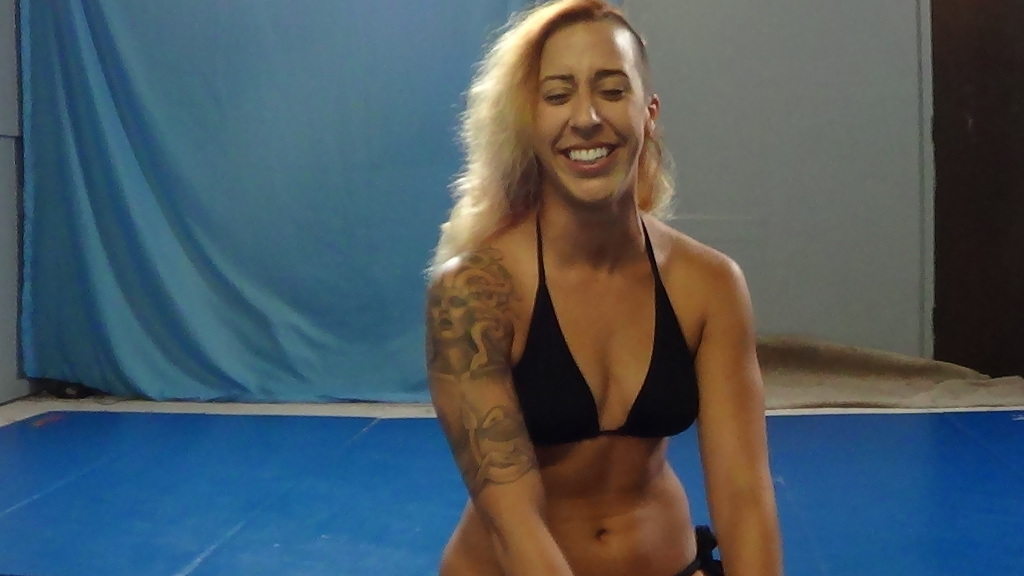 When FCI interviews competitors, a large portion of our interviews focuses on their travel experiences and favorite fun in the sun destinations. Andre and I both surprised each other during our discussion. She wasn't used to getting interviewed about travel at her grappling matches and I was shocked at how many places that Andre has traveled to. I have never interviewed a female wrestler that has traveled the globe as much as Andre.
She would give the travel super star Adventurous Kate a run for her money.
It is absolutely amazing how many countries she's jetted to and what corners of the globe she has experienced.
She enjoys rock climbing and her wrestling that day was rock solid. Andre is a new generation of female wrestler who is fun to watch with a dash of exotic sex appeal.
Ingrid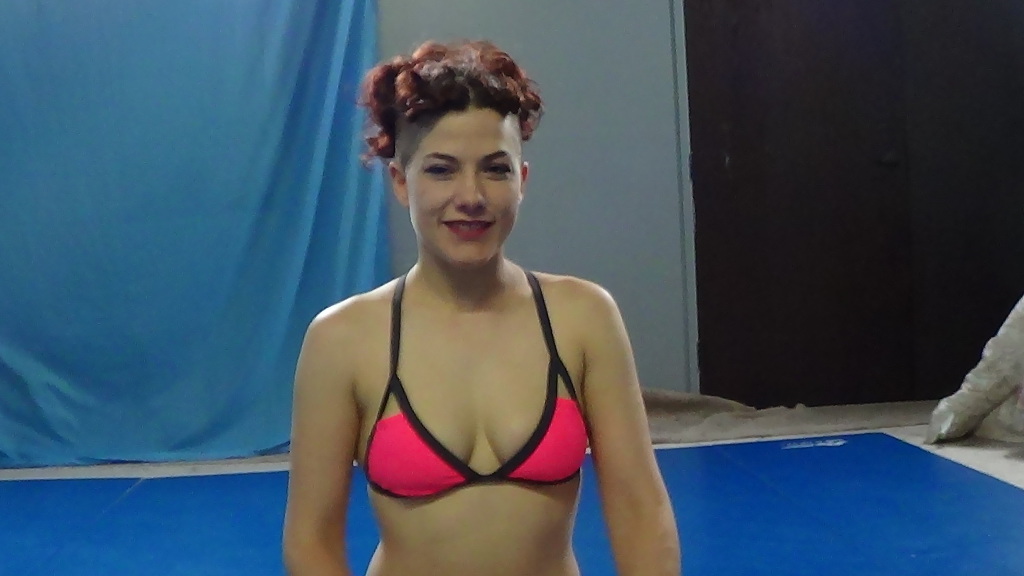 Ingrid tends to be very quiet and observant so during our interview I would try and peel back the layers and she was very forth coming about her time growing up in Oakland and her ventures near the Mexican border.
She looks very young in person and revealed that she had very little competitive wrestling experience. Trust me, you couldn't tell once she hits the mats. She took to it like a Lake Merritt duck takes to bay area salt water.
She appears to have already learned a very important sports axiom that I understood as a former coach in the elite high school sports world. Minimize your weaknesses and pound away at your strengths until your opponent finds a way to stop it; which they often don't until it's too late and you have secured a victory.
Ingrid is great at the signature chokehold move and used it to perfection to subdue and erotically dominate a veteran feminine opponent in a fully competitive match. It was one of the best matches I had seen all year, online or live.
Ingrid smiled and stated she didn't view wrestling as a career but I hope she changes her mind. For a new girl she is really good and if that day was any indication of what she can do, I look forward to the day when she gains lots of experience.
I would follow her the rest of the year and once again at another site she met up with a fem competitor with more experience and Ingrid completely dominated her.
Keep your eye on this rising star from the New Oakland.
Evadne
(FeFe left, Evadne right)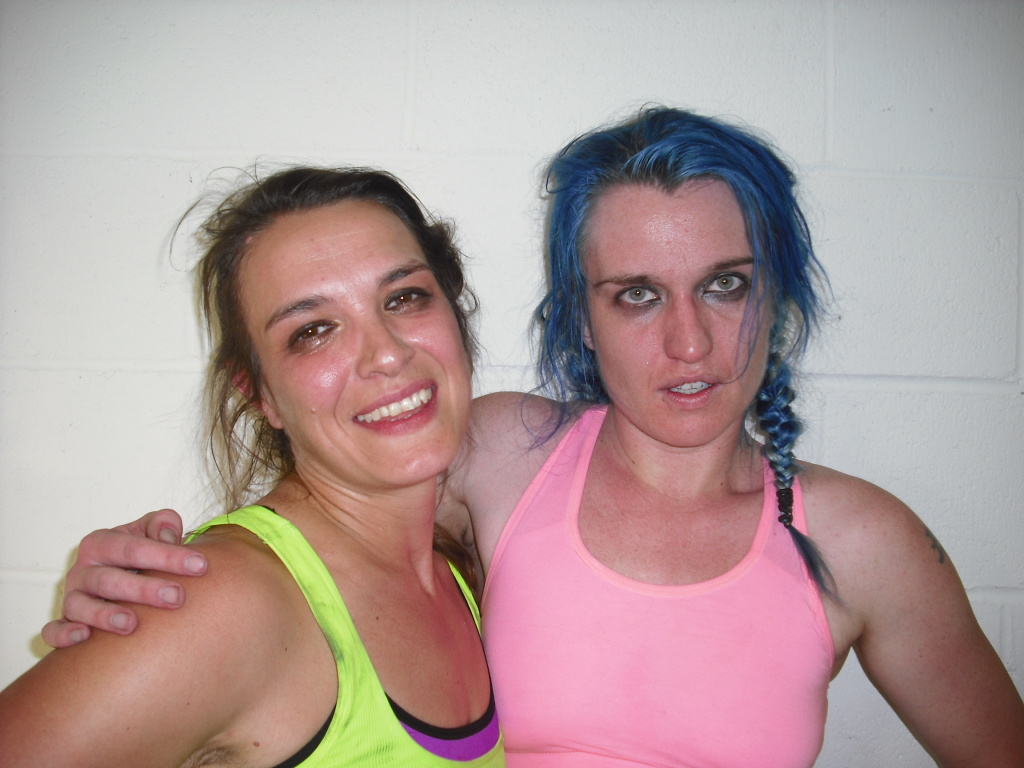 Evadne is a person you could spend hours talking to and hope the conversation never ends. I had the pleasure of covering one of Evadne's wrestling matches; the first being in 2012 at an East Bay dojo. Every time I watch her compete, she brings a lot of passion and intensity yet she maintains a good spirit of sportsmanship and a nice sense of humor.
What intrigues me about her is how much she has changed internally since the first time we met.
When I first saw her I salivated at the thought of her portraying a Marilyn Monroe persona which she had done before and have her incorporate that character into her wrestling matches. I'm sure it would be a super turn on. Visions of platinum blonde hair and curves danced in my head like shapely East Bay sugar plum fairies.
She has evolved and matured since then and when working with her in 2014, it was as though I was finally meeting the real Evadne for the first time. As usual she was enjoyable to work with and very sexy to watch in grueling feminine battle.
Isamar Gutierrez.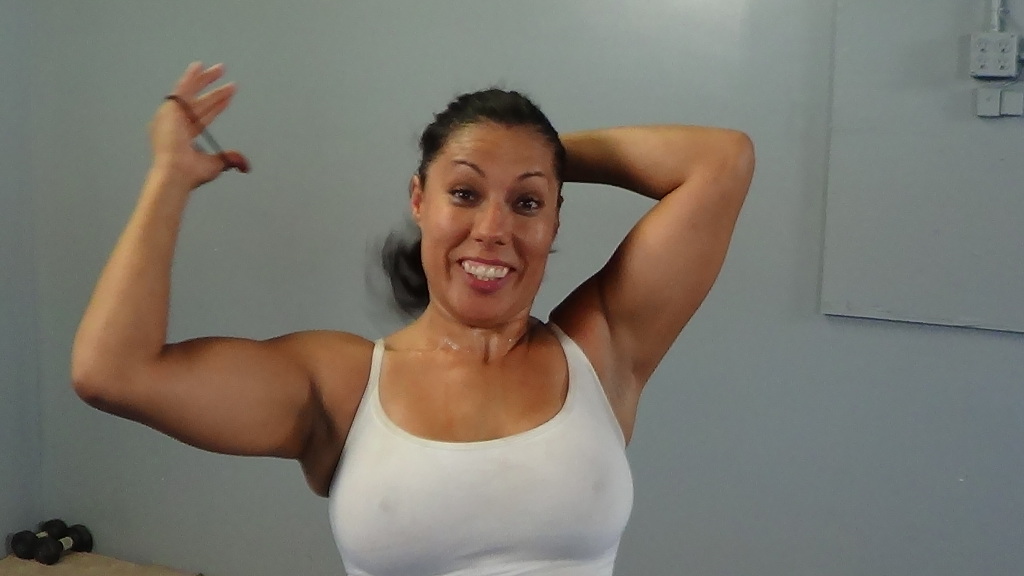 Covering wrestling shoots in the San Francisco, San Jose bay area would not be possible without the help of the greatest recruiter in Nor Cal in Isamar Gutierrez.
As usual she's beautiful to watch, fun company, makes it easy for the girls to compete and for me to get the story. Of course she's still a dominant force on the mats and proved it at both shoots.
FCI would like to thank all of the female wrestlers that we worked with and you the reader for visiting our sites whose traffic are growing in leaps and bounds.
In 2015 we promise to make every effort to improve the quality and creativity of the articles that showcase the beautiful women of our great global female wrestling industry.
We believe in taking something commonly done and make every effort to enhance it in an uncommon way.
We would like to wish you, your family and all of your friends a very safe and happy holiday season.
~ ~ ~
Some may find other women's wrestling sites erotic in nature. If you are offended by depictions of women wrestling in erotic situations, please exercise caution in visiting women's wrestling sites.
Femcompetitor.com subscribes to fciwomenswrestling.com news source, no affiliation.
Sources: brainyquote.com, Wikipedia, fciwomenswrestling.com, fciwomenswrestling2.com, FCI Elite Competitor, femcompetitor.com, photos thank you Wikimedia Commons.