Sapphire Atlanta Wrestler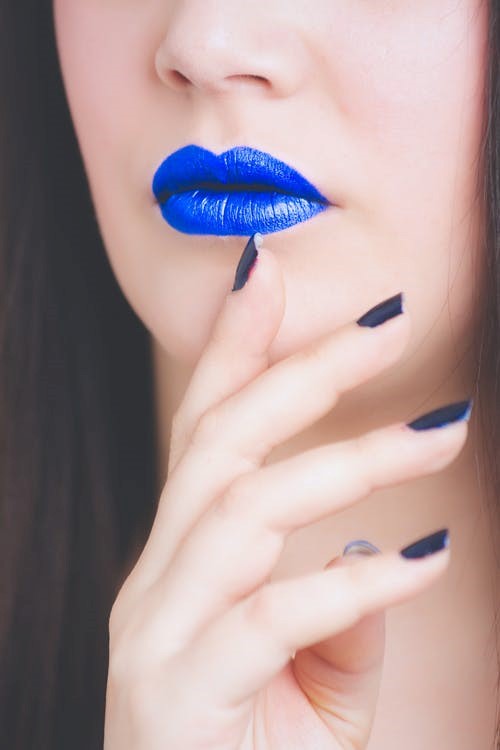 Sapphire has the right mental outlook to continue her ascent.
When a Northern California female high school tennis player finished her sophomore and junior varsity campaigns, she possessed won, loss records of 4-10 and 3-11. When one of our associates agreed to coach her before her senior season, they worked together for 10 months, sometimes practicing twice a day for hours at a time in 100 degree weather during the summer.
Once her senior season began she was 1-0, then 3-0, then 5-0, then 8-0 and then 13-0 before she finally lost a match. The most telling statistic was that all matches were won two sets to none. No three set fire fights. She would eventually finish the season with a 16-4 record, lead her high school female varsity team to the playoffs for the first time in school history, battled her way in to the league's final four championships and was named team MVP.
When asked what plan he used to turn her around, her coach stated, "I used football principles. Double sessions, study film, running and perseverance. You see, no matter what the sport, the principles of life never change."
Perseverance.
When this writer first saw FWA (Female Wrestlers of Atlanta) leader Sapphire wrestle, since she was new, I was certain she was going to lose.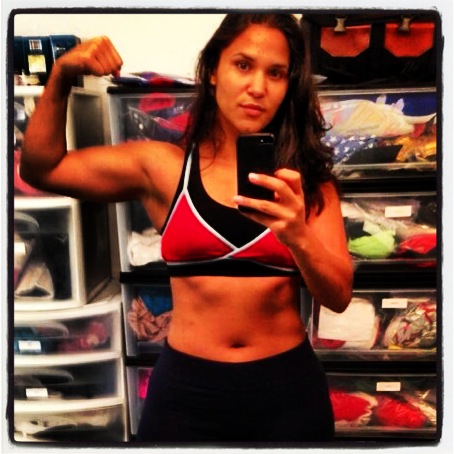 The setting was beautiful sunny San Diego at the Marriott Hotel which hosted Jackpin's masterpiece 2008 Women's Wrestling convention. It didn't help that she was going up against the ring veteran and dynamic super star named Krissy; the Pennsylvania Princess from Ring Master Girl.
As the two ladies stared at each other in the middle of the ring, I was a little surprised by Sapphire's confidence as she didn't blink once. When the match started, I soon began to see why.
Given the styles of both fighters, it turned into a ground war that went back and forth over and over. When it was completed, both hands were raised as it ended in a tie.
I would eventually catch up with Sapphire wondering if she knew what she had just accomplished. She was very young, shapely and down to earth. As we walked, her long dark hair flowed in the soft San Diego breeze like fine silk. Many times she could have tapped out and I asked her why she didn't and she signed, "I just told myself not to give up."
Many of the newer girls at that memorable convention no longer wrestle but given Sapphire's personality, it's no surprise that she didn't quit this great sport.
Currently Sapphire is one of the leaders of FWA based out of Atlanta, Georgia. Along with the fem competitor Devon and Jackson they produce a variety of wrestling matches including fully competitive female vs female.
Atlanta is truly one of the great American cities that I've always loved to visit, so let's do that now.
The official site of the city, atlantaga.gov, gushes with enthusiasm, "It's an exciting time in the City of Atlanta. Every year, companies are voting with their feet and choosing Atlanta as the destination to expand their campuses and build their headquarters. Over the past four years, companies have discovered what makes Atlanta a thriving, vibrant, and international city. Atlanta remains home to the world's busiest passenger airport, and we are the leader in global and domestic air transportation."
The sound information source Wikipedia explains, "Atlanta is the capital of and the most populous city in the U.S. state of Georgia, with an estimated 2013 population of 447,841. Atlanta is the cultural and economic center of the Atlanta metropolitan area, home to 5,522,942 people and the ninth largest metropolitan area in the United States. Atlanta is the county seat of Fulton County, and a small portion of the city extends eastward into DeKalb County.
Atlanta is the primary transportation hub of the Southeastern United States, via highway, railroad, and air, with Hartsfield–Jackson Atlanta International Airport being the world's busiest airport since 1998.
Atlanta is considered an "alpha-" or "world city", ranking 15th among world cities and sixth in the nation with a gross domestic product of $270 billion. Although Atlanta's economy is considered diverse, dominant sectors include logistics, professional and business services, media operations, and information technology. Topographically, Atlanta is marked by rolling hills and dense tree coverage. Revitalization of Atlanta's neighborhoods, initially spurred by the 1996 Olympics, has intensified in the 21st century, altering the city's demographics, politics, and culture.
Encompassing $304 billion, the Atlanta metropolitan area is the eighth-largest economy in the country and 17th-largest in the world.
Corporate operations comprise a large portion of the Atlanta's economy, with the city serving as the regional, national, or global headquarters for many corporations. Atlanta contains the country's third largest concentration of Fortune 500 companies, and the city is the global headquarters of corporations such as The Coca-Cola Company, The Home Depot, Delta Air Lines, AT&T Mobility, UPS, and Newell-Rubbermaid. Over 75 percent of Fortune 1000 companies conduct business operations in the Atlanta metropolitan area, and the region hosts offices of about 1,250 multinational corporations.
Many corporations are drawn to Atlanta on account of the city's educated workforce; as of 2010, nearly 43% of adults in the city of Atlanta have college degrees, compared to 27% in the nation as a whole."
Thank you Wikipedia. Atlanta is powerful, beautiful and smart too.
Hey, that describes Sapphire as well!
I've watch a few of Sapphires matches and she is definitely fond of the ground struggles. Having said that, she is very competent at mixing it up in the boxing ring as she did with Krissy in San Diego.
Female Competition International (FCI) is very happy that Sapphire made a decision to stay in the game and turn wrestling into a long term project.
One of the great football coaches Vince Lombardi was quoted as saying, "Football is like life – it requires perseverance, self-denial, hard work, sacrifice, dedication and respect for authority."
This principle applied to female tennis and certainly applies to women's wrestling too. The principles of life are universal.
If Sapphire continues to take on all competitors, partner with a team of dynamic female wrestlers and persevere, like her experience in San Diego, many more exciting women's wrestling events will have her on the marquee and her wrestling future will continue to be as bright and prosperous as a busy Atlanta summer sun.
~ ~ ~
Femcompetitor.com subscribes to fciwomenswrestling.com news source. No affiliation.
Sources: brainyquote.com, Wikipedia, WB270.com, .fwagrappling.com, atlantaga.gov, fciwomenswrestling.com, photos thanks to Sapphire's Facebook, WB270 and Wikimedia Commons.