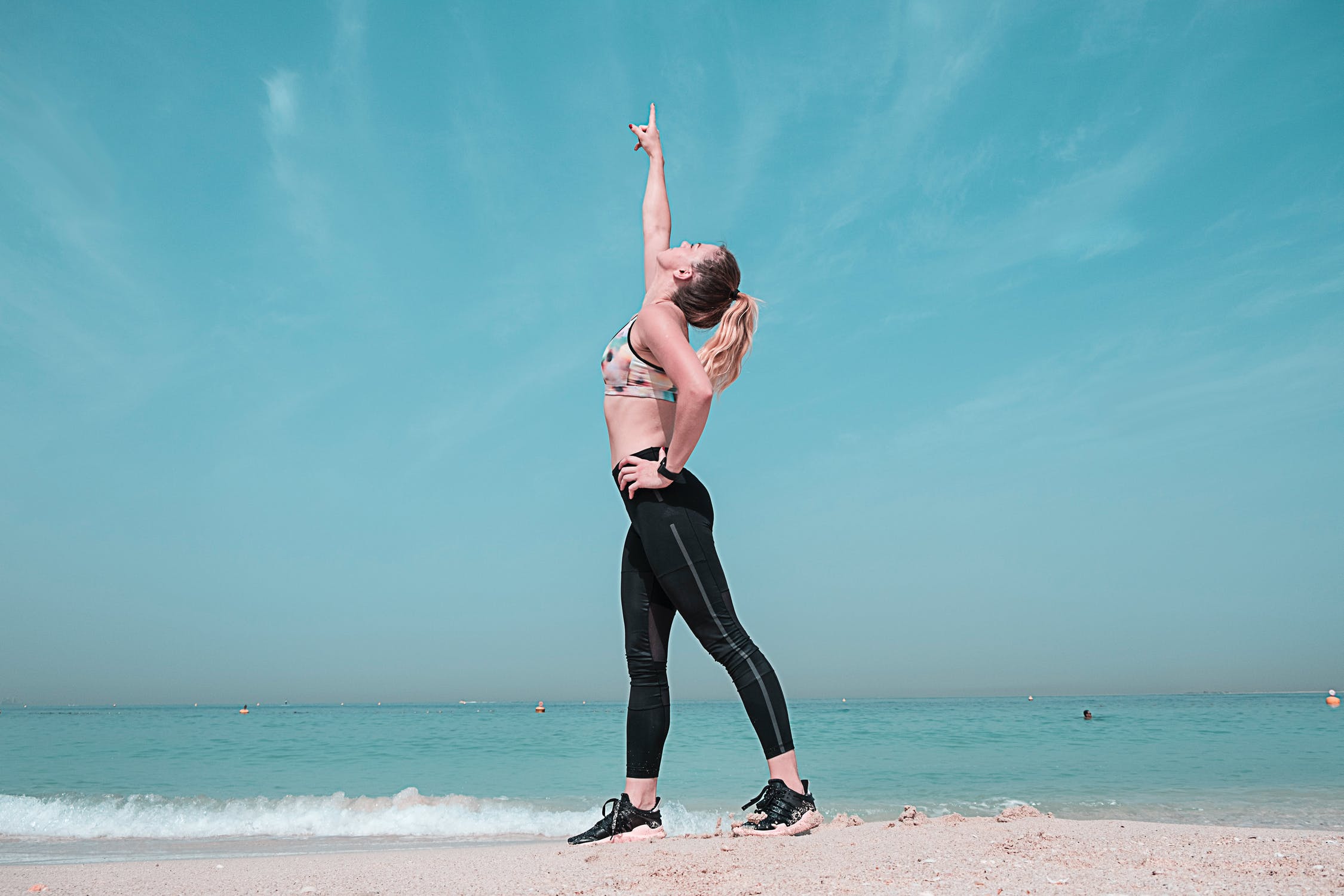 The notion that Chicago is a really windy city is a myth. Amarillo Texas is actually one of the windiest cities in America. Chicago has it's abundance of wind being located near a lake, but wind is something most Chicagoans probably do not want more of.
An abundance of certain things is never enough.
The earth can never have enough fresh air, good food, gorgeous sunsets and clean water.
People can never have enough good health, cherished memories, close loving family members and real happiness.
In the fully competitive women's wrestling industry, we can never have enough wrestlers like The Windy City War Princess, Safa Warda.
Why so?
Many competitors have skill, beauty, talent, athleticism and determination. Safa has that and something else so often missing.
ZEST!
Yes, she is high energy sandwiched with great enthusiasm. The intriguing thing about all of this is that even for a decades old FvF industry hound like me, I have never heard of her. I accidentally stumbled upon her bio when I was researching an article for another girl that Safa had previously wrestled.
Once I saw her wrestle, trust me, I'll never forget her. She has zest but let's also add intensity.
A customer agrees. At wb270.com a panting customer expresses, "I wrestled several famous wrestlers the last years but the experience wrestling Safa was unique! Safa is a model but from the first seconds I understood she is a very strong wrestler! It was like street-fighting!
She had a strong drive to win and there was no way to give up. She was constantly attacking me and using all possible holds. She is very flexible with her body and that made it her easy to practice several "demanding" holds to me… Throughout the session, we barely stopped some minutes to take a rest.. She really loves to wrestle and this is so easy to see… Finally, she is a fantastic, happy, easy going person and a very beautiful woman."
That was from the customer's view. Let's take a look at a view from the company office. Found at http://www.scissorfoxes.com/foxes/safa.html, the respected management exclaims, "Safa is known to be a very aggressive wrestler who gives 200%. Even though this match isn't fully competitive, you can certainly see the explosion of energy Safa has."
Safa's reputation is great in America but what about in the old world? One of our industry leaders who is a producer of female wrestling events in England speaks to the intensity of one of her matches at London Wrestling Studios. "The explosiveness that this match started out with got everyone's attention.
The larger of the 2 wrestlers, Minnie, used her strength to attempt to pin down her opponent, but Safas tenaciousness would not allow that to happen. Unfortunately, this is where the contest had to be temporally halted while Safa had an injury she sustained tended to. The match was set to be continued later in the afternoon.
The match was restarted and straight away both wrestlers took off with the same energy where they left off."
You can purchase the match at: londonwrestlingstudio.co.uk/
Safa has made it clear that if you want to make it in the wrestling and modeling business, you have to tour. We'll travel to Germany and get the Wienerschnitzel on her from one of the most consistent female vs female wrestling sites, femwrestle.com.
"The first Match from November 2014 Event. And it's great, muscular hard body Jenna from Hungary vs wild Safa. It seems to be a hard match for Safa she looks much smaller than Jenna, but she's a real wild girl see what happens."
That seems consistent with what we've heard so far. She has zest, is intense, wild, aggressive and energetic. Would we want a women's wrestling match any other way? Where did all of this come from?
From Chicago, where else? Home of another superstar in Gia Primo.
Muster all of your energy, pack your bags and please travel with us to Chicago. At http://www.cityofchicago.org they let us know this huge metropolis is energy efficient.
The Mayor embraces the idea. "Chicago is continuing to invest in the industries of tomorrow in order to create the jobs we need today. Leading in alternative energies supports the kind of sustainable economic development and cost savings for our homeowners and businesses that we need." — Mayor Emanuel
Then the city backs him up. "By increasing the efficiency of buildings and transportation, Chicago saves money, conserves resources, and reduces greenhouse gas emissions. Using clean and renewable energy sources improves air quality and invests in the industries of tomorrow."
The fantastic information source lays a beautiful foundation for what and who Chicago is.
"Chicago is the third most populous city in the United States, after New York City and Los Angeles. With 2.7 million residents, it is the most populous city in both the U.S. state of Illinois and the American Midwest. Its metropolitan area, sometimes called Chicagoland, is home to 9.5 million people and is the third-largest in the United States. Chicago is the seat of Cook County.
Chicago was incorporated as a city in 1837, near a portage between the Great Lakes and the Mississippi River watershed, and experienced rapid growth in the mid-nineteenth century.
Today, the city is an international hub for finance, commerce, industry, technology, telecommunications, and transportation, with O'Hare International Airport being the busiest airport in the world; it also has the largest number of U.S. highways, and railroad freight entering its region.
In 2012, Chicago was listed as an alpha global city by the Globalization and World Cities Research Network, and ranks seventh in the world in the 2014 Global Cities Index. As of 2012, Chicago had the third largest gross metropolitan product in the United States, after the New York City and Los Angeles metropolitan areas, at a sum of US $571 billion."
A great girl from a magnificent city.
We've heard virtually everyone spread joy about Safa in the wrestling world like spreading sauerkraut over a mustard filled polish hot dog. Like most Fem Competitors, Safa models as well. Here is what it's like to work with her in the modeling industry so says a respected business person in the field at modelmayhem.com.
"I've worked with Safa a few times now…I must say she's a blast to work with and you should consider contacting her to schedule a shoot.  She knows what she wants and can pose every second of the entire shoot.  She's very reliable and shows up on time, ready and willing to work.  She's also dedicated and hard working."
Can I get my two cents in?
Here is what I like about watching Safa wrestle.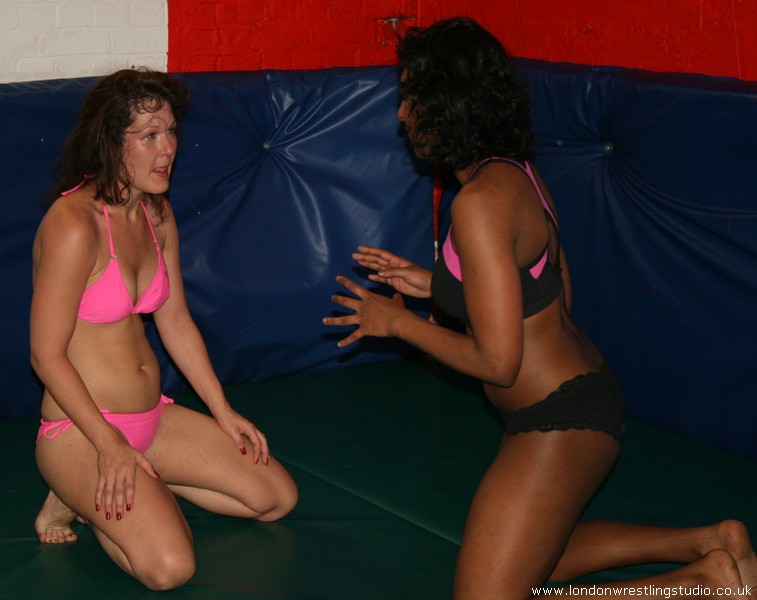 I saw a number of small clips online but wanted to test her out in a full match so I purchased her match at London Wrestling Studios verses the super sexy Justice. The girls were evenly matched and as a hired gun brought in from Chicago, The Windy City War Princess went full tilt with our English Maiden. It was non-stop from start to go and there was a lot of pride on the line. The outcome was in doubt right up until the end.
Being a fan who has intensely watched women wrestle for over twenty years, I can truly say that Safa is unique in terms of pushing the gas to the floor during matches. I've never been a fan of coasting, pacing and excessive match chit chat.
Safa delivers the goods. I only wish that she would wrestle more. You can purchase her variety of matches at Fantasy Fight Girls, Leather and Lace, Scissor Vixens, Brutal Beauties, JL Productions and Iron Bells.
You can find an excellent interview on her at: http://michaelcross21.wordpress.com/2013/09/16/interview-with-a-wrestler-8/
A couple of onions and relish that caught my eye is that Safa loves the chokehold and Gia Primo is one of her toughest opponents. I've communicated with Gia through email and couldn't help but tell the world about her (Link: femcompetitor.com/?p=228 Article entitled: Gia Primo, A Submission Wrestler That Is Premium Grade!).
A girl constantly on the go, Safa spends time in Nicsia and Athens as well as Chicago.
Let's finally let Safa speak for herself. At wb270.com she keeps it simple. "I am located in the Chicago area and have access to a private ring. I'm 5 minutes from Midway airport for matches. I travel as well but my home sessions are booked there. I have no problem meeting in hotels when I travel and will make certain I have enough room to wrestle. I am 5'5" 130 IBS with hazel eyes."
She's as yummy as a plate of slow cooked BBQ ribs with perfectly pickled potato salad on an empty stomach at lunch time and as tasty as spicy pan fried pizza after a workout at dinner.
Watching a beautiful girl like Safa compete is one of the reasons why I stay obsessed covering women's wrestling. The qualities she possesses as a wrestler, model and business woman…………….
You can never have enough of.
~ ~ ~
Some may find other women's wrestling sites erotic in nature. If you are offended by depictions of women wrestling in erotic situations, please exercise caution in visiting women's wrestling sites.
Femcompetitor.com subscribes to fciwomenswrestling.com news source, no affiliation.
Sources: brainyquote.com, www.scissorfoxes.com, WB270.com, londonwrestlingstudio.co.uk, femwrestle.com, Wikipedia, fciwomenswrestling.com, fciwomenswrestling2.com, cityofchicago.org, michaelcross21.wordpress.com, FCI Elite Competitor, femcompetitor.com, photos thank you Wikimedia Commons.