Sable LWS Wrestler has "it"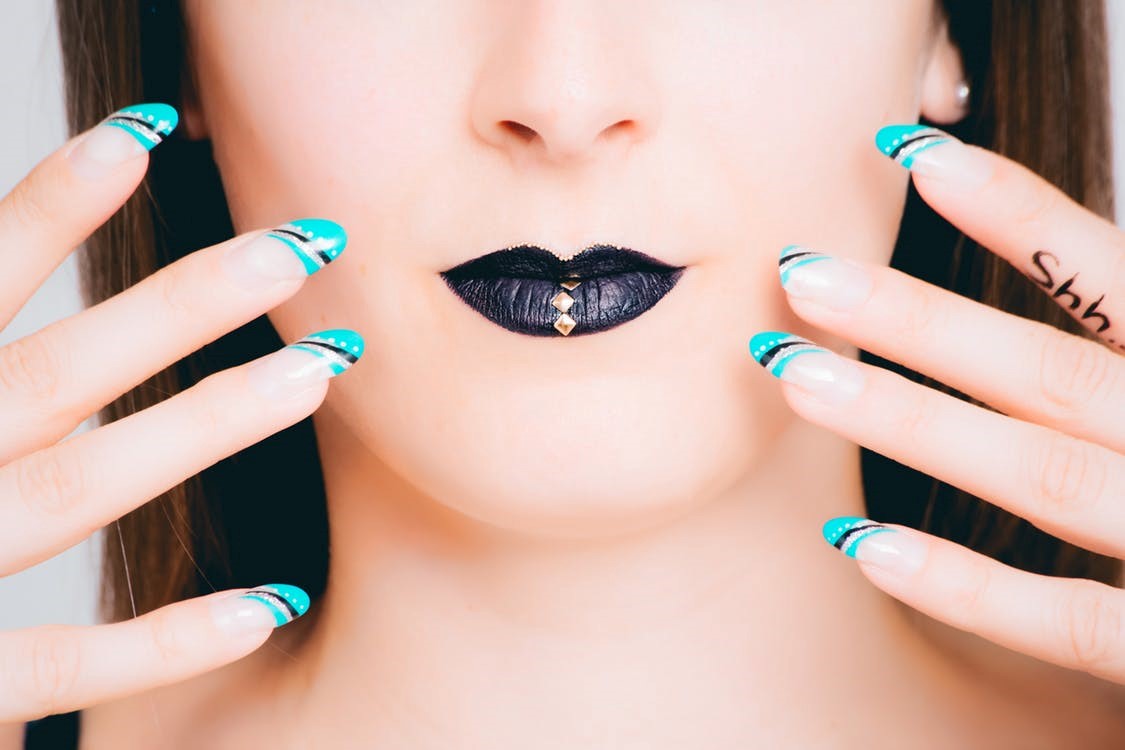 When collaborating with a co-worker, my fellow employee related to me that her brother was a rising star in the boxing world. My first thought in 2014 is that boxing; especially at the heavy weight division is dead. The days of Ali, Foreman and Frazier are long gone and sincere that many may be, they don't compare to the previous champions not only in terms of skill but public charisma, the "it" factor.
When she mentioned her brother was in the heavyweight division, that dampened my enthusiasm even more. I soon forgot about our conversation, saw her a week later and this time made a decision to research and look her brother up online. The result?
WOW!!!!
He was sensational. He had exceptional credentials, played football at USC and is an American who speaks Spanish well. What was more impressive was his gladiator build, speed and the ability to knock opponents out in the first round. He could have plied his trade during the heavyweight hey days with the best of them. He definitely has the "it" factor.
In the women's submission wrestling world, the more FCI Women's Wrestling peeks into London, the more impressed we are with the stable of quality female submission wrestlers emerging from the former outpost of the Roman Empire. Many are sturdy, others exceptional but one that seems to excel above them all is the female wrestler with the "it" factor named Sable.
LONDON WRESTLING STUDIOS PHOTO CREDIT
Sable is not only a sensational wrestler but a well-trained dancer as well. Her balance, grace, agility, flexibility, strong legs and strength of form, has translated well into the female submission wrestling world. As a result she has been dubbed the unofficial champion of LSW.
With her long wavy brown locks and sultry good looks, when wrestling she also looks like she could have been a thriving actress as well.
Providing a culture that nurtures artistic growth and achievement is a recognized value of London life.
The London Ballet Company is comprised of international dancers from world – renowned ballet and dance institutions. The artists have all followed an arduous dance training regime, and have graduated from select establishments.
They state at their website that they are committed to nurturing both their own, and international dancers and choreographers, who will deliver world class dance performance, rooted in a strong classical technique. It is their aim to entertain and engage their audience with distinctive, dynamic productions, to push the boundaries of artistic prowess, where the audience can admire the athlete in the grace of our dancers.
The London Ballet Company has its own philosophy in relation to dance education for those interested in pursuing the art of ballet and contemporary dance. Schools and Universities are selected in an area where the company is performing, and one of our professional dancers visit and offer an opportunity to participate in a class, followed by a work shop where budding young artists can seek advice.
London Contemporary Dance Theatre (LCDT) grew from the Contemporary Dance Group created in 1967 by the philanthropist and soon-to-be founder of The Place, Robin Howard.
The Group also performed under the title London Contemporary Dance Company but most often toured as a performance unit to small venues in Britain under its original name of London Contemporary Dance Group. When Howard installed London Contemporary Dance School (LCDS) and the performance company at The Place in Duke's Road in 1969, LCDT was born and began to build its reputation as an internationally celebrated contemporary dance company.
Dance United is an award winning UK charity that unites high quality contemporary dance with social concern. At the heart of the organization's ambition is an unshakeable belief that every life should have meaning and purpose. Founded in 2000, Dance United has gained an international reputation for delivering intensive interventions based on professional contemporary dance training that can radically change the lives of people for the better and particularly those who are marginalized and affected by poverty, social inequality, crime and lack of opportunity. Dance United
is located near King's Cross and supports frontline programs in London, Yorkshire and Wessex. More recently, Dance United has come to be known for its large-scale productions and films such as DESTINO: A Contemporary Dance Story.
The Londoners certainly have their dancing shoes on.
Sable not only has great dance moves but exceptional wrestling moves as well. She is a master choreographer on the submission wrestling mats. When you watch Sable's matches, she is a true technician. We've reviewed a very tough match against a well-known and widely respected competitor named Shelby, along with competitions against Zena, Blaze, Thunder, and a decimation of a tough opponent named Angel. Her exhaustive match against an American star named Veve was a lesson in self-control and patience.
The name Sable has several origins but one that speaks to her beauty is that of the highly sought after species that proudly showcases its breath taking fur. The film Gorky Park which was one of the great actor Lee Marvin's most exciting, taunt and gritty thrillers that focused on man's insatiable desire for the priceless furs.
Wikipedia shares, The sable (Martes zibellina) is a species of marten which inhabits forest environments, primarily in Russia from the Ural Mountains throughout Siberia, eastern Kazakhstan, northern Mongolia, China, North and South Korea and Hokkaidō in Japan. Its range in the wild originally extended through European Russia to Poland and Scandinavia. It has historically been harvested for its highly valued fur, which remains a luxury good to this day. While hunting of wild animals is still common in Russia, most fur in the market is now commercially farmed.
The name sable appears to be of Slavic origin and to have entered most Western European languages via the early medieval fur trade. Thus the Russian соболь (sobol) and Polish soból became the German Zobel, Dutch Sabel; the French zibeline, Spanish cibelina, cebellina, Finnish soopeli, Portuguese zibelina and Mediaeval Latin zibellina derive from the Italian form (zibellino). The English and Medieval Latin word sabellum comes from the Old French sable or saible.
It's good to know your history.
The Sable from LWS is about the future.
She seems to epitomize what we who love women's submission wrestling would like to see in the industry in terms of erotic balance, personal standards and behavior that can be admired and marketed to the women's collegiate freestyle wrestling world and the corporations who might begin to sponsor our great sport. She provides a winning product filled with exceptional performances.
When you get a chance you might want to research and purchase some of Sable's matches as we did. If the "it" factor is what you are looking for, Sable's wrestling door is the right place to knock.
~ ~ ~
Sources: wrestlingadventures.blogspot.com, www.doommaidens.com, Wikipedia.com, thelondonballetcompany.com, www.theplace.org.uk, www.contemporary-dance.org, eastlondondance.org, London Wrestling Studio, Photos thanks to Wikimedia Commons, Brainyquote.com