Rain – Relentless Wrestler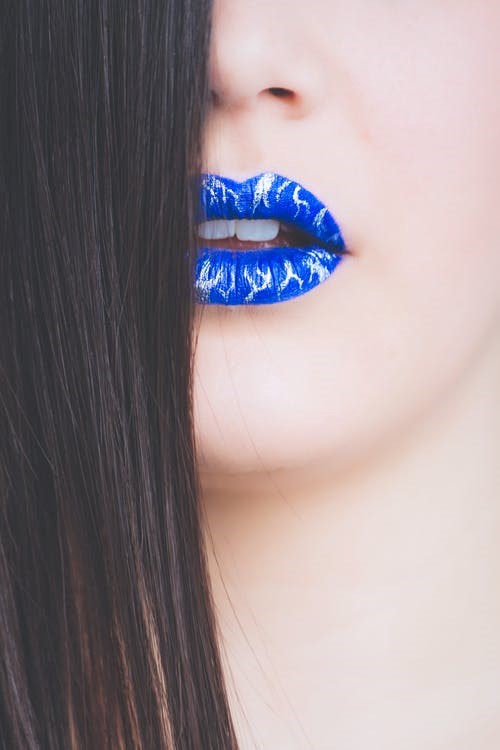 [intro] Like an expected summer rain, the female submission wrestler Rain has no quit in her. [/intro]
The deep sadness felt as you stand by a window quietly watching a relentless summer rain cascade down over an endless green field or ashen grey cold massive city skyline is something you never forget. Was it the end of an important age related era never to be repeated, the loss of a loved one or simply and painfully the loss of love itself ever so piercing and final?
Rain is a relentless competitor who doesn't have the word quit in her wrestling vocabulary.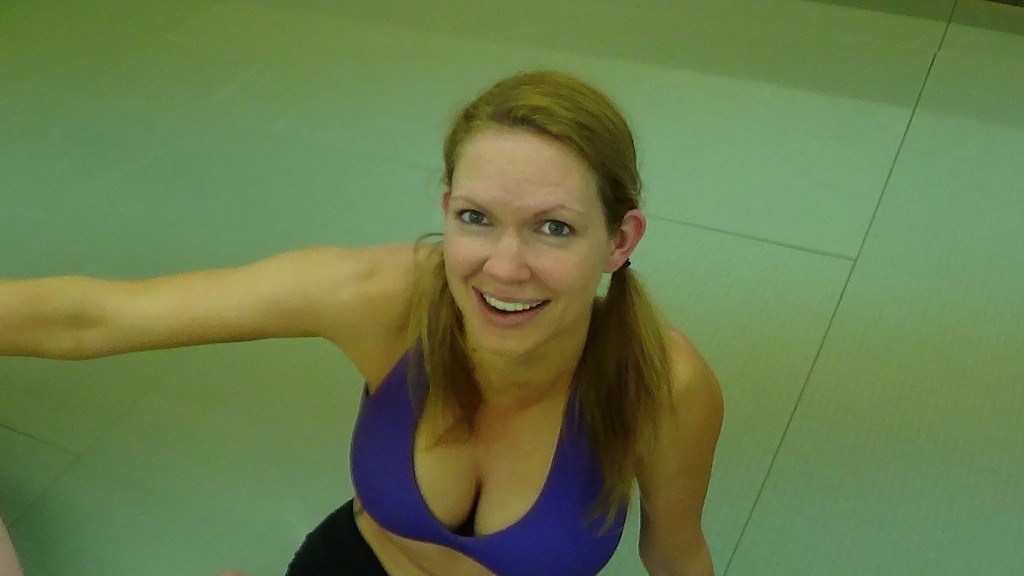 The legendary Head Football Coach of the Green Bay Packers glory days was quoted as saying fatigue makes cowards of us all. Coach Lombardi was seldom wrong.
Female submission wrestlers like other athletes have tendencies, strengths and weaknesses which often manifest themselves in real competition. Some very experienced wrestlers will often wilt when they face a gritty, determined personality even if the competitor is relatively new. Others are great front runners but consistently lose to competitors who are favored, mentally defeated almost right from the opening hold. There are virtually no upsets on their submission wrestling resume.
When this writer first met the competitor Rain with sultry good looks and auburn blonde hair, she had a thinner frame and I wondered how good she would be. I would soon find out.
[pullquoteright] Rain is grace; rain is the sky descending to the earth; without rain, there would be no life.
…………John Updike[/pullquoteright]
I saw her wrestle in the San Francisco east bay area, going up against the unofficial San Jose champion Isamar and the results were predictable but Rain's performance clearly very respectable. The next day I agreed to help a private Canadian video company with some camera work and attended her match in San Jose.
The competitor she would face is a Fitness Trainer named Draga. At her LinkedIn page, Draga describes her fitness philosophy. "I have worked in the Fitness Industry On and off for over 12 years. I have worked with a wide range of Clientele, some with Chronic Illness and Injuries others dealing with weight issues and some who just want to get fit. In this time I have been privileged to work with the San Jose Police and Fire Departments assisting in their Wellness Programs as well as Fitness Testing. My goals as of now are to grow my New Company "Team G" and create a Fitness/Wellness based company that not only assists people in Living Healthier more well balanced lives but also helps them to Discover the Inner Strength they poses as well."
Draga would be a thinking woman's fighter and later in the day that proved to be true as she completely and politely decimated a beautiful East Bay competitor, dominating her from start to finish.
To put it mildly, though inexperienced, Draga was a mountain to climb weighing in a 165 lbs., standing 6ft tall, nicely muscled and in great fitness shape. As the expression goes, I thought Rain was going to get it and get it good but not to be. It was a back and forth battle and the key for the auburn haired blonde was her relentlessness. She wouldn't give up, she would not tire out and she would not stop. It was a great competitive match.
For the nuts and bolts on this hard working competitor she is listed at her modeling site as 5ft, 9 inches and 125 lbs. Like many San Francisco models she has a wide variety of interests and says that well herself. "I am currently living in San Francisco, but travel out of state on a regular basis for the right gigs. I have experience in both print and film, and am passionate about what I do. I have a fairly extensive portfolio at this point, and unless I feel very strongly about your work, I am not really looking for TFP work. Paying gigs will always take highest priority for me. I am tattooed. I have a fairly
large morning glory vine running up my right leg and I recognize that not all photographers want to work with tattooed models."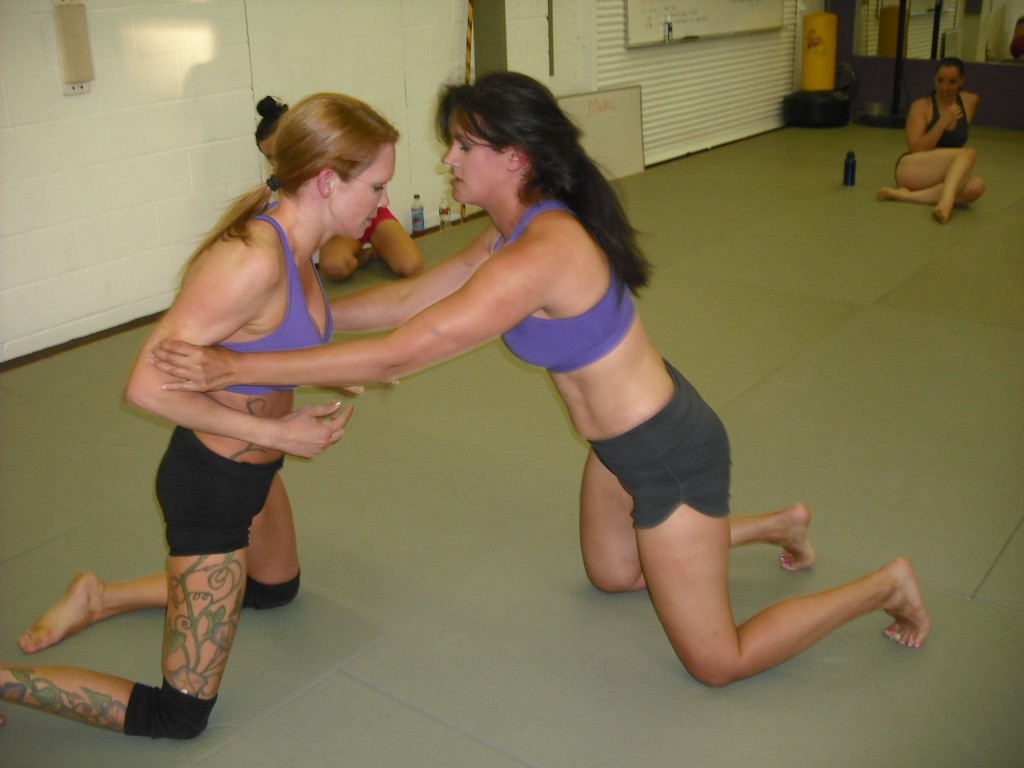 That was very well said. That raises a question?
Why the tattoos?
The human body is beautiful enough so why add something you may regret later? That day in San Jose, Rain and I spoke privately about many things especially regarding relationships as she is a sex education teacher. This is what I love about covering women's submission wrestling. The competitors are very down to earth and feed off of your honesty and sincerity. I have had some memorable private conversations. Unfortunately that day I wasn't thinking about tattoos. So, let's go to some respected sources for possible answers.
A study by the Journal of the American Academy of Dermatology provides perhaps the most in-depth look at tattoos since their popularity exploded in the early 1990s reports nbc.com in a 2006 article. The study finds that 36 percent of Americans age 18 to 29 have at least one tattoo.
The question persists as to why?
Given their youth, that suggests the percentage of people with body art will continue to grow, said study co-author Dr. Anne Laumann, a Northwestern University dermatologist. Dr. Laumann and others believe it allows people to broadcast to the world what they are all about. Others call it sign of rebellion or a rite of passage. The survey found nearly three-fourths of the pierced and nearly two-thirds of the tattooed made the leap before 24.
The survey also found that what your mother may have told you about who has tattoos is true: People who drink, do drugs, have been jailed or forgo religion are more likely to be tattooed.
As we move forward to 2013, the nationalpost.com informs once a tribal rite of passage, a signifier of dangerous associations, or a mark of freakish deviance, the tattoo is now commercialized, ironic, often tacky or maudlin, rarely edgy, and widely available at low cost, all of which bodes ill for the future of ink.
[pullquoteleft] Tattoos are like stories – they're symbolic of the important moments in your life. Sitting down, talking about where you got each tattoo and what it symbolizes, is really beautiful.
…………..Pamela Anderson
[/pullquoteleft]
When Deborah Davidson, a sociologist at York University, announced her catalogue of memorial tattoos, she was swamped with dozens of emailed photographs from people she describes as conservative, discreet, and not the sort of people she would expect to be inked, but who use their tattoos to start conversations about grief.
In the West, a burst of popularity in the 1960s, with the mainstreaming of biker and hippie culture, meant that by the 1990s, the leading tattooed demographic was the suburban female. Tattoos had become, like sports cars or leather pants, something to signify lost youth amid the doldrums of mainstream adult life.
I suppose the reasons can vary from rebellion to expression to feeling that it's cool. Some feel that it enhances their looks. No problem. Just a non-tattooed person trying to understand.
Let me analyze Rain for a second. She has a great sense of humor and is a real ham, without the fat. Her positive spirit is infectious and she really loves attention. So that's it. She wants the attention. See how easy that was?
One day I will ask her.
Something I fully understand is that we hope to work with Rain again. We were fortunate to watch her compete at an event produced by a private women's submission wrestling company we are in agreement to cooperate with so another fciwomenswrestling.com article on Rain is coming down the road.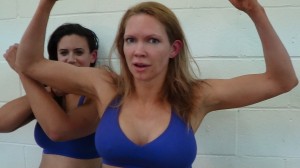 If you haven't seen her wrestle yet, you are in for a treat. Besides having great tattoos, she never quits, never says die and like an unexpected summer rain; she can be relentless.
Sources: brainyquote.com, www.linkedin.com, nbcnews.com, nationalpost.com, fciwomenswrestling.com, Ms. Rain's photos copyrights fciwomenswrestling.com and Female Competition International, other photos thanks to Wikimedia Commons.