Qantas is Female Friendly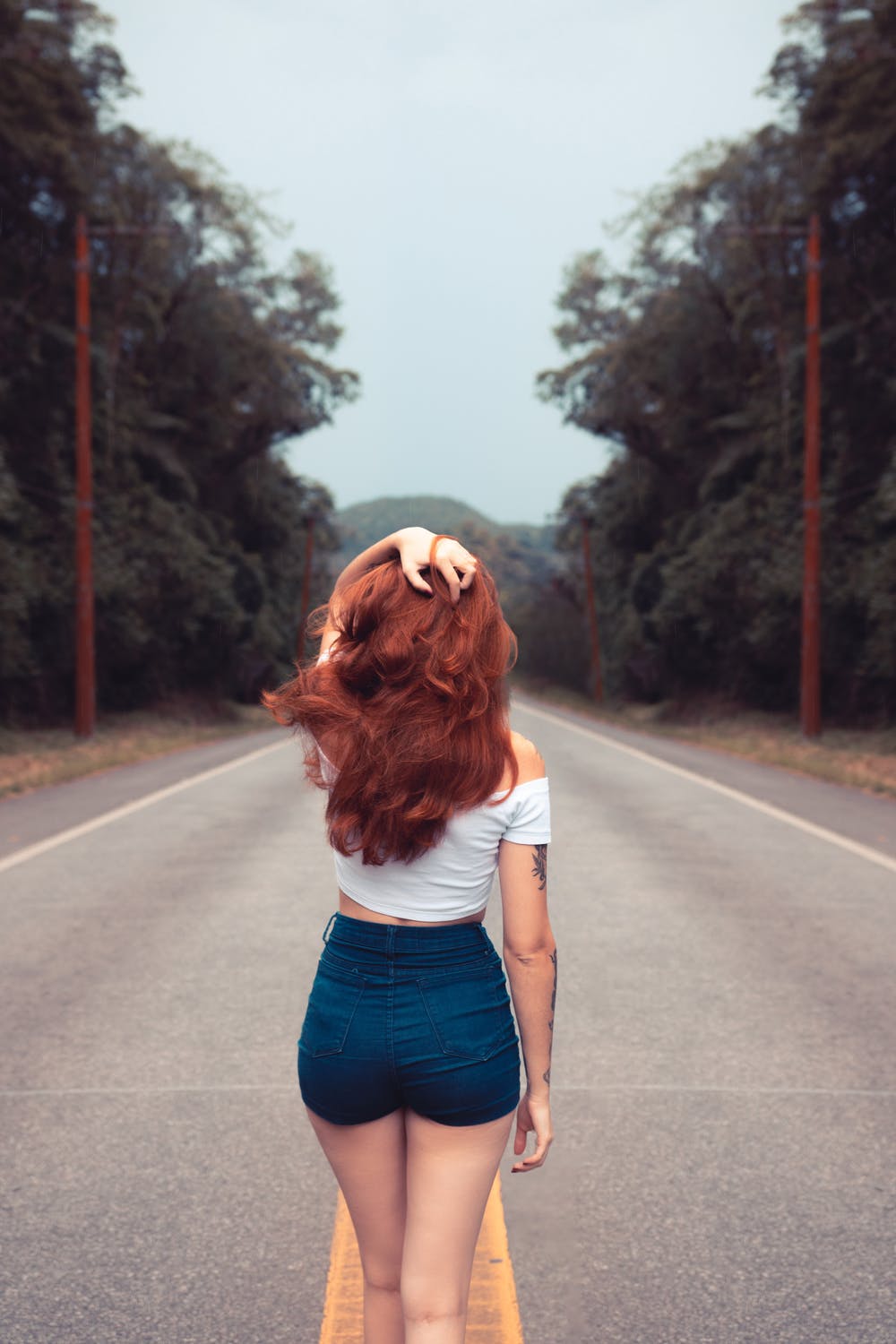 WHEN IT COMES TO SUPPORTING WOMEN'S CAUSES, QANTAS SOARS.
It was one of the greatest promotional advertisements of all time. We are going to test your memory and (cough), your age. In an early television campaign, starting in 1967 and running for several decades, aimed at American audiences; the ad stated that too many tourists were coming to Australia and concluded "I hate Qantas". The spokesperson was:
1. A talking Kangaroo.
2. Crocodile Dundee when he was a boy.
3. A talking Koala Bear.
4. Captain Kangaroo, the famous children's morning show host.
5. Crocky the talking crocodile with boxing gloves.
6. None of the above.
Drum roll please. The answer is………..
The Koala Bear ads have been ranked among the greatest commercials of all time.
In an effort to express appreciation to Qantas for their long term positive approach in the treatment of women it's hard to know where the praise should begin. One thing is for certain; it would be fantastic if all airlines took notice, applied and imitated this comfortable, reliable Australian airline carrier.
As of this writing, Wikipedia conveys Qantas (Qantas Airways Limited) is the flag carrier of Australia. The name was originally "QANTAS", an acronym for "Queensland and Northern Territory Aerial Services".
Nicknamed "The Flying Kangaroo", Qantas is Australia's largest airline, the oldest continuously operated airline in the world and the second oldest in the world overall. The airline is based in the Qantas Centre in the suburb of Mascot in the City of Botany Bay in Sydney, New South Wales, with its main hub at Sydney Airport.
Qantas carries a 65% share of the Australian domestic market and carries 18.7% of all passengers travelling in and out of Australia.
The website cimaglobal.com reports, Qantas Airlines operates more than 4,700 flights each week to 72 destinations in Australia and around the world. The Jetstar brands operate around 1,900 flights each week to 50 destinations in Australia, New Zealand, Asia and the United States.
The Qantas Group employs around 35,000 people who undertake more than 250 unique roles, speak approximately 55 different languages, and represent 92 nationalities. Women comprise 42% of the total workforce, with 22% of women in senior roles across the business (figures taken from Qantas' 2009 annual report).
In terms of social responsibility, Qantas has been creative and progressive in promoting the awareness of the plight of women less fortunate around the world.
From the website Qantas.com, founded in the Queensland outback in 1920, Qantas has grown to be Australia's largest domestic and international airline. Registered originally as the Queensland and Northern Territory Aerial Services Limited (QANTAS), Qantas is widely regarded as the world's leading long distance airline and one of the strongest brands in Australia.
"We have built a reputation for excellence in safety, operational reliability, engineering and maintenance, and customer service."
[pullquoteleft] "Water is an astonishingly complex and subtle force in an economy. It is the single constraint on the expansion of every city, and bankers and corporate executives have cited it as the only natural limit to economic growth."
……… Margaret Catley-Carlson, Vice-Chair, World Economic Forum[/pullquoteleft]
The organization Walkinhershoes.org reports Qantas and CARE Australia share a long and rewarding history, with a partnership spanning almost 25 years. As the official airline sponsor, Qantas is excited to become a Founding Sponsor of CARE's 2013 Walk In Her Shoes challenge.
During the week of 18 to 24 March 2013, Qantas was proud to encourage its staff, customers and all Australians to participate in the Walk In Her Shoes challenge by walking 10,000 steps every day for one week.
Walk In Her Shoes brings to light the burden carried by millions of women and girls in developing countries, who walk great distances each day to find water, food and other basic needs.
Additionally, the challenge raises much needed funds for CARE projects that reduce this burden, helping women, girls and their communities to overcome poverty.
Qantas launched the 2013 challenge during an event to celebrate International Women's Day on March 8th.
The partnership will deliver exciting new initiatives such as promotion directly to Qantas' Frequent Flyer members, advertising on the In Flight Entertainment program, articles in Qantas The Australian Way in-flight magazine, promotion on the Qantas website and social media channels.
The Qantas spirit of giving includes a strong corporate sponsorship program, as well as employees who represent the Australian spirit at its finest.
Regarding the disturbing global water crisis, Cnn.com informs us nearly a billion people worldwide have limited access to clean water, the State Department says, and the crisis disproportionately affects women and girls.
"On average, women in developing countries walk 6 kilometers a day to collect water" because there is not enough of it nearby, Undersecretary of State for Democracy and Global Affairs Maria Otero told CNN.
The chore keeps girls out of school and women from more productive economic activities.
Rachel Schneller, a foreign service officer who lived for two years in Mali in the mid-1990s as a Peace Corps volunteer, said she joined the walk to raise awareness about the problem. She lived in a village in a nut hut in Mali, with a grass roof, no running water and no electricity. She said she carried her water in a jerry can.
"When you need that water to do everything from washing your body, brushing your teeth, cooking your meals, washing your clothes, water for bathing … you count every single drop, Schneller said. "You realize how important water is, especially if you're the one that has to go collect it and bring it back– every single drop."
Secretary of State Hillary Clinton has elevated water to one of her key issues, providing $770 million through USAID in 2009 toward increasing access to water and sanitation, particularly for people living in developing countries.
In a category that truly demonstrates an organization's commitment to a progressive initiative is the area of employment and promotion.
The website Cimaglobal.com quotes Qantas recognizes the importance of long term investment in women and increasing the representation of women across the organization in leadership and non-traditional roles (such as pilots, engineers and apprentices).
The Qantas Group has a number of talent and professional development programs including the senior executive program, the Harvard leadership program and the emerging leaders program. The group is committed to continuously increasing the representation of women in these programs.
In addition, and more importantly, Qantas has invested in female-specific programs designed to build leadership skills and to develop talented women within the business. These include:
1. Women @ Qantas, a program designed to attract, develop and retain senior and emerging female leaders. Participants are provided with an internal or external mentor in their first year, and become mentors themselves in the second year. Qantas provides a series of senior guest speakers who discuss a range of industry and company specific topics.
2. Women on boards (WOB), an external social enterprise aimed at increasing gender diversity on boards and connecting boards with aspiring female directors through professional development workshops (including developing a board CV) and posting board vacancies on their website. In 2008, the Qantas Group developed a partnership with WOB, which allows free membership for any female within the group, support to attend workshops and networking events.
The business case for supporting women is well established: rather than simply being the right thing to do, it benefits the business in being able to access the widest pool of talent and to engage, develop and retain talent. It is also improves organizational decision making and understanding of diverse customer perspectives (in a service business, a company's demographics should mirror that of its customer base to ensure its products and services meet customer needs).
The Qantas Group regularly evaluates the effectiveness of its programs and continuously identifies new opportunities to engage and develop women.
The website of Chief Executive Women (CEW) of Australia shares their relationship with Qantas.
Chief Executive Women is the pre-eminent organization representing Australia's most senior women leaders from the corporate, public service, academic and not-for-profit sectors.
Founded in 1985, CEW has over 270 members whose shared vision is "women leaders enabling women leaders".
With values of collegiality, respect and vision influencing all that CEW undertakes, it offers innovative and substantive programs aimed at supporting and nurturing women's participation and future leadership. These include scholarships and the highly regarded "Leaders Program" which are offered to emerging female executives throughout Australia. CEW strives to educate and influence all levels of Australian business and government on the importance of gender balance through a range of initiatives including CEO Conversations, an online Gender Diversity Kit and advocacy and research on topics relevant to and informing the gender debate.
Qantas is the Official Airline and Major Prize Sponsor of CEW Annual Dinner, providing support for the development of education programs for women.
Thankfully Qantas appears to be in improving financial health. In an updated post on Thursday, August 29, 2013, in speaking to ABC.net, chief executive Alan Joyce relays, "As a group, we are in a strong position. We have Australia's best airlines and best loyalty business."
~ ~ ~
Sources: Wikipedia, walkinhershoes.org.au/Qantas, Qantas.com, Cimaglobal.com, Cew.org, Walkamileinhershoes.org, Charitywater.org, Cnn.com, Photos courtesy Wikipedia Commons.