Poppy, Submission Wrestler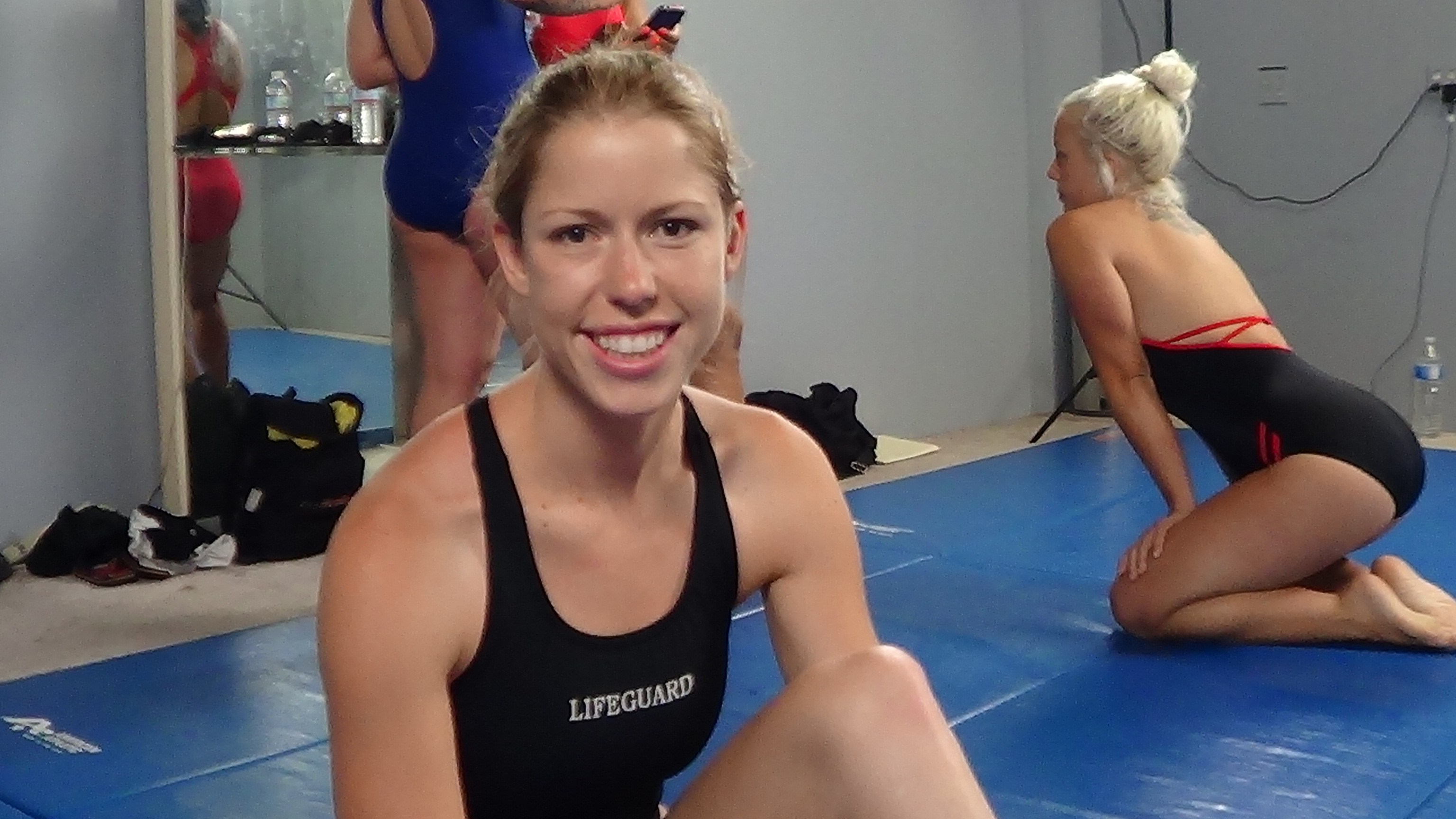 A GIRL NEXT DOOR TRIED WRESTLING AND DID WELL!
When you meet Poppy, she appears to be the epitome of good health. She's young, slender with a fresh face and shoulder length strawberry blonde hair along with typical California girl next door good looks. She's polite, thoughtful and conversational. She must be a parent's dream daughter.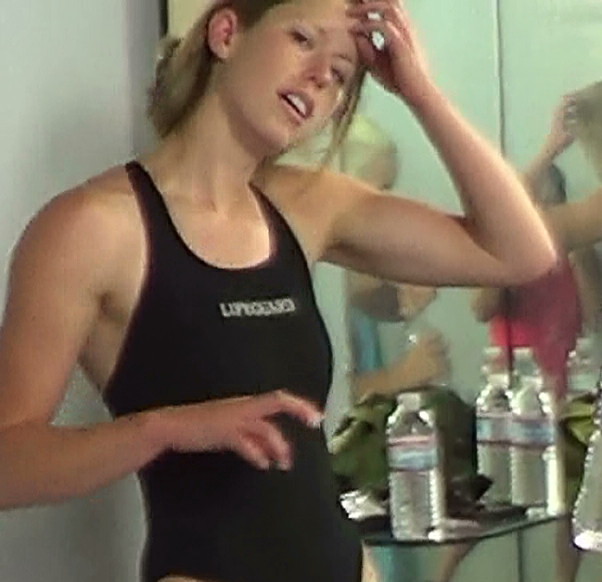 She is as beautiful as a flower in bloom.
The flowers of most poppy species are attractive and are widely cultivated as annual or perennial ornamental plants. In terms of symbolism poppies have long been used as a symbol of sleep, peace, and death: sleep because of the opium extracted from them, and death because of the common blood-red color of the red poppy in particular. This symbolism was evoked in the children's novel The Wonderful Wizard of Oz, in which a magical poppy field threatened to make the protagonists sleep forever.
A second interpretation of poppies in Classical mythology is that the bright scarlet color signifies a promise of resurrection after death.
Our competitor is very much alive and full of life. It shouldn't come as a surprise given where she grew up. She competed with us in San Jose so it's close by. To some it's the garlic capitol of the world. Can you guess?
It's the city of Gilroy, California.
Many experts describe garlic as the healthiest food grown and it's grown in abundance in Gilroy.
Wikipedia shares Gilroy is well known for its garlic crop and for the annual Gilroy Garlic Festival, featuring various garlicky foods, including garlic ice cream. Gilroy also produces mushrooms in considerable quantity. Gilroy's nickname is "Garlic Capital of the World," although Gilroy does not lead the world in garlic production. Boutique wine production is a large part of Gilroy's western portion, mostly consisting of older family estates around the Mount Madonna County Park mountain bases. Due to the moderating influence of the Pacific Ocean, Gilroy enjoys a warm, Mediterranean climate.
Here are some nearby wineries.
Wargin Wines, a family owned boutique winery in Santa Cruz California that pays special attention to Italian varietals in addition to our Petite Sirah, Zinfandel, and Chardonnay. The Fairy Wine Mother is our muse for our signature, award winning, Montepulciano based blend – "Big & Beautiful". We Wargins believe in the art of winemaking, the celebration of the life in the bottle and the pleasure of sharing the fruits of our labor. "May your glass never empty, your heart overflow and your bottle always be good" – Fairy Wine Mother.
Testarossa Winery, located in the historic Novitiate of Los Gatos, was founded by the husband and wife team of Rob and Diana Jensen. They started by producing 25 cases in their garage and today Testarossa produces over 15,000 cases annually. The wines have earned hundreds of 90-point-plus scores from all of the top publications.
Their site explains the name Testarossa (Italian for "red-hed") was a nickname given to Rob when he was a university student in Italy. Our reserve Pinot Noir, the Niclaire, is named after Rob and Diana's children, Nicholas and Claire. Our Diana's Chardonnay bears the name of cofounder and proprietor. The winemaker, Bill Brosseau, works in the vineyards with our growers to produce rich, flavorful and healthy grapes. Testarossa specializes in award winning Pinot Noirs and Chardonnays with other signature wines including Syrah, Meritage and a Rose.
The community is also known for its peaceful residential environment, its award-winning parks, golf course and recreation programs, and for its "urban forest," for which the City has won Tree City USA awards annually since 1979.
Indian curries are incomplete without garlic – a simple ingredient with packed health benefits. It is very strong and bitter but adds an unbelievable flavor to the cuisine. Any description of garlic is incomplete without mentioning its medicinal values. This miracle herb Garlic has been used
since time immemorial as a medicine to prevent or treat various diseases and conditions.
Let's briefly view some of the health benefits of garlic.
According to research by Healthindia.com, garlic is most well-known for its antibacterial and antiviral properties. They help control bacterial, viral, fungal, yeast and worm infections. Fresh garlic is thought to play a role in preventing food poisoning by killing bacteria like E. coli, Salmonella enteritis's, etc.
Garlic protects our heart against cardiovascular problems like heart attacks and atherosclerosis. This cardio-protective property can be attributed to various factors. With age, the arteries tend to lose their ability to stretch. Garlic may help reduce this and may also protect the heart from the damaging effects of free oxygen radicals. The sulphur-containing compounds of garlic also prevent our blood vessels from becoming blocked and slow the development of atherosclerosis (hardening of the arteries). The anti-clotting properties of ajoene help prevent clots from forming inside the blood vessels.
Garlic has the ability to moderately lower our blood triglycerides and total cholesterol and reduce arterial plaque formation. Garlic is also known to have anti-inflammatory property.
One of the nicest benefits of growing up in this comfortable, scenic bedroom community is its reasonable commuting distance to San Jose.
Poppy was invited by a friend to wrestle at a San Jose event and was admittedly a little nervous at first so a local martial arts expert provided her with some basic training and fortunately Poppy was a fast learner. What helped her cope with her nervousness?
A little buddy, her doggie.
When she brought the cute pet in, we asked if he was a barker and she reassured us he wasn't. As our associate found out when he tried to pet him, he was a little growler though.
After the match was over Poppy was asked how she felt? She sighed, "I need to catch my breath. I need to pace myself. If I wear myself out in the beginning, I'm not going to be able to do anything."
As our custom, once the match was over, a group of us went downtown for lunch. It was a warm calm fall like afternoon. Sweet and lazy. Women's wrestling is truly a social activity. We decided on Japanese food, relaxed in a booth with an extensive window view and had a nice time.
We always have a nice time in San Jose.
Another day in the life of dignified women's wrestling.
~ ~ ~
Source: http://www.localwineevents.com/resources, Healthindia.com, City of Gilroy.org, Wikipedia, photo, Wikimedia Commons, Poppy's photos copyright Female Competition International, Fciwomenswrestling.com