Philadelphia's Lady Pro Annie Social, Tells It Like It Is, Wrestles Like It Should Be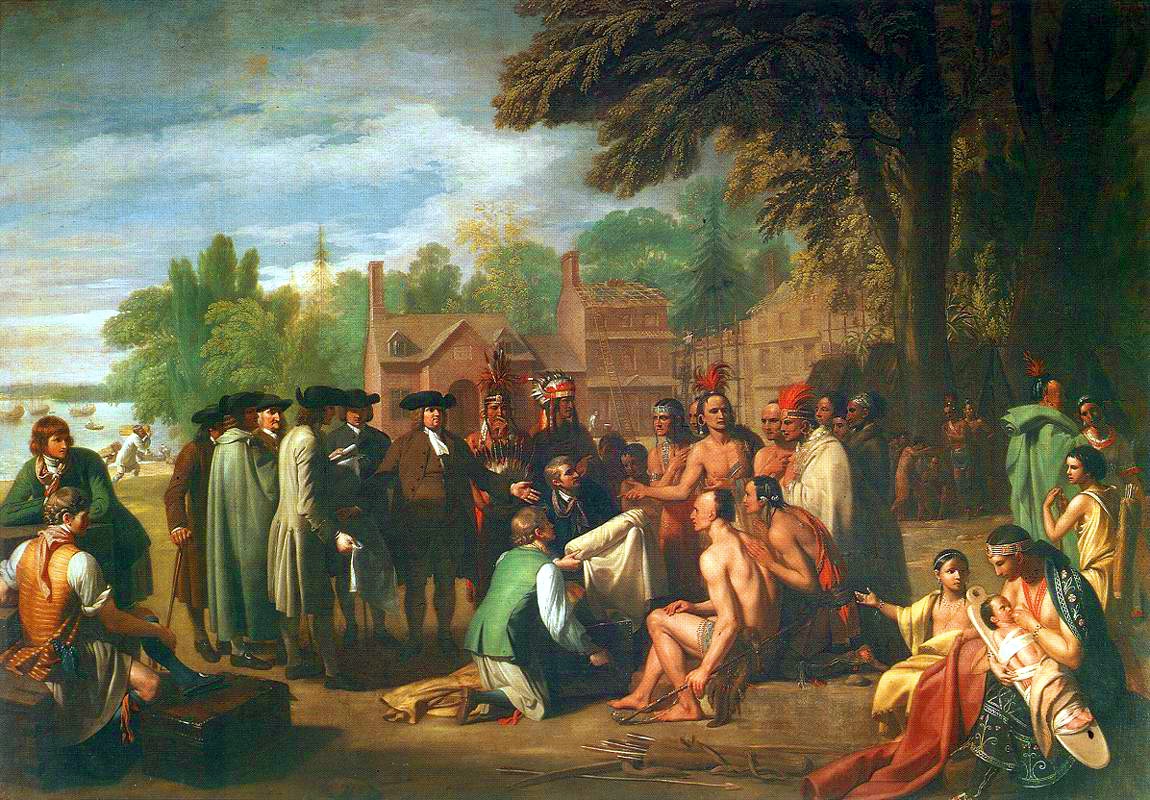 February 8, 2022,
No comparison in terms of abilities to an experienced corrupt attorney.
Virtually no knowledge of law, zero on stand experience and far inferior in terms of tactics, yet in front of the jury she still had the greatest weapon of all.
She was believable.
The Verdict is a 1982 American courtroom drama film starring Paul Newman, Charlotte Rampling, Jack Warden, James Mason, Milo O'Shea and Lindsay Crouse. The film, which was directed by Sidney Lumet, was adapted by David Mamet from the novel by Barry Reed. It is about a down-on-his-luck alcoholic lawyer who takes a medical malpractice case to improve his own situation, but discovers along the way that he is doing the right thing.
Ms. Crouse as Kaitlin Costello Price was the nurse who testified against the doctor in question and the defense's case devolved from a sure win to a complete disaster.
Being believable is very powerful.
Though they may not act properly upon it, the human mind can always tell the truth.
The journey woman Indie Wrestler Annie Social has myriads of strengths in the squared circle. She's sailor tough, acrobatic, ring savvy and loves to play the villain.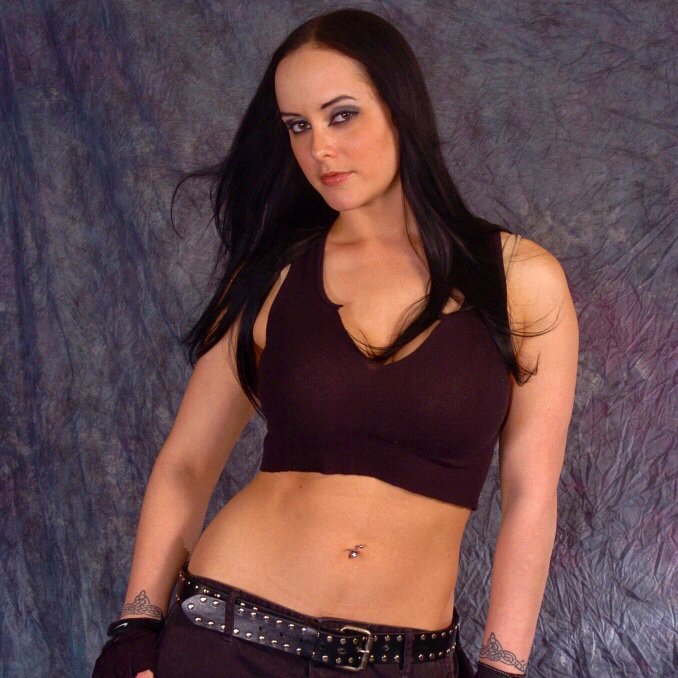 No girl loves a good rumble better than her.
No girl feeds off of the crowd's energy more than her.
One of her greatest assets that surpasses them all is that when you listen to her interviews, she is very believable and it makes her persona very captivating and intriguing.
You want to hear more.
The quality extends and expands the boundaries of attention and curiosity to her story.
In the ring she is a force of nature. She can and has mixed it up with the best of them.
She has delighted fans around the globe for years as her career began in 2003.
Her travels have taken her to destinations across the globe where fans love wrestling, like Japan, Spain, France, Italy and the Canary Islands; a Spanish archipelago off the coast of northwestern Africa, where there are rugged volcanic isles known for their black- and white-sandy beaches.
In her online interviews she has noted the difference between the European fans who just sit back and enjoy the matches, the Japanese audiences who tend to be very quiet and the Americans who tend to be extremely analytical and read a lot into things.
Intriguing info.
She also shares that she doesn't have a girly style and likes to wrestle the guys which helped build a certain toughness in her.
Most telling is when she is asked questions, unlike some wrestlers, she's not constantly selling her brand or portraying a character.
What you see is what you get.
Her answers tend to be brief and very direct, in one interview making it clear that most wrestlers need a fulltime job to pay the bills because in most cases the wrestling doesn't.
As fans we can help their financial cause.
Here is an announcement at prowrestlingtees.com, "Here at ProWrestlingTees.com we work directly with some of the greatest wrestlers in history. By allowing wrestlers to create their own stores it gives you, the fans, the opportunity to own t-shirts you have seen at shows, in pictures or may have never seen before. All stores, products and photos are owned by the wrestlers themselves. Profits go directly to the wrestlers to support what they do and what you love."
Sounds like a great idea.
To book Annie Social her email is: anniesocialx215@gmail.com
She is also an actress known for her work in Kingdom of Gladiators (2011), Cherubs: They Are with Us! and PWU Power Surge TV (2007).
Her accomplishments include being named as a 2 time WEW tag champion (once with Shane Hardcore, once with Sumie Sakai), a former ACPW Women's Champ and previous PWU Women's Champ to name a few.
We admire her candor and wrestling.
Many of her fans keep it simple and love her wrestling. At cagematch.net, one reviewer shares, "Annie is both consistent and exceptional as a ring performer. Up or down, win or lose she always sells the show. She has the looks and ability to keep pace with anyone in or out of the ring. A true joy to watch in action and as performers go, she can take punishment. A hallmark of mine."
That's high praise indeed.
Part of Annie's toughness too comes from being a Philly Girl.
Time to visit the grand village that raised our hard working star.
Philadelphia is the largest city in the Commonwealth of Pennsylvania and the sixth-most populous city in the United States, with an estimated population of 1,567,872 and more than 6 million in the seventh-largest metropolitan statistical area, as of 2016.
William Penn, an English Quaker, founded the city in 1682 to serve as capital of the Pennsylvania Colony.
Philadelphia played an instrumental role in the American Revolution as a meeting place for the Founding Fathers of the United States, who signed the Declaration of Independence in 1776 at the Second Continental Congress, and the Constitution at the Philadelphia Convention of 1787.
Philadelphia was one of the nation's capitals during the revolution, and served as temporary U.S. capital while Washington, D.C., was under construction.
That was valuable history and now for some fun.
The global globe trotters at Lonely Planet educate and invite us to visit. They entice, "Philadelphia, or 'Philly' as it's affectionately known, has all of the glamor of New York City and Washington, DC, while still retaining small-town charm. Because the city's oldest buildings are so well-preserved, America's early history and role in building democracy are sometimes more accessible here than in the capital. Moreover, it's a beautiful place that is easy and rewarding to explore, its streets dotted with gracious squares and linked by cobbled alleys.
From the start of the Revolutionary War until 1790 (when Washington, DC, was founded), Philadelphia was the new nation's capital."
That was the exploration and now we are ready to eat. Aren't you.
What is Philly famous for? We know you already know.
We turn our ear to a group of locals at visitphilly.com who smile, "Here in Philly, cheesesteaks are a civic icon, a tourist draw and a cultural obsession. Often imitated around the world, the cheesesteak is rarely duplicated successfully outside of Philadelphia.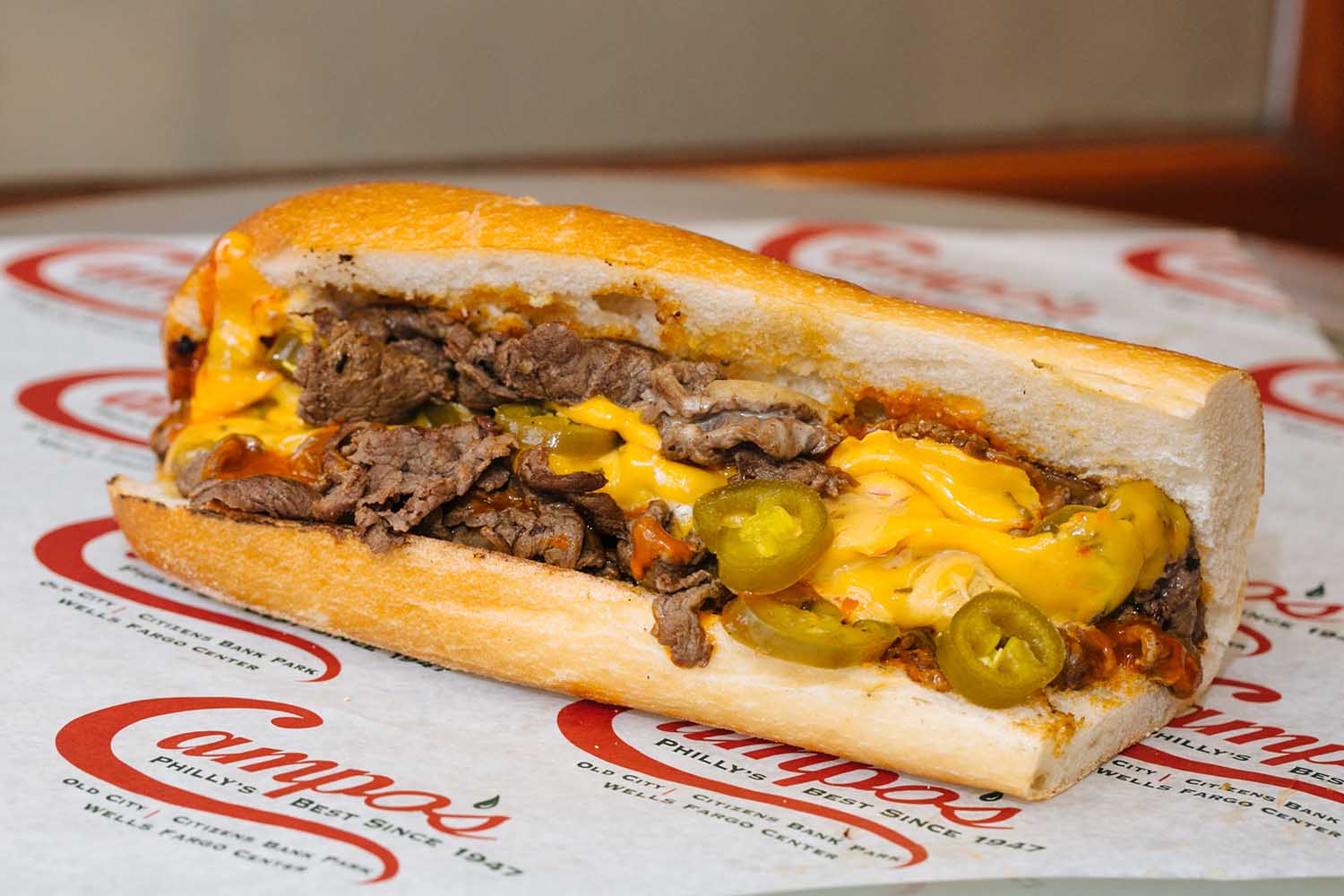 A cheesesteak is a long, crusty roll filled with thinly sliced sautéed ribeye beef and melted cheese. Generally, the cheese of choice is Cheez Whiz, but American and provolone are also common choices. The art of cheesesteak preparation lies in the balance of flavors, textures and what is often referred to as the "drip" factor. Other toppings may include fried onions, sautéed mushrooms, ketchup and hot or sweet peppers.
Some sandwich shops also offer a cheesesteak hoagie, a hybrid version that combines the cheesesteak with cold hoagie dressings like lettuce, tomato and mayonnaise.
Cheesesteaks are fast, portable and readily available at steak shops, delis, food trucks, pizzerias and even some high-end restaurants throughout the region."
That sounds yummy.
Stake her out. Annie Social's wrestling is delicious.
She wrestles like it should be done and she in simple words always tells it like it is.
We promise not to read too much into that. We'll keep it simple too.
Annie just keeps entertaining us in the forceful and sometimes angst filled way that she can.
We understand why.
Its Annie Social's…….social responsibility.
~ ~ ~
OPENING PHOTO fciwomenswrestling.com femcompetititor.com grapplingstars.com, Benjamin-West-Pennsylvania-Academy-of-Fine-Arts-Philadelphia-Wikipedia photo credit

https://en.wikipedia.org/wiki/Philadelphia 
https://en.wikipedia.org/wiki/The_Verdict
https://www.youtube.com/watch?v=R0hjKX5LRg4
https://www.youtube.com/watch?v=EjbwpAufjMs
http://www.clickwrestle.com/annie-social
https://www.facebook.com/AnnieSocial215/
https://www.cagematch.net/?id=2&nr=2827&name=Annie+Social
http://www.onlineworldofwrestling.com/bios/a/annie-social/
https://www.prowrestlingtees.com/wrestler-t-shirts/annie-social.html
http://www.wrestlingdata.com/index.php?befehl=bios&wrestler=7403
http://www.imdb.com/name/nm2667021/bio
https://upclosed.com/people/annie-social/
https://en.wikipedia.org/wiki/Women%27s_Extreme_Wrestling
http://www.visitphilly.com/articles/philadelphia/top-10-spots-for-authentic-philly-cheesesteaks/
https://www.lonelyplanet.com/usa/pennsylvania/philadelphia