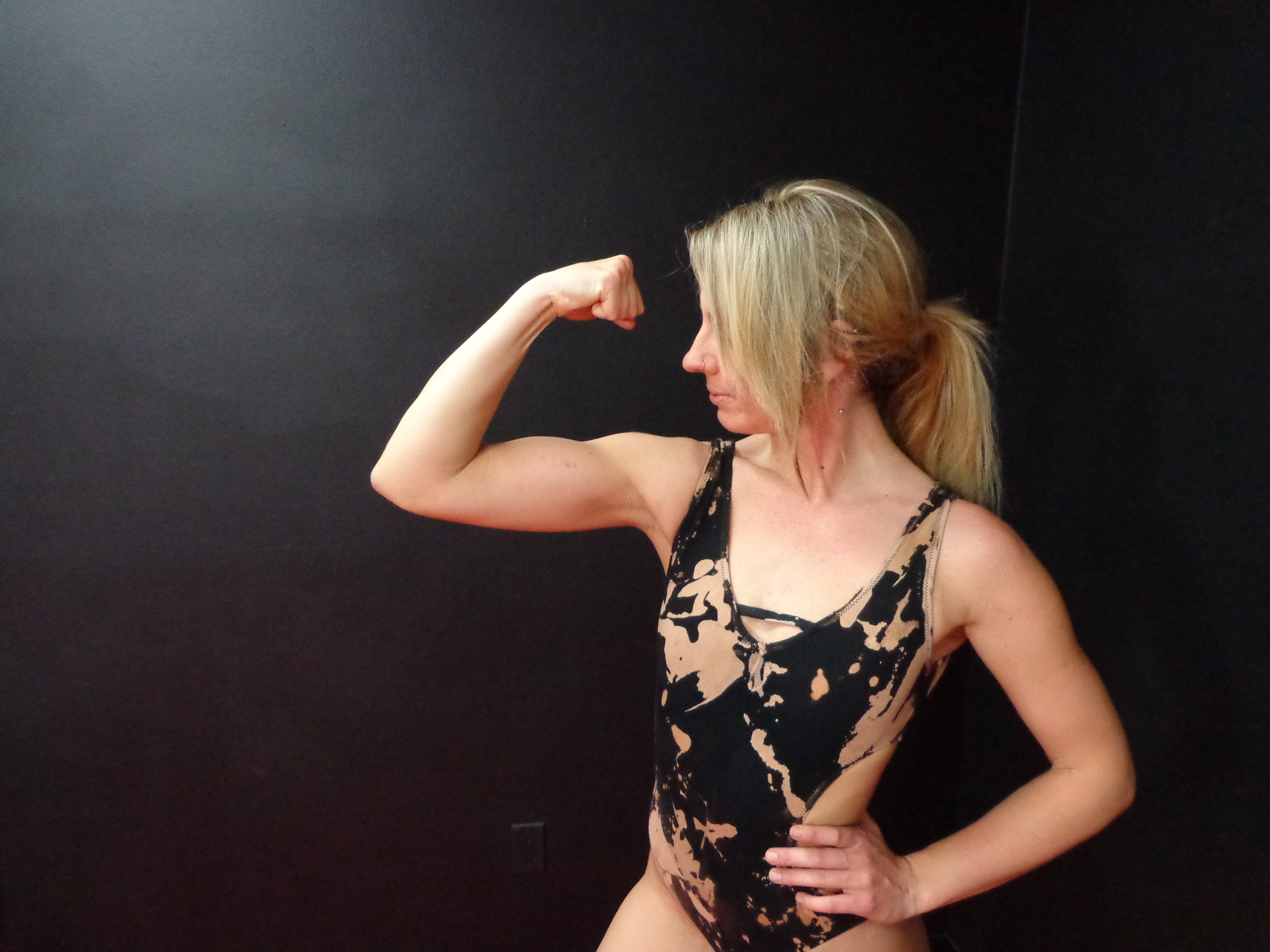 Having our expectations met is a wonderful thing. Having them surpassed is an exceptional thing; sometimes life altering.
When you meet the female submission wrestler Pharra from the Las Vegas area, at first glance you might never designate her as a serious ladies grappler. A Soccer Mom; yes. An effective and responsible housewife; yes. The teacher of your grade school children; absolutely.
But a female grappler?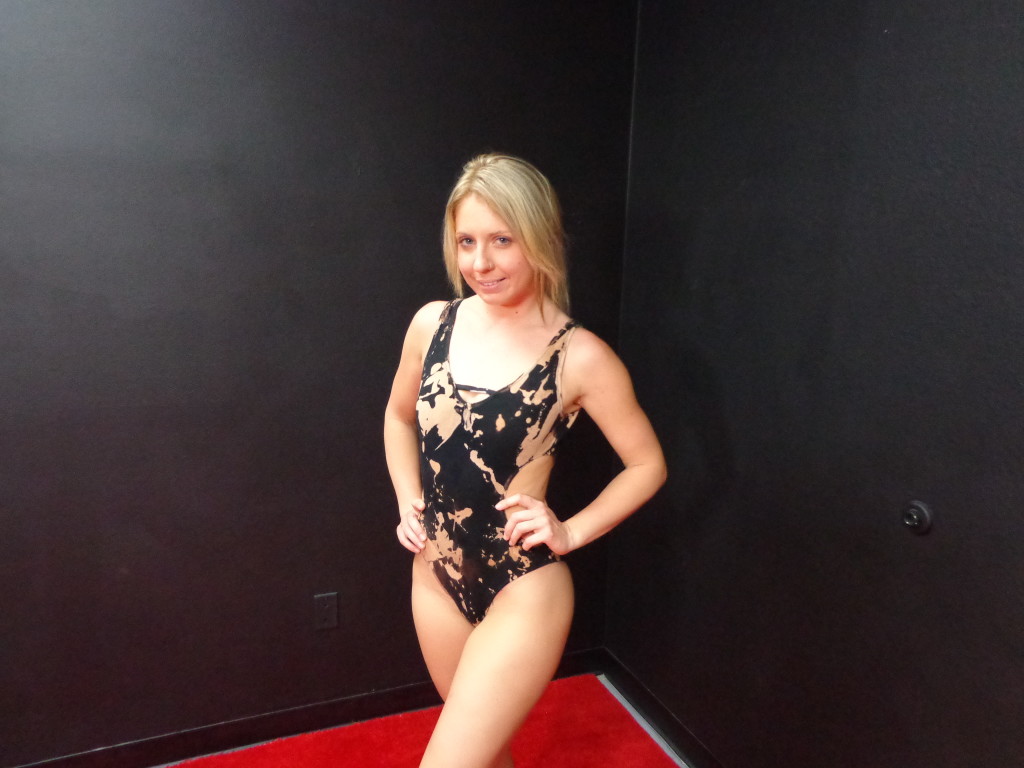 Once you wrap you mind around the fact that this gorgeous strawberry blonde athlete is indeed a Fem Competitor, what would your expectations be in terms of her abilities to exact victories on the mats.
Pharra has the ability to light up a room and enable you to feel like you are the only one a room of a thousand people. In terms of her expectations on the mats, she smiles, "I feed off of the other wrestler's energy." Stated another way, as the match progresses, she becomes more energetic and formidable.
Mr. Sam Walton, a great man and the founder of the Walmart global retail empire was quoted as saying, "High expectations are the key to everything."
As of this August 2015 writing, Pharra has at least five solid wrestling matches under her belt and with each contest she seems to improve. Once when injured after a wrestler lifted her off the ground and slammed her down, she lay there and analyzed "Her head and neck hit at a 40 degree angle and pain shot through her spine but I got up and went at it again."
Wow. Impressive.
Fciwomenswrestling loves everything about Pharra as a wrestler and our cooperative friends at Magazine clearly were impressed as well doing a Sunday Showcase on her talents.
Never one to complain or feel sorry for herself, even after her injuries Pharra sighed, "I'm exhausted. I'm going to sleep good tonight."
Meeting this beautiful woman ignites elegant fantasies that create expectations that are hard to exceed. We find ourselves in this position often as we interview beautiful female wrestlers.
If you were to dine with Pharra in her current area of battle, Las Vegas, where would you go that could exceed any expectations?
We can help.
How about Joel Robuchon's upscale restaurant found at the MGM Grand Hotel. No matter what your expectations are, we feel certain they will be surpassed.
Please enter with us and have a seat.
Our nicely attired waiter at mgmgrand.com whispers, "Winner of Michelin's Three Star, Forbes Five-Star, AAA Five Diamond, and Wine Spectator's Grand Award, Joël Robuchon has redefined Las Vegas fine dining. Joël Robuchon was named France's Chef of the Century by the esteemed Gault Millau restaurant guide. Coming out of retirement to open his first restaurant in the United States, Joël Robuchon caters to a sophisticated palate that features a menu of his finer specialties."
Just sitting here, I'm certainly impressed especially as I imagine Pharra elegantly dressed and sitting across from me (for a professional interview).
A writer from fritosandfoiegras.com walks over to our table, announces herself and smiles, "This is where the magic starts. A cart filled with at least 17 types of bread is rolled to you, and your server describes each one, like some glorious, hunger-inducing monologue. Baguette, country bread, milk bread. Basil brioche, bacon bread, Gruyère bread. Hard bread, soft bread, miniature bread, gargantuan bread. Each different, each baked in house daily. You are encouraged to sample many breads throughout the course of the meal, though only your first selection will be warmed.
The best salmon I can remember eating, including at top-notch sushi restaurants. It is so mild, so soft but not mushy, with a thin, caramalized crust. It must be cooked incredibly gently, because it has a moist but still cooked interior, where the fat has melted away and self-basted the fish. The mango tagliatelle is just as outstanding – thin ribbons of fruit that resemble al dente pasta in texture, but with a bright, tart flavor."
Oh no. I can't take it. Pharra? Are you ready to order?
Good thing that FCI is paying for this exquisite experience.
We did our home work ahead of time to bring plenty of cash or have room on the credit card. The dazzling information source thepricehike.com explains, "Joel Robuchon's tasting menu for two at the MGM Grand in Las Vegas will almost certainly cost more than $1,100 after wine, tax and tip. This is due to a $30 price hike, which I confirmed after a receptionist at the restaurant kept me on hold for about ten minutes.
So it goes that Robuchon, America's second-most expensive eatery after New York's Masa, has raised the price of its 16-course degustation menu to $425 per person, an 8% hike from the previous price of $395 per person, or a 10% hike from the $385 menu earlier in 2011. That brings the REAL COST of dining at Robuchon (including 8.1% tax and 20% tip) to $544 for one, or $1,089 for two.
Wine pairings are available at $295, $595 and $995 per person."
Oh well. It's only money and you can't take it with you. Right?
Every time that we watch Pharra wrestle, we are impressed. Her energy seems to increase as the match evolves.
As Pharra continues to evolve as a female submission wrestler, we are confident that not only will she meet our expectations, but will be consistent in exceeding them.
~ ~ ~
Femcompetitor.com subscribes to fciwomenswrestling.com news source, no affiliation.
Sources: brainyquote.com, Wikipedia, fciwomenswrestling.com, fciwomenswrestling2.com, FCI Elite Competitor, femcompetitor.com, photos thank you Wikimedia Commons.
http://www.mgmgrand.com/restaurants/joel-robuchon-french-restaurant.aspx
http://thepricehike.com/post/13970687391/joel-robuchon-is-almost-americas-priciest
http://fritosandfoiegras.com/2012/07/joel-robuchon-at-the-mansion-a-16-course-dream-come-true.html