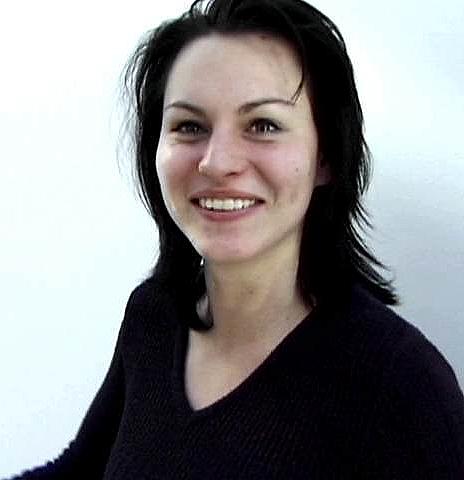 Petra of DWW fame has a body of work that is quickly becoming folklore.
The beauty of fantasy and folklore is that they are often better than reality.
Creating exceptional and imaginative work, Juliet Marillier the well-received New Zealand writer of fantasy novels was quoted as saying, "I've loved fairytales, folklore and mythology since I was a small child, and I think it was inevitable that they would influence my style and my development of stories."
The DWW female warriors who rose to great heights in the fully competitive female submission wrestling world during the 1990s are quickly become legends in their own time. One of the most popular and formidable is the Amazon Princess named Petra.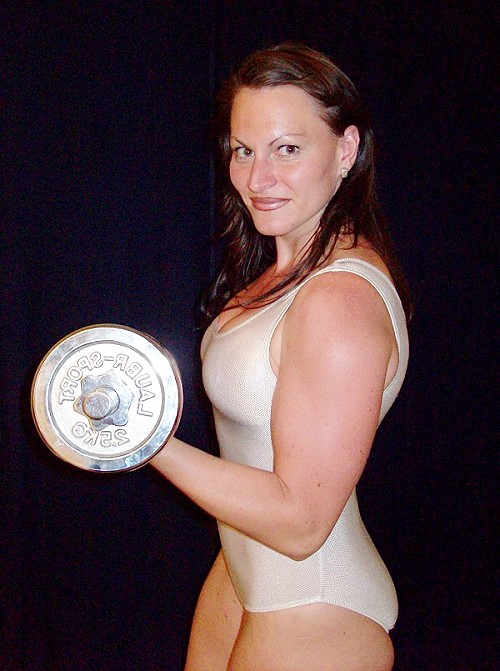 In this business size does matter and Petra with her dominating frame and beautiful strong legs has notched one lop sided victory after another over one of the best female wrestling who's who guest list that has ever existed. Her erotic victory over the shapely Adriena is legend. Back in the day, the snail mail video days that is, any time DWW released a tape entitled "Big" or "Large" girls, I had to have it because I knew Petra would be on it.
I have watched many of Petra's matches over the years and I don't recall her ever losing to anyone. Yes she has been pinned but often gathered herself to go on to victory. Only once did she seem to succumb to a rib injury but other than that, her wrestling record is one of perfection.
When you watch Petra, it's easy to become spellbound by the magic of the folklore of the Amazon female warrior tribes.
[pullquoteright] "I think that we need mythology. We need bedrock of story and legend in order to live our lives coherently."…….Alan Moore
[/pullquoteright]
The great information source Wikipedia shares, "The Amazons, also known as Oiorpata in Iranian and Scythian, are a nation of all-female warriors in Greek mythology and Classical antiquity. Herodotus placed them in a region bordering Scythia in Sarmatia (modern territory of Ukraine). Other historiographers place them in Asia Minor, or sometimes Libya.
Notable queens of the Amazons are Penthesilea, who participated in the Trojan War, and her sister Hippolyta, whose magical girdle, given to her by her father Ares, was the object of one of the labours of Hercules. Amazonian raiders were often depicted in battle with Greek warriors in amazonomachies in classical art.
The Amazons have become associated with many historical people throughout the Roman Empire period and Late Antiquity. In Roman historiography, there are various accounts of Amazon raids in Asia Minor. From the Early Modern period, their name has become a term for female warriors in general.
The respected site, britannica.com adds, "Ancient Greek works of art often depicted combats between Amazons and Greeks, and the confrontation between Theseus and the Amazons was a particular favorite. As portrayed in these works, the Amazons were similar in model to the goddess Athena, and their arms were the bow, spear, light double ax, a half shield, and, in early art, a helmet. In later art they were more like the goddess Artemis and wore a thin dress, girded high for speed; on the later painted vases their dress is often peculiarly Persian."
The beautiful Amazonian Petra has a legion of fans. She has been enshrined into The DWW Hall of Fame.
The site wrestlewiki.com provides a nice description. "Petra has wrestled exclusively for DWW. She is considered one of the best wrestlers in DWW's history to ever grace the mat. Her strength, aggressiveness along with great lower body strength allowed her to defeat most of the women and men in DWW."
Many say their favorite Petra match was against the great Luzia but often this writer has found those matches to be mostly one sided. I loved it when she wrestled competitors closer to her size which seemed more fair, but even still, Petra managed to dominate.
In terms of her interests, the DWW site relates she enjoys cycling, reading, Chinese food, cooking and very American like, country music.
Petra's speaks Czech. Let's visit the village that helped form our heroine.
Wikipedia informs, "The Czech Republic is a landlocked country in Central Europe. The country is bordered by Germany to the west and north-west, Austria to the south, Slovakia to the east and Poland to the north-east. Prague is the capital and largest city, with 1.3 million residents. The Czech Republic includes the historical territories of Bohemia and Moravia, and Czech Silesia.
The Czech Republic maintains a welfare system that provides universal health care and tertiary education for its citizens.
The Czech Republic also ranks as the ninth-most peaceful country in Europe, while achieving the best performance in democratic governance and infant mortality in the region. It is a pluralist parliamentary representative democracy with membership in the European Union, NATO, the OECD, the OSCE, the Council of Europe and the Visegrád Group.
The Czech Republic has a temperate continental climate, with warm summers and cold, cloudy and snowy winters. The temperature difference between summer and winter is relatively high, due to the landlocked geographical position."
That sounds wonderful!
In terms of her fighting style Petra enjoys dominating her opponents with the dreaded school girl pin and face sit.
As far as my wish list goes, a competitor I was hoping to see her compete against more often was the tall, strong and beautiful thigh shapely Daniela who carved out a sizable number of victories on her own. I would love to have seen Petra fight outside of her DWW pond against larger American girls like Kristie Etzold, Rapture, Christi Ricci or Canadian stars like Cindy Huntress and Flame Dragon.
There is an expression that fantasy is better than reality but I don't think that holds true in Petra's case. It's so enjoyable to watch her wrestle that it's hard to imagine any fantasy that could live up to the artistry and energy of her wrestling reality.
~ ~ ~
[alert_blue] DWW's site may be described as erotic. If you find erotic women wrestling to be offensive, please do not visit the site.
Femcompetitor.com subscribes to fciwomenswrestling.com news source. No affiliation.
Sources: brainyquote.com, www.dww.at/movies, britannica.com, fciwomenswrestling.com, Wikipedia, wrestlewiki.com, photos thank you DWW and Wikimedia Commons. [/alert_blue]