There is no personality that highlights the fun of being in the women's wrestling industry better than our Frisky Frisco Fraulein, Penny Barber.
She's a mother, comedian, wrestler, non-stop chatter box and so much more.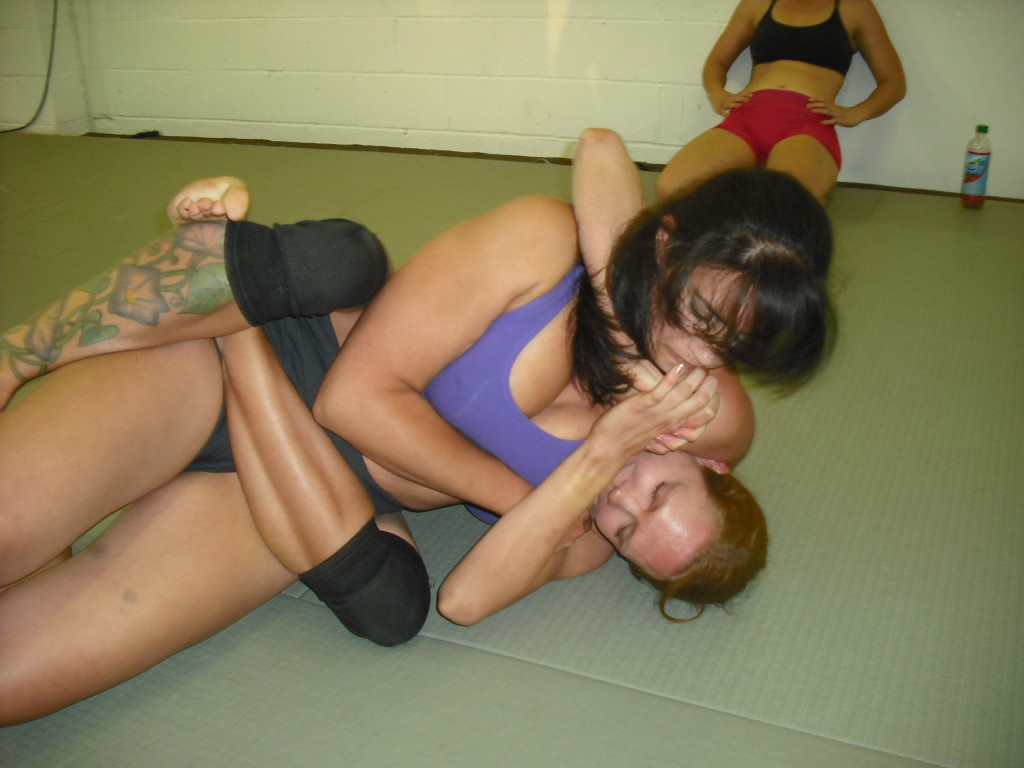 She continues to improve on the mats against other Lip Gloss Gladiators, recently defeating a former collegiate wrestler and current tough submission grappler who defeated journey level fighter Bella Rossi in Barbary Coast Grappler and leader, Jayogen.
We can't get enough of her so I was happy to read that she recently completely dominated another new pretty grappler named Fanny West and in the process kept Fanny on her beautiful shapely……fanny.
All of this came after Ms. West apparently had more motion with her mouth than in her leg scissors. "Penny Barber has a knack for humiliating her opponents. Today is no different. A big strong fitness girls waltzes onto our mats, so cocky and confident she's gonna win. Penny puts her in her place fast."
After having dinner with her in San Jose and covering many of her wrestling matches, while I wouldn't say after writing two articles about her (Penny Barber, Wrestling Her Way To The Top femcompetitor.com/?p=1699 and Penny Barber Is The Epitome of A Fun, Competitive Wrestler! femcompetitor.com/?p=74) that I'm a fan like DeNiro in the incredibly creatively titled 1996 film, The Fan, I will concede I am a Penny Baber fanatic.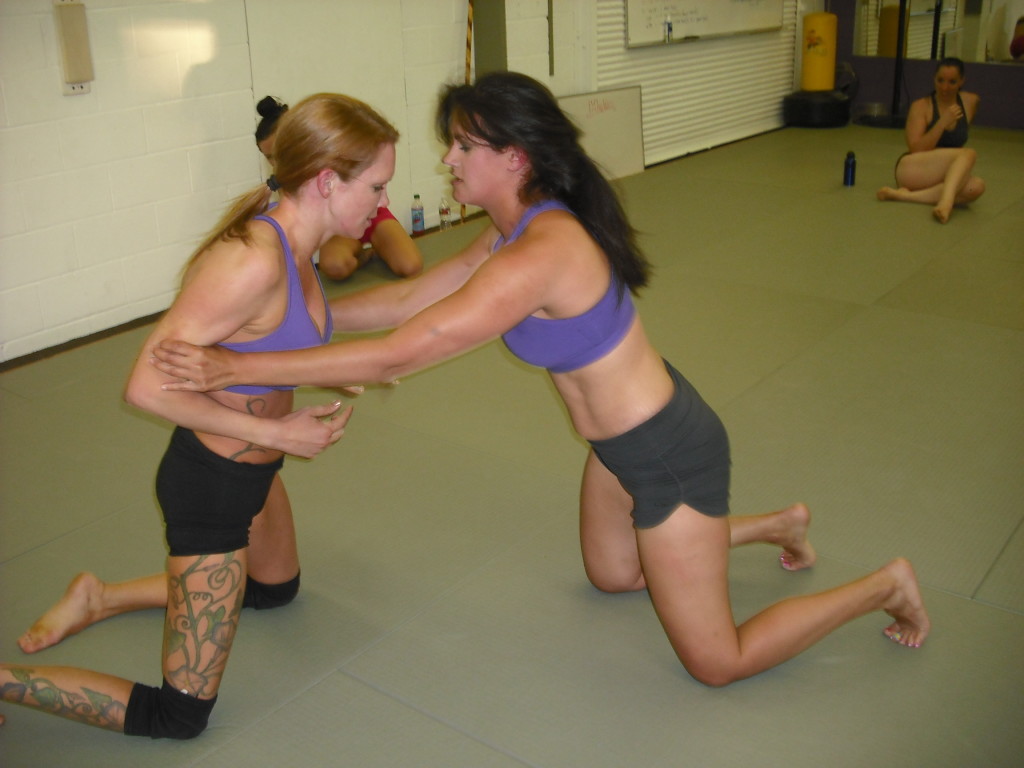 So what do you do after a vicious vivacious victory that continues to establish you as a fem force to reckon with?
You go to Disneyland!
That's what Penny recently said at her website. "I've been doing a lot of planning for Disneyland. I want everything to be just perfect."
So do we, Ms. Money Penny.
Before we travel to Disneyland let's enjoy a few photos of matches that we have covered with the beautiful Penny Barber having her grappling skills on display.
Penny is a great mom and where else would she love to take her precious pennies other than one of the most enjoyable fantasy destinations in the world.
Disneyland Park, originally Disneyland, is the first of two theme parks built at the Disneyland Resort in Anaheim, California, opened on July 17, 1955. It is the only theme park designed and built under the direct supervision of Walt Disney.
It's so much about the exciting rides and attractions! From the classics like the lightning-speed Space Mountain and the Yeti-approved Matterhorn Bobsleds to new favorites like the "Cars"-themed Radiator Springs Racers and the always majestic Soarin' Over California in Disney's California Adventure park, Disneyland has always been — and will always be — the Happiest Place on Earth.
I am sooooooooooo happy for Penny.
Let's peek in on Mickey and the gang's newsroom at disneyland.disney.go.com.
We all have favorite attractions at the Disneyland Resort that we can't wait to experience again with our family and friends whenever we visit Disneyland Park or Disney California Adventure Park. Everyone loves exploring the haunted caverns of Pirates of the Caribbean, gliding over orange groves on Soarin' Over California, holding on tight for a ride through outer space on Space Mountain and plummeting into the fifth dimension on The Twilight Zone Tower of Terror—but do you ever feel like you're missing out on something special just around the next corner?
View ticket pricing and availability.
The Disneyland Resort has been enchanting Guests of all ages since 1955, and in those nearly 6 decades, the parks have added so many attractions that it can be hard to keep track of them all. Hidden among the headline attractions are many great lesser-known attractions that are just as fun and sometimes have far shorter waits. Here are 12 of our favorite attractions that you might have missed!
The Many Adventures of Winnie the Pooh
Tucked in the shadow of Splash Mountain, The Many Adventures of Winnie the Pooh is filled with colorful scenes that recreate the adventures of Winnie the Pooh and his playful friends. This delightful ride includes classic songs by Disney Legends the Sherman Brothers and a standout scene where Winnie falls asleep and dreams of Heffalumps and Woozles.
Flik's Flyers
Hidden conveniently near the rear entrance to Cars Land, "a bug's land" is filled with fun family diversions—and Flik's Flyers raises to the top of the list. Fans know that this is secretly one of the most delightful attractions at the Disneyland Resort. Once you are inside your snack box or takeout container, the contraption lifts you into the air and the infectious music starts. As you soar around and bob up and down, it's almost impossible not to smile.
Disneyland Railroad
Okay, so it's hard to walk into Disneyland Park without seeing—and hearing—the Disneyland Railroad. But, many people don't know that the ride contains some of the most impressive scenery in Disneyland Park. In particular, dinosaur fans and Disney history buffs will want to check out the segment between the Tomorrowland and Main Street, U.S.A. stations—the Primeval World diorama recreates prehistoric times with giant Audio-Animatronics dinosaurs that originally appear during the 1964 New York World's Fair.
Sorcerer's Workshop
Kids and animation fans of all ages will love a trip through the Sorcerer's Workshop inside the Disney Animation Building. You'll explore 3 immersive areas filled with incredible interactive exhibits that show you how movie magic is made through a combination of animation, character and voice. This cool—in both meanings of the word—indoor location can be especially welcome on a warm day.
Pinocchio's Daring Journey
Located close to the popular Peter Pan's Flight and Snow White's Scary Adventures, Pinocchio's Daring Journey is newer than these classic Fantasyland attractions, but it's just as colorful and charming. Added in 1983 as part of a major Fantasyland enhancement, the ride follows the misadventure of Pinocchio as he attempts to become a real boy. Keep your eyes open for the Blue Fairy's amazing disappearance near the end of the attraction.
The Bakery Tour
If you'd like a quick break from the thrills of nearby Paradise Pier, The Bakery Tour gives you a fascinating—and humorous—look into how the Boudin Bakery creates its delicious sourdough bread. You'll get an up-close view of the ingenious machines that are used in the process. If the experience makes you hungry, you can sample the freshly baked bread at the adjacent Pacific Wharf Café.
Casey Jr. Circus Train
Casey Jr. Circus Train is so much adorable fun, it's hard to believe the ride isn't one of the most popular attractions at Disneyland Park. Covering much of the same terrain as Storybook Land Canal Boats, this faster-paced train ride includes views of the miniature representations of classic Disney animated film scene from a higher vantage point. However, the main draw here is the delightful train itself—you can even choose to sit inside the colorful animal cages!
Heimlich's Chew Chew Train
Disney California Adventure Park features its own whimsical train for the whole family—and this one is hungry! Heimlich's Chew Chew Train allows you to ride along with the friendly caterpillar from Disney•Pixar's A Bug's Life as he searches the forest—well, really the lawn—for delicious treats to eat. While, like Heimlich himself, Heimlich's Chew Chew Train can't compete with some attractions on scale, it sure makes up for size with whimsy and charm.
Main Street Cinema
In the rush towards Sleeping Beauty Castle you can miss this tiny movie theater that shows some of the classic cartoons that built the foundation of the Walt Disney Company. Main Street Cinema is a delightful attraction, hidden between the shops on Main Street, U.S.A.—and well worth a stop for a few laughs between the big adventures.
Tarzan's Treehouse
It's easy to forget to look up when you walk between 2 of the most popular Disneyland Park attractions, Indiana Jones Adventure and Pirates of the Caribbean, but if you do, you'll see the magnificent Tarzan's Treehouse rising dramatically about the Adventureland jungle canopy. Where else can you climb an 80-foot-tall, 150-ton tree with 450 branches and over 6,000 leaves? And, when you get to the top, the views are spectacular!
It's Tough to be a Bug!
It turns out that "a bug's land" is positively crawling with bug-themed hidden treasures. Perhaps the most "underground" attraction in all of the Disneyland Resort, It's Tough to be a Bug! shrinks you down to the size of an ant, and takes you to a subterranean cavern where Flik introduces you to the hidden world of spiders, termite and stink bugs. The attraction features an amazing 3D movie, thrilling special effects and some of the most impressive Audio-Animatronics figures in Disney California Adventure Park.
The Disneyland Story presenting Great Moments with Mr. Lincoln
The Disneyland Story presenting Great Moments with Mr. Lincoln is a must-do for anyone who loves Disneyland or American history. After you browse the rotating exhibits in The Disneyland Story and the adjoining The Disney Gallery, proceed to The Great Moments with Mr. Lincoln theater for a stirring and patriotic performance by an astonishingly lifelike Audio-Animatronics figure of Abraham Lincoln. While the show has been continually enhanced and updated over the years, the most recent version incorporates classic audio performed by Royal Dano from the original presentation that—after a run at the 1964 New York World's Fair— debuted at Disneyland Park in 1965.
Disney FASTPASS Service
Excited for your next Disneyland Resort visit? Beyond all of the fantastic attractions above, of course you still want to ride your favorite attractions. Why not save some time waiting in line by grabbing a complimentary Disney FASTPASS ticket to one of the more popular attractions and then trying one of the lesser known attractions while you wait? It's a terrific way to maximize your fun!
That does sound like fun.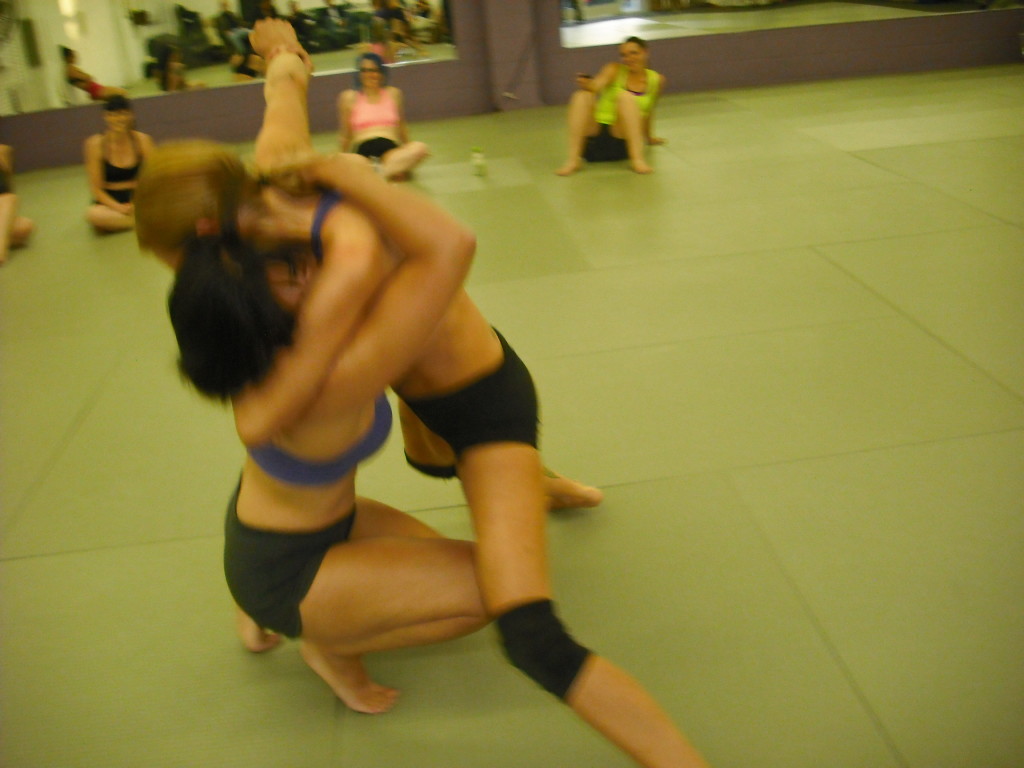 When Penny Barber is in the news, it's always fun.
~ ~ ~
Some may find other women's wrestling sites erotic in nature. If you are offended by depictions of women wrestling in erotic situations, please exercise caution in visiting women's wrestling sites.
These are erotic sites cited: kink.com, http://pamperedpenny.com/
Femcompetitor.com subscribes to fciwomenswrestling.com news source, no affiliation.
Sources: brainyquote.com, Wikipedia, fciwomenswrestling.com, fciwomenswrestling2.com, FCI Elite Competitor, femcompetitor.com, photos thank you Wikimedia Commons.
https://disneyland.disney.go.com/news/march/
http://www.deseretnews.com/top/3099/0/The-34-greatest-Disneyland-rides.html
.