Penny Mitchell Star Wrestler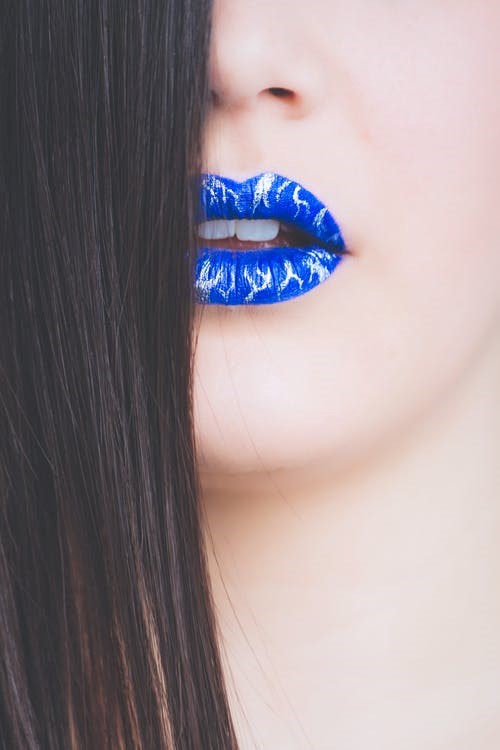 Surprises in life are wonderful aren't they?
What are some surprises that you were elated about in the past?
Was it a blind date set up by a friend where the person met was far better than expected? On a test score you scored far higher than originally thought? You bought a property and when it came time to sell, the market value was at least 25% higher than what you estimated? You come home from high school and there is a car in the driveway and you find out it's yours?
Other times we love consistency.
Think of some of the areas where that is desired.
Foremost is the behavior of someone we love in our important relationships. Time tables in the business world in terms of office hours, customer service and product reliability are essential. The ability of our car to get us from point A to B every day is mandatory.
What I loved about the great 1980's wrestler Penny Mitchell was that she was very consistent in her wrestling performance. She didn't exhibit over the top characters but you knew whoever stepped into the ring with her was going to get a great workout; and you as a fan, your money's worth.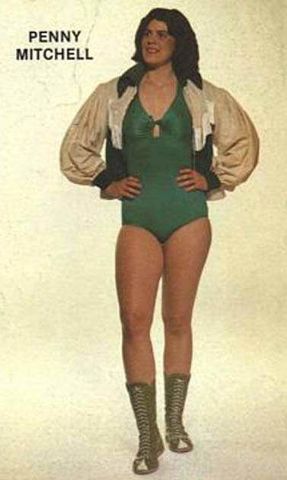 I also loved the way that Penny looked in a full bathing suit with her strong sexy legs that fit perfectly in her wrestling boots.
I saw photos of her wrestling my favorite sweet shapely Pittsburgh Princess, Angie Minnelli in what looked like an extended ground war and the shots of those two shapely beauties in battle was priceless.
Penny's other contemporaries where Judy Martin, Debbie Combs, Leilani Kai, Candice Pardue, Velvet McIntyre, Desiree Peterson, Peggy Lee Leather and of course the great Fabulous Moolah.
Her battles against Moolah are legend. There were lots of flips, body splashes and chokes but Penny always managed to come up a little short.
Penny hails from Springfield Missouri.
Springfield is the third largest city in the state of Missouri and the county seat of Greene County. According to the 2010 census data, the population was 159,498, an increase of 5.2% since the 2000 census. The Springfield Metropolitan Area has a population of 436,712 and includes the counties of Christian, Dallas, Greene, Polk and Webster. Springfield's nickname is the Queen City of the Ozarks and is known as the Birthplace of Route 66 as well as the home of several universities including Missouri State University, Drury University, and Evangel University.
Thank you Wikimedia.
That's a good starting place but there is so much more to do in Springfield. The educational site springfieldmo.org shares the expansion. "Venture out during the day. Play among Missouri's many natural wonders on a weekend getaway. Visit an amusement park, see a show or take in a festival. Head to Branson and back. If you enjoy the outdoors, you'll find more than 7,500 miles of shoreline along accessible lakes and floatable streams and rivers within minutes of the city. Urban trails, conservation areas, hunting, camping and fishing are never too far away.
At night, the town is yours. Springfield offers a unique mix of large-city amenities and hometown hospitality evident within great restaurants, museums and an eclectic mix of shops and attraction. There's something for everyone, and always with a pace that encourages you to take your time. To enjoy the surprises around each corner."
Let's appreciate our tax dollars at work as springfieldmo.gov reassures you that your decision to visit Springfield is a good one.
"Welcome to Springfield, Mo.!
With more than 440,000 people in the metro area, Springfield is where the rolling hills of the Ozarks plateau form a surprisingly modern and green city.
A "big, small town," Springfield offers a great blend of fascinating attractions, historical treasures, sports excitement and cultural and leisure activities in a welcoming environment. The city offers 102 parks, including a linear trail system that integrates with the city's growing on-street bike route system; an airport; an art museum; a zoo; the Springfield Lasers professional tennis team; the Springfield Cardinals minor-league baseball team and is home to Bass Pro Shops, Missouri State University, Drury and Evangel universities and the Assemblies of God USA.
Springfield/Greene County is the only municipality in the nation with a Gold Medal Award-winning parks and recreation department, American Chamber of Commerce Executives Chamber of the Year award and accreditation in law enforcement, fire, emergency management, environmental services and public works.
Springfield Public Schools is Missouri's largest fully accredited school district.  More than 24,000 students attend 36 elementary schools, an intermediate school (grades 5-6), nine middle schools, five high schools, Phelps Center for Gifted Education and an Early Childhood Center.
The school system offers more than a dozen programs that cater to the diverse needs of students, including the International Baccalaureate program, Wonders of the Ozarks Learning Facility (WOLF), and the Middle College Program. All five district high schools are designated Missouri A+ Schools.
Casual dining, upscale bars and restaurants, antique shops, trendy clothing, art galleries and a public art and sculpture tour make downtown Springfield a great place to live and visit."
Penny was willing to take her lumps and bruises for the cause but some of her signature wins in singles matches were over tough lady pro Judy Martin. Some of her greatest tag team triumphs was when she partnered with Velvet McIntyre to defeat the powerful duo of Joyce Grable and Wendi Richter, otherwise known as The Texas Cowgirls and when she teamed with Susan Starr they surprisingly gained a major victory over Judy Martin and the all-time champion, The Fabulous Moolah.
Penny Mitchell was a steady performer that will always be remembered with admiration. Her consistency in the squared circle along with her talent and beauty propelled her to the category that those of us who enjoyed her professionalism knew that she would someday attain.
Legend.
~ ~ ~
Sources: brainyquote.com, Wikipedia, fciwomenswrestling.com, fciwomenswrestling2.com, FCI Elite Competitor, femcompetitor.com, WB270.com, dwwgalaxy.com, photos thank you Wikimedia Commons.
http://www.cagematch.net/?id=2&nr=12237&page=4
http://thetandd.com/sports/women-s-wrestlers-today-are-tougher-better/article_429db339-a63a-56a9-a271-0485c19f2db3.html
http://www.profightdb.com/wrestlers/penny-mitchell-5130.html
http://prowrestling.wikia.com/wiki/Penny_Mitchell
http://www.imdb.com/name/nm2199396/
http://www.wrestlinwally.com/gallery3/index.php/a_tribute_to_african-american_women_wrestlers_2009/Penny-Mitchell-vs-Jean-Kirkland-WE0686