NXT United Kingdom, A Dynamic New Generation Of Female Professional Wrestlers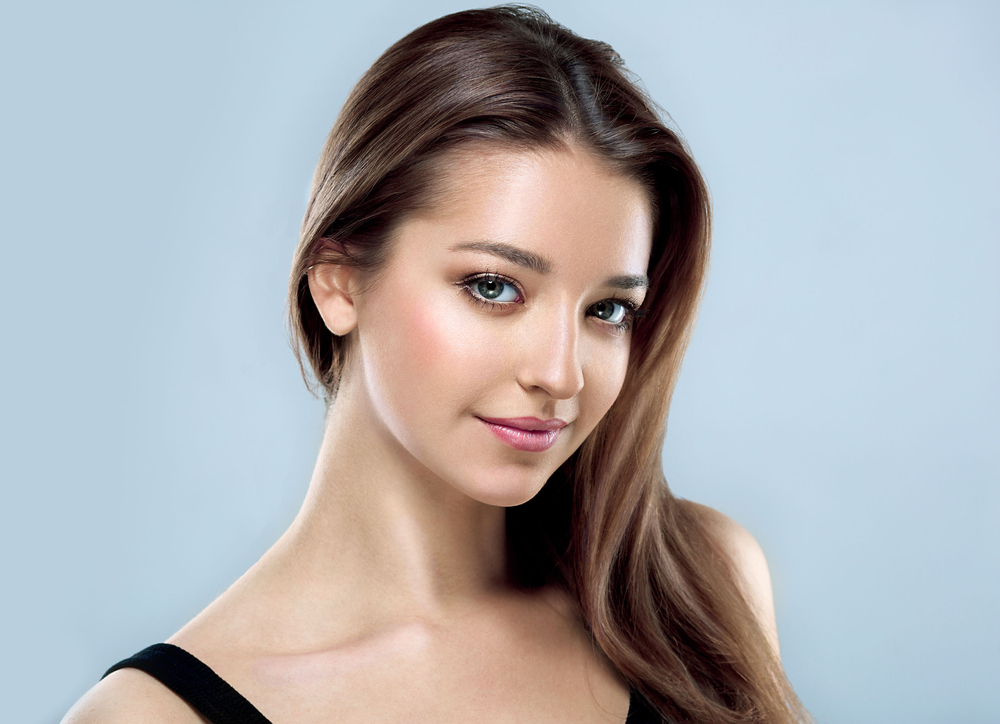 January 27, 2022,
There is an exciting brand of Lady Pro women's wrestling that is brewing in the United Kingdom.
As far as brands and brews go, this is a dynamic one. It will give you a major buzz.
With an eye towards the United Kingdom, have you heard of NXT UK?
NXT UK is a brand of the American professional wrestling promotion WWE that was introduced in June 2018.
New brand. Brand new.
Brands are divisions of WWE's roster where wrestlers are assigned to perform on a weekly basis.
Wrestlers assigned to NXT UK primarily appear on the brand's weekly television program, NXT UK. The brand serves as a sub-brand of WWE's developmental territory, NXT, with NXT UK wrestlers also occasionally appearing on its show, NXT.
Unlike WWE's other brands, NXT UK is produced exclusively in the United Kingdom and is specifically centered on wrestlers from the country.
Our brand awareness is growing.
On October 17, 2018, the inaugural episode of NXT UK aired on the WWE Network at 8 p.m. UK time and 3 p.m. Eastern Time.
It was a great success.
On December 31, 2019, WWE announced that NXT UK would begin airing on BT Sport in the United Kingdom.
On 21 January 2020, it was announced that NXT UK would also air on Paramount Network UK on a six-day delay after its WWE Network and BT Sport broadcasts.
Perfect.
So who are some of the Female Stars in this WWW Brand across the pond?
One of our favorites is Millie Mckenzie.
Millie is a British female professional wrestler.
She is best known for her continued work on the British independent circuit in promotions including Fight Club: PRO, PROGRESS Wrestling and Defiant Wrestling.
Millie has also wrestled internationally in promotions including Japan's Sendai Girls' Pro Wrestling and American promotions including CHIKARA and now, World Wrestling Entertainment (WWE).
Ms. McKenzie is a former one-time Pro Wrestling Revolver Tag Team Champion, former one-time Defiant Women's Champion, former one-time Fight Forever Wrestling Women's World Champion, a former one-time Kamikaze Pro Tag Team Champion and a one-time Sendai Girls Junior Champion.
What a resume. That's a lot. Extremely impressive. Why?
As of this writing Millie is only 20 years old.
Are you as shocked as we are by her age? Shocked and in awe.
Millie clearly got started as only a teen. She apparently knew what she wanted early and went after it.
Millie debuted as early as April 16, 2016 at the age of 15.
A fifteen year old professional wrestler is mind blowing.
Her earliest known match was in Full Force Wrestling.
Under the ring name Millie Marks, she wrestled Alexis Rose to a No Contest finish. From that point forward, Millie spent her early years in matches for numerous promotions including Ironfist Wrestling, Monmouthshire Championship Wrestling, PROGRESS Wrestling, Leicester Championship Wrestling, British Empire Wrestling and Wrestle Midlands, International Pro Wrestling: United Kingdom.
Millie made her televised WWE debut on November 14 episode of NXT UK.
During that episode, McKenzie competed in a tournament for the United Kingdom Women's Championship. She was eliminated during the first round by Jinny. McKenzie returned to television the following week on the November 28 episode of NXT UK, where she teamed with Xia Brookside in defeating Charlie Morgan & Killer Kelly in a tag match.
Sounds like fun.
Who is Jinny? After all, she did defeat Millie.
Jinny is a British female professional wrestler currently signed to World Wrestling Entertainment (WWE) on the NXT UK brand as well.
Before joining the WWE, she was best known for her work in PROGRESS Wrestling where she is a former PROGRESS Women's Champion.
Leading to her eventual signing with the WWE she competed in tournaments including the 2018 Mae Young Classic as well as for the WWE United Kingdom Women's Championship held during the second annual WWE United Kingdom Championship Tournament.
Jinny has some great accomplishments of her own.
Our luminary is the first female graduate of PROGRESS Wrestling's school The Projo.
Jinny made her debut during November 2014 cutting a promo on Pollyanna at PROGRESS Wrestling Endvr, and had her first match January 2015 at PROGRESS Wrestling Endvr.
She along with Pollyanna were the first two female wrestlers to have a match on a PROGRESS Chapter show in May 2015 which was voted Number 7 in the Top 10 matches in 2015 for PROGRESS Wrestling.
In terms of her resume, Jinny has wrestled for a number of promotions such as: PROGRESS Wreslting, OTT Wrestling, Revolution Pro Wrestling, Pro Wrestling Chaos, IPW:UK, Fierce Females, Empress Pro, SouthCoast Wrestling, VII Pro Wrestling, Plymouth Wrestling Association and Wrestling League.
Drum roll please.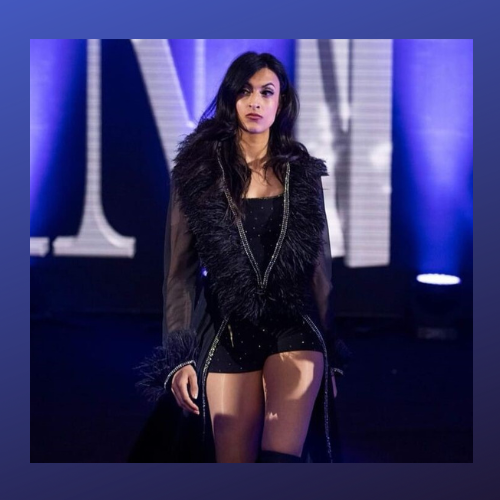 Jinny won her first title in PROGRESS Wrestling on May 20, 2018 at PROGRESS Chapter 69: Be Here Now, where she defeated Toni Storm to win the PROGRESS Women's Championship.
Briefly, here are two other very honorable mentions.
Nina Samuels is an English professional wrestler currently signed to WWE where she performs on the NXT UK brand too. A wonderful addition to the team.
Nina began wrestling for British Empire Wrestling (BEW) in 2014.
On September 19, at BEW/RCW Britain's Rising 2, she teamed with Kirsty Love in a tag match against to Dragonita and Shanna. She returned at BEW Britain's Rising IV in a match against the reigning champion Leah Owens for the Revolution Championship Wrestling's Women's title. Samuels competed on 3 June at the 2017 International Grand Prix three-way match against Christi Jaynes and Shotzi Blackheart.
This Lady Pro has been very busy. And you know what?
She just became busier.
Recently, our British Maiden has started her own show called The Nina Samuels Show, where she interviews various fellow superstars of NXT UK.
One more.
Isla Dawn is a Scottish professional wrestler currently signed to WWE, where she performs on the NXT UK brand with the above team.
Dawn competed in her first match on NXT, for a WWE NXT Women's Championship #1 Contender, in a triple threat match on June 18, 2018, when Toni Storm defeated her and Killer Kelly.
On August 25, 2018 she competed in the first round of the NXT UK Women's Championship Tournament.
Dawn competed in the 2018 the legendary WWW Mae Young Classic tournament.
As you can see, Female Professional Wrestling is vibrant, young and alive in the United Kingdom. The WWE NXT brand is flourishing.
In viewing their online videos, many of the girls have had great experiences wrestling in Japan and some wonderful photos to show for it. Memories too.
We love the NXT Brand.
If you look up these energetic and entertaining Female British Wrestlers online, we're confident you will love them too.
~ ~ ~
OPENING PHOTO fciwomenswrestling.com femcompetititor.com grapplingstars.com Femcompetitor.com Irina-Bg-Shutterstock-photo-credit-Editorial-use

Jinny's photo credit goes to The 7th Scribe is an American online content contributor. He specializes in providing original written content for several websites, including biographical information, event information and photographic content. https://prowrestling.fandom.com/wiki/Jinny
https://en.wikipedia.org/wiki/NXT_UK_(WWE_brand)
https://prowrestling.fandom.com/wiki/Millie_McKenzie#Early_years
https://prowrestling.fandom.com/wiki/Jinny
https://en.wikipedia.org/wiki/Nina_Samuels
https://en.wikipedia.org/wiki/Isla_Dawn
https://www.fcielitecompetitor.com/
https://fciwomenswrestling.com/