Newer Female Wrestlers, Get Basic Training In Judo To Enhance Your Grappling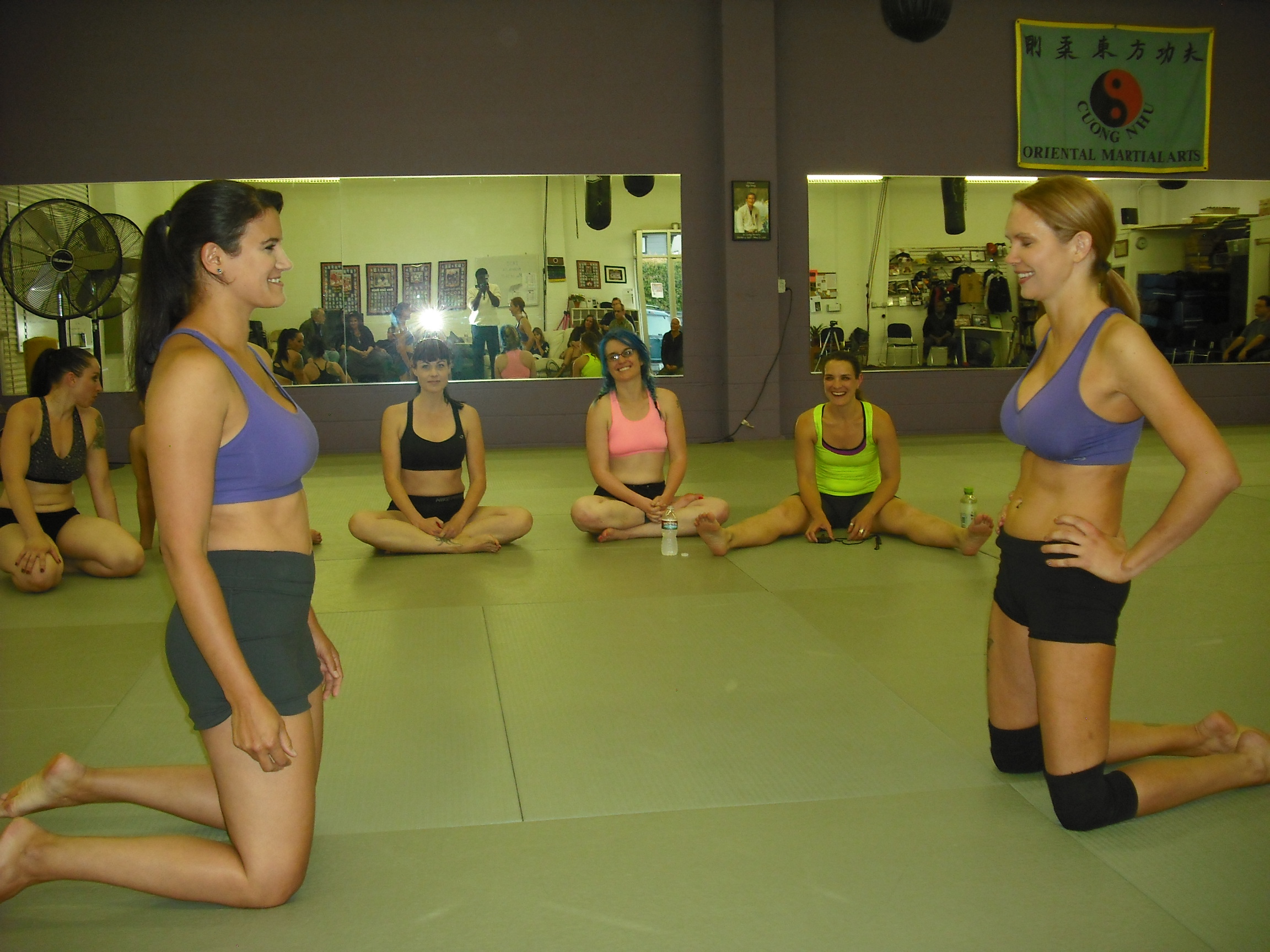 February 16, 2022,
Participating in a discipline that you love that has a singular but important benefit is fine.
Participating in a discipline that has multiple benefits is far better, especially if those benefits carry over into wrestling.
As a newer female grappler, if you make the decision to try a new fitness martial arts discipline, first ask yourself the question, will this carry over into wrestling?
So let's say that you are considering some of the traditional engagement training like Karate, Krav Maga or Judo, if you plan to take wrestling seriously, we would say train in Judo first and the others later.
Why?
First of all, look at some of the women who have made a huge name for themselves in MMA competition and the first and fiercest person that comes to mind is Kayla Harrison.
Kayla Harrison is an American professional mixed martial artist and former judoka, currently signed to the Professional Fighters League (PFL).
Harrison competed in the 78 kg weight category in judo.
How did she do?
She won the 2010 World Judo Championships, gold medals at the 2012 and 2016 Olympics, and gold at the 2011 and 2015 Pan American Games.
In 2016 she moved into mixed martial arts and currently fights in the lightweight division.
How effective has she been in her transition?
The global sports and news source espn.com reported, "Harrison, who twice won Olympic gold in judo and is 12-0 in her professional MMA career, met with UFC and other promotions in the offseason, but instead seems primed to headline PFL's inaugural pay-per-view card."
See what we mean by transferrable?
So why is Judo a transferrable discipline to wrestling?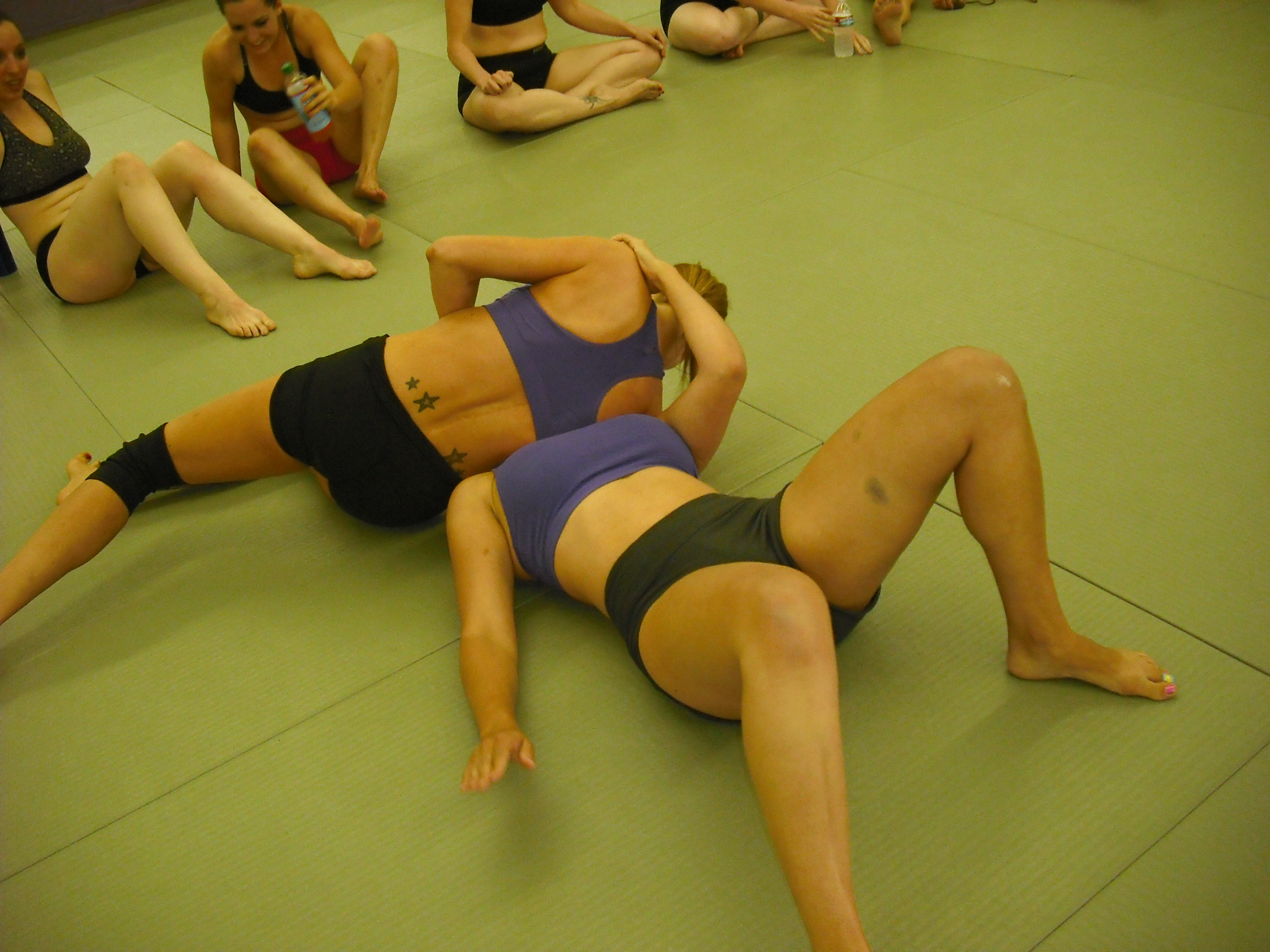 The objective of competitive judo is to throw an opponent, immobilize them with a pin, or force an opponent to submit with a joint lock or a choke.
Sounds a lot like wrestling to us.
Judo's philosophy revolves around 2 primary principles: "Seiryoku-Zenyo" or the maximum efficient use of energy and "Jita-Kyoei" mutual welfare and benefit.
Judo also spawned a number of derivative martial arts around the world, such as Brazilian jiu-jitsu, Krav Maga, Sambo and ARB.
Judo also influenced other combat styles such as close-quarters combat (CQC), mixed martial arts (MMA), shoot wrestling and submission wrestling.
The sport of submission wrestling brings together techniques from Catch wrestling, Folk wrestling, Greco-Roman wrestling, Freestyle wrestling, Jujutsu, Judo, Brazilian jiu-jitsu, Luta Livre and Sambo.
There you have it. Submission wrestling in a natural transition from learning Judo.
One of the women in our Session Girl and competitive female submission wrestling industry that has performed well in Judo and according to her WB270 profile, is open to training customers in the art of wrestling and Judo is Izabella Mendes.
There she shares, "I'm professional judo player and coach. I have black belt (5dan).  I have many medals from competitions: 5 medals from world championships, 3 medals European Champion. (gold, silver, bronze), and Olympic games 7 places."
That is extremely impressive.
Her email is izabellamendes333@gmail.com
One more example of a young woman making a name for herself in Judo is Canada's Jessica Klimkait.
Jessica is a Canadian Judoka who competes in the women's 57 kg category.
In 2021 she became Canada's second judo world champion, defeating Momo Tamaoki of Japan in the women's lightfoot (57 kg) final at the championships in Budapest, Hungary; the win also qualified her for the Tokyo Olympic Games.
She won one of the bronze medals in the women's 57 kg event at the 2020 Summer Olympics.
We could provide you plenty more examples but we sense you can see how learning Judo can help your wrestling.
The team at luchafit.com agrees with our theory. They share, "In the combat world, we often see technique translating from one sport to another. One of the most translatable combat cross-overs, is judo to wrestling. In both wrestling and judo, the concept of action-reaction is essential."
There is a doctor in the house in the form of a visiting writer to help you with some concepts from a mental standpoint that will help with your physical training in Judo.
The Major Things That You Need In Order To Be Good At Judo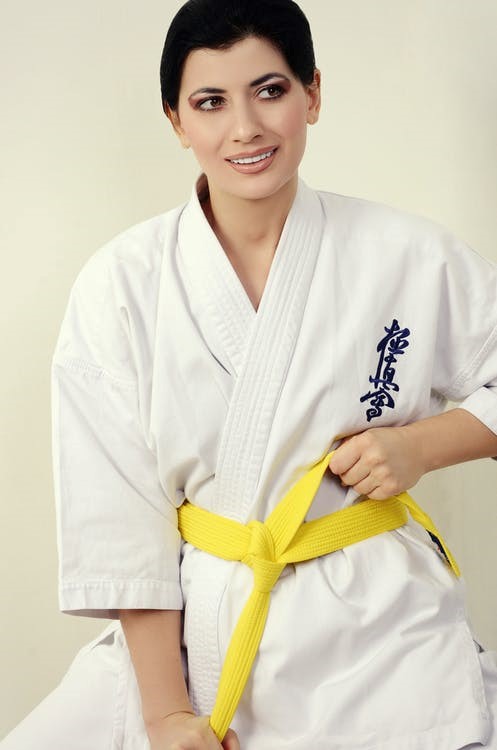 Everybody knows…. well, almost everybody that knows that I started judo at the age of seven and stopped when I hit 13. My parents decided to move from Miami, Florida up north to Pennsylvania and I had to say "bye-bye" what I hoped would be a great judo career.
Well, what does all that mean?
Well, first it means that there MUST be another way to get good at judo without actually DOING judo.
I know it sounds ridiculous, but an athlete that I coach personally also took a long layoff from Judo and we worked together to get him all that way to being the number one ranked player in the United States in his division.
How?
Well, here's a dirty little secret and I know you aren't going to believe me but here's what I found out.
The sport of Judo is as much as a "mental game" as it is a physical one. If you want to improve your judo you need to sharpen your mind!!
A Professor from the well-known Duke University in the United States discovered that finding Simple, yet effective ways to Use your brain can help you Process information, faster and better.
Now what I'm going to say to you right now is completely crazy. BUT I am 100% honest with you and if you are an athlete, a coach or just want to get better at Judo, here are some things that you should do today!
POINT #1
Read. That's right – READ!!
The benefits of reading are enormous. Now don't just read anything. Read, Sun Tzu's "Art of War", read books by Aristotle, Plato, "The Prince" by Machiavelli. Read books on combat, business takeover strategies, and things of that particular nature.
===================================
JUDO IS A THINKING SPORT.
===================================
It requires, strategy and tactics and knowing when to strike and at the right time.
Think about this. How many times has someone accused you of kicking them while doing judo? Many, right. You want to know why? Because a well-timed kick is a foot sweep and poor timed foot sweep – is a kick! Read and get mentally sharp – you will be amazed at how your focus will increase.
POINT #2
Play Chess! If you don't play chess – start playing. Get a book and learn. How often have you heard about a tennis match, football game, wrestling match or a mixed martial arts fighting seeming just like a "chess match". Heck, you've heard the reference many times, haven't you? So if Judo matches are just like chess matches (and they are) – why don't you play chess!?!?!?!
Let me share this inside story with you….
During the years of 2003 to 2004 I don't think that you could have walked in the cafeteria at the Olympic Training Center in Colorado Springs, Colorado without seeing at least 3 to 4 matches of chess being played at breakfast, lunch and dinner.
Before and after practicing everyone was playing.
Why?
Because the game of Ches, like Judo requires YOU to see things 3, 4, 5, 6 and sometimes 7 moves ahead. You have to anticipate what is going to happen, You have to make and take CALCULATED risks, you have to do all of these things while playing. Chess is the best (and might I add safest) way to get an 'extra' practice in that will drastically improve your judo. Just think about some of the best judo players and grappler that you know. I'll give you a list:
Lloyd Irvin:
Lloyd was my Brazilian Jiujitsu coach, training partner and my judo student and then he became my judo coach. He's won several National Judo Championships and is a World Jiujitsu champion. And he was selected by the United States Judo Federation as the International Coach of the Year in 2002. When it comes to match strategy he is like a genius. He coaches Ultimate Fighting Champion Brandon Vera and he is known all around the world as "The Grappling Coach". He gets up every morning and either reads or writes in order to keep his mind sharp and stay on top of the numerous businesses that he runs.
Jimmy Pedro:
Jimmy Pedro is a 4-time Olympian, a 1999 World Judo Champion and a 2-time Olympic Bronze Medalist. He's also a graduate of Ivy League, Brown University, the author of a book and runs and operates his own business.
Robert Berland:
Robert (Bobby) Berland is a 1984 Olympic Silver Medalist, a graduate of San Jose State University and currently he owns and operates a successful printing business in Chicago. He was also a coach on the 2004 Olympic Team staff and I had the opportunity to speak with him on several occasions and he is "sharp" as a tack. And although not a judo player, this man is a wrestler and an excellent example of why you should keep your mind sharp and also why you should take the time to add "the listening of classical music" to your list.
******Key Point*******
(and honestly, just my opinion)
Instead of pumping rap music, R&B, heavy metal and rock -n- roll through your eardrums, try a little classical music.
Why?
Well, other styles of music tend to make you operate off of an emotional high. Before competing I never listened to music – I needed to think! I can't think with garbage being pumped into my head. It's the equivalent of trying to concentrate on something and people are talking in the background. You 'can' concentrate, but you have to use some of your mental energy in order to 'block out' the background noise.
I digress…
Last but not least, make sure you check out…
Alexander Karelin
And if you don't know who he is then it is best if you find out RIGHT AWAY. From 1987 to 2000 he was UNDEFEATED. He holds 9 World Championships and 3 Olympic Gold Medals. He also holds a Doctor of Philosophy (Ph. D. in Education). He listens to classical music regularly and is also an avid chess player. And in JUDO, our job is not only to advance in judo, but in life.
The lessons that we learn in Judo and from Judo should allow us to build quality character, good self-esteem, quality morals, sound ethics and good citizenship.
I found out that the most important things that you need to have in order to become a great judo player is the ability to get in shape and the willingness to learn.
An open mind and a fit body – those are the things that you need – FIRST!!
Dr. Rhadi Ferguson is a 2004 Olympian in the sport of Judo a Mixed Martial Arts Coach and Competitor and was nominated for one of USA Judo's highest coaching awards in 2006, The "Doc" Counsilman Science Award which is for a coach that utilizes scientific techniques and equipment as an integral part of his or her coaching methods or has created innovative ways to use sport science. It is Dr. Rhadi Ferguson's hope and goal that all persons will study and become better judo players and he has created various judo products to help the masses.
Article Source: https://EzineArticles.com/expert/Dr._Rhadi_Ferguson_PhD_/93793
Article Source: http://EzineArticles.com/6043200
~ ~ ~
OPENING PHOTO fciwomenswrestling.com femcompetititor.com grapplingstars.com, fciwomenswrestling.com photo credit

https://en.wikipedia.org/wiki/Kayla_Harrison
https://www.espn.com/mma/story/_/id/33143857/professional-fighters-league-expects-keep-champ-kayla-harrison
https://en.wikipedia.org/wiki/Judo
https://en.wikipedia.org/wiki/Submission_wrestling
https://en.wikipedia.org/wiki/Jessica_Klimkait
https://www.luchafit.com/blog/5-ways-to-transfer-your-judo-techniques-to-wrestling
https://www.fcielitecompetitor.com/
https://fciwomenswrestling.com/
LINK IS GONE  http://www.JudoScoutingReports.com