Newer Female Grapplers, CrossFit, Add Variety To Your Fitness, Muscle To Your Game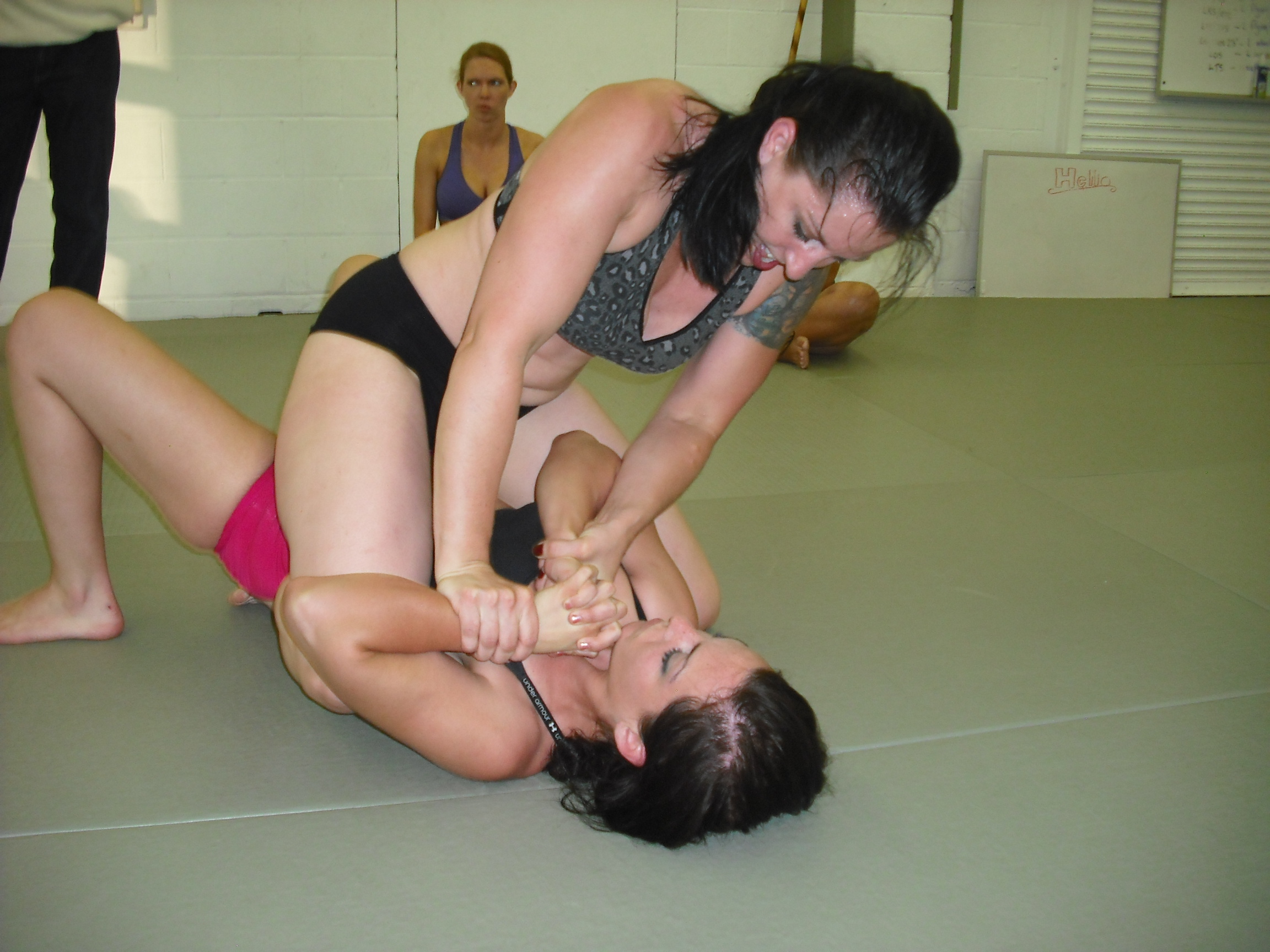 February 11, 2022,
You may be trying something new but as a newer female wrestler, you will not be blazing a trail.
Many female submission wrestlers and Session Girls have participated and starred in CrossFit games and wrestle as well.
CrossFit could really help improve your physical form, strength and endurance while you wrestle.
Time for some basics.
The CrossFit Games are an annual athletic competition owned and operated by CrossFit, LLC.
Athletes compete in a series of events at the Games, which may be various standard CrossFit workouts consisting of metabolic conditioning exercises, weightlifting, and gymnastics movements, as well as a range of activities from other sports such as swimming and cycling.
The events generally are not revealed before the Games, can include unexpected elements to challenge the athletes' readiness to compete, and are designed to test the athletes' fitness using CrossFit's own criteria.
Winners of the CrossFit Games earn cash prizes and the title of "Fittest on Earth.
Participation and sponsorship have grown rapidly since the inception of the Games.
The Games have always awarded an equal sum in prize money to the male and female individual winners, starting with $500 at the inaugural Games, increasing to $300,000 in 2019.
Talk about a substantial growth in your workout investment.
The prize purse of the 2010 Games was sponsored by Progenex that provided $25,000 for the winners. The following year saw the largest jump in prize money when Reebok sponsored its first Games, and the prize money for first place in 2011 increased to $250,000. The total prize payout in 2016 was $2,200,000, rising to 3 million in 2020.
Sounds enticing.
Along with the physical strength and endurance benefits, let's keep it real, it can help you become really good looking.
When you look up women and CrossFit online, the articles are often prefaced with "hottest" because so many of them are. We have myriads of CrossFit girls that we love and have written about.
A new one has caught our eye. This CrossFit wonder has over 825,000 followers so apparently we are not alone.
Dani Elle Speegle is a beautiful force of CrossFit nature.
Check out her Instagram https://www.instagram.com/dellespeegle/?hl=en
The team at allfamousbirthday.com educates, "Dani Elle Speegle is a famous Weight Lifter, CrossFit athlete who placed first in the South East Regional in 2018. She has competed for SUBU CrossFit and been sponsored by brands like Coromega."
Very impressive.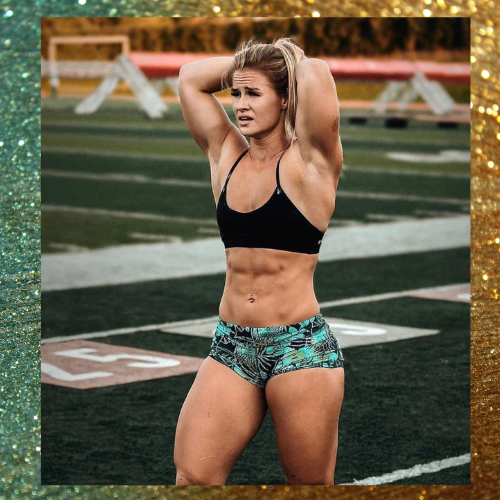 One to be inspired by.
We desire more.
The creative minds at earnthenecklace.com add, "Dani was an outstanding student at Conifer High School. She was a member of the Stand Club, French Club, and National Honor Society. After being introduced to gymnastics when she was three, Dani Speegle's foray into competitive gymnastics began when she was eight.
Speegle has competed in CrossFit Open every year since 2016. She was ranked 1st in the U.S. in the women's division in 2019. She made it to 5th in 2020. Speegle was one of the CrossFitters to compete on season 2 of The Titan Games, hosted by Dwayne "The Rock" Johnson."
As you might imagine, watching her perform on YouTube is a dynamic experience.
You can incorporate the CrossFit experience into your budding wrestling career. Many female grapplers in our submission wrestling industry have.
In October of 2016, our associates at Femcompetitor Magazine shared, "This is not breaking news, but then again, maybe it is, but many of our competitive female wrestlers love to participate in CrossFit training. Two such beautiful wrestlers reside in the Czech Republic."
They were referring to Judith and Sabrina.
We can also venture into the arena of our Session Girls.
One strong beauty in particular stands out. Rose Kellen of Sao Paulo.
She shares, "I practice Muay Thai, CrossFit and Brazilian Jiu-Jitsu.
Although competitive in nature, I really do have fun and thoroughly enjoy wrestling matches. I'm also a creative and experienced Domina and can incorporate domination or roleplay into any session or scenario.
I'm a fiercely fit 190 pounds of massive muscle (only 10% fat) with impossibly powerful legs that will lock you into unbreakable submission holds. My strength with my innate dominant instincts make me a dangerous and unyielding competitor.
I will crush you until you are begging for mercy. I am incredibly strong, a one-of-a-kind combination of beauty and muscular genetics that have made me into an utterly unique session experience."
Sounds powerful and empowering.
Then there are inspirational books. Here is one found on Amazon.
How I Became The Fittest Woman On Earth: My Story So Far Paperback – Illustrated, January 22, 2018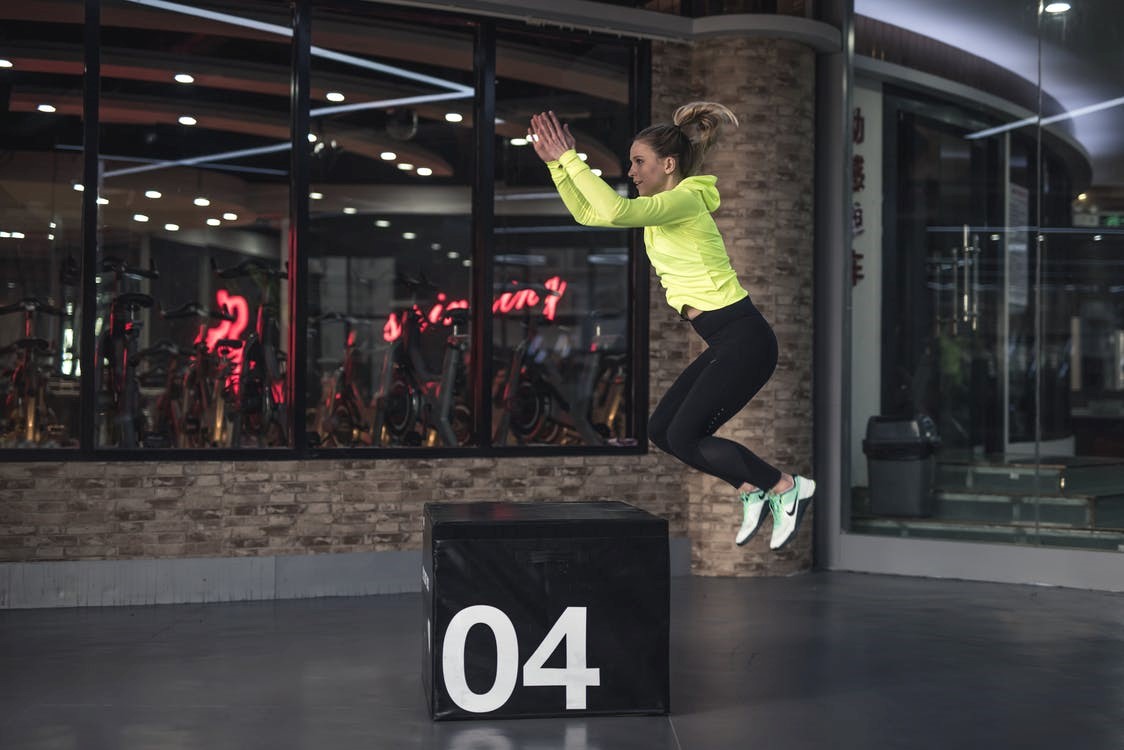 by Tia-Clair Toomey (Author)
"I have loved to compete since primary school; where I lived for sport, particularly running, and would push myself to the limit to become better than yesterday. It may come as a surprise to you, but I always came second. I was always the underdog, that person who just fell short. I never gave up, I just felt that fire in my belly get stronger and stronger – I wanted do more, be more, achieve more.
The day I finally came first was something I had always dreamed of. At twenty-four years old, I was crowned the winner of the 2017 CrossFit Games and officially became the Fittest Woman on Earth. When I heard my name called in front of thousands of cheering fans, I felt like I was invincible. I was on top of the world and suddenly everything up until that point actually made sense.
With the support of my partner, Shane, my family and my coaches along the way, I was able to achieve my dream of being number one. This is the story of how I got to where I am today. I hope you enjoy it but more importantly I hope it inspires you to dream big, work hard and never give up!"
It is always beneficial to add variety to your wrestling repertoire. It will make you more attractive for Sessions with you added value menu and get you in great shape for your grappling future.
The good news, in terms to be motivated to participate in CrossFit, there is clearly inspiration everywhere.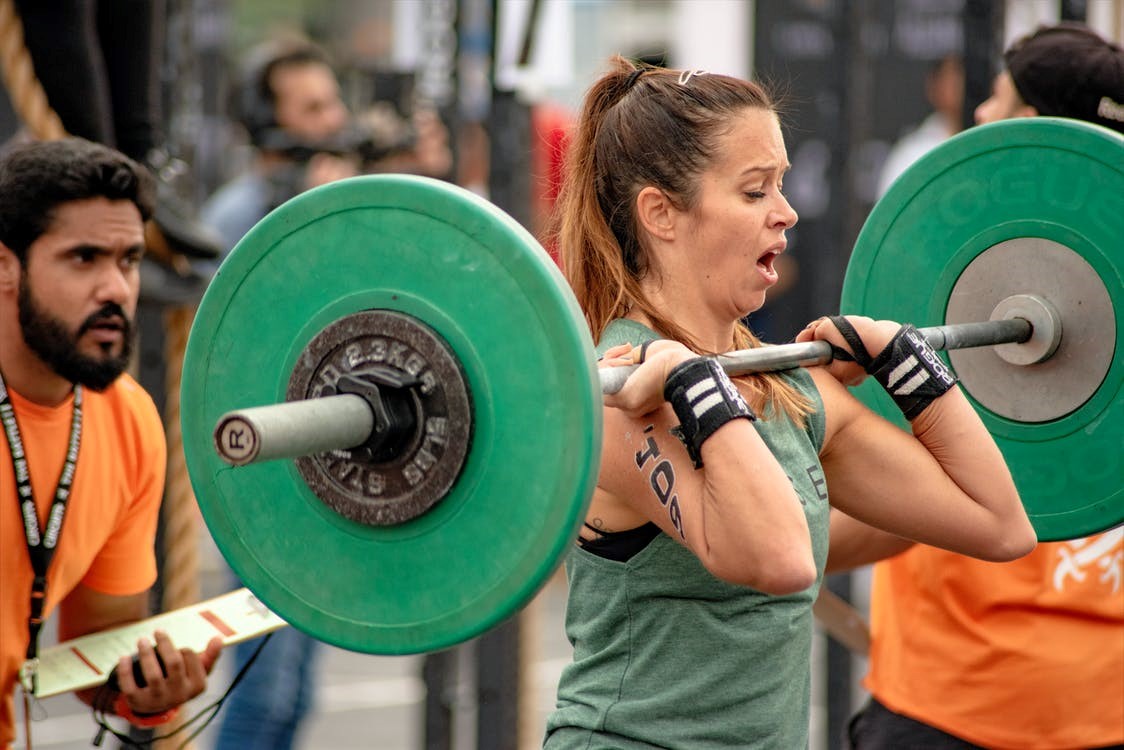 ~ ~ ~
OPENING PHOTO fciwomenswrestling.com femcompetititor.com grapplingstars.com, fciwomenswrestling.com photo credit

https://en.wikipedia.org/wiki/CrossFit_Games
https://www.instagram.com/dellespeegle/?hl=en
https://allfamousbirthday.com/dani-speegle/
https://www.earnthenecklace.com/dani-speegle-wiki/
https://www.fcielitecompetitor.com/
https://fciwomenswrestling.com/