MMA Stars Alesha Zappitella Vs Jéssica Delboni, Atom Weights With Explosive Power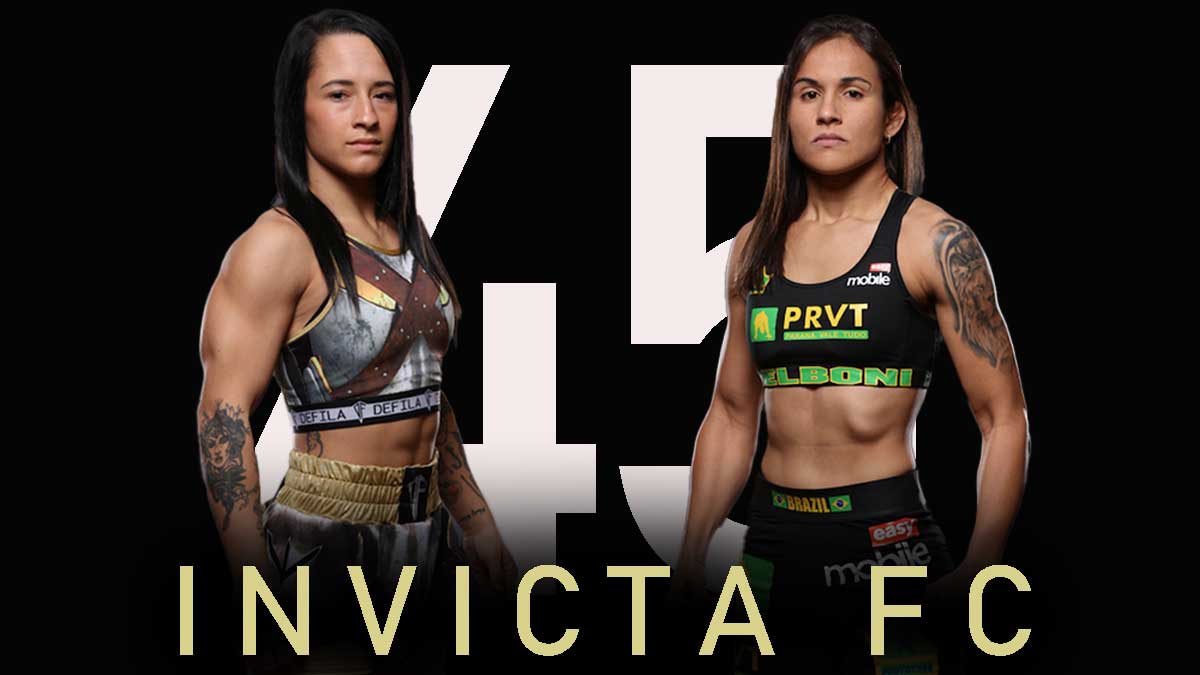 February 12, 2022,
Women in the weight of Atoms are making explosive news. Packing a powerful punch in small feminine muscled packages.
An atom is the smallest unit of ordinary matter that forms a chemical element.
Every solid, liquid, gas, and plasma is composed of neutral or ionized atoms.
Atoms are extremely small, typically around 100 picometers across. They are so small that accurately predicting their behavior using classical physics, as if they were tennis balls for example, is not possible due to quantum effects.
Unpredictable indeed.
Like the women's Atom Division.
A new champion was recently crowned in the women's Atom Division.
As reported by mmajunkie.usatoday.com, "Jessica Delboni is Invicta FC champion. The atom weight fighter took the 105-pound title from Alesha Zappitella, outpointing her in a unanimous decision in the main event of Invicta FC 45. Delboni (12-3) defeated Zappitella (9-3) 50-45, 50-45, and 49-46 on the judges' scorecards."
This is significant news in the sense the two met previously and Ms. Zappitella, the former champion, survived the previous challenge defense.
Time for a closer look.
Invicta Fighting Championships, also known as Invicta FC, is an American professional mixed martial arts (MMA) promotion dedicated to Women's mixed martial arts that was founded in 2012 by Janet Martin and Shannon Knapp.
The promotion is currently owned by the Canadian-based Anthem Sports & Entertainment.
The company's name comes from the Latin word for "invincible and incomparable", which appears in the feminine form.
On April 15, 2021, it was announced that Anthem Sports & Entertainment had acquired Invicta.
Starting with Invicta FC 44 on May 21, 2021, Invicta events are broadcast live on the Anthem-owned networks AXS TV and Fight Network in the United States and Canada, respectively. Invicta's events would also stream live on the promotion's YouTube channel.
That is the basic profile.
The Atom division is filled with powerful characters.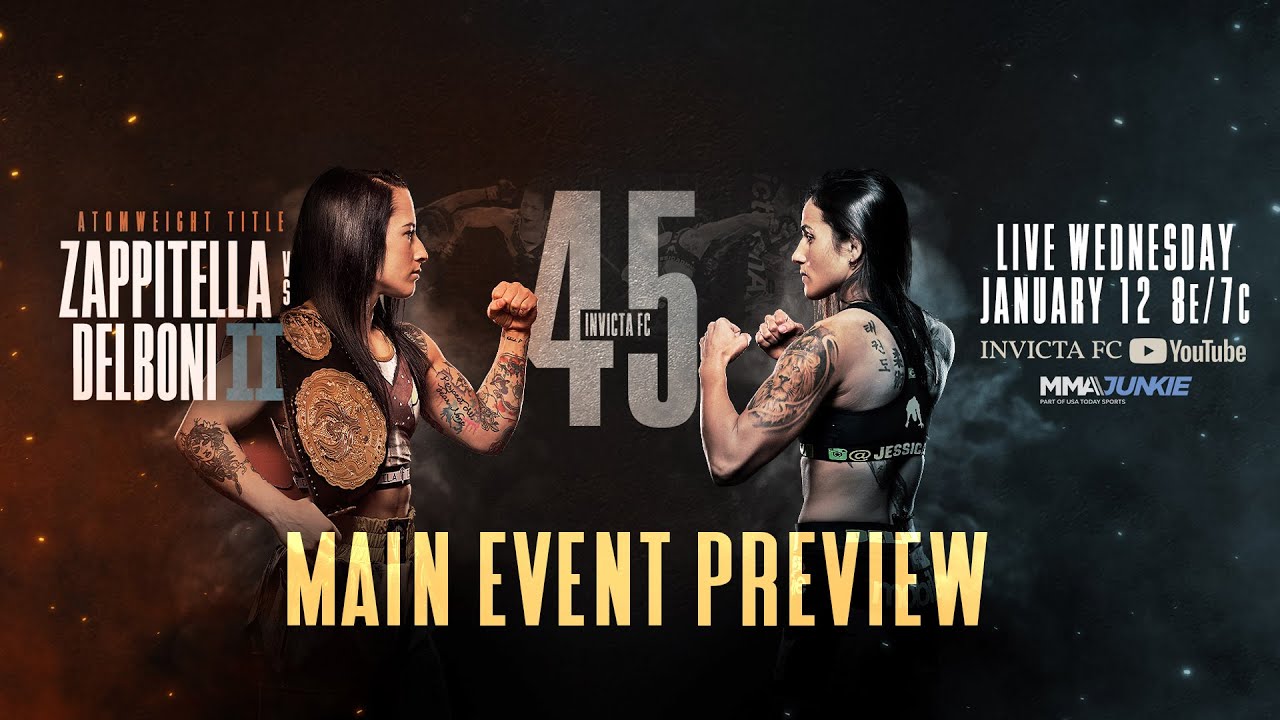 Jéssica Correa Delboni is a Brazilian mixed martial artist, currently competing in the atomweight division of Invicta FC, where she is the current Atomweight champion.
As of November 1, 2021, Sherdog ranks Delboni as the #6 atom weight in the world.
On April 15, 2018, multiple media outlets announced that Delboni had signed with Invicta Fighting Championships.
Jessica was born in Vila Velha, Brazil.
The intriguing aspect to most Brazilian cities, even the ones that you have not heard of is that they are massive in population. Reminds us of Japan in that sense.
Vila Velha, which means Old Town, is a coastal city in Espírito Santo, Brazil. It lies across from Vitória, the state capital. Its population was 501,325 at the most recent census.
Vila is in Eastern Brazil which is hugged by the Atlantic Ocean.
The 17th-century Penha Convent sits on a rocky outcrop overlooking the city.
Beaches line the coast, including Praia de Itaparica, a surf beach in the north, and Praia da Baleia in the south. Small boats dot the sheltered waters of nearby Lagoa Grande.
Vila Velha has been through several years of intense real estate development and several luxury buildings are now a common sight in all of its main beaches. If you love monuments, beaches, and dining out, this is the city for you.
Jessica on the mats is a sight to watch.
Vila Velha up close is a sight to see.
Her opponent Alesha Zappitella is an American mixed martial artist.
She is currently signed to the Invicta Fighting Championships, where she is a former Invicta FC Atomweight Champion.
As of May 2021, Fight Matrix ranks her as the #2 atom weight in the world and Sherdog ranks her as the #6 atom weight in the world, while Combat Press ranks her as the #3 atom weight in the world.
Ms. Zappitella works as a paraprofessional educator in the Howell Public Schools district.
She also works as a women's self-defense coach at the Michigan Institute of Athletics.
Let's visit her hometown of Conneaut, Ohio. It is quite a contrast to Nila Velha.
Conneaut is a city in Ashtabula County, Ohio, along Lake Erie at the mouth of Conneaut Creek 66 miles northeast of Cleveland.
Talk about a small town girl with big dream. Alesha's hometown had a population was 12,841 at the 2010 Census.
Like the mighty atom, Conneaut is packed with much.
The Port of Conneaut continues to be the northern loading point for train cars bearing iron ore for Pittsburgh, Pennsylvania area steel mills making it an international shipping port.
We're intrigued. We want more.
The leadership at conneautohio.gov share, "Conneaut has a mixture of urban areas and rural farmland. The city has over seven miles of shoreline along Lake Erie, with beaches, parks, boating facilities and a healthy summer tourist trade. A few of the famous businesses that once anchored the downtown and port areas were the Cummins Can Company and the Astatic Corporation, a world renowned manufacturer of microphones that are still in use today."
Both regions appear to have wonderful beach recreation. Water, inspiration and huge dreams.
The two villages that help raise both dynamic young women, filled with atomic power.
The Atom Weight division is very competitive.
What we noticed when we viewed the top global fighters in this division is that virtually all of them have multiple losses, speaking to how competitive it was and still is.
Alesha is fueling the atomic energy with her passion.
The wonderful news about girls and women's freestyle wrestling and its surging growth is that the opportunities for the Fem Competitors is increasing.
Here is a look at Alesha as a freestyle wrestler back in 2013.
While it lasts: https://www.youtube.com/watch?v=c9hhXf0mTko
https://www.youtube.com/watch?v=44mWwnmYKUg
https://www.youtube.com/watch?v=-lSGouT_0NI
Alesha has evolved with a lot to say.
Before her big fight against Jessica, the insiders at mmajunkie.usatoday.com quoted Alesha, speaking about her previous victory over Jessica, as expressing, "I'm not happy with my performance at all in that fight," Zappitella said. "I went in with a game plan. My coaches weren't really talking to me. They weren't really telling me the things that I needed to be doing, so I was getting frustrated even in the fight, so we just had to go back and game plan. Got a new team behind me and everything, so really just reassess everything."
Drama. Ah, a perfectionist.
There is much going on in the global female Atom Weight Division and with recent explosive bouts like Jessica vs Alesha, get ready for more female nuclear fusion.
~ ~ ~
OPENING PHOTO fciwomenswrestling.com femcompetititor.com grapplingstars.com, Invicta-photo-credit-Press-photo-Editorial-use.

https://en.wikipedia.org/wiki/Atom
https://en.wikipedia.org/wiki/Invicta_Fighting_Championships
https://en.wikipedia.org/wiki/J%C3%A9ssica_Delboni
https://www.expedia.com/Vila-Velha.dx500212
https://en.wikipedia.org/wiki/Alesha_Zappitella
https://www.conneautohio.gov/about/history.php 
https://mmajunkie.usatoday.com/2022/01/alesha-zappitella-out-to-prove-a-point-in-final-atomweight-contest-im-going-to-break-jessica-delboni
https://www.fcielitecompetitor.com/
https://fciwomenswrestling.com/