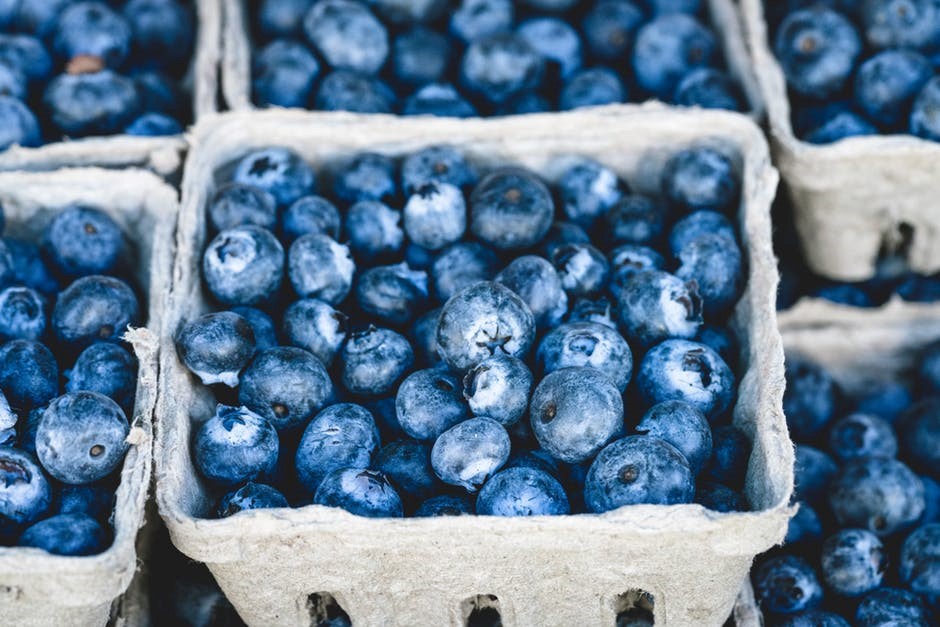 It's a horror story we all hope to avoid.
After driving to your favorite park about five miles from home, when it's time to leave, you begin to gather your things and when you dig into your purse or pockets for your keys….they aren't there.
Search though you may, you can't remember where you last placed them and it's a long walk home.
From humming a great tune, but you can't remember the name, to taking an important test and you can't seem to remember anything, a cluttered memory is a difficult thing.
What steps can we take to improve our memory?
Let's briefly examine it from two stand points: What you eat and structural techniques.
The informative site helpguide.org suggests eating a brain boosting diet.
Just as the body needs fuel, so does the brain. You probably already know that a diet based on fruits, vegetables, whole grains, "healthy" fats (such as olive oil, nuts, fish) and lean protein will provide lots of health benefits, but such a diet can also improve memory. But for brain health, it's not just what you eat—it's also what you don't eat. The following nutritional tips will help boost your brainpower and reduce your risk of dementia:
Get your omega-3s. More and more evidence indicates that omega-3 fatty acids are particularly beneficial for brain health. Fish is a particularly rich source of omega-3, especially cold water "fatty fish" such as salmon, tuna, halibut, trout, mackerel, sardines, and herring. In addition to boosting brainpower, eating fish may also lower your risk of developing Alzheimer's disease. If you're not a fan of seafood, consider non-fish sources of omega-3s such as walnuts, ground flaxseed, flaxseed oil, winter squash, kidney and pinto beans, spinach, broccoli, pumpkin seeds, and soybeans.
Limit calories and saturated fat. Research shows that diets high in saturated fat (from sources such as red meat, whole milk, butter, cheese, cream, and ice cream) increase your risk of dementia and impair concentration and memory. Eating too many calories in later life can also increase your risk of cognitive impairment. Talk to your doctor or dietician about developing a healthy eating plan.
Eat more fruit and vegetables. Produce is packed with antioxidants, substances that protect your brain cells from damage. Colorful fruits and vegetables are particularly good antioxidant "superfood" sources. Try leafy green vegetables such as spinach, kale, broccoli, romaine lettuce, chard, and arugula, and fruit such as bananas, apricots, mangoes, cantaloupe, and watermelon.
Drink green tea. Green tea contains polyphenols, powerful antioxidants that protect against free radicals that can damage brain cells. Among many other benefits, regular consumption of green tea may enhance memory and mental alertness and slow brain aging.
Drink wine (or grape juice) in moderation. Keeping your alcohol consumption in check is key, since alcohol kills brain cells. But in moderation (around 1 glass a day for women; 2 for men), alcohol may actually improve memory and cognition. Red wine appears to be the best option, as it is rich in resveratrol, a flavonoid that boosts blood flow in the brain and reduces the risk of Alzheimer's disease. Other resveratrol-packed options include grape juice, cranberry juice, fresh grapes and berries, and peanuts.
Now let's take a look at improving memory from another angle by listening to noted author Alexanes Leeny.
Are you seeking ways to Improve Memory? The human mind is undoubtedly a wonderful tool but memory is a skill that can only be cultivated with some practice and a lot of patience. Anyone wanting to improve memory can learn memory sharpening skills and problem solving techniques with only a little effort.
No one actually has "bad" memory. The problem is that people unknowingly end up developing bad memory habits as early as infancy itself. Because of bad recall habits, people often face problems during examinations, interviews and other circumstances that require efficient memory.
Many people believe that they possess a poor capacity to remember facts, information and experiences in life. However, many ways and techniques, which can be applied at any age, aid in memory improvement. In fact, improving memory is just a method of modulating certain personal habits in order to practice skills that can help in strengthening recall power.
If you are also looking for ways you can improve your memory then the best way to start is by visiting the improvememoryhub.com. By visiting this website, you will be able to draw the maximum advantage of the free memory improvements articles, videos and resources. The website features interactive and skilled audio techniques that can help those suffering with problems of memory loss.
Who would not like to sharpen his/her cognitive function and improve their ability to retain information? Memory improvement techniques are endless and it is very important to effectively navigate through these techniques so that life becomes even easier thereby increasing brainpower.
All of us know that neither memory loss nor the ability to improve memory is dependent on age. Regardless of your age, you can successfully improve your memory. Below are a few ways that can help you to improve your memory.
Proper Diet and Sleep
It is very important to have a highly nutritious diet that is rich in minerals and vitamins. Following a proper diet and adequate sleep is also extremely important. Both these things help to optimize learning abilities and keep the body healthy. Diets rich in fruits and vegetables have been proven to improve brain activity.
Stay Organized
Staying organized helps in reducing stress and simplifying life. Staying clutter free will help you get rid of trivial matters. You will be able to channel your mental energy and focus on things that are more important. Staying organized will also increase your ability to retain more information.
Exercise Your Brain
In order to function at a high level, our brain needs adequate exercise. It is extremely important to keep the brain active and give it enough opportunities to grow. You can involve yourself in crossword puzzles, Sudoku and in playing strategy games such as chess or checkers.
Use Brain Foods
According to studies, certain food items help in improving memory. Some of these items are grapes, apples, blueberries, onions, whole-grain puffed rice, spinach, curry, orange juice, nuts, dark leafy vegetables, fish and caffeine.
~ ~ ~
Sources: brainyquote.com, Wikipedia, fciwomenswrestling.com, fciwomenswrestling2.com, FCI Elite Competitor, femcompetitor.com, photos thank you Wikimedia Commons.
http://www.helpguide.org/articles/memory/how-to-improve-your-memory.htm
http://www.improvememoryhub.com
http://www.articlecity.com/articles/self_improvement_and_motivation/article_