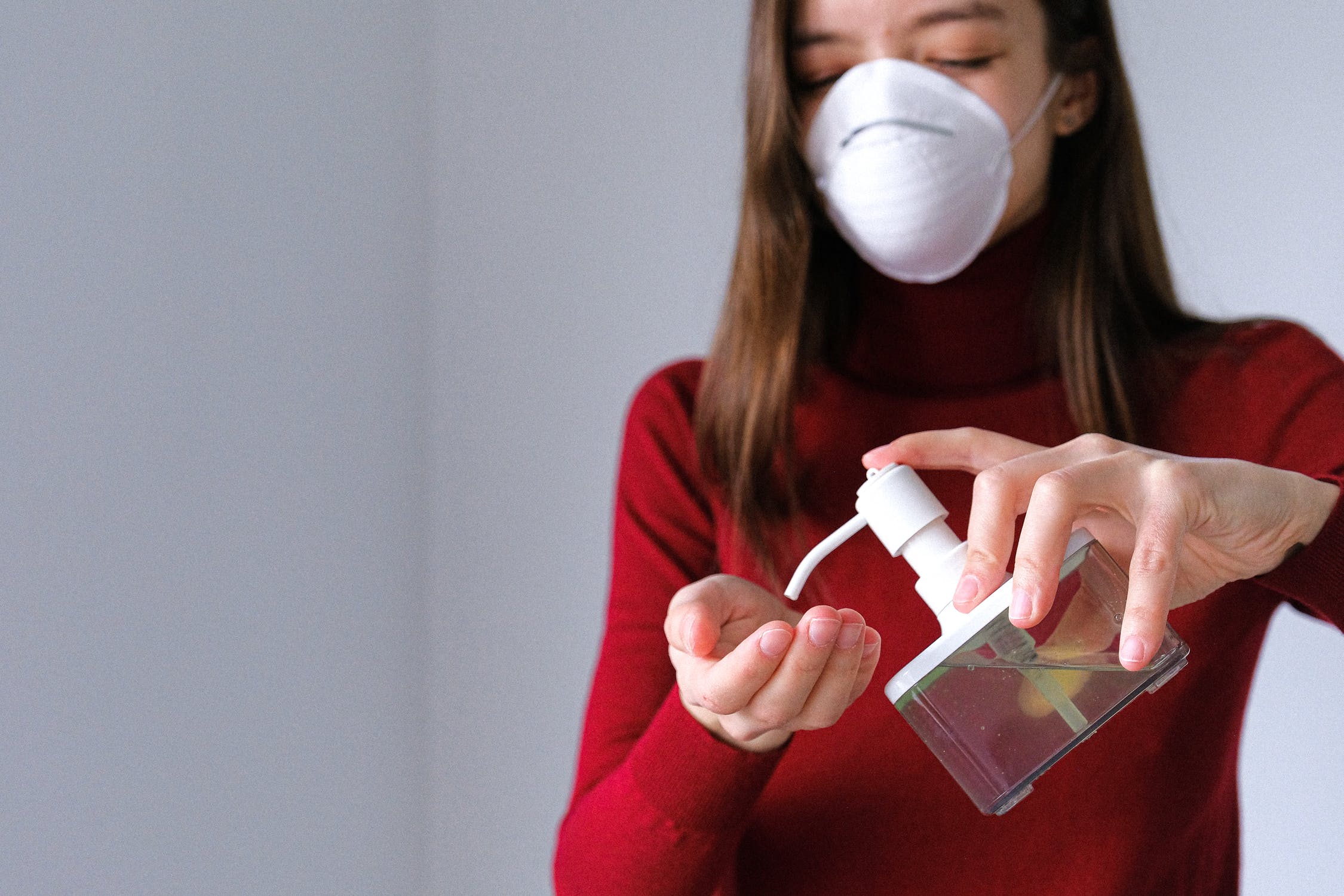 There a number of reasons to take a leave of absence from your Stanford University college career. Maternity leave, sabbatical, vacation and grieving to name a few, are some of the examples on their official list.
What about a logical, rational and sane reason to actually drop out of Stanford?
Can you think of one?
A young lady who is hard to believe actually exists and is a powerful inspiration to millions of women and men who know her personally or read about her is Elizabeth Anne Holmes. Now 31, she thought of a reason to drop out of Stanford at the tender age of 19 and it's hard to wage a sound argument counter to her reasoning.
She became a billionaire.
Well, she actually designed and built a better medical mouse trap first. She is the CEO of Theranos, a blood testing company, which she founded in 2003 while she was a chemical engineering major at Stanford University.
The company was originally based on her invention and patent for a way to run 30 common lab tests, on blood obtained via a finger stick, using microfluidics or "lab-on-a-chip" technology – a much faster and cheaper method than traditional lab testing techniques.
By 2014, the company offered 200 tests, was licensed to operate in every state in the United States and was valued at nearly $10 billion. At present, Theranos has entered into a partnership with the drugstore chain giant Walgreens to build thousands of Wellness Centers across the country offering a full menu of blood tests directly to consumers at a charge that is generally one-quarter to one-tenth of what others charge.
When most of us are that young, it's extremely hard to make sound decisions even for what at the time seems like the right reasons. What was Ms. Holmes motivation for creating this type of company?
A peek into her family background is helpful.
According to Wikipedia Ms. Holmes was born in February 1984 in Washington, D.C. Her father, Christian Holmes IV, worked in the United States, Africa and China as part of government agencies such as USAID. Her mother, Noel Anne (Daoust), worked as a Congressional committee staffer. She has a brother, Christian Holmes V, who is the director of product management at Theranos. One of her ancestors was a founder of the Fleischmann's Yeast company. She is related to actress Katherine MacDonald who was married to Christian Rasmus Holmes II (1898-1944).
As a child, she read the biography of her great-great-grandfather Christian R. Holmes, who was a surgeon, engineer, inventor, and a decorated World War I veteran. He was born in Denmark in 1857 and was the dean of the University of Cincinnati College of Medicine, where a hospital is named after him. The career of her ancestor inspired Elizabeth to take up medicine, but she soon found that she had a fear of needles. She later described this fear as one of her motivations to launch Theranos.
The informative business publication forbes.com relates that she was also motivated by the sad experience of seeing her uncle die from cancer because it wasn't caught early, inspiring Ms. Holmes to develop a way to potentially detect diseases earlier.
Much faster, cheaper and less painful than other tests, it can quickly test a drop of blood at a fraction of the price of commercial labs, and can run up to 70 different tests.
The road to impelling her business to flourish has kept her extremely busy.
As of 2014, Ms. Holmes has 18 US patents and 66 non-US patents in her name and is listed as a co-inventor on over a hundred patent applications.
Theranos Board Members include elder statesmen George Shultz and Henry Kissinger.
Ms. Holmes doesn't own a TV and has been quoted in several business publications stating that she works every day from the time she wakes up until she goes to sleep. She says that "What matters is how well we do in trying to make people's lives better. That's why I'm doing this. That's why I work the way that I work. And that's why I love what I'm doing so much."
At the office, you'll see her either in a black turtleneck or white lab coat taking a high-tech approach to blood testing. It's her uniform.
The respected newyorker.com shared, "One afternoon in early September (2014), Elizabeth Holmes took the stage at TEDMED, at the Palace of Fine Arts, in San Francisco, to talk about blood. TEDMED, a part of the Technology, Entertainment, and Design enterprise, is an annual conference devoted to health care.
Holmes told the audience that blood testing can be done more quickly, conveniently, and inexpensively, and that lives can be saved as a consequence."
As of their December 2014 article, speaking of Theranos, they explain, "It has also opened centers in forty-one Walgreens pharmacies, with plans to open thousands more. If you show the pharmacist your I.D., your insurance card, and a doctor's note, you can have your blood drawn right there. (The sample is then sent to a Theranos lab.) From that one sample, Holmes said, several tests can be run—all less expensive than standard blood tests, sometimes as much as ninety per cent below the rates that Medicare sets. A typical lab test for cholesterol can cost fifty dollars or more; the Theranos test at Walgreens costs two dollars and ninety-nine cents".
Female Competition International, through our involvement with Fciwomenswrestling.com and Femcompetitor Magazine, makes every effort to see the world through the eyes of our focus group and readers who are primarily Female Wrestlers.
It is our experience that many Female Submission Wrestlers who provide session wrestling and are independent contractors have basic medical coverage with very high deductibles.
Thanks to Ms. Holmes and her company's efforts, this blood testing service could be very beneficial to the women in our industry.
Elizabeth Holmes was named to this years' TIME 100 list of the world's most influential people Thursday. She's being compared to visionaries like Bill Gates and Steve Jobs. Just as Mr. Gates wanted a computer on every desk, Ms. Holmes wants a blood test in every drugstore.
The interesting site www.inc.com smiles, "Now Holmes is ranked No. 1 on the Silicon Valley 100, Business Insider's list of the most prominent (and coolest) people in Silicon Valley."
Intrigued by their father's work in China, Elizabeth and her brother learned Mandarin Chinese at a young age. Yes, she speaks Mandarin fluently.
There is so much to admire about Ms. Holmes, it's still hard to believe that she is real. We should mention one other thing.
According to cbsnews.com, Ms. Holmes is the youngest self-made female billionaire in the world.
For those of you in our great industry who set high goals and aspire to surpass them, you have a fantastic example in Elizabeth Anne Holmes that if you are determined and have a plan, you can achieve virtually anything you want during this life's journey.
~ ~ ~
Femcompetitor.com subscribes to fciwomenswrestling.com news source, no affiliation.
Sources: brainyquote.com, Wikipedia, fciwomenswrestling.com, fciwomenswrestling2.com, FCI Elite Competitor, femcompetitor.com, photos thank you Wikimedia Commons.
https://benefits.stanford.edu/leave
https://studentaffairs.stanford.edu/registrar/students/leave
http://www.forbes.com/profile/elizabeth-holmes/
http://www.cbsnews.com/news/elizabeth-holmes-youngest-self-made-female-billionaire-revolutionize-health-care/
http://www.businessinsider.com/theranos-ceo-elizabeth-holmes-favorite-books-2015-7
http://fortune.com/40-under-40/elizabeth-holmes-9/
http://www.inc.com/larry-kim/21-surprising-facts-about-the-world-s-youngest-female-billionaire.html