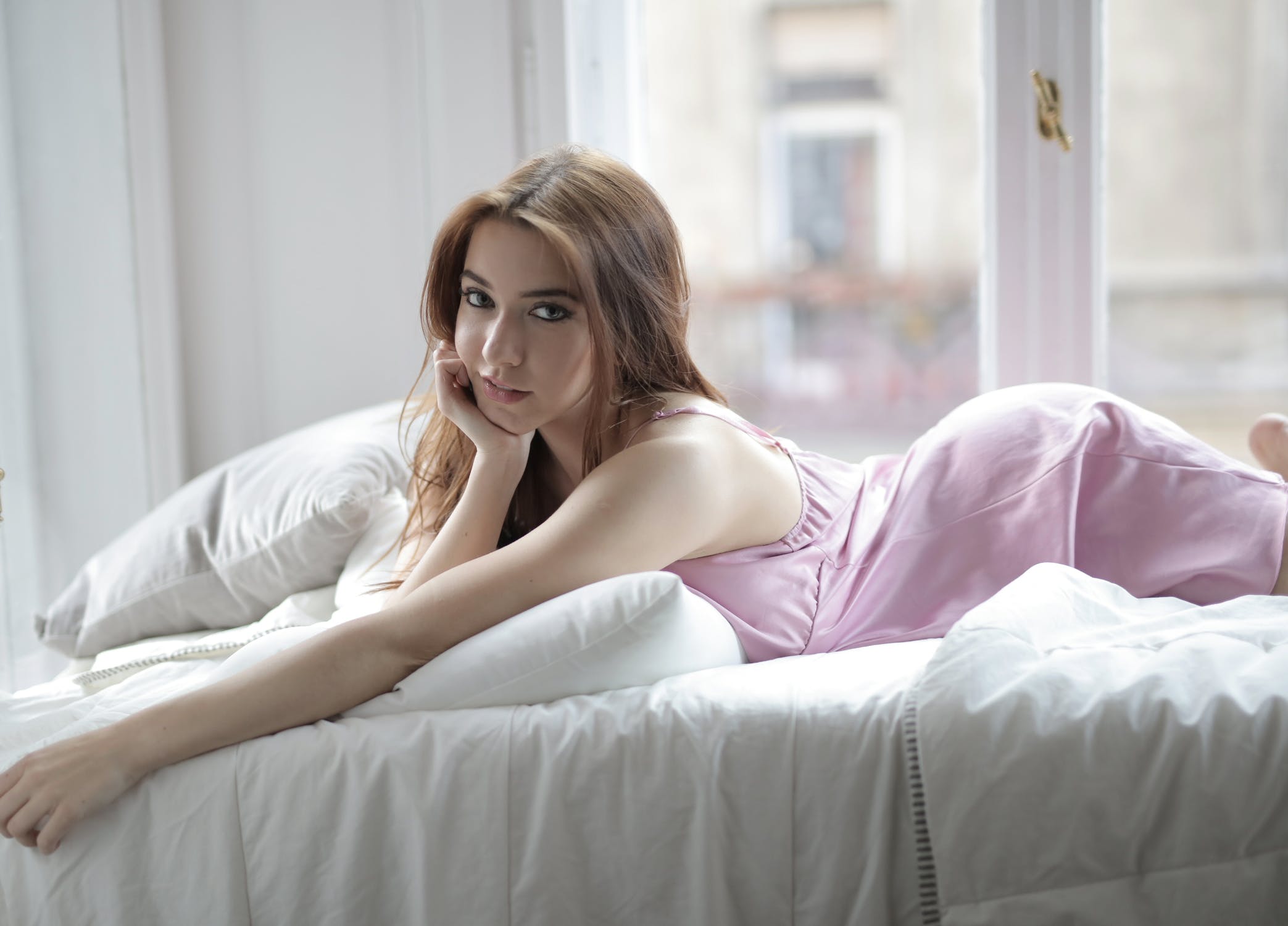 Standing out on a video that features lop-sided victories is how this writer remembers the beautiful, slender raven haired beauty Maryna the most. It's interesting what memories call out to you from the past over a decade later. In the moment, the action is so powerful and the girls are so young that it seems like it will go on and on but before you know it, it's gone permanently.
The other component of Maryna's career that is outstanding is the fact that this fresh faced girl next door princess is a Black Sea Amazon extreme fighter as well as a formidable DWW wrestler.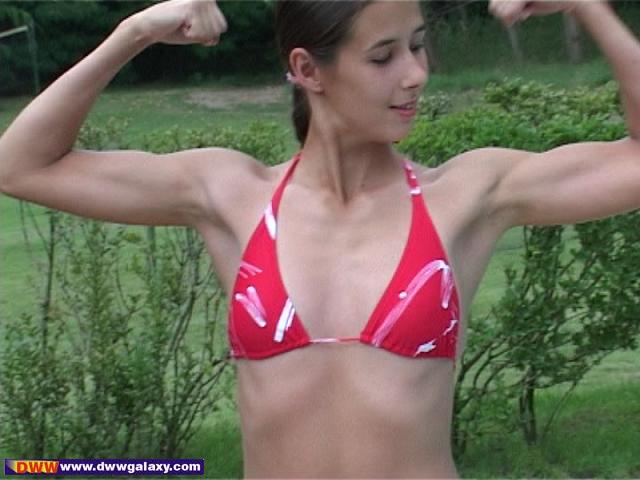 Maryna's career resume includes matchups against Jana N. Ira P, Valentina, Zambia, Ayse, and super tough Antscha.
She had her rivalries too as one reviewer explains.
"Stunning beauty Maryna's long dark hair falls down to her waist, but however securely tied makes an inviting target for the ever-vicious Jana, who after their first catfight on DWW-312 let it be known that she really wanted another go at Maryna. Maryna fights bravely but is too slim to contain Jana's methodical demolition technique. The tense emotion of the rematch is plain in their faces."
Give Maryna credit. She did not shy away from the tough matches to primarily face newer girls.
In another match with Jana N that showed Maryna's grit. Wrestling is not her main course meal compared to BSA Fighting but she agreed to meet Jana who is always tough and the match proved to be so with Maryna surviving a head scissors but came up with a sore mouth. Tough as she is, she continued to fight on.
Her fighting style in wrestling is to be a head hunter and she is adept with her hands but is very vulnerable to scissor attacks from higher skilled wrestlers.
In her BSA matches Maryna seems far more at home with high kicks and strong body blows. For a slender girl she can take some punishment and in the matches reviewed, she is a good sport bowing, smiling and even conversing with a sense of humor after sustaining a loss.
Another reviewer speaks to this.
"In October 2003, Ira and Maryna visited DWW and of course it would have been a waste of time if they wouldn't have performed one of their specialties: An extreme fight. See them preparing, warming up, in their pauses and after their fight as well as their exciting fight. It is a pretty short fight but incredibly intense with both women leaving their visible marks on their opponent. If you like kicking and boxing and fighting at once plus two beautiful women who do this at perfection, then don't miss it!"
And one more.
"If you have ever seen BSA extreme fights and liked them, you'll be most impressed by the Summer 2003 fights. Never ever before were the girls so determined to win and so prepared. The aggressive and ambitious BSA newcomers are also stunning beauties. You loved Ira P. in 2002, now lovely Maryna and Nastassja are sure to hypnotize you into an instant worshipper."
Maryna's name means Wished for Child. How fitting that is.
She is gorgeous, intelligent, classy and cosmopolitan. What more could a parent want?
Maryna  (left)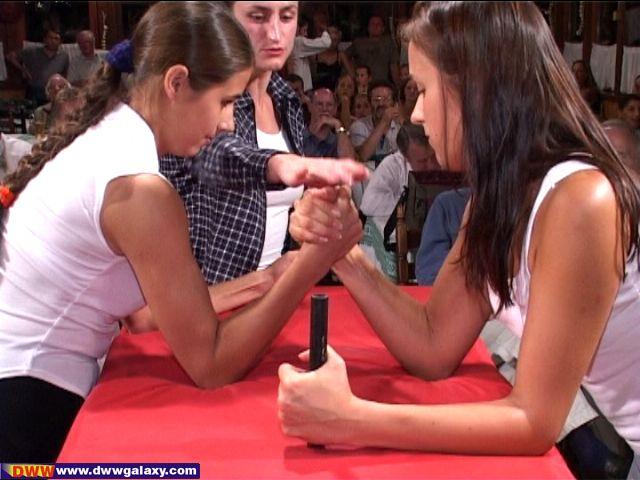 What we want is to travel again.
Maryna's matches were primarily contested along the might Danube River and while we've often spoken about nearby locations, we've never swam to the island that proudly displays its name; Danube Island.
The fine European site wien.info paddles us out there. "In Vienna, the Danube is omnipresent – whether in the form of the Donau-Auen National Park or Old Danube, Danube Island or Danube Canal. This also means that the river banks and beaches are close by. The Viennese use them to relax, for play and sports, or for pleasurable hours at the beach cafes, bars and restaurants that can be found on the Old Danube and the Copa Cagrana on the Danube Island.
With roughly three million visitors, the three-day Danube Island Festival is the largest party event in Europe.
But there is plenty happening on "the island" at other times as well: The recreational paradise of the Viennese includes 42 kilometers of sand, pebble and grassy beaches on the New Danube, bays, playgrounds (also for ballgames), graded jogging and skating paths, rental agencies for boats, bicycles and surfboards, extensive nudist areas, bars, cafés and restaurants on the Copa Cagrana.
During the summer, up to 300,000 guests a day throng the Danube Island, one of the largest recreation areas in Europe. It's not hard to find your way around the island's twelve sections. The multifunctional information center has existed since 2010. Not only are visitors' questions answered here, but the "Island information" area also offers a water playground and changing themed exhibitions.
On the 5,000 square meter water playground (free admission), children can splash about, jump in puddles and experiment with water to their heart's content.
A stream begins from a spring on a hill and falls into a pond over a waterfall. Small captains can cross the pond on a rope ferry or on a 15-meter suspended bridge. Water toys invite children to experiment, and transport along the Danube can be demonstrated with a real ship lock. In the meander zone, new river banks and sand castles can be built from mud. Showers are available for the "return to civilization".
At the Danube Island climbing park, fearless visitors can climb to stations at up to 10 meters under the watchful care of trained climbing guides.
On the upper platforms, they will be rewarded by a wonderful view of the surroundings. High safety standards are always followed. Every climber is equipped with a helmet and harness and secured with a double-run safety rope."
Have you ever heard of Danube Island? Well now you have and if you're like me, I look forward to visiting one day. It will make me remember Maryna.
Maryna provided fans with fantastic memories during her days of battle. She was tough, fearless, talented and great to look at as well. So often I asked myself, what is a beautiful fresh faced girl like her doing participating in a grappling war zone voluntarily? Yes her name means that she is a wished for child and as for us fans, she was a wished for Fem Competitor as well.
~ ~ ~
Some may find other women's wrestling sites erotic in nature. If you are offended by depictions of women wrestling in erotic situations, please exercise caution in visiting women's wrestling sites.
Femcompetitor.com subscribes to fciwomenswrestling.com news source, no affiliation.
Sources: brainyquote.com, Wikipedia, fciwomenswrestling.com, fciwomenswrestling2.com, FCI Elite Competitor, femcompetitor.com, WB270.com, dwwgalaxy.com, photos thank you Wikimedia Commons.
http://www.wien.info/en/vienna-for/families/outdoor/danube-island
http://www.wien.info/en/sightseeing/green-vienna/relaxing-on-the-danube