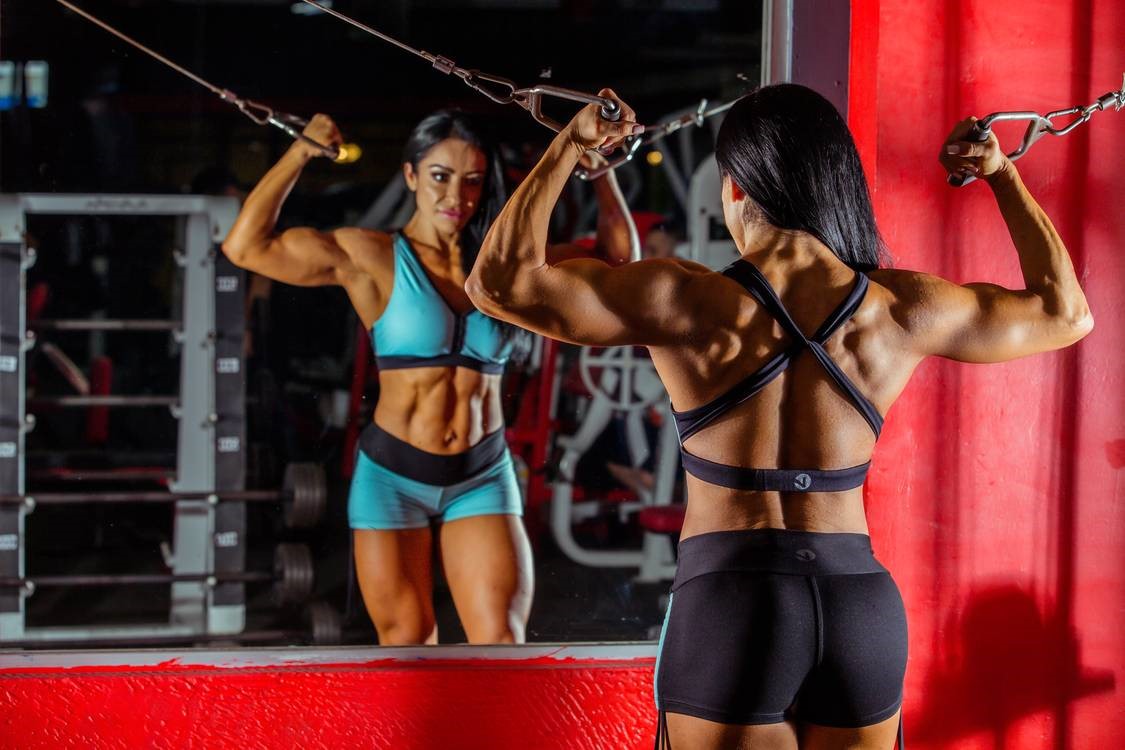 Soft spoken, slight in build, exotic and beautiful by her humble demeanor you would never know that she is a queen.
Maria Queen. Given her wrestling abilities, it's a name that aptly applies.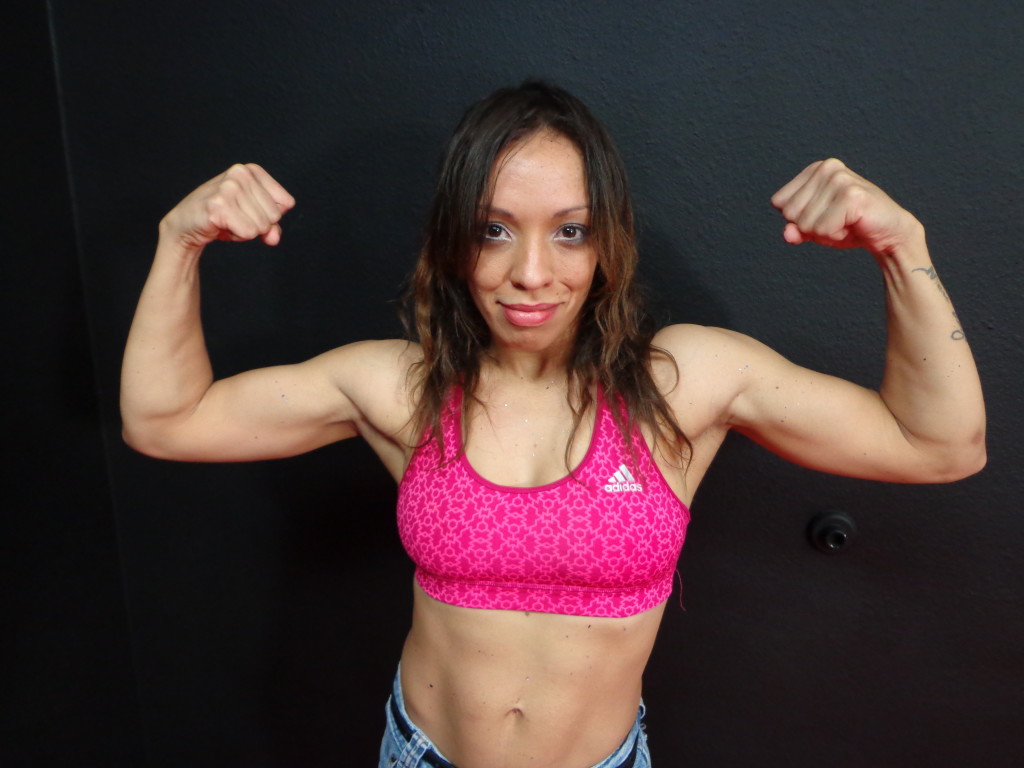 Fciwomenswrestling visited with Maria at a recent event and witnessed a display of wrestling skills that would ensure her reign in the female submission wrestling kingdom.
She's well-traveled and was born in Brazil. When she speaks, her voice is so sweet it's like listening to a song. In our conversation with her one thing that she made clear is that she loves wrestling in America and appreciates the opportunities here and the importance that Americans bestow upon their sports.
The times that we have seen her wrestle, she always comes out on top.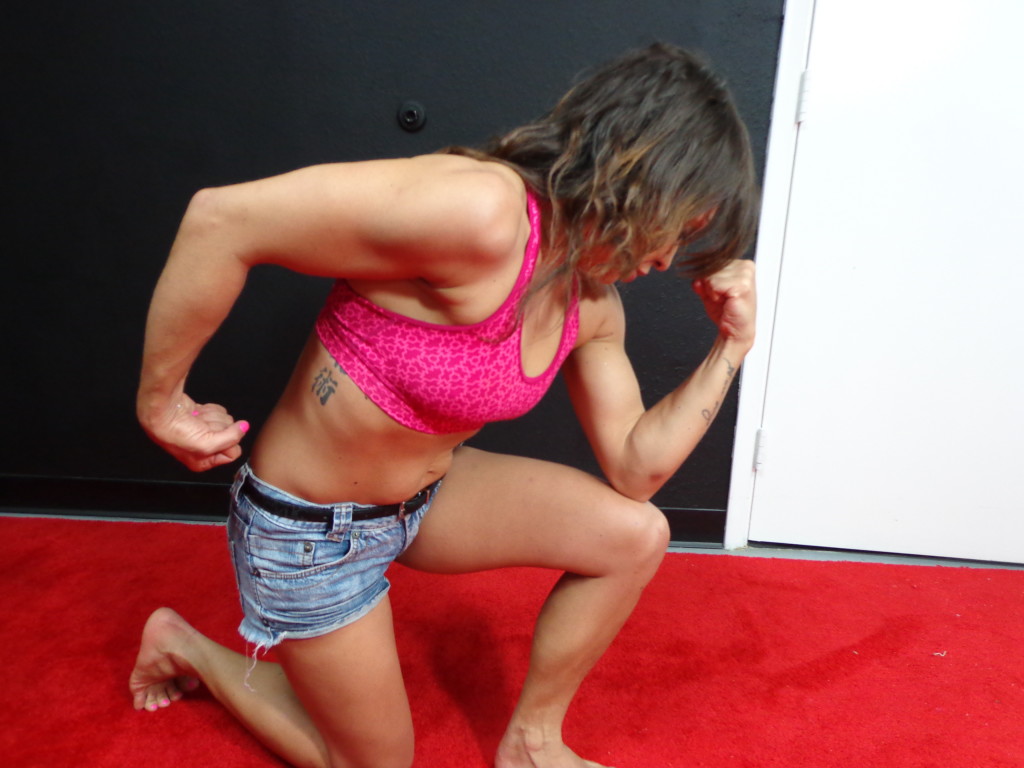 This is consistent with her past in Brazil and all over the world where she has competed in professional BJJ Tournaments. She showed us film of her conquests and it was amazing.
She is a session wrestler as well. Her sweet personality and down to earth conversational approach makes her ideal for sessions. Here is what one satisfied customer had to say.
"Maria Queen stands out as the real deal. A recent import, she is gorgeous and absolutely fits the physical stereotype of Brazilian women.  Initially appearing a bit fragile and petite with her coat on, she asked me in her cute voice what I was looking for.
Being of average height and in ok shape, I said I wanted something fun, moderately competitive in wrestling and/or grappling. She went into the other room to prepare, then exited, and slowly came toward me. . . Next, she simply had her way with me. It didn't seem to matter what I did. She had me tapping, choking, and gasping for air in less than 2 minutes. Demanding I frantically sputter Maria Queen to ease the pain numerous times, she finally gave a little mercy and slowed into some semi competitive wrestling and Bjj. The session lasted a bit longer than anticipated. She was very friendly, very skilled and an overall handful for me. . . By far, my best session ever!"
Brazil is a fascinating country. I had a close friend that unfortunately passed away who was an exceptional Travel Agent that made it his mission to travel the globe. Of all of his stops he absolutely loved Brazil and the beautiful women like Maria, who like exotic flowers, blossomed there.
Rio de Janeiro and its beautiful beaches are world renowned and given Maria's gorgeous looks, this city is a soothing place to start if you want to taste Brazil.
Pouring the sand first, Rio de Janeiro is a huge seaside city in Brazil, famed for its Copacabana and Ipanema beaches, Christ the Redeemer statue atop Mt. Corcovado and Sugarloaf, a granite monolith with cable cars to its summit. The city is also known for its sprawling favelas (shanty towns). Its raucous Carnival festival, featuring parade floats, flamboyant costumes and samba, is considered the world's largest.
In terms of its history, founded in 1565 by the Portuguese, the city was initially the seat of the Captaincy of Rio de Janeiro, a domain of the Portuguese Empire. Later, in 1763, it became the capital of the State of Brazil, a state of the Portuguese Empire. In 1808, when the Portuguese Royal Court transferred itself from Portugal to Brazil, Rio de Janeiro became the chosen seat of the court of Queen Maria I of Portugal, who subsequently, in 1815, under the leadership of her son, the Prince Regent, and future King João VI of Portugal, raised Brazil to the dignity of a kingdom, within the United Kingdom of Portugal, Brazil, and Algarves.
As of this June 2015 writing, here is a nice video by Gared Leonard that quickly takes you to the beaches.
A fantastic tour guide bespokebrazil.com provides us with a tropical drink and an inside scoop on some of the best beaches in Brazil.
""Trancoso is perhaps the coolest beach destination in Brazil. It's where the Brazil's celebrities head to super chic hotels to live it up in luxury. Situated on the southern Bahia coast the town was a little known village some ten years ago but now is the place to be seen. The wealthy from Rio and Sao Paulo come here for a beach break and it is filled with designer boutiques and restaurants offering the finest food outside of these two cities.
Fernando de Noronha is one of the most beautiful places in the world. That sounds like a big statement but it is hard for anyone to disagree. It's a picture perfect archipelago of 21 islands, with deserted beaches and some of the best diving on the planet. The islands and the waters that surround them form part of Brazil's first national marine park and all visitors are required to pay a daily environmental tax. The environment and ecology play an important role on the island and buildings are strictly regulated.
You cannot fail to fall in love with Jericoacoara. This small town on the north coast in the state of Ceara, not far from Fortaleza, is possibly our favorite beach destination in Brazil. Known by everyone as Jeri, it's unpretentious, laid back and a fabulous place to spend a few days or a few weeks. The town has a vast beach, backed by a large sand dune where everyone gathers for sunset and is a major world kitesurfing destination as well as being popular for other watersports."
There were at least ten listings but perhaps one more.
"The state of Alagoas is rarely visited by non-Brazilian tourists however has some incredibly stunning and near deserted beaches for those looking for beach tranquility and to get away from the crowds. All along the coastline of the state are reefs and a number of fine beaches with crystalline water and white sands."
From the sports, food, night life and beaches we could write endless novels about Brazil and after meeting Maria Queen, be inspired to.
Please keep tabs on Maria.
She exemplifies everything that we love about good sportsmanship and entertainment. She wrestles at a very high level and as our industry grows, we're confident, so will she. It's only fitting because after all, she is the Queen.
~ ~ ~
Sources: brainyquote.com, Wikipedia, fciwomenswrestling.com, fciwomenswrestling2.com, FCI Elite Competitor, femcompetitor.com, WB270.com, photos thank you Wikimedia Commons.
http://www.bespokebrazil.com/beaches/
https://www.youtube.com/watch?v=e16kjlV9XTc Best Beaches in Rio de Janeiro, Brazil