March 9, 2022, Women's Freestyle, Competitive Submission, Lady Pro Wrestling And MMA News
March 9, 2022,
Fully competitive women's wrestling is in a great place.
Fantastic news abounds.
Where should we start?
Since our inception, Female Competition International (FCI), has written about the WCWA (Women's Collegiate Wrestling Association) and her associates. They are an incredible organization.
Let's get started.
In the realm of Women's Collegiate Freestyle Wrestling, here is important news.
FREESTYLE WRESTLING, MARCH 2, 2022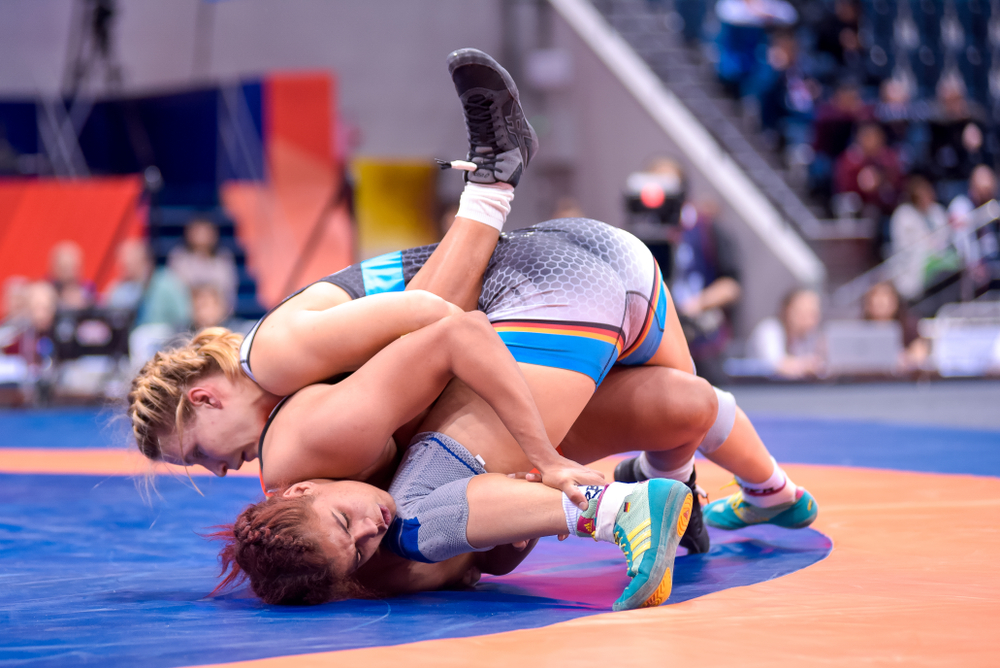 The informative team at flowrestling.org, share, "For the third year in a row, the coalition of NCAA women's programs will host the National Collegiate Women's Wrestling Championships. The first year was in Adrian, Michigan, but last year it moved to Tiffin, Ohio. This year it returns to Adrian and promises fireworks as the best NCAA women scrap for national titles."
Sounds great. Wish we could be there.
LADY PRO WRESTLING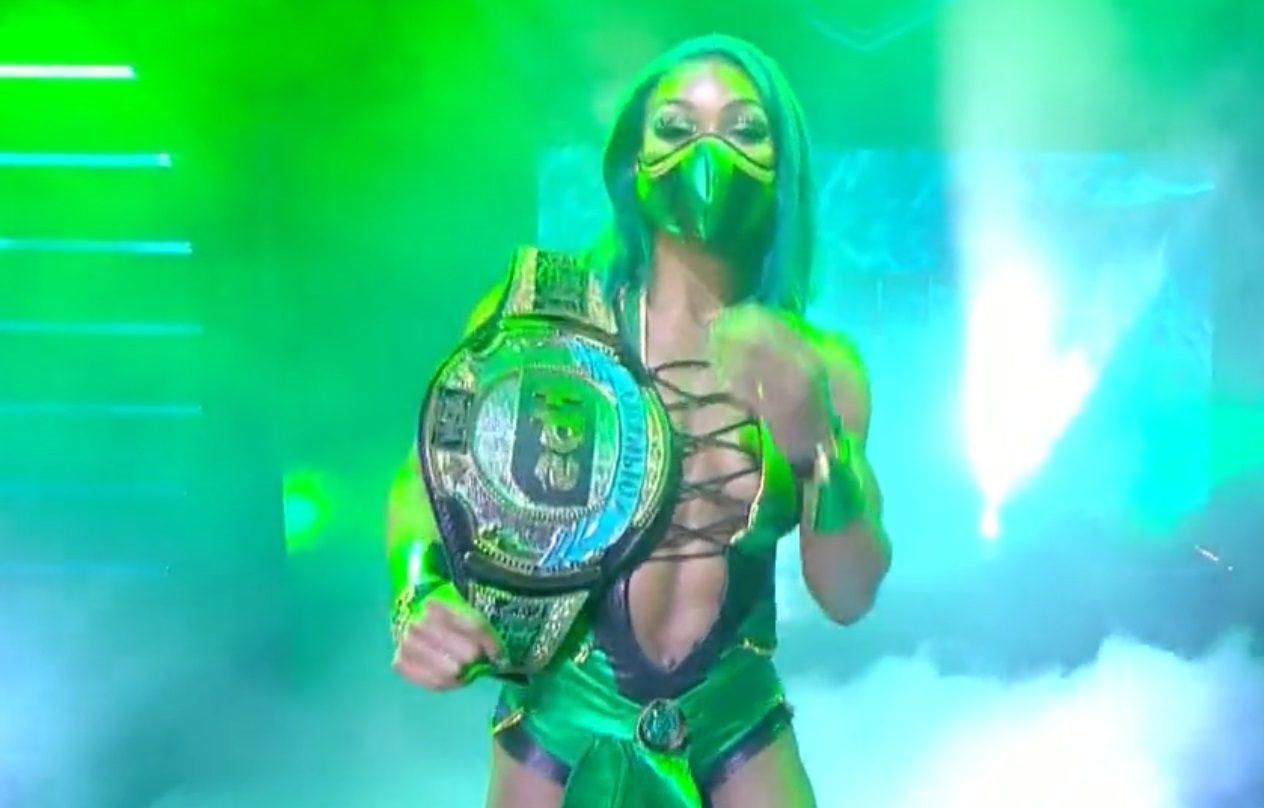 Here is another first.
Major League Wrestling, commonly shortened to MLW, is an American professional wrestling promotion based in New Rochelle, New York. The promotion was founded in 2002 in Philadelphia, Pennsylvania by former WWE writer Court Bauer. The promotion markets its product as "Hybrid Wrestling", with its roster featuring a mix of different styles.
Here is the breaking news.
The informative news and information source f4wonline.com announces, "MLW has announced that its first Women's Featherweight Championship is currently being designed. It will be the first Women's title in the history of MLW. In July 2021, it was announced that Shimmer founder Dave Prazak had joined MLW and would be spearheading the start of the promotion's women's division. MLW previously had a short-lived women's division launch in 2019."
Impressive. We can't wait to see how the design evolves.
We'll try and keep you updated.
The Powerful AEW jolted out some exciting news as well. Recently All Elite Wrestling hosted its AEW Revolution 2022 pay-per-view.
A gorgeous girl made a stunning and jaw dropping appearance.
As shared by destructoid.com, "The biggest head turner of the night was perhaps the appearance of stellar AEW TBS Champion Jade Cargill, who was scheduled to defend her title against judoka ass-kicker and number one contender Tay Conti.
When the time came for the wrestlers to make their entrance, Cargill rocked up in a stunning green ensemble, faithfully stylized after Cargill's Mortal Kombat namesake: Edenian assassin Jade. Accompanied by a live guitar solo from Grammy award-winning artist Christone "Kingfish" Ingram, the Flordia-born champion made her way to the ring to do battle."
How does she look?
COMPETITIVE FEMALE SUBMISSION WRESTLING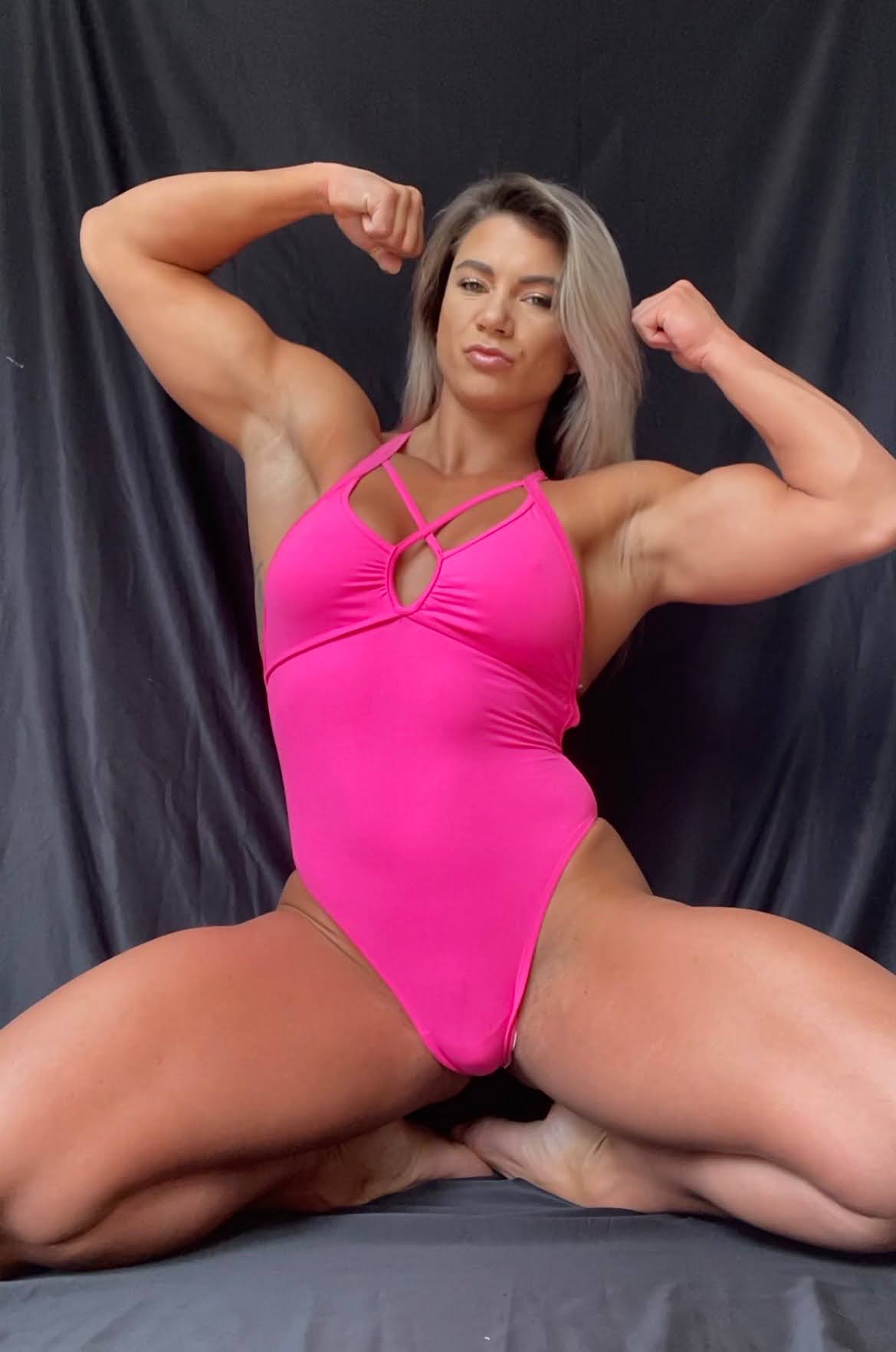 There is a stunning new Session Girl with gorgeous feminine muscle now wrestling out of London and the Midlands.
Her name is Denise and she is a stunner.
Here the link to her WB270 page. https://www.wb270.com/eur/deniseWstl.htm
Here is her email. denisewrestler@gmail.com
Be respectful. Be good. Have tons of fun.
FEMALE PROFESSIONAL MMA
Huge news in the Professional Fighter's League (PFL)
For some time there has speculation where super star Kayla Harrison would land.
It appears the speculation is over.
As posted by bleacherreport.com, "Kayla Harrison has reportedly re-signed with the Professional Fighters League (PFL) despite interest from the UFC and Bellator. According to ESPN's Marc Raimondi, Bellator made Harrison a "lucrative offer" earlier this year, but PFL had the right to match any offer Harrison received from another promotion, and it decided to do so."
That is blockbuster news.
We viewed the PFL Women's Lightweight Challenger series on Fubo TV and it was explosive. The most shocking and electric match was American Jeslen Miselle's complete decimation of Germany's three sport champion, Julia Dorny in the first round.
More details about Kayla's signing.
PFL SIGNS GLOBAL MMA STAR FIGHTER, KAYLA HARRISON, TO MULTI-YEAR AGREEMENT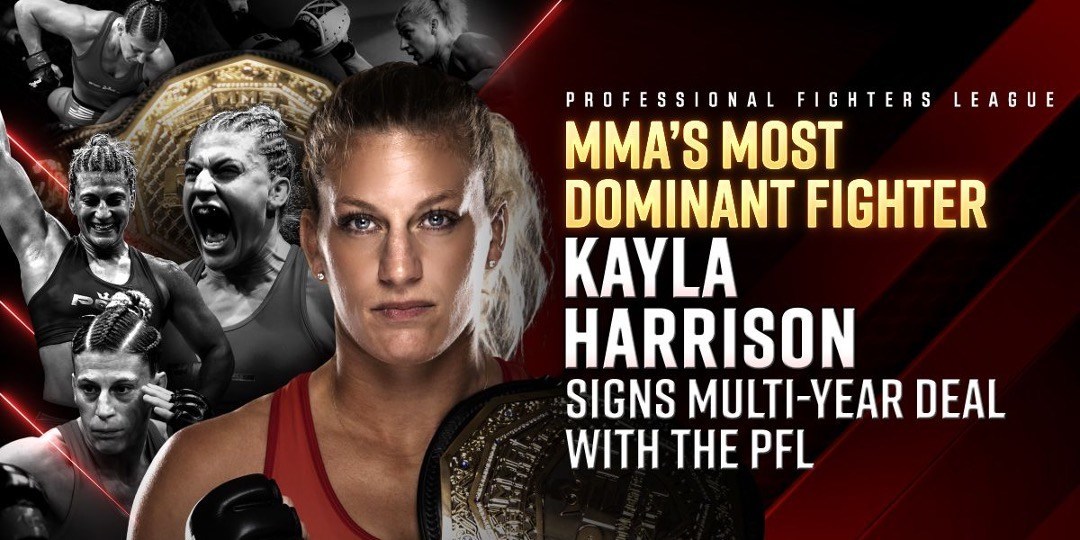 PFL ANNOUNCES LAUNCH OF PAY-PER-VIEW (PPV) SUPER FIGHT DIVISION INCLUDING KAYLA HARRISON AS FIRST MAJOR FIGHTER
HARRISON TO COMPETE IN PFL 2022 SEASON BEGINNING APRIL 20 ON ESPN NETWORKS AND SIMULCAST ON ESPN+ IN U.S. PLUS DISTRIBUTION TO 160 COUNTRIES ON PREMIUM SPORTS PLATFORMS
News provided by
Professional Fighters League (PFL)
Mar 08, 2022, 11:33 ET
NEW YORK, March 8, 2022 /PRNewswire/ — The Professional Fighters League (PFL), the fastest growing and most innovative sports league, has announced two-time Women's Lightweight champion Kayla Harrison will return to the PFL SmartCage with a multi-year agreement. The most sought-after fighter in the world, Harrison is a two-time Olympic gold medalist and regarded as one of the top combat sport athletes.
Harrison holds a perfect record in PFL, winning two titles and million-dollar purses, and her talents were sought by every major promotion across the globe. When she steps into to the SmartCage for the 2022 Regular Season, Harrison will face the most decorated Women's Lightweight division in PFL history, including former world champion Julia Budd.
"It is a privilege to announce the PFL has signed the most dominant MMA fighter in the world, Kayla Harrison, to a new multi-year agreement," said PFL CEO Peter Murray. "I am also excited to announce the PFL is launching a new Pay-Per- View Super Fight Division where star MMA fighters will compete on a global stage against the best fighters in the sport.  Two-time PFL Champion, Kayla Harrison, will be fighting in the PFL's 2022 Season starting this April on ESPN networks and will also continue to build her legacy as a main event in the PFL's PPV Super Fight Division."
Harrison's first opponent in 2022 will be announced in the coming weeks, along with the entire PFL Regular Season schedule.
Following a breakthrough year that saw 100 percent audience growth, PFL has accelerated its momentum in the early part of 2022 with a multi-year renewal with ESPN, generating widespread buzz with its unprecedented Challenger Series exclusively on fuboTV and adding several leading brands to its blue-chip sponsorship portfolio.
Professional Fighters League is the No. 2 MMA company globally and features an elite talent roster with 25 percent of its fighters independently ranked in the top-25 of the world, including 2021 PFL champions Ray Cooper III and Movlid Khaybulaev. PFL has live event coverage in 160 countries on leading distribution platforms and delivers a unique, innovative product to the more than 600 million MMA fans globally.
SOURCE Professional Fighters League (PFL)
~ ~ ~
OPENING PHOTO fciwomenswrestling.com femcompetititor.com grapplingstars.com Stefan-Holm-Shutterstock-photo-credit-Ediorial-use-

https://www.flowrestling.org/articles/7535784-national-collegiate-womens-wrestling-championships-breakdown
https://en.wikipedia.org/wiki/Major_League_Wrestling
https://www.f4wonline.com/news/mlw/mlw-introducing-womens-featherweight-championship
https://bleacherreport.com/articles/10029052-kayla-harrison-reportedly-signs-new-contract-with-pfl-despite-ufc-bellator-offers
https://www.destructoid.com/aews-jade-cargill-rocks-awesome-mortal-kombat-cosplay/
https://www.fcielitecompetitor.com/
https://fciwomenswrestling.com/