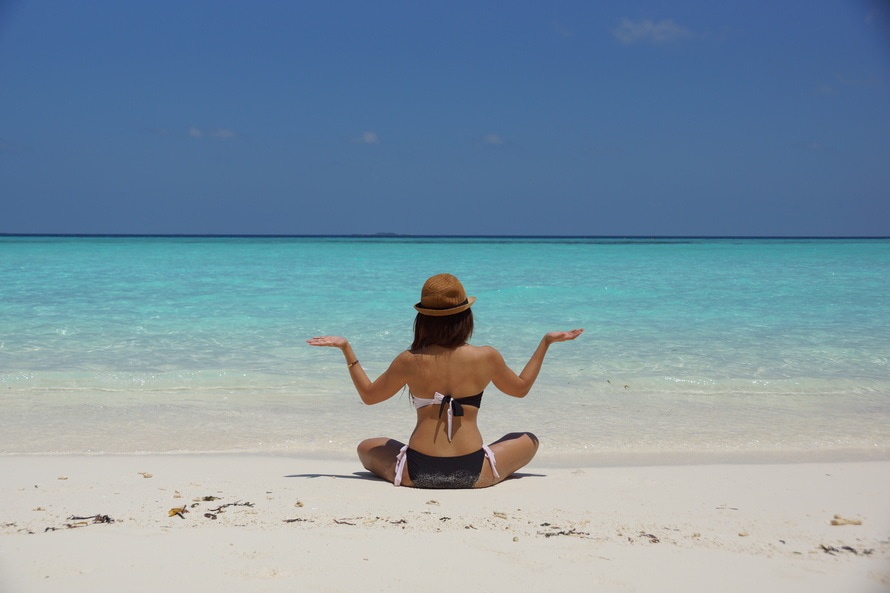 Lori "Lolo" Jones is an American track and field and bobsled athlete who specializes in the 60 and 100 meter hurdles. She won three NCAA titles and garnered 11 All-American honors while at LSU. She won indoor national titles in 2007, 2008 and 2009 in the 60 m hurdles, with gold medals at the World Indoor Championship in 2008 and 2010.
She is proof that some athletes are capable of being stars in multiple sports.
DWW's Marcela had a brief, but strong wrestling career, and she was also widely respected as an exceptional rugby player.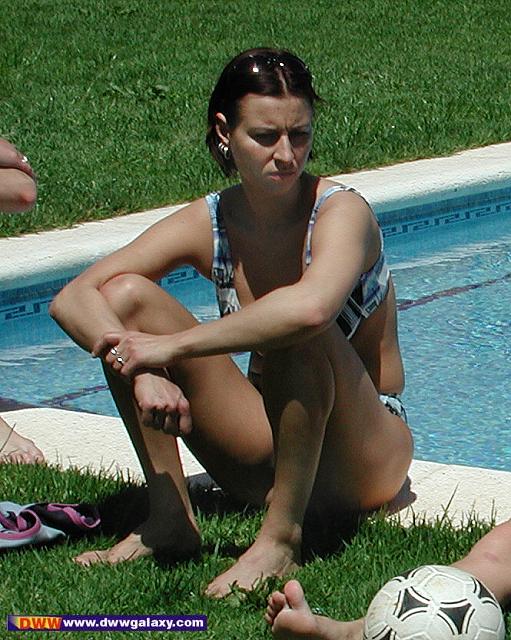 What intrigued me about Marcela was that when she wrestled she loved to wear green army camouflage style attire.
She would need to bring an army with her when she battled the well-known Danube star Viktoria M. inside on the blue mats.
It was a match where onlookers were continually coaching and Viktoria's body scissors elicited primal screams from Marcela. Still give our Rugby Princess her due. She installed a crunching body scissors on the sultry Hungarian beauty as well.
Her competition against Ina in the same room at first glance appeared to be a mismatch since Marcela was taller and heavier than the slender beauty sporting black. As usual, Marcela had her green warrior look.
Once the battle started, surprisingly Ina took control for a substantial amount of time before Marcela turned the tables and secured her with tight body scissors.
Marcela met Eva Sch in the indoor upper room and being the older grappler perhaps expected to have an advantage but Eva sporting the USA red, white and blue was just too tough.
About one minute into the match she trapped Marcela in a body scissors so painful that she screamed by surprise. It caught some of the other DWW girls in the audience by surprise as well as they began to laugh hysterically.
Once Marcela gathered herself, she began to initiate the action against Eva and even gained control but Eva would eventually escape an extended body scissors, get on top of Marcela, clutched Marcela's face between her legs and squeeeeeeeeeeeezed!
You could almost hear Marcela's jaw crack as she screamed loudly.
There was a temporary silence…….was she okay? Then the DWW girls started giggling again.
Oh well, girls will be girls.
Some reviewers enjoyed her matches as well.
Regarding her joust with Eva, here is another view. "This is an exciting pins and submissions wrestling match between two novice wrestlers.
Marcela is a mature woman and a female rugby player and therefore she's used to fighting. She was pretty confident about winning after she had seen that blonde newcomer Eva Sch. for the first time – however, she had been pretty wrong with her impression of Eva because that 19 years old blonde was a talented fighter.
Whatever Marcela tried doing to her, that much younger blonde did always know a good answer. The longer this match went on, the more Marcela became distressed. She was aggressively trying beating up that so much younger blonde but the more she had tried, the worse her own situation became. This is a great competitive wrestling match what particularly our fans of strong scissors will enjoy as well as those of you who like watching a younger woman fighting versus an older woman for real."
Another intriguing capsule came from her match against Lucy H. "This is an ultra-competitive pins and submissions wrestling match between two pretty new girls at this time. However, there was no love lost at all in this exciting match.
There was also "needle in the game" because rugby player Marcela was 8 years elder than 19 years old teenager Lucy. However, from the very first second, Lucy was eager and willing to attack and to finish off and to humiliate the older, but very proud woman. When Lucy apparently choked her in a headlock, almost all hell broke out and you could feel a very strong rivalry coming up in this fight. There were submissions on both sides and it's an exciting wrestling match you'll definitely love if you enjoy real and true female competition. Will the older woman finally teach the younger one a lesson?"
Speaking of Marcela's rugby background, there are some great rugby stadiums around the world.
Let's learn and peek at three of them.
The informative site intheloose.com shares that in Cardiff, Wales, "The Millennium Stadium has become one of the most popular stadiums in world rugby with both fans and players due to its central location in Cardiff. Fans can quite literally crawl their way from the bar into the stadium in a matter of minutes. And once inside the steep angle of the stands create and incredible atmosphere that is amplified even further when the roof is closed. The local banter isn't too bad either."
Another stadium that receives some love is Suncorp Stadium, Brisbane, Australia (capacity 52,500).
The nice site skyscanner.net expresses, "Built on top of a graveyard (don't let that bother you), this Queensland icon was actually the first major Australian stadium to begin life as a rugby league venue. Lang Park and Suncorp-Metway Stadium, as it has also been known, is a triple-tiered monster, a European-style stadium with stands creeping right up to the pitch, enhancing the famously raucous atmosphere."
For variety skyscanner.net invites us back to England bouncing us to Twickenham, in London, England. "One hundred years old in 2010, Twickers is the largest ground in the world solely devoted to rugby union. Ok, the atmosphere can go a bit flat when things are not going England's way but, as the Six Nations finale against France showed, the place can seriously rock. Although it's perhaps best not to dwell on the fact that they let Bryan Adams play a gig here."
Marcela was a very talented beautiful DWW Wrestler and Rugby Player. I loved the intensity that she brought to the mats which complimented her beauty. With her fighting spirit and athletic talent she is proof that female athletes can perform well in multiple venues with courage and excitement.
~ ~ ~
Some may find other women's wrestling sites erotic in nature. If you are offended by depictions of women wrestling in erotic situations, please exercise caution in visiting women's wrestling sites.
Femcompetitor.com subscribes to fciwomenswrestling.com news source, no affiliation.
Sources: brainyquote.com, Wikipedia, fciwomenswrestling.com, fciwomenswrestling2.com, FCI Elite Competitor, femcompetitor.com, WB270.com, dwwgalaxy.com, photos thank you Wikimedia Commons.
http://www.skyscanner.net/news/world-s-7-best-rugby-stadiums-you-have-visit
http://intheloose.com/2013/07/23/top-5-rugby-stadiums-in-the-world/