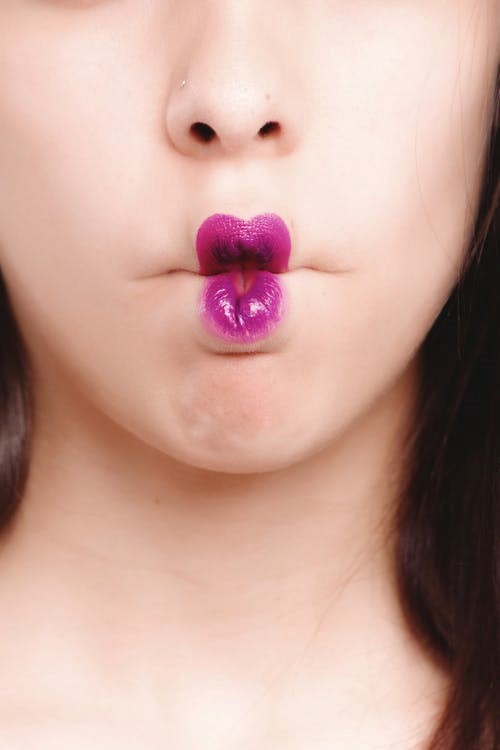 If you were to design a prototype of the perfect female submission wrestler it would be Luzia.
To describe Luzia of DWW fame, where would you begin?
Luzia the great.
Luzia the elegant princess.
Luzia the magnificent.
Luzia the eternal champion.
In the women's submission wrestling world, Luzia's accomplishments and memory will live forever. There are many of us who will see to that.
This writer first saw Luzia back in the 1990's when the DWW wrestling company ruled the fully competitive women's submission wrestling world.
What I liked most about the Danube warriors is that they didn't waste our time with foolish fantasy matches or try and have the audacity to imply a scripted, semi-competitive, sister fight or company fight was real.
We long-time fans can differentiate.
Their matches were as real as it gets. The girls were young, well trained, athletic, extremely good looking and took their craft seriously.
The epitome of their royalty was Luzia.
I would watch Luzia wrestling in an inside studio that almost had the feeling of peering into a cave. There was a small audience and as a teenager Luzia would have a long struggle that would leave her drenched in sweat and defeated. Still, something I saw in her that day told me that she was going to be a great star.
Luzia seemed to fit the profile of most DWW fighters in the sense that there was virtually no trash talking even when angry. In all of Luzia's voluminous matches that I watched I can barely remember her saying anything. Like her fellow Danube sisters she just quietly got down to the business at hand.
For me this beautiful girl was a fascinating case study in being void of expression. Whether dominating or losing badly if you peered into her eyes and analyzed her facial expressions it was hard to tell what she was thinking. Very nice. Now I could project wonderful qualities onto her that may or may not exist.
[pullquoteright] Fashions fade, style is eternal.
………….Yves Saint Laurent[/pullquoteright]
In terms of her athleticism and physique she was extremely consistent. With many female wrestlers that I have covered, at times their weight can really fluctuate. I can never remember watching a video and thinking to myself that Luzia sure has put on a lot of weight or I wonder if Luzia is ill, she sure has lost a lot weight and gotten skinny?
She was the consummate professional.
In terms of a scouting report, Luzia achieved the respectable status of adhering to the championship formula of defeating the competitors she was expected to. There are very few upsets on her lengthy resume. She only seemed to struggle with the larger highly skilled ladies like Petra and Daniela. In my opinion pound for pound Hana, dubbed the first lady of DWW wrestling, was the best company fighter so there was no shame in Luzia losing to her.
The name Luzia is typically of Germanic and Portuguese origin when translated means "light".
This seems appropriate as Luzia with her beautiful soft blonde hair, perfectly fit body and elegant demeanor seemed to light up the venue where ever she performed.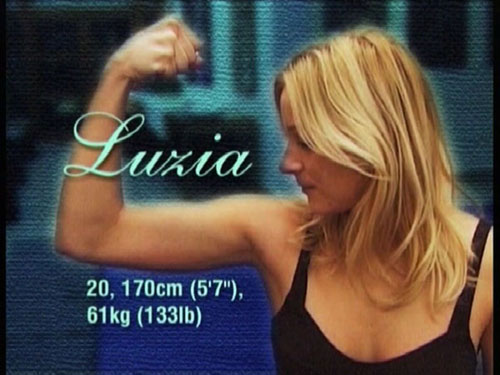 What stood out to me watching matches from Luzia's part of the world is that many of the girls were from the Czech Republic or areas surrounding the mighty Danube River.
The steady and reliable information website Wikipedia informs The Czech Republic is a landlocked country in Central Europe. The country is bordered by Germany to the west and north-west, Austria to the south, Slovakia to the east and Poland to the north-east. Prague is the capital and largest city, with 1.3 million residents. The Czech Republic includes the historical territories of Bohemia and Moravia, as well as a small part of Silesia.
When I viewed DWW matches back in the late 1990s, I always felt a sense of regional enchantment, earthly beauty matched with surrounding areas of historical significance. Here is the reason why.
The travel site prague-stay.com enlightens, "The Czech Republic is a fairy tale country complete with an overabundance of castles, ruins, chateaux and villas throughout the hilly countryside; the Czech Republic truly deserves the label the country of castles, villas chateaux. As the country is small it is possible to reach many gorgeous fortresses and stately homes from the capital city of Prague by train, bus or car; perfect for a day trip outside of the bustling city! The majestic castles, gorgeous chateaux and innovative villas open their massive doors in early spring and close for the winter in late autumn, but it is of course possible to wander about the exteriors year round."
Our group fciwomenswrestling.com and femcompetitor.com often refer to the female competitors from DWW as the Danube Warriors. The reason why is due to their venues being produced near the mighty Danube River.
More information flows in from britannica.com. "The Danube played a vital role in the settlement and political evolution of central and southeastern Europe. Its banks, lined with castles and fortresses, formed the boundary between great empires, and its waters served as a vital commercial highway between nations."
Wikipedia adds the Danube is classified as an international waterway. It originates in the town of Donaueschingen—which is in the Black Forest of Germany—at the confluence of the rivers Brigach and Breg. The Danube then flows southeast for 2,872 km (1,785 mi), passing through four capital cities before emptying into the Black Sea via the Danube Delta in Romania and Ukraine.
Once a long-standing frontier of the Roman Empire, the river passes through or touches the borders of ten countries: Romania (29.0% of basin area), Hungary (11.6%), Serbia (10.2%), Austria (10.0%), Germany (7.0%), Bulgaria (5.9%), Slovakia (5.9%), Croatia (4.4%), Ukraine (3.8%), and Moldova (1.6%). Its drainage basin extends into nine more.
[pullquoteleft] A girl should be two things: classy and fabulous.
………….Coco Chanel
[/pullquoteleft]
If fans were polled, praise for Luzia would pour in from around the globe. This comes from a writer posting The DWW Hall of Fame. "She was an accomplished wrestler with the beauty and body to match. Not only was she a great wrestler but a great person as well – always the consummate sportswoman believing very strongly in fair play.
Her wrestling record is unsurpassed. I do not have to use a lot of words to describe her accomplishments as her record speaks volumes. She had over 207 matches over her career spanning November of 1997 through November 2006. Overall she won 80.2% of her matches and 72.3% of her falls (i.e. points awarded).
What makes this record even more remarkable is that, arguably, she was often given the toughest set of matches and opponents at an event. She was often sponsored in 6 matches over two consecutive days and once did 8 matches over two days. She was sponsored against a wide variety of opponents and types of matches, particularly by Gunner.
Speaking for myself and Gunner, we tried to give her the most competitive opponents we could when we sponsored her in those 6 to 8 match 2 day efforts. We didn't make it easy on her and give her easy matches to pad her record. To the contrary, we made it as tough as possible. Luzia never disappointed. Even in her rare loses she did not disappoint, always giving her best and always with the athletic, sportswoman style that many of us loved so much."
Research indicates that as of this writing, the timeless beauty retired in 2008. I can't imagine there will be another Luzia. Given her dedication to training she found the right balance of being classy, soft spoken and feminine yet always staying in shape with a teenager's form.
Europe has always provided our globe with a rich history and we are grateful for her contribution to the women's submission wrestling community in allowing Luzia to be alive in our time period reminding us how important it is to appreciate something special in the very moment it's right in front of your eyes.
It's nice to once in a while get something right.
I was wise enough to always cherish watching Luzia's matches and appreciate the moment.
~ ~ ~
Femcompetitor.com subscribes to fciwomenswrestling.com news sources but is not an affiliate.
In researching women's submission wrestlers some might find their matches to be erotic in nature. If you find that to be offensive, please do not research them.
Sources: dww.at/dww/halloffame, brainyquote.com, fciwomenswrestling.com, prague-stay.com, britannica.com, Ms. Luzia's photos – thank you DWW, others photos thank you Wikimedia Commons.