Lucy, Wrestler, Risk Taker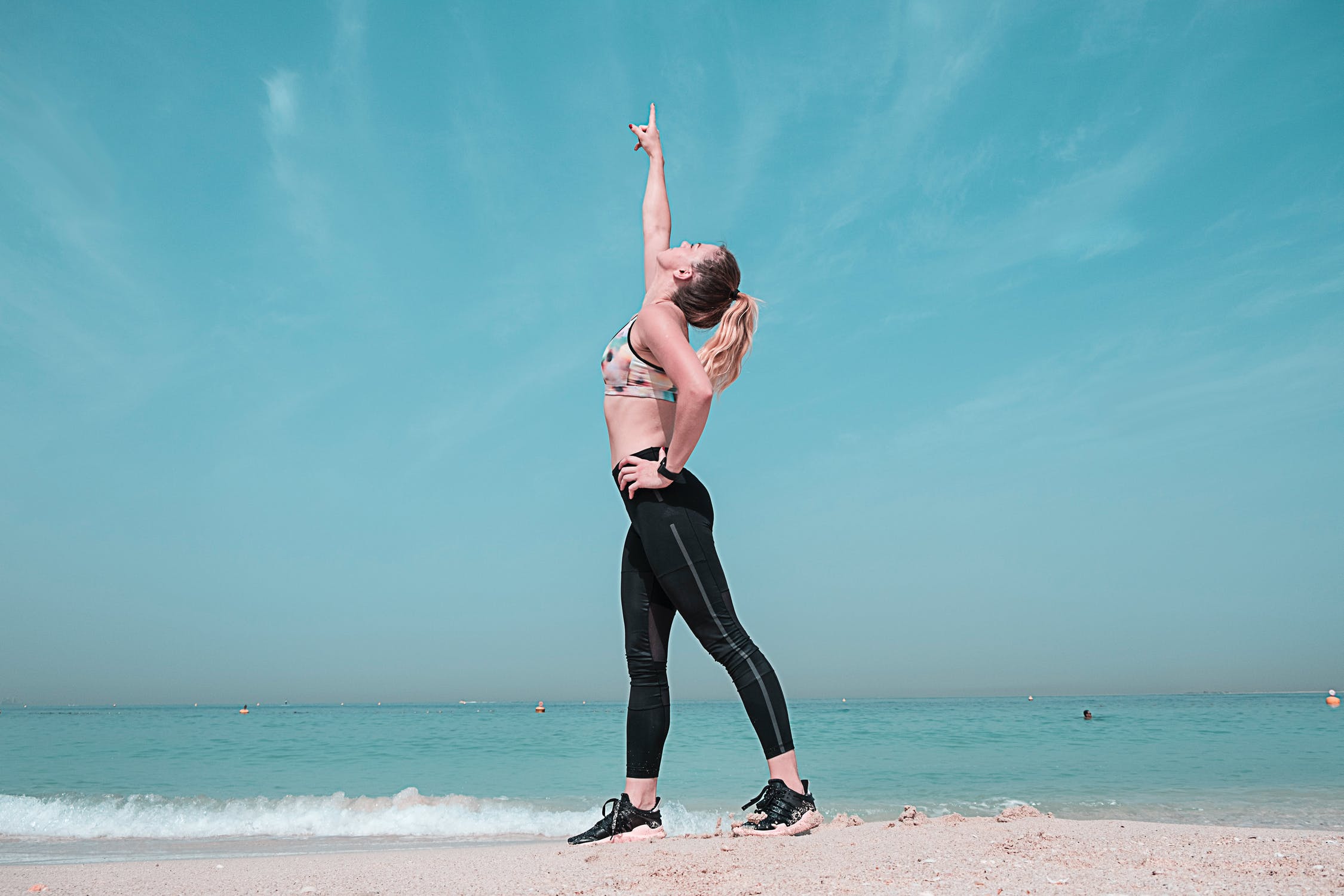 Most of us loved rubber bands as kids unless you were on the receiving end of one in class aimed at your short cropped hair. They snap, expand, induce fear, promote excitement and can fly through the air. It's most likely that the future thrill seeker as an adult loved to play with rubber bands as a kid.
I remember when I was a kid and our family went camping, at night the bugs would be attracted to the light outside of our tent and land on the tent. From the inside we could see them. As we relaxed and talked inside, to my father's delight I would take a thick rubber band and from across the room use it like a sling shot and with laser like precision one by one knock them off the tent wall with a thud.
In the adventurous world of the adults they have another name for it.
It's much larger than the rubber band I knew as a kid and far more powerful and dangerous.
Let's define it.
Bungee is a long nylon-cased rubber band, used typically in bungee jumping.
DWW's Lucy loves to competitively wrestle and bungee jump. I think that would qualify as an adventurous thrill seeker.
What drives thrill seekers?
As quoted in usnews.com Temple University Educational Psychology Professor Frank Farley explains, "It makes things interesting, keeps you going. When this life is over, you want to be able to look back and say, 'I lived.' As Helen Keller once said, 'Life is a daring adventure, or it is nothing."
In the 1980s, Mr. Farley coined the term Type T personality to describe thrill-seekers, or those who crave variety, novelty, intensity, and risk. These are people who long for exciting, meaningful challenges. Some enjoy the physical sensations that come from being scared silly; others like the idea that they're pushing themselves to the extreme.
Professor Farley concludes thrill-seekers tend to be creative folks who like to make up their own minds. They're energetic and self-confident. They feel in control of their fate. When they climb Mt. Everest, they figure they're going to come back. If someone tells them not to do it; that sounds like a rule, so they go anyway.
Lucy doesn't just enjoy wrestling. She loves to catfight too.
"It's a pins only wrestling match. Laura and Lucy are equally matched young women who are fighting hard about not losing this wrestling match. It's a competitive wrestling match from the older times and you can clearly see the difference."
In her match verses Veronika there was more praise. "This is an unreleased fight from our 1998 summer event. Both women were from an older generation. Lucy was a known cat fighter in the early times of Nicole and blonde Veronika was a newcomer at this event, but she was taller and bigger than Lucy. Of course the catfights at this time were not as skilled and as tough as they are today, but these two women both really tried to win in front of their friends and the audience."
Another followed up on that review. "Interesting because in 2001, Monika was one of the upcoming talents of the 2000-generation while Lucy was one of the last women still competing from the 90tees-generation. Both are similar in type and body and we were surprised how tough newcomer Monika made it for the much more experienced and older wrestler."
Okay, it's time to get our rubber bands out and travel to Austria where the DWW female thrill seekers grappled with passion and gusto.
The fantastic site wien.info encourages us, "Jump from the tallest tower in Austria! The Danube Tower is the dream of many bungee fans. As the motto has it (sort of), "The higher the climb, the prettier the fall," – the launch pad has been installed at 152 meters, possibly a record.
From the edge of an eight-meter-long steel ramp, the jumper can gape at the incredible panorama that stretches as far as 80 km of viewing distance. After the bungee jump – pure adrenaline in free fall at a speed of about 90 km/h – a certificate is presented. The admission fee to enter the tower is included. For an additional charge, you can have a video file of your jump on DVD."
Is your adrenaline pumping?
The energetic site xtremesport4u.com takes it to the next level. "Right in the capital of Austria, Vienna, you can jump from the Danube Tower. This is the tallest structure in Austria, at 252 meters, and among the 75 tallest towers in the world. The launch pad has been installed at 152 meters. At that height the jumper has a fantastic panorama of the city and way further – the view stretches for about 80 kiss, savor it well before you launch yourself, as, at a velocity of somewhere around 90 kms/h, you won't have time to take much in."
Wonderful. Bring a comb. Maybe two. If the Danube Tower sounds a little too high for you, there is another option.
The well-respected travel site traveltipsor.com takes a deep breath, exhales and exclaims about Benni Raich Bridge, "This is a bridge jumping spot in Pitztal. Your jump will be 308 feet high. It may not seem as being surprising but that is definitely not the case. You will love the surroundings and the adrenaline you will feel.
The jumping opportunity highlighted here takes place from a Schonberg im Stubaital bridge, in Tyrol. You will need to pay a hefty $233 for just one jump, which is definitely on the expensive site. However, this is a jump that is 630 feet high. We are faced with the third highest jump from a bridge in the entire world and the 5th highest all around the world, from anything. Keep in mind that this is one of the most impressive bungee stations in the world. Adrenaline lovers will not want to pass on this opportunity."
Okay, I can see that you are excited but I have to do this. You're starting to turn into an adrenaline junkie like our DWW beauty Lucy so I'm going to present this caution to you.
The down to earth site livestrong.com warns, "Bungee jumping may give you great thrills, but also may leave you with great injuries. After you free fall, the bungee cord tugs you back upward with a sudden and great force. The combination of this extreme force and dangling from a cord can cause varying degrees of injuries your eyes, spine and neck that can even be severe enough to result in death.
Eye injuries are commonly the result of bungee jumps because of the dangerously high increase in pressure that occurs in the eyes. When the elastic chord suddenly jerks you upward, it causes fluid to flow to your head, which results in very high blood pressure inside the blood vessels in your eyes. Your retina — the thin layer of cells at the back of your eye that directly connects to your brain–and your conjunctiva — the thin mucous lining over your eyes — can be negatively affected by this increase in pressure. Injuries to these areas of your eyes usually cause temporary impairment of vision, explain Mario Cesar Moreira de Araujo, M.D. and Marcelo Riccio Facio, M.D. in a Sports Medicine article. Eye infections, seeing spots and hemorrhages may"
There are more concerns so you can read the full article cited at the bottom in our sources section but I think you get the point.
Have fun with caution if there is such a thing.
Lucy certainly had fun during the early years of DWW in the 1990's. Cautious is not how I would describe it. It was a time period when the gorgeous Luzia got her start wrestling at only 16 years old in 1995. The glory days.
Lucy was fun to watch and her adrenaline, sense of adventure and passion jumped onto the mats. The 1990's was the decade that many became addicted to the DWW rush. It's adventurous Fem Competitors like Lucy that surged DWW into the new world along with many wrestling fans like us as well.
~ ~ ~
Some may find other women's wrestling sites erotic in nature. If you are offended by depictions of women wrestling in erotic situations, please exercise caution in visiting women's wrestling sites.
Femcompetitor.com subscribes to fciwomenswrestling.com news source, no affiliation.
Sources: brainyquote.com, Wikipedia, fciwomenswrestling.com, fciwomenswrestling2.com, FCI Elite Competitor, femcompetitor.com, WB270.com, dwwgalaxy.com, photos thank you Wikimedia Commons.
http://health.usnews.com/health-news/articles/2012/08/06/why-some-of-us-are-thrill-seekers
https://www.psychologytoday.com/blog/resolution-not-conflict/201402/thrill-seeking-what-parts-your-brain-are-involved
http://www.wien.info/en/vienna-for/sports/bungee-jumping
http://xtremesport4u.com/extreme-air-sports/best-bungee-locations-in-austria/
http://www.traveltipsor.com/best-bungee-jumping-spots-austria/
http://www.livestrong.com/article/382832-injuries-from-bungee-jumping/
https://commons.wikimedia.org/wiki/File:Cintura2.jpg#/media/File:Cintura2.jpg
https://commons.wikimedia.org/wiki/File:Thierry_Devaux_Double_Backflip.jpg#/media/File:Thierry_Devaux_Double_Backflip.jpg
https://commons.wikimedia.org/wiki/File:Bungee_Jumping_from_K%C3%B6lnbreinsperre.jpg#/media/File:Bungee_Jumping_from_K%C3%B6lnbreinsperre.jpg