Legendary DWW Simona Vs Nina, Teaching The Pupil A Painful Lesson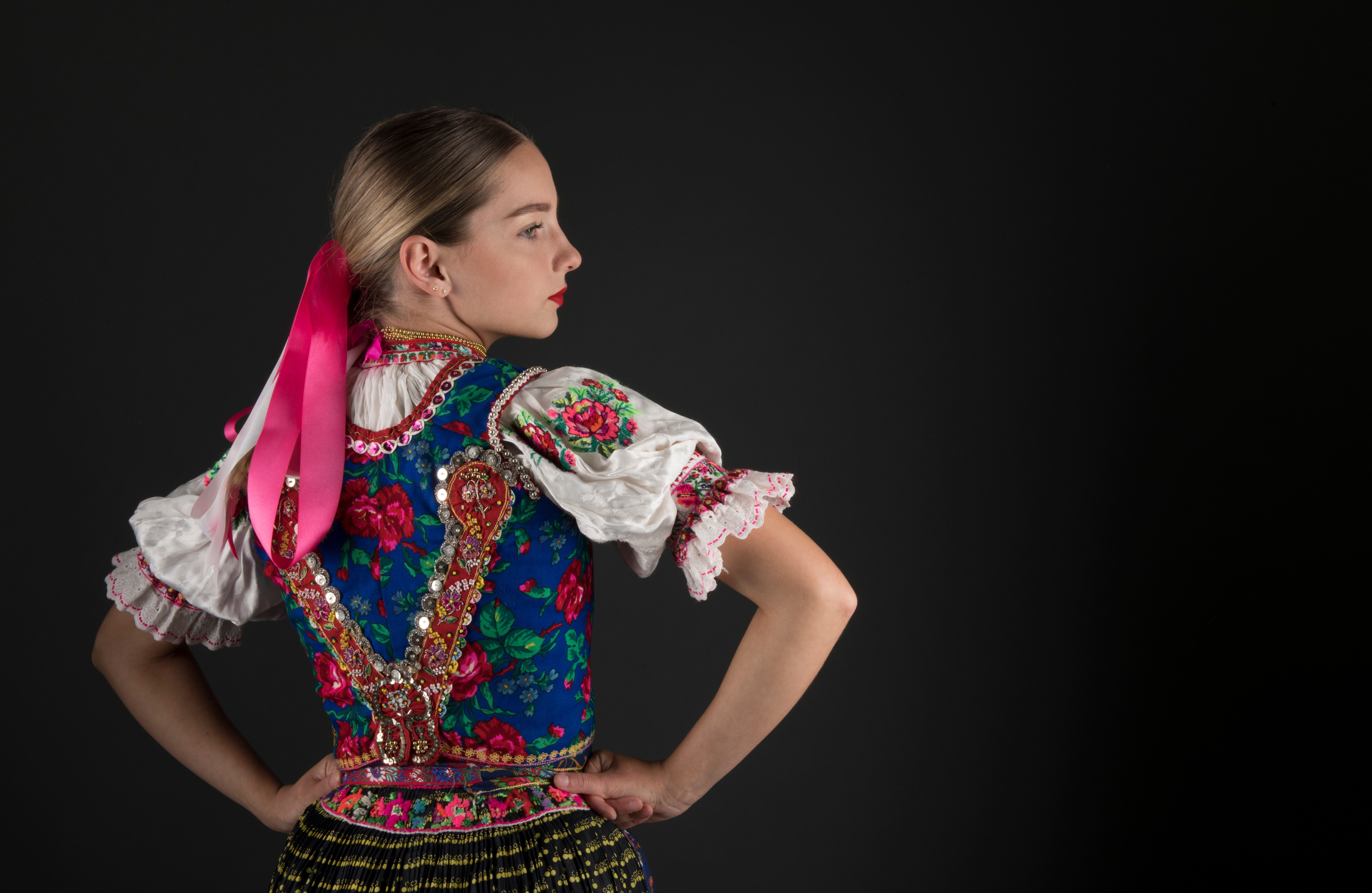 February 15, 2022,
George Bernard Shaw was an Irish playwright, critic, polemicist and political activist.
His influence on Western theater, culture and politics extended from the 1880s to his death and beyond.
He wrote more than sixty plays, including major works such as Man and Superman (1902), Pygmalion (1912) and Saint Joan (1923). With a range incorporating both contemporary satire and historical allegory, Shaw became the leading dramatist of his generation, and in 1925 was awarded the Nobel Prize in Literature.
When Mr. Shaw spoke, people listened.
Some of his famous expressions lasted beyond his years. Like this one.
"Those who can do, those who can't teach."
Well, as you might guess, over the years, teachers worldwide have not been enamored with that line of thinking.
DWW's now legendary Simona's occupation is listed as being a teacher.
In her glorious DWW wrestling career, she fell into the category of those who can do, those who teach, can do too.
Simona had some legendary battles. She was also a gorgeous woman who sported the short hairdo.
On September 21, 2014, our associates at Femcompetitor Magazine featured Simona in a general article.
Lovely Simona
Here is in part what they had to say about precious Simona, "DWW's Simona, like a movie actress who finds herself struggling to escape seemingly hopeless situations, always commands our attention, arouses our senses and extracts a quiet, unsigned agreement to root for her.
If you could entice Simona to sit still for only a moment for a brief interview, I suggest that you offer to buy her a highly recommended steak dinner where the moist main course melts in your mouth. She might agree since steak is one of her favorite meals.
A feminine woman with shortly cropped often red hair, Simona is the type of girl that could be easily confused for the girl next door who just happened to try wrestling. That might be an accurate guess since most DWW maidens actually did start out as the girl next door who happened to try wrestling."
Nothing like going down memory lane.
Well, time for the movie. We're going to relive one of Simona's great fights. This one is from one of our vaults.
And remember.
This beautiful girl can do.
Simona is 28, Nina 27, filmed in 2007
This promises to be a fascinating and sensuous battle.
Sensuous Nina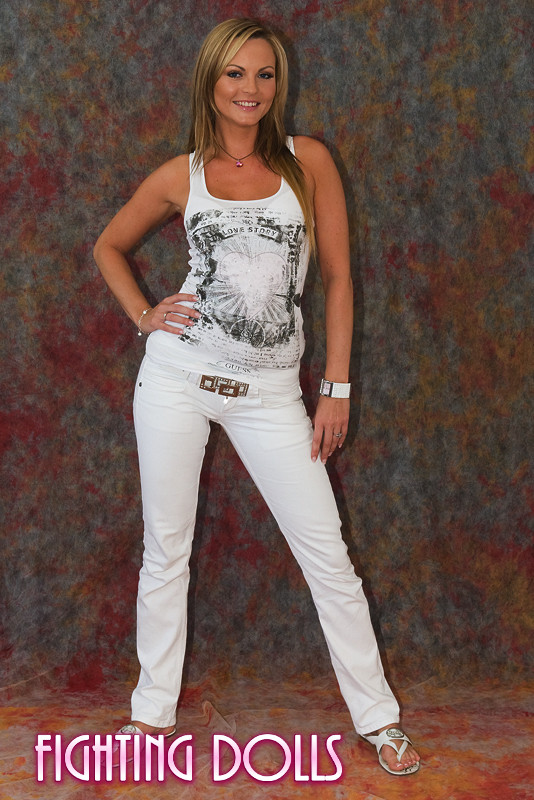 Who will win between this two? It is hard to tell. As we review Simona's matches anew, after years of absence, we find that our memories of her abilities might be false ones based upon her getting dominated by the DWW elite like Luzia.
Once we began to review her matches against other opponents, our estimation of her abilities has increased.
Simona is actually a very good wrestler and seemed to have improved over time, thus her match against the journey fighter, the blonde super sexy Nina, could go either way.
Here is what Femcompetitor Magazine had to say in their review of Nina's matches. "Nina was at her best was when she wrestled Tessa and Jenny. If only her resume was built upon wrestling them. She loved the body scissors and applied it with ruthless magnitude. She had other combat strengths as well."
More match analysis would be helpful.
Here is what a DWW Reviewer expressed about our blonde beauty. "Nina had always been a very strong woman but she did have a lack of skills and speed and aggression before. Nowadays, however, Nina is a great fighter who learnt some techniques and skills and she's getting better and better. Nina's wrestling potential is enormous and she could become one of the best wrestlers if she stays so competitive, simply because she is a physically very strong woman."
The pre-match excitement between Nina and Simona is building.
The pristine white walls contrasted by the light blue mats almost provides the room with an elegant dream like sequence feel.
As the girls warm up in full bathing suits, blonde Nina looks stunning in blue while Simona looks feminine shapely gorgeous in black and yellow.
As the match begins, the two girls approach one another cautiously.
Simona appears to be the more aggressive of the two, immediately head hunts the statuesque slender blonde and takes Nina down to the mats.
There is a struggle but unfortunately Nina is fighting from a position of weakness from the bottom.
Simona is relentless, fiercely grabbing Nina's wrists and positions herself in the position of a cross body pin.
Nina is not powerful or muscular in the shoulders and this proves to be a major weakness as the shapely Simona counts her out in a 20 pin count.
Interestingly, after the count is over, Nina just lays there for easily a minute as though she might be injured.
The next round begins as the first with Simona being the relentless aggressor. She quickly has Nina down to the mats once again, positions herself on top of her, this time in a full body press and begins to count.
The counting doesn't last long as an exasperated Nina quickly and profusely taps out.
Once again she lays there as though injured. Simona sincerely tries to console her.
We're only at the three minute mark of a seemingly scheduled 20 minute match and this could get ugly. It seems to be getting late very early.
Round three begins.
Once again Simona head hunts and forcefully brings Nina down to the mats. The cross body pin is the method of choice. She begins to count and as we receive a view of Nina's sweetly divine long legs, the blonde princess offers very little resistance.
Simona counts her out at twenty again and then does something a little perplexing.
After Nina is counted out, Simona just lays there on top of her for easily another minute without any protest form Nina.
It's a very erotic moment.
As round four starts, Simona has the blonde down quickly again, applies a full body pin and grapevine and Nina decides not to endure the misery and taps out.
At the 6:45 mark Nina just sits there for some time to recover. Is she injured or exhausted? It's hard to tell.
They begin again.
This time Nina puts up a better fight once down on the mats. It appears Simona is ready to count her out again but it is Nina who now traps Simona in a body scissors, but can she keep the hold?
She can't.
Simona gains control and submits her once more.
Please don't give up Nina. We are rooting for you.
We're getting close to the halfway mark and in this stanza Simona completely dominates Nina, flattens her out and grapevines her to the erotic count of twenty.
Nina offers little resistance.
After being submitted, she submissively allows Simona to lay on top of her again.
Nina still hasn't given up.
As the two maidens engage again, it becomes clear that if Nina wants to be taken seriously and begin to improve in her wrestling matches, she needs more upper body strength. Part of Simona's clear dominance is in part due to skill and perhaps a little more experience but primarily it is due to power.
Simply stated, though not muscular herself, Simona is just stronger than Nina.
This proves true once more as she submits Nina again.
In between the next round, the two girls make small talk. That is a good sign that Nina is okay.
Okay for small talk that is. Battle? Not so sure.
The final round finds Nina struggling again but the operative word is that she is indeed struggling and though thoroughly dominated.
Nina truly doesn't give up but against the battle tested Simona she doesn't quit.
After being submitted in the last round, Nina lays there on the mats ad Simona quietly walks over to her beautiful fallen foe, stands there over her for a minute as though examining a specimen out in the wild and appears to be contemplating something.
Is she going to console Nina who is limp and just lying there?
No, instead she walks over, place one foot on top of a limp Nina and like a big game hunter, raises her own arms and flexes her muscle in a victory pose with a big smile on her face.
Well, it is like being out in the wild isn't it?
SUMMARY
Some phrases will always stand the test of time. Even if it is not necessarily true, at least not all of the time.
Simona had a way of changing expectations and creating surprises.
Apparently pounding out lessons too.
She was the Teacher who could teach, and in terms of her wrestling, the Teacher who can do that very well.
~ ~ ~
OPENING PHOTO fciwomenswrestling.com femcompetititor.com grapplingstars.com, fciwomenswrestling.com By-muroPhotographer-Shutterstock-photo-credit-Editorial-use

Dww.at (adult site)
https://www.fcielitecompetitor.com/
https://fciwomenswrestling.com/