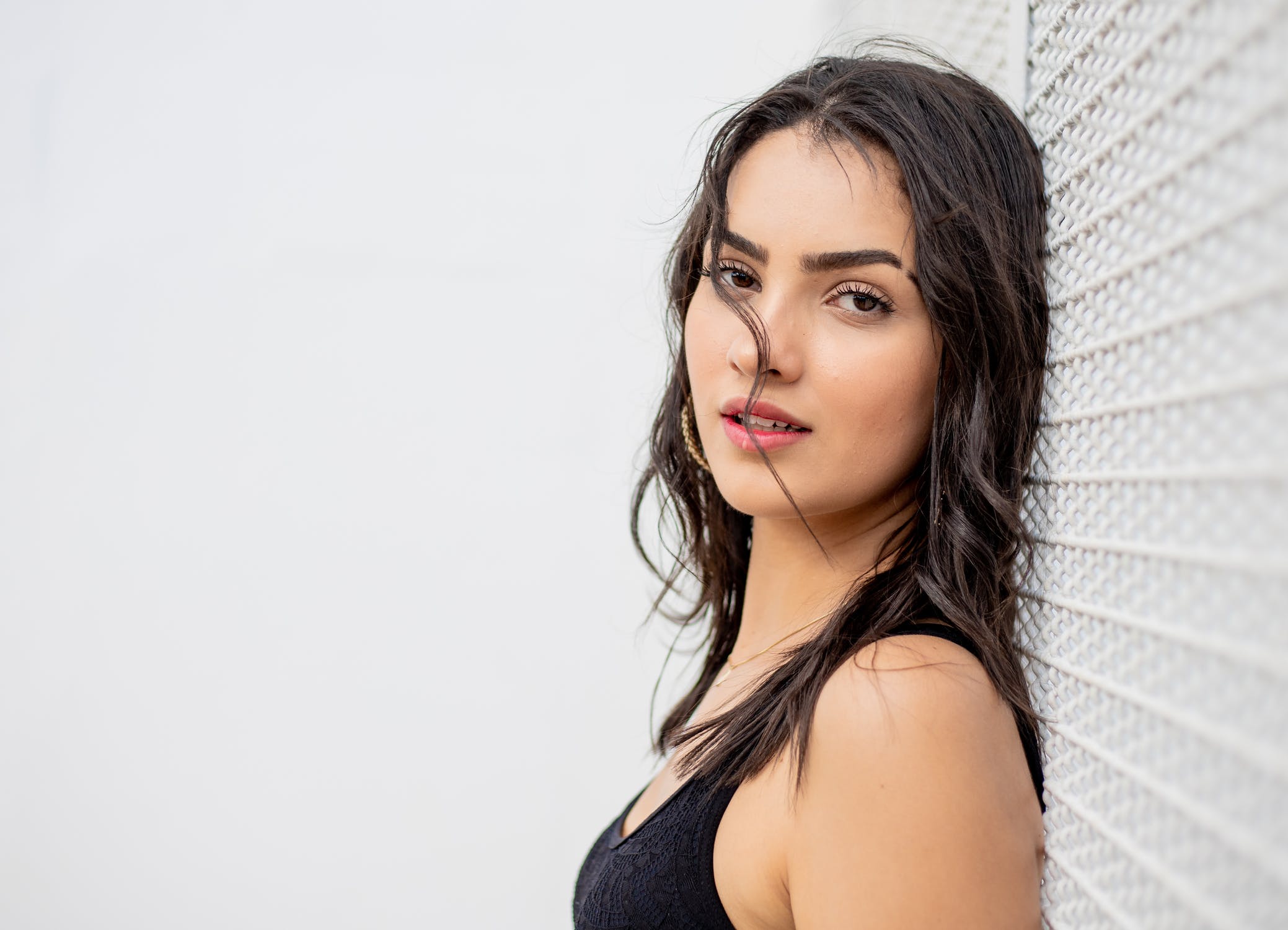 You've Earned It, You Deserve It, For Your Safety, Ladies Please Request A Hotel Floor Of Your Own.



According to Medcity.com, The World Health Organization recently reported that a whopping one-third of women have been raped or otherwise physically abused — and 80 percent of the time, their abuser is a partner or spouse.
This isn't an isolated issue; WHO researchers arrived at these startling statistics by analyzing data from 141 studies conducted in 81 countries.
"The main message is that this problem affects women everywhere," Karen Devries, the lead author of the study and an epidemiologist from the London School of Hygiene and Tropical Medicine, says in an article published by NPR. She notes, too, that because of the stigma associated with rape and abuse, "some of our findings may underestimate the prevalence."
It's understandable safety for women as an important issue.
When you stay at a beautiful hotel with valet parking you can purchase a space of your own. After you check in, you may proceed to a tastefully decorated private room of your own. In today's competitive market where luxury hotels are striving to secure bookings from the increasing spending power of a dynamic female travel market who are concerned about safety, if you are a woman, now you can have a female exclusive floor of your own.
This information is supported by the web publication, Global Report which states finding hotels that accommodate the specific needs of the female traveler can prove arduous. Recognizing that gap in the market, a growing number of hoteliers are now offering women-only floors that provide a safe environment for guests as well as a few special flourishes.
The article continues citing Mr. Ron Balle, director of sales at Crowne Plaza Philadelphia West in Pennsylvania who said the hotel's Dedicated Women's Traveler rooms were developed because of feedback from female travelers. Forty-percent of their corporate travelers are women, he said, so it was important to listen to the women respondents who said they wanted an area in the hotel to themselves.
A more detailed example in the story comes from Florida. The women-only floor "started when we were reviewing our guest surveys, and we wanted to focus on moving our scores high and higher," said Ken Kaylor, GM of the Wyndham Boca Raton, which launched its women-only floor in 2010. After reading the surveys, Mr. Kaylor and his team found the lowest scores were coming from their female business travelers, which hurt the hotel when "our business (travelers) are 50% female."
Mr. Kaylor used focus groups to understand what female travelers wanted. They "were looking for something extra to make them feel special and make them feel safe," he said, so he focused on adding those to the hotel.
The 30 guest rooms on Wyndham's women-only floor incorporate bath sheets opposed to bath towels, a robe and slippers, makeup mirrors, women-friendly magazines, silk hangers, aromatherapy candles and more. Kaylor said he also had female-friendly channels such as Oxygen, TLC and Lifetime added. Since its inception, Mr. Kaylor said satisfaction scores have gone up substantially.
What are some of the enticing amenities that help secure the deal? To answer that question, we will need to take a trip around the globe.
Sarah Schlichter from Independenttraveler.com shares her experience. "On a recent trip to Atlanta, I learned that one of city's newer boutique properties, the Ellis Hotel, offers a women-only floor. What a cool idea, I thought. As a woman who often travels solo — and who hasn't always felt safe doing so — I liked the idea of a keycard-secured area just for female travelers. Why hadn't I heard of this before?"
"After I got back home, I did a little research. Turns out that there are a few other hotels around the world that offer women-only floors — and there are even places where men are forbidden throughout the entire property. I was intrigued and impressed by many of the hotels, like the woman-owned and -operated Lady's First Design Hotel in Zurich, which reserves 12 part-time staff positions for local unemployed women in need.
The Luthan Hotel & Spa in Riyadh, Saudi Arabia, gives female travelers, particularly Saudi businesswomen, a comfortable place of their own within a country that still has fairly rigid gender roles. The hotel is staffed entirely by women, so Muslims can remove their veils when they arrive. And I love that the female-only Artemisia Hotel in Berlin has a gallery featuring work by women artists."
This streams in from Hotelnews.com. Women-only floor offers bath sheets, a robe and slippers, makeup mirrors, women-friendly magazines, silk hangers, aromatherapy candles and more at the Wyndham Boca Raton in Florida.
We now travel to Johannesburg, South Africa where on June 5, 2013, the Times Live informs us a luxury property the Four Seasons Hotel Riyadh, located in the Kingdom Center in Saudi Arabia has opened a ladies only floor to make them feel comfortable and secure. Dubbed the "Pearl Floor," the all-female area is fitted with 20 premium and deluxe rooms, as well as two executive suites. This is confirmed by Skift Travel Arab News.
To appeal to the female sensibility, the Pearl Floor Lobby highlights a sweeping staircase, bathroom vanities, fine upholstery and linens. Female guests have access to free Wifi, complimentary drinks, a ladies-only gym as well as spa services such as facials, body and hair care products, yoga mats, a healthy, in-room dining menu and personalized welcome kit.
With a sense of humor in tow, CNN reports, "Walk into a room on the 17th floor of Copenhagen's Bella Sky Hotel and you'll be greeted by soft rose and burgundy toned colors, fresh flowers, fruit smoothies, fashion magazines, and a bathroom stocked with exclusive products, including day and night moisturizers. This might not sound all that appealing to Joe in accounting — but that's okay because he'll never make it past the locked glass entrance to the floor."
This is the Bella Donna — Europe's first hotel floor dedicated entirely to women — and according to the hotel's CEO Arne Bang Mikkelsen, it is designed by women, for women. "Men's and women's preferences are very different. When men come into a hotel room, the first thing they do is check the view, turn on the TV, plug-in their computer, and check out the minibar. Women on the other hand go straight for the bathroom. Does it smell nice? Is it clean? Does it have a nice bathtub and shower?"
To get it right, the hotel asked a number of women what they wanted, and added to their list of priorities things like cleanliness, a nice bathroom, high-powered hair dryers, steam irons, cosmetic mirrors, healthy options on the room service menus, and full-body mirrors.
Finally, CNN Travel takes a drier approach. The news agency relates how Egypt's first 'dry' hotel has been unveiled in the popular second largest Red Sea city of Hurghada, according to news site Al Bawaba. What else is unique? In addition to the alcohol ban, the hotel has also designated the entire top floor, including a swimming pool, as a female-only area. The top floor will be patrolled by female security officers.
The attraction to female wrestlers who are highly educated and tend to travel extensively is that the desire to research, implement changes and satisfy their needs by luxury hotels is trending up not only in the United States but around the world. As college educated female numbers surge and the buying power to go with it, they can rest assured their travel will not only be luxurious but safe as well.
~ ~ ~
Sources: Medcitynews.com, National Public Radio, NBC News.com, Independent Traveler.com, Hotel Newsnow.com, Global Report.com, Times Live – Rosebank Johannesburg, AFP Relaxnews, Arab news.com, Skift Travel Arab News, CNN, CNN Travel, Hotel Chatter.com, Huffington Post Travel, New York Times, Hindustantimes, USA Today, My Time.com, Forbeswoman.com, Photo courtesy Wikimedia Commons.