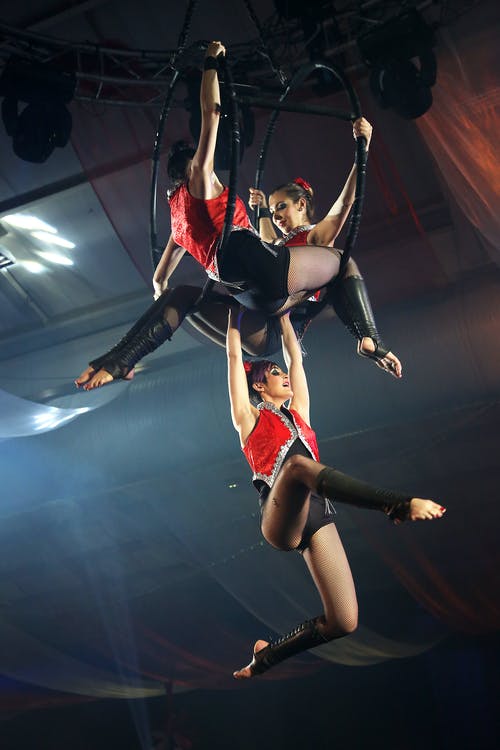 Hungary is quickly becoming the country of the future when it comes to fully competitive, dignified women's wrestling. One star after another is continuing to emerge.
Essential to letting go of the past is this theory that you have to come to terms with it first.
The importance of grasping and differentiating with what is fading while developing a strong awareness of what is emerging in some industries can be the difference between financial life and death.
The global female submission wrestling industry is undoubtedly flowing through a cultural and physical shift where the competitors of the present and foreseeable future must incorporate some mixed martial arts and weight lifting if they have any hopes of being relevant on the global fully competitive women's wrestling scene.
Kyra from Hungary fits the profile of the next generation from two perspectives. She is participating in a weight lifting program and she's connected to a team of serious competitors.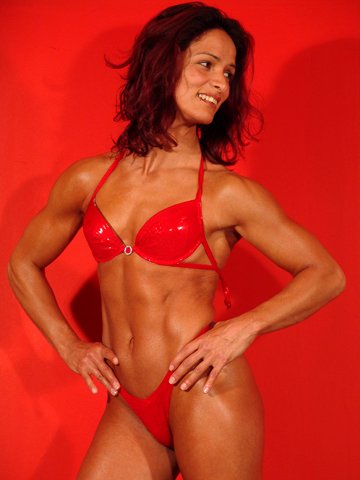 According to online sources, Kyra is a double world champion in Bantam weight boxing.
A group that she has developed a friendship with is found at tiafighting.com where the boss Tia shares their group think with us. "Hi Guys! Welcome on the homepage of Tiafighting Wrestling Club! You can find here real fighter women and normal girls too, who want to try their self in the wrestling scene. The most fighters on this page have got some sport experiences and able for competitive wrestling, semi competitive wrestling, fantasy wrestling, scissor session, photo and video shooting and some light domination."
Tia appears to be a wrestler who is evolving into one of the top mentors in our industry.
Some of her enthusiasm is wearing off on Kyra who exudes at wb270.com, "Hi guys, ready to rumble? I got lots of experience in kick-boxing and boxing and train ground fighting with Tia."
Clearly she's gaining a reputation as praise in pouring in from many circles. At www.athena2.net the management expresses, "Kyra is an athletic fitness girl with a beautiful muscular body, experienced and kick-boxing and wrestling."
At the site kofilmproductions.com in describing a match that can be purchased there they give Kyra a shout out. "A fight between 2 muscular fitness girls, Kyra and Mary, both from Hungary, and both are real dream girls. It is not a fight of perfect martial arts specialists, but it's a girl fight which we also love to see. It is a must have for fans, who wants to see well-trained and powerful girls fighting it out. Don't miss this match, you will love it!"
We receive more insight from wb270.com where a satisfied customer explains why he enjoyed having a session with Kyra.
"I had the pleasure of meeting Kyra for a 2 hour session earlier this year. When she opened the door I stood there speechless as Kyra showed off her beautiful toned body, very hard shapely biceps and rock hard abs. She also has a lovely smile and great personality.
We started the session with two sided hard belly punching. Her punches were very effective and had me winded after the fourth punch. In contrast, my punches did not penetrate her rock hard abs. We then started to wrestle. Kyra put me in a neck hold and tried to pull me to the mat. I tried to fight her, but she uses her amazing upper body strength to wear me down. She made me submit many times with her killer move, the arm bar. I really enjoyed my session with Kyra and I look forward to meeting her again. "
I enjoy the site sheknows.com which is a fantastic source for explaining the meaning behind names, in Kyra's case hers is the word throne with an association with the moon. The site goes a step further and shares their insights.
"People with this name have a deep inner desire to use their abilities in leadership, and to have personal independence. They would rather focus on large, important issues, and delegate the details.
They tend to be focused on specific goals, experience a wealth of creative new ideas, and have the ability to implement these ideas with efficiency and determination. They tend to be courageous and sometimes aggressive."
That's what I like about Kyra's matches. She does seem to be very determined to win and also give her best performance.
What village helped shape her internal makeup?
If you wanted to understand Kyra a little better it would wise to get to know Hungary, her home country a little better as well. That assignment may be a little intimidating so why don't we focus on what is perhaps its greatest city in Budapest.
Let's briefly travel there.
A great foundation is laid by our favorite information source, Wikipedia. They educate, "Budapest is the capital and the largest city of Hungary, and one of the largest cities in the European Union.
It is the country's principal political, cultural, commercial, industrial, and transportation center, sometimes described as the primate city of Hungary.
In 2011, according to the census, Budapest had 1.74 million inhabitants. The Budapest Metropolitan Area is home to 3.3 million people.
Cited as one of the most beautiful cities in Europe, Budapest's extensive World Heritage Site includes the banks of the Danube, the Buda Castle Quarter, Andrássy Avenue, Heroes' Square and the Millennium Underground Railway, the second-oldest metro line in the world.
It has around 80 geothermal springs, the world's largest thermal water cave system, second largest synagogue, and third largest Parliament building. The city attracts about 4.3 million tourists a year, making it the 25th most popular city in the world."
So, you can see the sites of the city, have a great session with Kyra and if your muscles are a little sore, afterwards you can relax in one of Hungary's myriads of soothing, relaxing and invigorating spas.
We so often are obsessed with the future. What's going to happen, when will it happen and what will be the new trends?
Kyra is an emerging star.
In the female wrestling industry, you now have absorbed the present, see the future and in terms of appreciating the skills of Kyra; know that the future is now.
~ ~ ~
Some may find other women's wrestling sites erotic in nature. If you are offended by depictions of women wrestling in erotic situations, please exercise caution in visiting women's wrestling sites.
Femcompetitor.com subscribes to fciwomenswrestling.com news source, no affiliation.
Sources: brainyquote.com, Wikipedia, fciwomenswrestling.com, fciwomenswrestling2.com, FCI Elite Competitor, femcompetitor.com, kofilmproductions.com, wb270.com, tiafighting.com, www.athena2.net, photos thank you Wikimedia Commons.