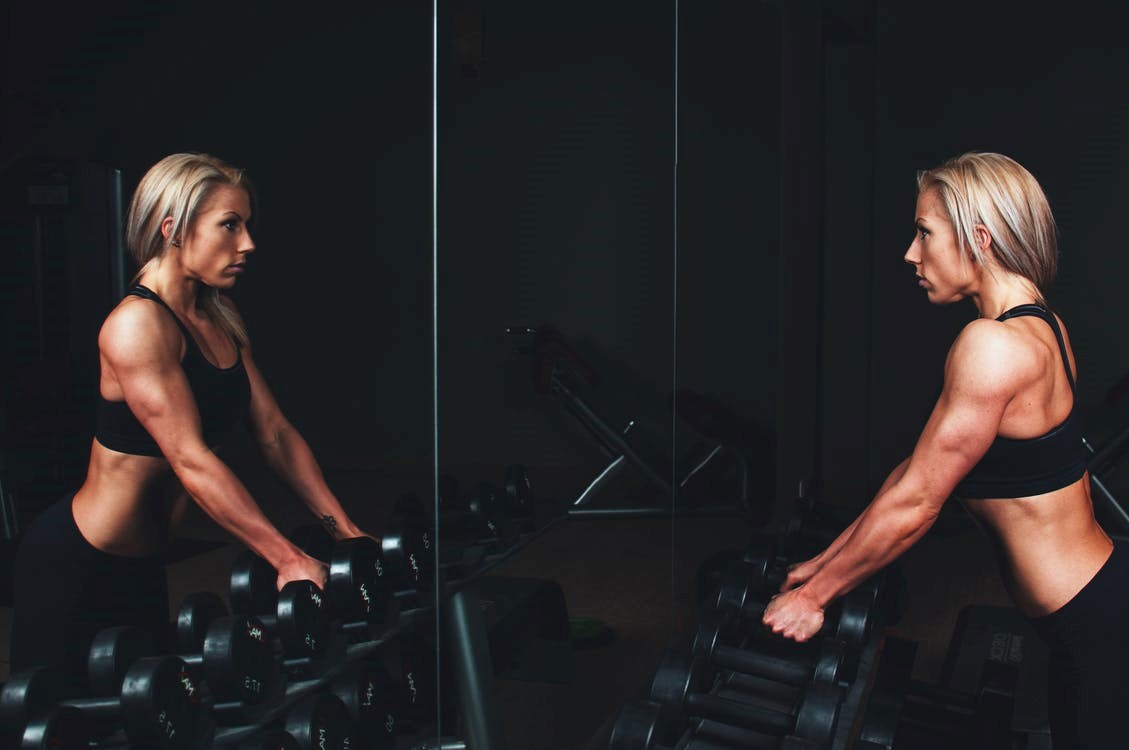 Kristiana is a Fem Competitor who has excelled in a most competitive Alpha City.
Someone was once quoted as saying, "In Los Angeles, everyone is a star." Well he should know. The person being quoted was Mega Super Star Denzel Washington.
This anonymous writer would never be one to argue a point with someone who someday will have statues in his honor. But from my point of view, yes everyone in L.A. may be a star but everyone certainly is not a Mega Super Star.
In our female wrestling industry, everyone who competes is a star.
Then there's Kristiana who is a mega star.
If you are new to reading about our business and are interested in wrestling a beautiful woman but not sure who to choose from, Kristiana is a great place to start. Here is what one satisfied customer had to say.
"Kristiana is a striking young wrestler who has been active on the LA scene for some time now.  I recently met her at stj's beautiful ring near LAX.  Kristiana looks great in her wrestling bikini and is a strong and increasingly well trained wrestler/grappler.
She is also familiar with some pro style moves and holds if that is your interest.  She is very personable and easy to talk to between falls.  I recommend Kristiana for anything from fantasy to semi-competitive."
Young and beautiful, Kristiana has been around the industry for some time and has established long term positive relationships with some of the leaders in our female wrestling community.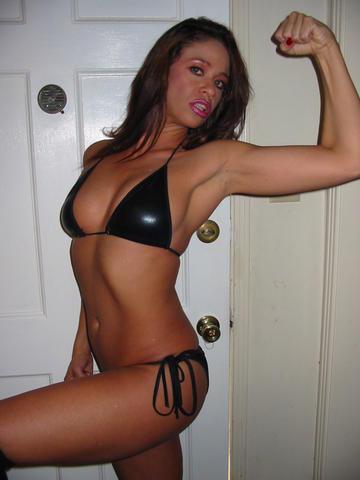 She speaks for herself at the respected wrestler site WB270.com. "I'm a female wrestler in Los Angeles.  I've done several wrestling videos for Les Femme Fatales, Ringmaster Girls, and a lot of others.  I regularly do wrestling sessions with guys.  I'm 5'8″ tall, and weigh 125 lbs., with 11″ biceps.  I regularly do yoga, and can defeat most women in all styles of fighting and combat."
Though her body of work is primarily in the fantasy and mixed wrestling world, this Los Angeles maiden has competed with passion in the fully competitive arena as well. Her match with the talented vixen Mutiny from French Canada was extremely intense.
My personal favorite was her grueling affair against Sexy Starlitt at a Covina event. There is a great description form the female wrestling producer Femwin. "This very hard fought and intense match between Kristiana and Starlitt took place in Covina, California, a short time after their controversial match in Los Angeles, a match Kristiana won when she was awarded a fall but an angry Starlitt said she hadn't submitted.
These girls are both very good wrestlers and they hate to lose and this match shows their intensity as the two evenly matched girls fight until exhausted with one of the girls winning narrowly!"
I know match descriptions at times can be embellished but this writer did purchase and view this match and it is all that and more. This certainly speaks to her toughness.  

With admiration it's been expressed in some circles that if you can make it in certain fiercely competitive and expensive cities like San Francisco, New York, Tokyo and Los Angeles to name a few, you can make it anywhere.
Kristiana has thrived in the great city of Los Angeles.
Let's drive there now in a convertible with the top down.
There are volumes that you can write about tinsel town. For our purposes here since we've been speaking of stars, let's remind ourselves of the movie industry's power over many of our hearts, minds and funny bone with an eye to some of the creative women responsible.
The entertainment and information site complex.com shares, "Megan Ellison's producing career got off to a rocky start. In 2010, she produced three films—Walking Madison, Passion Play and Main Street—all of which were released to little if any fanfare. But after investing in and producing True Grit, 2010's Oscar-nominated Coen Brothers film, Ellison's career really kicked into high gear. Ever since then, the phenom's been churning out hit after hit. In fact, at this year's Academy Awards, Megan produced two films that are each nominated for multiple awards, The Master and Zero Dark Thirty"
"Over the last five years, Karen Rosenfelt has been busy producing two very different film franchises, Twilight and Alvin and the The Chipmunks. And when she wasn't dealing with vampires or rodents, Rosenfelt found time to produce other films like Marley & Me, Yogi Bear and The Devil Wears Prada. Since 2006, she's produced 13 films, 12 of which were highly profitable, the only exception being 2011's Jack Black/Owen Wilson stinker, The Big Year."
Let's look at one more.
"Though she's produced films like Anne Hathaway's One Day and the Diary of a Wimpy Kid series, Nina Jacobson is best known for producing the big screen adaptation of The Hunger Games novels. Not only did Jacobson produce the first film, which was released last year and grossed a staggering $693 million, but she's also producing the next three installments, the first of which is titled The Hunger Games: Catching Fire, and will be released this November."
While you may have heard of the films, were you aware that the great minds that influenced their success were women?
What's admirable about the female submission industry is that many of our exciting competitors are independent contractors who are willing to take risks and strive hard to make a name for themselves.
Kristiana is an exciting competitor to watch who can employ varied styles. Here is how one match is described by an industry leader, Robin of lesfemmesfatales.com. "Kristiana is a dancer and submission wrestler who has a few of the judo gi pins matches under her belt!"
To radiate beauty is a blessing. To successfully distribute power on the mats speaks to extensive training. To attract with charisma is a skill. To have great relations with industry leaders speaks to keeping your word, arriving on time and communicating with diplomacy.
Kristiana is remarkable in that she possesses them all.
What else would we expect from a Mega Star?
~ ~ ~
Femcompetitor.com subscribes to fciwomenswrestling.com news source. No affiliation.
Sources: brainyquote.com, Wikipedia, fciwomenswrestling.com, WB270.com, Femwin.com, complex.com, lesfemmesfatales.com, thank you Wikimedia Commons for exceptional photos.