Kimpton Hotels Are Unique!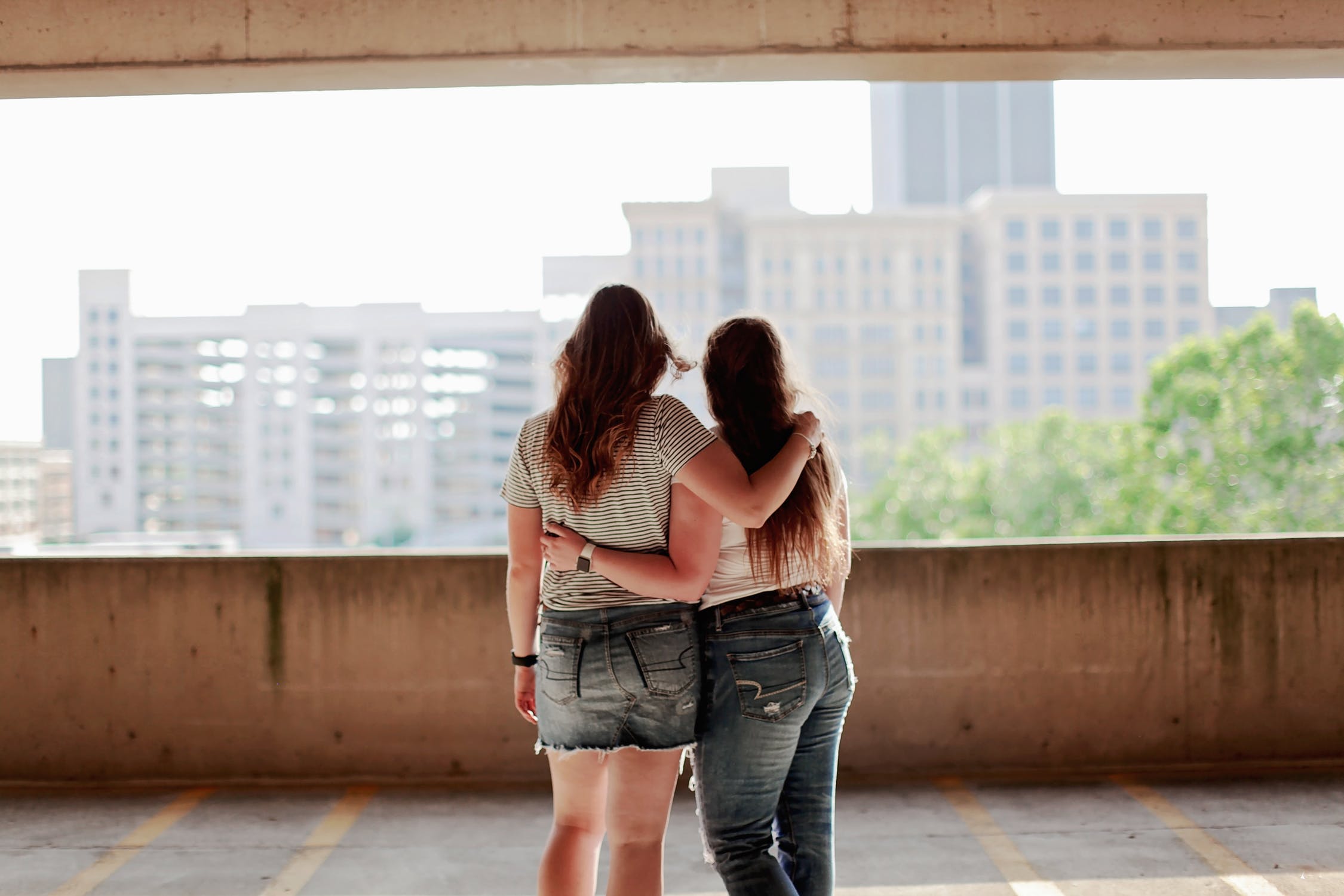 Kimpton Hotels and Restaurants provide weary travelers with a haven of comfort, service, security and style

As the cultural shift evolves in the world of competitive women's wrestling where there is less emphasis on eroticism and increased emphasis on structural efforts to elevate skill levels primarily in the freestyle and submission wrestling communities, Female Competition International (FCI) continues to seek out and connect with corporations that have a track record of being female friendly.
To our complete enjoyment we have never met a hotel group as unique as Kimpton Hotels.
The Kimpton Hotel & Restaurant Group Inc. is an American hotel and restaurant company founded in 1981 by William (Bill) Kimpton and led by Chief Executive Officer Michael Depatie. It is the largest chain of boutique hotels in the United States. The company's headquarters are in San Francisco and all its properties are located in the United States, cites Wikipedia.
Most Kimpton properties are marketed under their own independent names as boutique hotels; however, in 2005, the company launched two sub-brands within the company's brand: Hotel Palomar and Hotel Monaco. Each hotel has a restaurant or bar that is marketed as upscale or trendy. The company's loyal program is called Kimpton InTouch.
On Kimpton's website under the "About Us" section they communicate their mission very well. It reports in 1981, Bill Kimpton pioneered the boutique hotel concept in the United States. His dream was to provide weary travelers with a haven of comfort, service, security and style. Oh, and how about a nice glass of wine and a good meal at the end of the day, too? Today we stay true to Bill Kimpton's legacy by offering personalized service, feel-good amenities like our Hosted Evening Wine Hour, and one-of-a-kind hotels and restaurants.
"At Kimpton, we believe in a culture that includes people, one that celebrates the individuality of our guests and employees alike. We're equally devoted to the greater good and have led the hospitality industry with our innovative EarthCare program. Perhaps it's this unique mix of individual expression and social responsibility that inspires a strong emotional connection with our guests. According to Market Metrix Hospitality Index™, Kimpton has the highest customer satisfaction scores (93%+) and emotional attachment scores (89%) of any hotel company operating in the United States."
Very impressive.
In terms of providing a haven of comfort for families, their reputation speaks for itself. On April 30, 2012 Kimpton was recognized by Parents magazine as one of the Best Hotel Chains for Families, for its focus on services and amenities that offer convenience and comfort for guests traveling with kids. The list was based on a comprehensive review of over 70 hotel chains that provide family-friendly amenities. The magazine recognized just 10 hotel companies across two segments – Best for Budget Minded Travelers and Best Mid-Priced Picks – that stood out as the family-friendliest hotels in the United States.
Parents magazine considered the importance of room lay-outs and amenities like mini fridges and microwaves, childproofing, easily accessible pools and playgrounds, children's programs and value-added perks such as free breakfasts. Kimpton was selected for its commitment to family travelers through its Kimpton Kids program, which welcomes every child into Kimpton hotels with a special amenity and other offerings.
Each Kimpton hotel is equipped with childproofing outlet covers, toilet latches and night-light with sensors so that parents don't have to drag too many "extras" along with them. The hotel is also equipped with childproofing outlet covers, toilet latches and night-light with sensors so that parents don't have to drag too many "extras" along with them.
Available upon request, guests can also utilize cribs, "play yards" or high chairs that are available for loan at all Kimpton hotels. Kimpton concierges provide recommendations for families on things like baby/toddler equipment rental companies in the area, accredited babysitting services, 24-hour on-call pediatrician, and local car rental company offering child safety seats.
"We are thrilled to be recognized on this list by Parents magazine," said Niki Leondakis, president and chief operating officer, Kimpton Hotels & Restaurants. "Since Kimpton's inception we've been committed to providing personalized care that makes everyone in our hotels – young and old – feel welcome and comfortable when they're away from home. For families, our goal is to take away the worries that can come with traveling with young children by anticipating the unique needs of parents and children."
In terms of management services currently, Kimpton develops, owns and manages more lifestyle hotels than any other company in the United States. Kimpton's unique combination of style, four-star service and adjacent destination restaurants along with its constant focus on top line sales and bottom line results; have established the company as the first choice for the development and management of lifestyle hotels. Kimpton's signature elements are care, comfort, style, flavor and fun.
When FCI researched this trend setting hotel chain, we focused on three areas. What service do they offer that is unique to women? How compliant are they with environmental standards? How do their employees feel about working for them?
The company sponsors Dress for Success Worldwide, an international non-profit organization that provides professional clothing and employment retention programs for women. When you ask for the Dress For Success Rate, Kimpton donates $10 to the organization AND you get a 10% discount off the best available rate. It's a total win/win.
As a Kimpton InTouch member, you can be part of their Women InTouch program. Not only do you receive perks and insider info, but they will also invite you and your BFF to one of their complimentary ladies night out events! They travel to cities around the country and host anything from classy wine dinners to a stylin' fashion show or an inventive mojito making contest.
In their own words, "We love to thank our loyal ladies for choosing to stay with us. And what better way to do it than by gathering with friends for food, drink, laughs and prizes. Let our local Kimpton teams get to know you better and show you a great time with no strings attached!"
In terms of the environment everything they do requires behavioral change: recycling, using organic cleaning supplies, serving organic coffee and tea, reducing water consumption, all of it. Every year they have raised the bar for themselves and for their industry by continuing to reduce their ecological footprint. And every year, they are recognized for their efforts by green organizations and their own industry. Here are their thoughts on their environmental saving efforts.
• Kimpton Hotels are 100% certified by the Green Key Eco-Rating Program (2011). We are proud to say that this is a first in the hospitality industry.
• Condé Nast World Savers Award (2009): Kimpton is a co-winner in the Preservation category for its pioneering EarthCare commitment, which includes more than 70 brand-wide environmental practices in place at every Kimpton hotel and restaurant from coast-to-coast.
• National GeoTourism Award, Three Years In A Row. (National Geographic and TIA): Travel Industry and Association of America and National Geographic Traveler magazine awarded Kimpton the national GeoTourism award for outstanding achievements in the travel industry for environmental stewardship.
• Kimpton Hotels have been honored with the California EPA Green Lodging designation. As a California EPA partner, Kimpton has implemented corporate environmental policies throughout their hotels nationwide and is making great strides in reducing their environmental footprints.
Very important, how do their employees feel about working for them?
When viewing video, researching employee comments here is what comes across. Their employees are their brand. As such, great emphasis is placed on the personal and professional development of Kimpton employees through unique and interesting experiences – from Kimpton University and Tuition Reimbursement, to Diversity Training and a Self-Insight program. Fortune listed it as the #28 best companies to work for in 2013.
Female Competition International is really happy we had a chance to meet Kimpton Hotels and introduce them to our female wrestling enthusiasts who are primarily students at great innovative universities. The new world of competitive women's wrestling is filled with girls wrestling at local community programs, on great high school teams where female champions have press conferences to announce their signing to a university's women's wrestling program and a mindset where the competition continues to be enhanced. Female freestyle and submission wrestlers who travel constantly can be reassured that when it's time to relax and find a haven for comfort, the unique upscale and creative Kimpton Hotel properties are waiting for them with warm eco-friendly open arms.
~ ~ ~
Sources: Wikipedia, Kimpton Hotels and Restaurant's website, Parents Magazine, Marketing to women online.com, Kimpton – EarthCare Recognition/In The News, Photos courtesy Wikimedia Commons