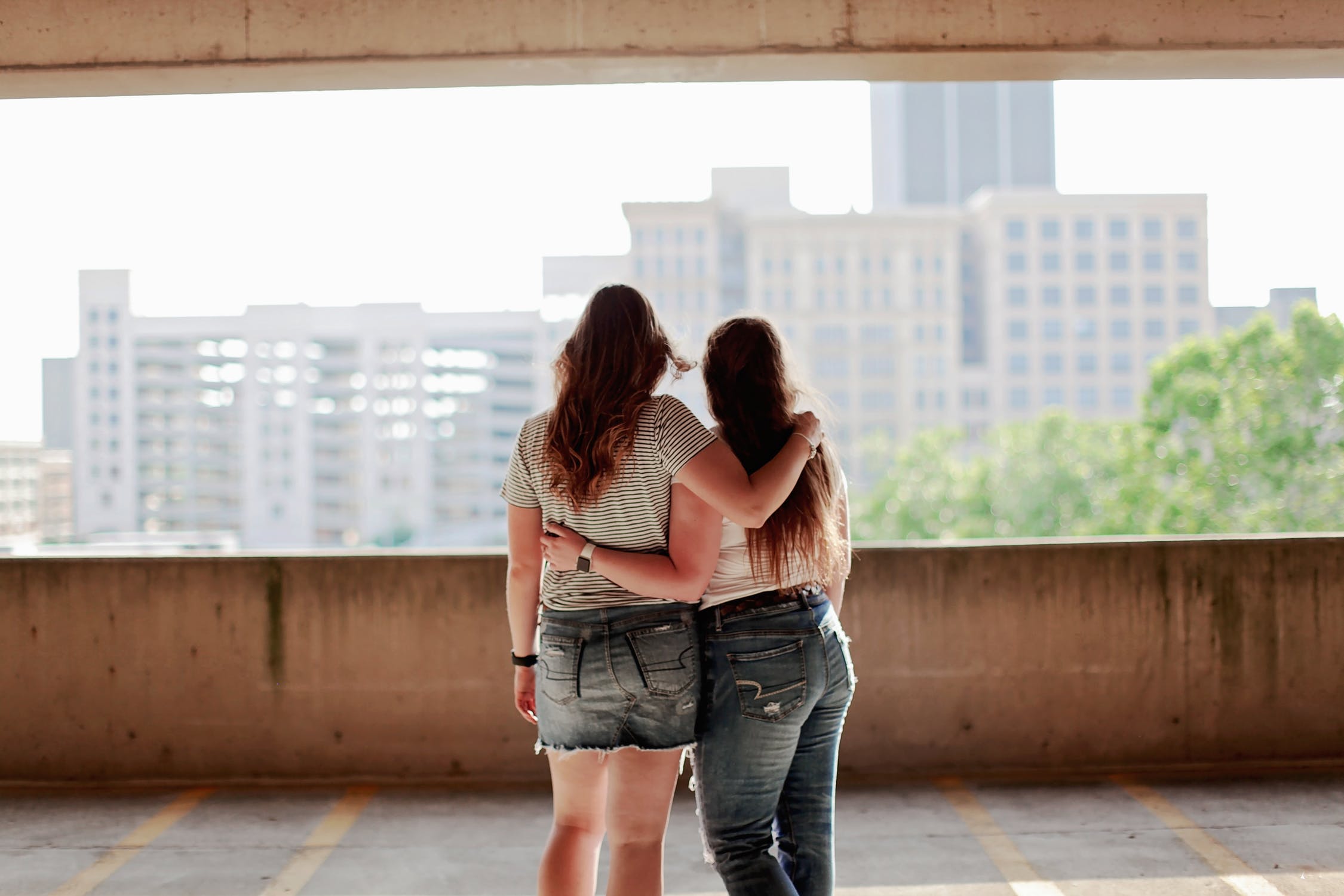 A skilled application of wrestling holds, exceptional perseverance, mental toughness and a keen sense of how to close out a submission move is the hallmark qualities of a competitor who has been trained in the elite DWW women's wrestling program.
Being trained in the DWW program is like participating in the SEC in college football, Tennessee and UConn in women's collegiate basketball or Oklahoma, Brock, Simon Fraser and King University in women's collegiate freestyle wrestling. When you can excel in their programs, you can perform at an elite level anywhere else.
Kimbra is one of the newer generations of DWW graduates and regarding her tough wrestling style, praise is coming in from all over the globe and more importantly outside of the local tribe.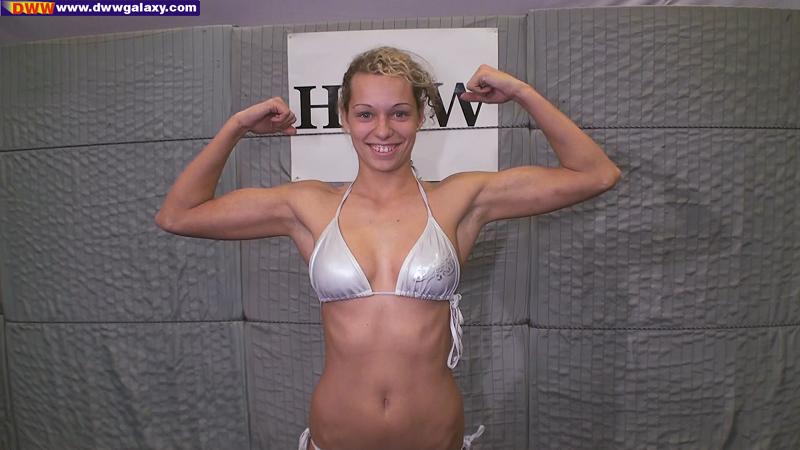 This is what one of the industry leaders, London Wrestling Studios had to say about our DWW gladiator. "As far as we know, this is KIMBRA's first trip to the UK!  You may also know KIMBRA as Roxy – she has starred in many European wrestling videos over the year, starting off her career with the famous DWW.  She's beautiful, tall, strong, and aggressive, as we saw in person when we met her at the Femwrestle event earlier in the year – you can see her wrestling our very own Isabella in the gallery photos."
Let's listen to another reviewer shout out Kimbra's praise. "I've seen a few of Kimbra's other matches, so I knew she was skilled, and from the preview clips, you can tell that she was able to give Tiffany at least a somewhat hard time. Even so, I was expecting this to be a mostly one-sided match with Kimbra fighting hard but ultimately overmatched by Tiffany. I was quite wrong.
Kimbra has improved by leaps and bounds, it seems, because this is an extremely evenly matched battle. Despite a 12kg (28 lb.) weight disadvantage, Tiffany has her hands full the entire time. Headlocks, body and head scissors, and straddles are the primary weapons the two women use against each other. At one point between falls, when asked, Tiffany very emphatically says that Kimbra is stronger than Petra to give you an idea of how far she's come."
This writer first saw Kimbra as Roxy as well, mostly wrestling for Female Wrestling Zone. She was good but in my opinion, not DWW elite level good.
Over the years she has clearly improved to the point that her matches are comparative to that of the elite. The key is how she has evolved to the level where she doesn't just defeat opponents but dominates the newer and higher skilled competitors alike.
When she wrestled the very feminine, huggable, sexy DWW Rose Tekla, she completely dominated her as expected, but did so with a gentle, master's touch.
What is more impressive is how she is now fighting outside of the pond, specifically in Germany at femwrestle.com where her reputation is growing. Anyone who saw what occurred between Kimbra and LWS journey level fighter Xena can't help but be impressed. Xena is a sexy woman with thick, beautiful, powerful thighs (the better to scissor you with my dear) who found herself in over her thighs and head with the vastly improved Kimbra.
The name Kimbra is an English baby name and in many circles means from the royal forest meadow. One site is so enthralled with the name they even profile the women who possess it and I have to admit, in watching Kimbra wrestle, it seems like so much applies.
The interesting site sheknows.com expresses, "People with this name tend to be passionate, compassionate, intuitive, romantic, and to have magnetic personalities. They are usually humanitarian, broadminded and generous, and tend to follow professions where they can serve humanity. Because they are so affectionate and giving, they may be imposed on. They are romantic and easily fall in love, but may be easily hurt and are sometimes quick-tempered."
Wow, magnetic personality. This certainly describes Kimbra. Here is how another reviewer described Kimbra. "Kimbra has lost some weight and buffed up so she looks great and has a lovely radiant smile (especially when she is inflicting pain!)."
Here is her impressive resume of competitors who have felt a taste of the Kimbra! She's wrestled Antscha, Renata B, Tiffany, Denise, Orsi S, Reni, Dani, Viktoria M, Kata, Sofia C, Jana N, Gloria, Antonia among others.
Her matches tend to garner a lot of industry attention, especially the one against Reni where Reni decided to stop the match prematurely. Here is how one reviewer describes it. "The conclusion of this match was very disappointing in my opinion. One wrestler started playing the role of turtle (Kimbra), and then employed a vicious kick to keep her opponent off from her.
This act demonstrated a clear lack of sportsmanship, and I do not blame the other wrestler for wanting an immediate ending for the match. For this reason, I gave this match 3 stars. Hopefully the wrestler using the kicking maneuver learned a valuable lesson and will not attempt such shenanigans in the future."
Shenanigans! Wow what a term. That's right up there with flabbergasted.
No one could accuse Kimbra of being passive in her matches. Here is one more review emanating from the German club femwrestle.com. "This is again one of the absolute top matches of the March 2014 event. Kimbra from Hungary vs Isabella form Honey Team LWS London. A description of this fight is not real possible, rough, fast and hard. Not often you will see such a match, a fan of female wrestling hast to watch this real comp fight."
Yes, Kimbra represents Hungary well.
The temptation when you want to describe this beautiful nation is to focus on its abundance of soothing thermal spas and the magnificent capitol city of Budapest. Since so many great female wrestlers like Viktoria M come from there; thus far that's what we have done.
At Female Competition International, one of our goals when writing articles is to educate and show our readers the beautiful global community in which women's wrestling thrives. So to expand our reach and your mind, we've decided to introduce you to the second largest city in Hungary.
Without looking it up, do you know the name?
The informative site geonames.org explains, "Debrecen (pronunciation: [?d?br?ts?n] is the second largest city in Hungary after Budapest. Debrecen is the regional center of the Northern Great Plain region and the seat of Hajdú-Bihar county. It was the largest Hungarian city in the 18th century and it is one of the most important cultural centers of the Hungarians.
Debrecen was also the capital city of Hungary during the revolution in 1848-1849 and by the end of the World War II in 1944-1945.
The city used to be somewhat isolated from Budapest, Hungary's main transport hub. However, the completion of the motorway M35 means Budapest can now be reached in under two hours."
Kimbra may have known that, but did you?
Here is another interesting fact about Debrecen.
It's originally built in the middle of nowhere. Literally. The educational site wikitravel.org wonders, "They used to say "who in their sane mind would build a city in the middle of nowhere where there are no mountains, forests, water or roads?". Very good question. That's the way it was, but it is not that way now.
The city site eng.debrecen.hu adds the final flavoring. "Debrecen is one of the cultural and social centers of Hungary for almost half a century, and has been dedicated to establish and maintain a remarkable and outstanding cultural credo. Since 1538 the most marvelous minds of Hungarian culture and science learned in the famous Reformed College. The Museum of the College has an outstanding collection of 17 000 pieces and its library owns distinctive book rarities, while its collection of embroidery and goldsmith's crafts also offers a unique experience."
Along with being a great female wrestler who competes against women, Kimbra also competes against men. Would you like to wrestle her? Here is what one satisfied customer who did had to say.
"As for Kimbra, I'm aware of her pedigree having seen her videos but she REALLY surprised me. Her strength is amazing, when you look at her overall frame she is skinny so for her to overpower was as I said before a surprise. I don't know if it had to with me not going to gym for over a year but it was a humbling experience nevertheless."
Kimbra's DWW pedigree has served her well. Fortunately for us fans, this is one former DWW maiden that continues to wrestle. With such a great training base complimented with her growing experience, Kimbra is a wrestler who will continue to earn and receive world wide praise.
~ ~ ~
Some may find other women's wrestling sites erotic in nature. If you are offended by depictions of women wrestling in erotic situations, please exercise caution in visiting women's wrestling sites.
Femcompetitor.com subscribes to fciwomenswrestling.com news source, no affiliation.
Sources: brainyquote.com, Wikipedia, fciwomenswrestling.com, fciwomenswrestling2.com, FCI Elite Competitor, femcompetitor.com, sheknows.com, geonames.org, dwwgalaxy.om, London Wrestling Studios, femwrestle.com, eng.debrecen.hu, wikitravel.org, photos thank you Wikimedia Commons.