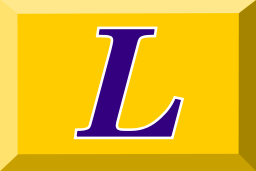 Jeanie Buss is a friend of women's wrestling, supports important causes and leads the Lakers Nation.



I have nothing but respect for the Lakers. So many of their legends shaped who I am as a person and player…….
Bill Walton
Inspiring role models are a nice study in a time period where opportunities for women are expanding and the ability to make good decisions are more complex.
In the major sports world the last decade has seen an increase in female executives who are wielding great influence in a lucrative international industry once completely controlled and dominated by men. If you are a female athlete aspiring to become involved in sports at a higher level where important decisions are made, here are some female executives worth researching, studying and emulating.
In a March 8, 2013 article from Sports Illustrated there is a nice offering of female executive newsmakers in sports and here are a few from the distinguished list. Cindy Davis is VP of Nike Inc. and President of Nike Golf with annual sports revenues of $623 million. Christine Dreissen serves as Executive Vice President and Chief Financial Officer for ESPN whose annual sports revenue equals $8.2 billion. Finally Michelle D. Wilson is Chief Marketing Officer of WWE with annual sports revenue topping $525 million.
Another female executive who many may not know is friendly to women's wrestling is the beautiful, brilliant and very charming Los Angeles Lakers Leader of Business Operations, Ms. Jeanie Buss.
Ms. Buss is the daughter of the dynamic Jerry Buss, who unfortunately passed away, the previous owner of the Lakers and other sports businesses. At age 19, Jeanie started in the family business as general manager of the Los Angeles Strings professional tennis team. She later became the owner of the Los Angeles Blades professional roller hockey team. She was also president of the Great Western Forum before becoming vice president of the Lakers. Ms. Buss attended college at the University of Southern California (USC), where she majored in business and graduated with honors. After her father died in 2013, Buss assumed his role as governor of the Lakers as well as its team representative at NBA Board of Governors meetings, shares Wikipedia.
Jeanie Buss is also involved with the return of Women of Wrestling in a show titled "Wow Girls."
The Los Angeles Times relates, 44 Blue Productions described the new show in a statement as "an unflinching, behind-the-ropes look at the rebuilding of a wrestling franchise and the transformative journey of a group of women and the executives who are putting it all on the line in the rough and tumble world of professional wrestling."
The release says Buss will be serving as an executive producer and not an in-ring participant.
She also filled that role when she partnered with wrestling promoter David McLane and 44 Blue Productions to form the league in 2000.
"The stakes are high, the competition is intense and the business is unforgiving," Buss said in a statement. "Growing up I collected Wonder Woman and Supergirl comics and WOW is that come to life. These are real superheroes. It's time for a platform for these incredible women!"
Lakersnation.com reports the group will produce a docu-series focusing on the return of "WOW."
The production will go in-depth with the franchise and show viewers what it takes to revitalize the wresting brand. The docu-series will also show the work required in order to become a wrestler.
The women will be put under the spotlight and viewers will get a chance to see them transform into superior athletes.
Rasha Drachkovitch (44 Blue President), Jeanie Buss, David McLane and Rand Capp will be the executive producers.
Wikipedia concludes with the foundation. WOW! Women of Wrestling, is a professional wrestling promotion founded in 2000 by David McLane, previously the founder of Gorgeous Ladies of Wrestling. It is based in Los Angeles, California and relaunched in 2012. Using a similar format of character driven performers, with names befitting a comic book series, such as Jungle Grrrl, an inmate tag-team complete with orange jump suits named Caged Heat, a Hollywood starlet named Lana Star and the Persian Princess, WOW launched a series of syndicated programs in the 2000-01 television seasons in 102 TV markets.
WOW programs were able to stand out from other wrestling programs by offering television viewers and live event audience a female troupe of performers who played campy villains and heroines in all sizes and nationalities. By being the only entertainment source of its kind, WOW captured a strong adult demographic following with its primary audience, the male television audience (18–49 years of age) generating 25% higher ratings than its secondary audience of young women (18-24), teens, and tweens (7-12).
FCI appreciates the importance of leaders in high places like Ms. Buss supporting women's wrestling which in our research and experience is still struggling to gain respect among large segments of established, conservative American society where many still see it as a fetish or perversion and is not to be discussed in polite society.
The idea that fully competitive women's wrestling can be included with other female sports that have gained mainstream acceptance like gymnastics, volleyball, soccer, water polo, softball, lacrosse and others is still not registering.
Given the activities and causes Jeanie Buss is involved with, credibility is a great byproduct.
NBA.COM shares with us an important cause Ms. Buss has participated in. The Sister to Sister Foundation, a national 501(c) 3 non-profit organization, is dedicated to preventing heart disease among women through free cardiac screenings and education. Ms. Buss previously co-chaired the event.
The Sister to Sister Foundation shares their vision.
Since their founding, Sister to Sister has provided 80,000 free cardiovascular screenings for women, with immediate results and personalized counseling interventions. Most screenings were provided at their annual Women's Heart Health Fairs, held each February in 17 cities nationwide from 2000-2009.
These were very special health events created for today's busy woman. They were fun, lively and engaging!
Women received free cardiovascular screenings and learned their personal risk for heart disease by having a one-on-one session with a medical professional. Many women were pleasantly surprised to realize that their hearts were doing great. And for those that were at risk, they received a personalized heart-health action plan of lifestyle changes for them to take home.
Women from all walks of life would talk about their screening numbers, share cooking tips for healthy dishes, attend presentations from the top medical experts together, and learn tips from lifestyle pros on how to reduce stress, receive free massages, giveaways and door prizes.
The U.S. Department of Health & Human Services and the National Heart, Lung and Blood Institute report that in the United States, 1 in 4 women die from heart disease.
Female Competition International has a nice story of our own to relate about Jeanie. One of our FCI associates who has a Twitter account, allowed someone to be a follower and fortunately received a warning tweet relating how the follower was saying very bad things about them. Our associate blocked the bad actor. Who was the tweet from?
Jeanie Buss!
We couldn't believe it and double checked. It was truly her. Thanks Jeanie!
It's nice to know that women's wrestling has a successful, widely respected friend in high places. Ms. Buss is truly a great role model to follow. For those of us who are fans of the Los Angeles Lakers, these are challenging and fascinating times. To a great degree we may have spoiled by the extensive success of the Laker dynasties.
It's with great anticipation and excitement that we watch Jeanie Buss and her current team develop the great instincts and wisdom that Mr. Buss demonstrated during those sensational championship years that brought all of us many important and lasting memories.
In an interview with Forbes.com, when asked about her future role with the Lakers organization Ms. Buss replied, "My dad has set it up so that my older brother Jimmy manages the basketball side, and I manage the business side. I like to say that I create the revenue and he gets to spend it. All my other siblings have positions in the Lakers too. I think this team will stay in the family. I will continue to play my role."
~ ~ ~
Sources: Sports Illustrated, Wikipedia, Lakersnation.com, Los Angeles Times, NBA.com, U.S. Department of Health & Human Services and National Heart, Lung and Blood Institute, Sister to Sister Foundation, Photos courtesy Wikimedia Commons.