Italy's Mesmerizing Session Girl Angelica KO, Experience Dreamland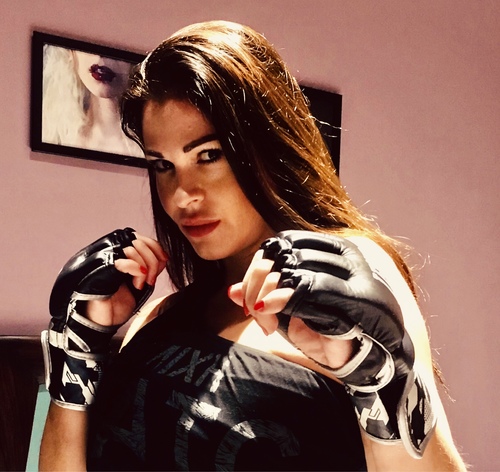 December 25, 2021,
Songs about dreams abound because they take us to a magical realm, where we'd like to be, as opposed to where we currently are.
Sometimes you can't get the tune or the dream out of your head.
L.A. Confidential is a 1997 American neo-noir crime film directed, produced and co-written by Curtis Hanson. The film tells the story of a group of LAPD officers in 1953, and the intersection of police corruption and Hollywood celebrity.
L.A. Confidential was a major critical and commercial success; it grossed $126 million against a $35 million budget.
It is an absolute classic. A masterpiece filled with dreams.
There was a mesmerizing tune by the legendary singer Betty Hutton that, to this day, plays over and over again in our head.
In our dreams. Perhaps yours too.
"Bye bye baby
Time to hit the road to dreamland
You're mine baby
Dig you in the land of nod
Hold tight baby
We'll be swinging up in dreamland"
https://www.youtube.com/watch?v=CEYuq5YWrPs  while it lasts.
In our sensuous Session industry, there is a dream girl that we can't get out of our head.
To say that she is mesmerizing is a euphemism.
Once, through research, we were introduced to her, she invaded our dreams.
Italy's Session Girl Angelica KO is a gorgeous knockout.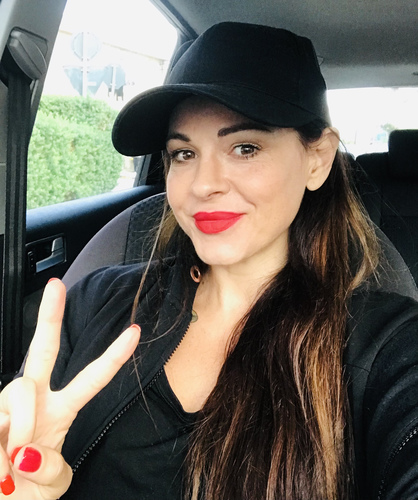 We can't stop dreaming about her.
Have you seen her at work? She has it all. Angelica can do it all. She can wrestle and box too.
As of this writing, she has achieved a 12-0 record in the Lingerie Fighting League.
The team at lingeriefc.com sing her praises, "Ko is an Italian boxer, who combines strikes with a mixture of destructive boxing. Her Italian blood makes her want to conquer the world and she wants to start by winning the LFC title! Inspired by her mentor, boxing champion Paul Malignaggi, Angelica describes herself as 'almost invincible' and says her sweetness and nastiness makes for a very dangerous combination. When she fights she is very cruel and her techniques are deadly. And if she grabs you with her legs you can only beg for mercy!"
What a resume. It's a song that plays over and over in our heads.
We can feel your competitive steam rising but also remember this.
At her WB270 profile and Instagram she can create a fantasy for you that will mesmerize your dreams.
Take a look at her photos on her Instagram. https://www.instagram.com/angelicakodue/?hl=en
Love the incredible pictures.
Angelica is based in the historical and scenic city of Rome.
We had to contact her.
We just had to.
In speaking to her, it was a dream come true. Like most, we were curious how she got started in our industry.
Angelica replied, "I started with Pamela Strong. A man contacted me and offered me a match against her. I didn't want to accept it because it was a Brazilian Jiu Jitsu match and she is very strong in that. I mostly fight standing, punching and kicking. But we had spoken on the phone and I liked her, she had very nice ways and she told me to accept the invitation, that it would be fun … and yes, of course she beat me and she always beats me on the ground, but unfortunately  I can't punch her ha, ha, hah but I love to fight with her. So we started doing sessions together (she has been doing sessions for many years) and I started doing them alone too. We are very different, however, in style and in everything."
Good to know.
Opposites attract and if you have a session with her and Pamela, you can have fun on the ground and in the air.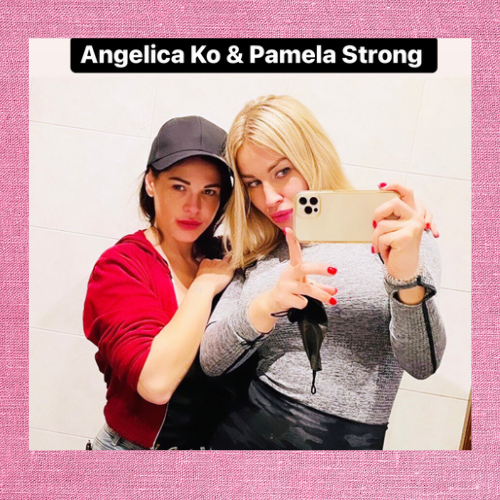 You get the best of both worlds.
Our dream girl speaks to their upcoming tour.
"Next tour with Pamela Strong will be in Vienna, Dubai, Paris, then we still have to evaluate maybe Switzerland and Milan, and we hope to include Germany. I should also go to Slovakia and then USA. She too is planning other trips and soon, follow my Instagram and we'll let you know where.
A double session with us is a great experience. We are different in everything.
She is a sensuous blonde with ice eyes and I have soft brown hair, the typical exotic Mediterranean woman.
She is queen of grappling and me, queen of striker … but we both can fight in every way and we are complete fighters. We are two dangerous sexy women, if you save yourself on your feet you will not escape on the ground.
We have never challenged each other to arm wrestling, it would be a good challenge."
See what we mean?
A beautiful blonde who loves to wrestle and a dream girl brunette.
Yummy.
Angelica's email is pentamediamanagement@yahoo.com  
Here we go. We're dreaming again.
It's those tunes about dreams and dream girls that we can't get out of our head.
We can thank Angelica for that. Here it goes.
"I Can Dream About You" is a song performed by American singer Dan Hartman on the soundtrack album of the film Streets of Fire. Released in 1984 as a single from the soundtrack, and included on Hartman's album I Can Dream About You, it reached number 6 on the Billboard Hot 100.
Here are the lyrics. Playing over and over again in our head.
No more timing
Each tear that falls from my eyes
I'm not hiding
The remedy to cure this old heart of mine
I can dream about you
If I can't hold you tonight
I can dream about you
You know how to hold me just right
I can dream about you
If I can't hold you tonight
I can dream about you
You know how to hold me just right
Angelica knows how to do a session just right. We should know. We always do our homework. And unknown to us at the time?
She invaded our dreams.
Now we can't get her out of our head. Out of our dreams. Day or night. And you know what?
We don't want to.
Do you want to create a lifelong dream memory with a gorgeous beautifully shaped knock out?
Have a session with Angelica. Do that?
Sweet dreams. Bye, Bye Baby.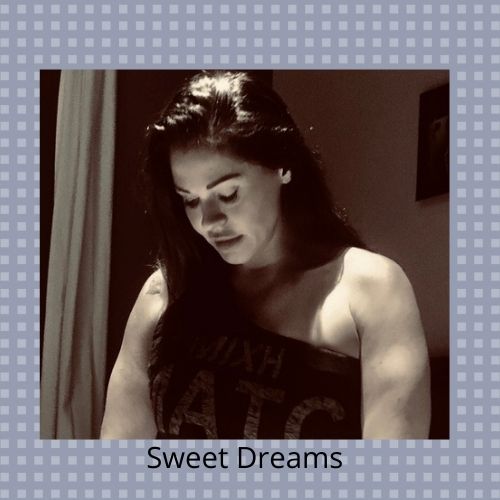 It's time to take the road to dreamland. After a session with raven haired Angelica?
You may never want to wake up.
~ ~ ~
OPENING PHOTO femcompetitor.com, fciwomenswrestling.com grapplingstrs.com article, Angelica WB270 Press photo Editorial use

https://en.wikipedia.org/wiki/L.A._Confidential_(film)
https://lingeriefc.com/prospects/angelica-ko/
https://en.wikipedia.org/wiki/I_Can_Dream_About_You
https://www.fcielitecompetitor.com/
https://fciwomenswrestling.com/
https://www.instagram.com/angelicakodue/?hl=it
https://t.me/+1yUNBol14HA4NzBk
https://onlyfans.com/angelicako