Italy's Bianca, 2021 Competitive Wrestling, Session Girl Extraordinaire
November 19, 2021
Being locked in a hotel room can be a concerning experience, especially if you didn't lock the door.
The few places that we've seen that occur is in some crime thriller where, usually our hero or heroine is about to be tortured for some important intelligence. Bring some ice because this is going to hurt.
That is the movies.
In real life, when we've been locked in a hotel room and we didn't lock the door ourselves, we were ecstatic. Why?
Because a Session Girl locked it for us.
Then she tortured us. Sat on our face. Wrestled us and won. Straddled us and flexed her muscles.
What a wonderful movie we would love to play over and over.
Especially if the Session Girl involved is Italy's Bianca Blance.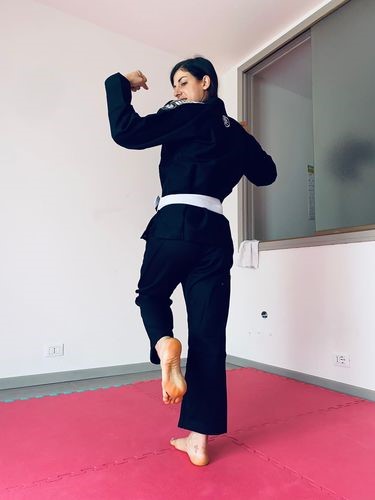 At her profile she smiles, "I'm the female Italian stallion, I'm able to wrestle and dominate you and make you beg for mercy! Are you ready to face this fiery classic beauty from the Mediterranean who will be your sensual nemesis?"
See what we mean? This chick is ready to torture us right from the get go.
Bianca adds, "Be careful for once bitten forever smitten. I like to submit men with my strength and malice…I love win and I do not accept defeat!"
We can live with that. Working with her, there is an additional bonus. She has access to mats, a studio with mats or a ring.
What a babe. And great wrestler.
If you want to take a closer look at her wrestling skills, check Bianca out Italian Female Wrestling italianfemalewrestling.com.
She has some great matches there. Let's have the producer show you around.
"Venere and Bianca have an ongoing feud: it's enough to check IFW223 and IFW234 to understand how strong their rivalry is. Both girls are in their best physical shape and ready for another intense, hard fought match… or better, fight. Arm wrestling is our starter today, but everyone knows that Bianca's biceps are almost invincible."
You can find that out for yourself, the fun and hard way in a hotel room.
Their team continues, "Things become more interesting when wrestling time comes. Similar in height and weight, the wrestlers face each other in an even pin and submission match. Strategy is important, the smallest mistake and the opponent will take advantage of it, mercilessly.
There's plenty of strength in play, as Bianca tries to simply overpower the opponent. Not easy with someone like Venere, who knows very well how to defend."
Would you like to hear more? Sure you do.
"Great mat action, an incredible amount of muscles and technique on display. The first point comes from a creative and beautiful pin but there's so much more to see as the rhythm and intensity grow throughout the match. After the aggressive victory pose we have a 4 minutes long argument confirming all the above."
Just a suggestion. In that private hotel room, always agree with Bianca. Just saying.
In terms of purchasing, you will have a lot to choose from as we count approximately 20 videos there.
Bianca has also wrestled at Female Wrestling Zone and Monica's Wrestling Center Events.
A well-rounded girl, Bianca's hobbies are tennis and pole dancing. Many of the European Session Girls are extremely skilled on the poles.
Here is what others are saying about their experience with her at WB270.
"Communication was easy with Bianca, she speaks a good English, and she organizes everything. The flat was very comfortable with a big mat.
I saw Bianca in a black bra and leggings. She was very sexy and fit too. What a girl!!!! She's a fitness type and I can ensure you every inch of her body is built with thin but solid muscles. I think she's like Antscha, lean but so fit"
Nice comparison. We love the super star Antscha with the perfect body.
Here is another one.
"I met Bianca during her tour in Rome.  The whole room was well prepared with lots of mats. I did a lot of beautiful sessions with the most famous wrestlers around the world and the best session ever was with Bianca."
Sounds like a wonderful time.
Bianca's home base is Padua, Italy.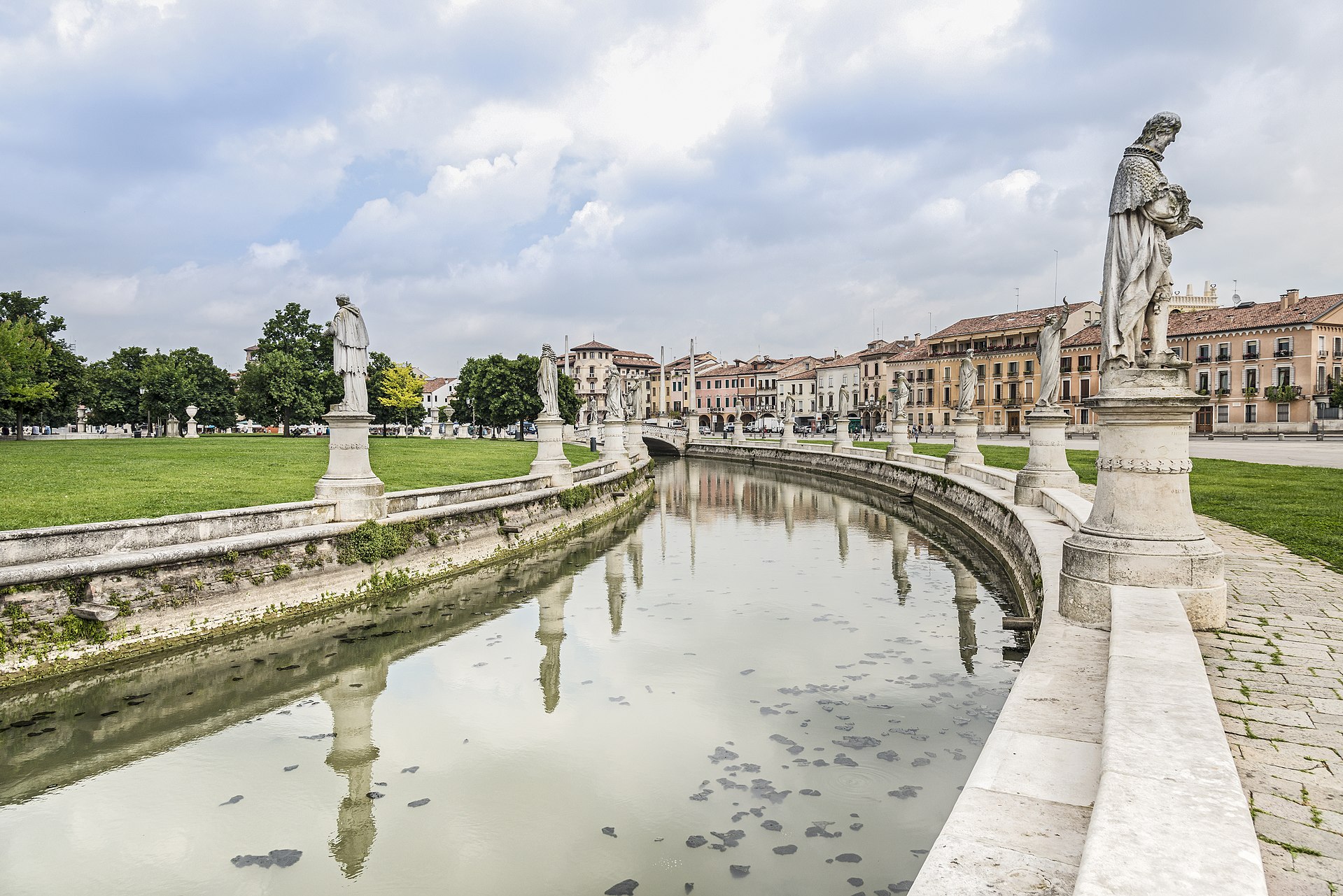 The team at Google educates, "Padua is a city in Northern Italy's Veneto region. It's known for the frescoes by Giotto in its Scrovegni Chapel from 1303–05 and the vast 13th-century Basilica of St. Anthony. The basilica, with its Byzantine-style domes and notable artworks, contains the namesake saint's tomb. In Padua's old town are arcaded streets and stylish cafes frequented by students of the University of Padua, established in 1222."
Very impressive.
Very enticing.
The world travelers at Trip Advisor add, "Known as Padova in Italian, Padua may be the oldest city in northern Italy, if you believe the claims of its 12th-century BC founding by Trojans. It certainly has history, including its famous university (one of Europe's oldest, from 1222), the 13th-century Basilica di Sant'Antonio (resting place of St. Anthony), and Scrovegni Chapel, with Giotto's famed 14th century frescos. The magnificent Prato della Valle, a 950,000-square-foot elliptical square, is thought to be Europe's second-biggest."
Well, after working up a sweat with Bianca, you'll probably also work up a huge appetite. If you are in Italy, you might as well have some pizza. Where?
We have an idea.
The pizzeria is called Idea Pizza. That's right.
We looked at some of the photos and we love the thick crust, full pizza pie ingredient appearance.
Here are two reviews at Trip Advisor:
"A hidden gem, that you can miss either driving or walking by. Only one table for dine in, as this is essentially a takeout restaurant. Great variety of pizza and calzones. Definitely, tasted like more – and we will be back again during this trip!!!"
And another.
"We were passing through from Venice to Verona and stopped in Padua for lunch. This is fantastic grab and go pizza, the best we've had in Italy so far. The guys were happy to make us a custom pizza, which only took about 10 minutes."
Yummy. What a date. What a delicious day.
Here is Bianca's email: biancaifw@gmail.com
Hotel rooms can be wonderful places of mystery to get lost in. To get away from it all.
When you session with Bianca, it's like having it all.
Our thought? Locked in is always better.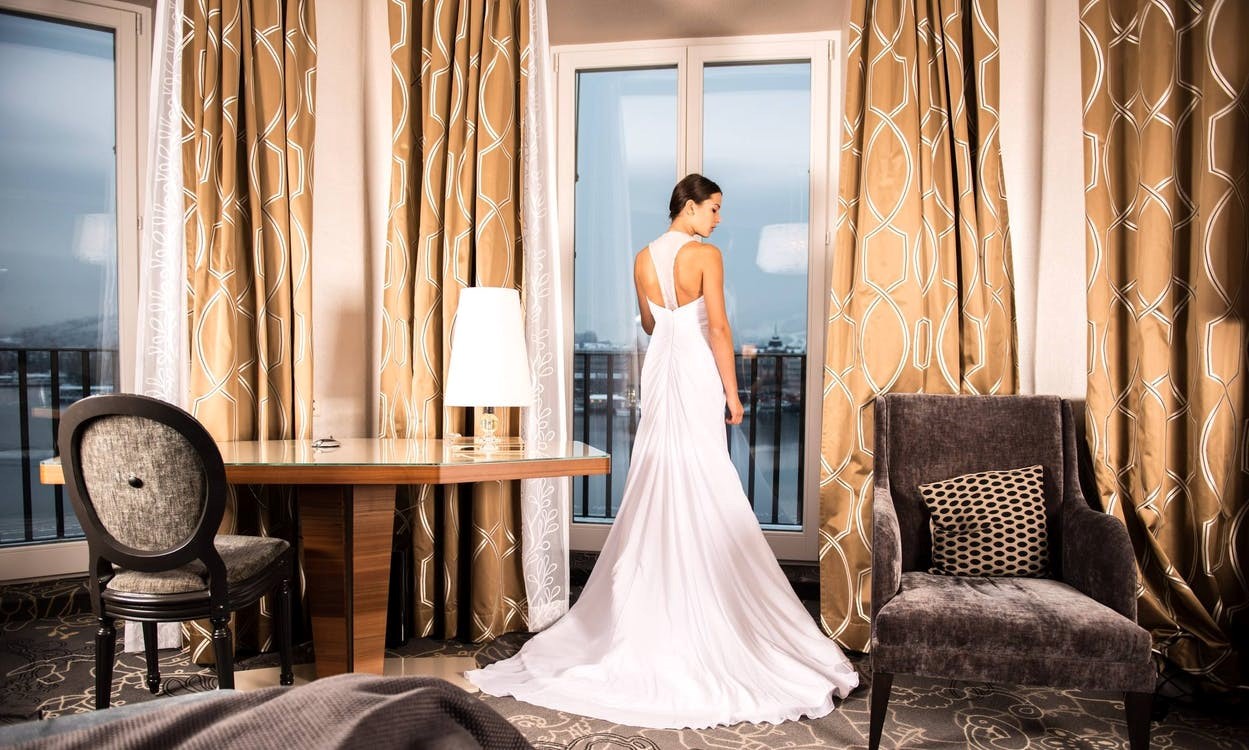 ~ ~ ~
OPENING PHOTO femcompetitor.com, grapplingstars.com fciwomenswrestling.com Press photo WB270 Editorial Fair Use 
http://www.ideapizzapadova.com/
https://femalecombatstars.it/wrestler/bianca/
https://en.wikipedia.org/wiki/Padua
https://www.tripadvisor.com/Tourism-g187867-Padua_Province_of_Padua_Veneto-Vacations.html
https://italianfemalewrestling.com/videos/ifw240-venere-vs-bianca-rematch/
https://www.fcielitecompetitor.com/
https://fciwomenswrestling.com/