India's Stars Geeta & Babita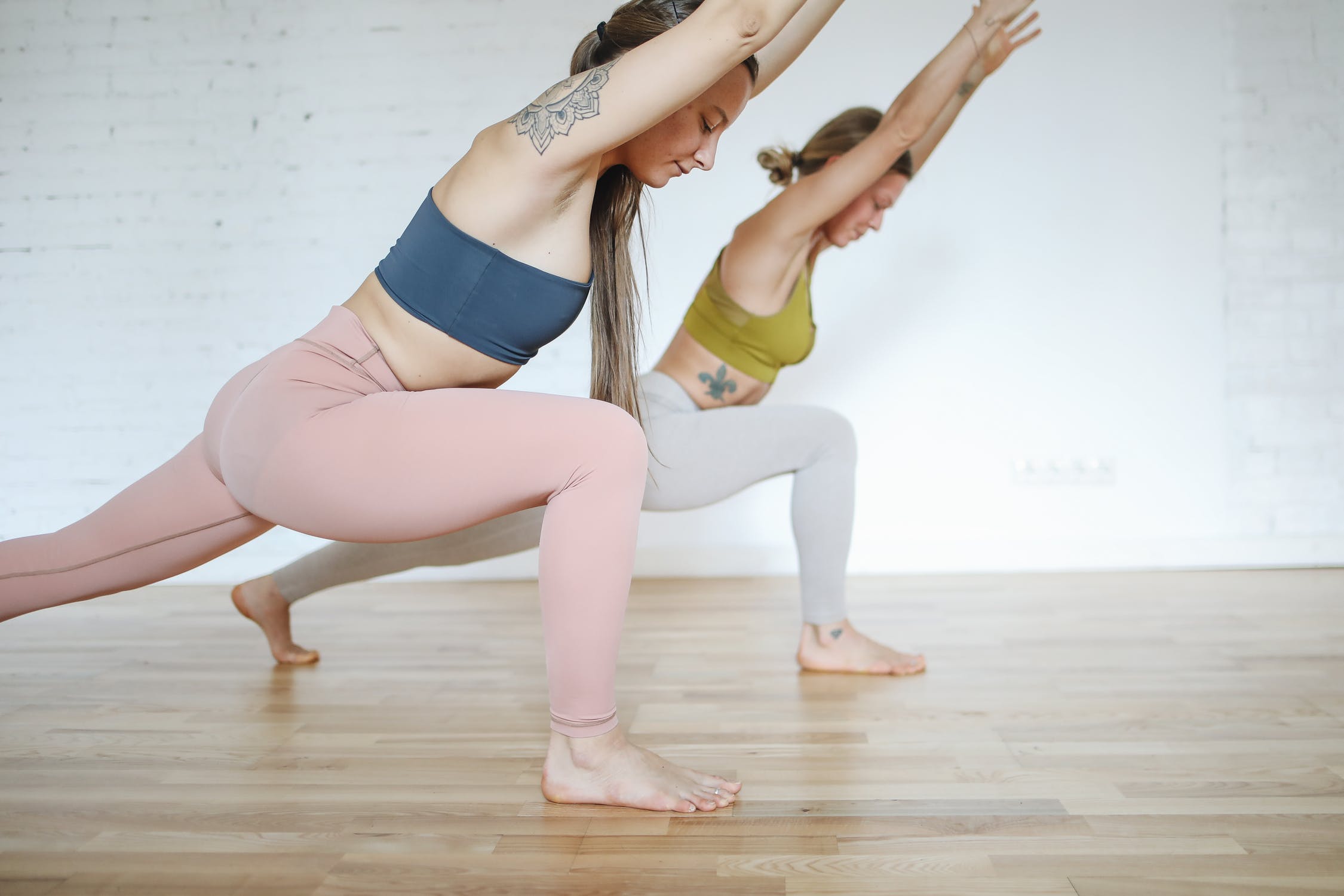 India's Geeta and Babita Phogat's wrestling continues to amaze the world.



There is a saying that originates in India but when the principles are applied holds true throughout the world. "When a family backs you, there is nowhere a girl cannot go." In the case here, there are two girls that through their wrestling have gone where few have gone before.
Haryana chief minister Bhupinder Singh Hooda previously announced a cash award for Geeta Phogat and Babita Phogat, female wrestlers hailing from the state, for winning Bronze medals at the Women's World Wrestling Championship at Edmonton, Canada.
Haryana is a state in India that came into existence on 1 November 1966 as a newly created state carved out of the Punjab state on the basis of language. It has been a part of the Kuru region in North India. The name Haryana is found mentioned in the 12th century AD by the Apabhramsha writer Vibudh Shridhar (VS 1189–1230). It is bordered by Punjab and Himachal Pradesh to the north, and by Rajasthan to the west and south. The river Yamuna defines its eastern border with Uttarakhand and Uttar Pradesh. Haryana also surrounds the country's capital Delhi on three sides, forming the northern, western and southern borders of Delhi. Consequently, a large area of south Haryana is included in the National Capital Region for purposes of planning for development state according to Wikipedia.
Haryana is one of the wealthier states of India and had the second highest per capita income in the country. Haryana is also one of the most economically developed regions in South Asia and its agricultural and manufacturing industry has experienced sustained growth since 1970s. Haryana is India's largest manufacturer of passenger cars, two-wheelers, and tractors. Since 2000, the state has emerged as the largest recipient of investment per capita in India.
Geeta Phogat is a female wrestler from India who won India's first ever gold medal in women's wrestling in the 55 kg freestyle category at the 2010 Commonwealth Games. She hails from a Hindu Jat family of Bhiwani in Haryana. She had earlier won gold in the 2009 Commonwealth Wrestling Championship. Her father Mahavir Singh, a former wrestler himself, is also her coach. She qualified for the 2012 London Olympics but could not win a medal. She was trained by O.P. Yadav at Patiala.
She is the first-ever Indian woman wrestler to have qualified for the Olympics. Phogat won a gold medal in the Wrestling FILA Asian Olympic Qualification Tournament that concluded at Almaty, Kazakhstan in April 2012. She has undergone rigorous training at the Netaji Subhas National Institute of Sports, (NSNIS), Patiala, under the guidance of chief coach O.P. Yadav and foreign expert Ryan Dobo. She has numerous other international medals to her credit, including three consecutive medals in the Asian Cadet Championships in 2003, 2004 and 2005.
Babita has clinched the Bronze medal in 51 Kg category after defeating Zamira Rakhmanova from Russia in the repechage round. Although she lost to Jessica Anne Marrie Macdonald Bondy from Canada in the semi-final round, she clinched the medal after defeating Zamira Rakhmanova from Russia in the repechage round.
Congratulating the two women wrestlers for their feat, Mr. Hooda said that their achievement in the World Championship had made the whole state and the country proud and once again proven that the girls were not less than boys in any manner.
Simon Briggs, writing from Haryana for the Telegraph.co.uk knows the local terrain well. He relates Indian wrestling has changed little since the Greeks introduced their own version to the ancient Olympics, almost 3,000 years ago. Even today, it represents sport at its most primal.
The bouts are held on a patch of churned-up mud, and have the rhythm and solemnity of a religious ritual. First the apprentices loosen the soil with a shovel and level it out with their feet. Then the fighters arrive. Clad only in loincloths, they grab handfuls of earth and smear it over their bodies, to make their limbs slippery and difficult to grasp.
Now the grappling starts. Each fighter clutches the other and tries to knock him off balance. You win a bout by pinning the back of your opponents' shoulders to the ground. Shouts and exhortations drift in from the crowd, who often gather 10 deep, using bullock-carts and rickshaws as impromptu stands.
At last year's Commonwealth Games in Delhi, a pair of female wrestlers from Haryana claimed medals. Geeta Phogat, who is now 22, won gold; her sister Babita, 20, took silver.
These young women were born in the village of Balali, home to a community of 2,000. They started wrestling when Geeta was 10, and by the time she was 12, they were travelling to neighboring villages to "get all dirty with boys", expressed by The Times of India. More often than not, they won.
The rise of the Phogat sisters is all the more remarkable when you consider the repressive gender politics of northern India. Statistically, Haryana is one of the country's more affluent states, because of its proximity to Delhi. Yet it is also home to some of the country's most primitive communities. Female infanticide is so common that, on average, there are just 86 women for every 100 men. In most villages, arranged marriages are the only marriages and women who step outside the system often pay with their lives.
In a February 25, 2013 article for the huffingtonpost.com, Namrata Poddar writes not many in the UK, for instance, would realize that 2.8million girls in India have gone missing in the last 20 years.
Whereas in 1991, there were 947 girls for every 1000 boys, last year that number had fallen to 914. The cause is simple – sex selective abortions, and the murder of infants. As an UN report showed last year, India is the most dangerous place in the world to be born a girl. From 2000-2010, there were 56 deaths among boys aged one-five for every 100 among girls.
Three years ago, the Phogat sisters left Balali for the brighter lights of Patiala, a city of two million that stands 100 miles further north in the Punjab. The attraction was the national sports campus, which hosts India's boxing, fencing and weightlifting teams, as well as a dozen wrestlers. This proved to be a very good move.
There is hope that things will continue to improve. One organization pointing towards the right direction is the All India Women's Wrestling Association. Here is their purpose.
AIWWA is a non-government and non-profit organization. Its team will begin to accomplish its mission by establishing various platforms where the women can invoke their inner strengths to empower themselves by way of wrestling. This gain of strength shall further build strong confidence and inculcate in them a power to compete with their counterparts. Filled with power and confidence, the Indian women will surely stand tall and ready to fight with the evils of the society. They will have the confidence to go hand in hand with the male community undaunted with full dignity.
They exude confidence in their leader. Under the dynamic control of its young founder and visionary Deepika Kaliraman who has a strong vision of how to operate the project, resource management capabilities, courage to experiment new things, and the quality of team leadership, AIWWA is bound to meet its goals.
Female Competition International is always happy to further the interests of women wrestlers around the globe. Even here in the United States there is still deep sentiment against women wrestling, no matter the attire or the dignity of the setting. The fact that over 7,000 girls are wrestling in dignified high school wrestling programs and want to compete is irrelevant. Some even in 2013 that we previously had to associate with because of family ties publicly denounced what we are doing and refused to associate with us.
Our viewpoint and life experience has taught us is that the causes, interests or goals that are important to you must be pursued. Living your life in fear or to please others is a recipe for bitterness and internal failure. Friends come and go, often family too, but what you love remains and nourishes you. It needs your nourishment as well. This is where our primary loyalty lies.
We believe the more choices people have in life, the better the ability to pursue their ambitions, dreams and goals and bring their unique vision to the rest of the world so we can all benefit.
FCI says to Geetat and Babita Phogat, please keep up the good work. Not only is your family and community backing you, so is the rest of the female wrestling world.
~ ~ ~
http://www.huffingtonpost.co.uk/namrata-poddar/female-infanticide-indias-unspoken-evil_b_2740032.html, http://www.hindustantimes.com/Punjab/Chandigarh/Hooda-, http://zeenews.india.com/sports/london-olympics-2012, Wikipedia, www.deccanherald.com, www.telegraph.co.uk/sport/olympics, photos credited courtesy Wikimedia Commons.