Hungary's Nikki Vs Bulgaria's Vox, Get Out The Calculator, 2,000 Words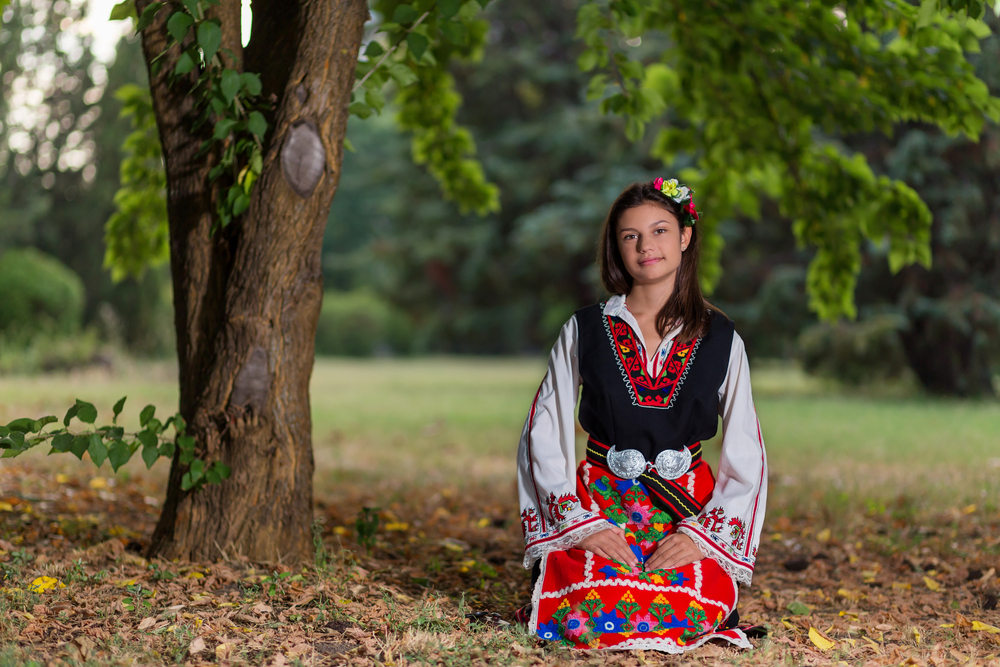 June 18, 2022,
Building up to and presenting an elite female submission wrestling contest has its place.
A major one.
Usually the women involved have a global name and an established reputation for winning.
Having said that, when two newer girls with moderate skills and high ambition get together, it has the makings of a firecracker match.
It reminds us of an NFL game where two 500 teams meet and it gets real simple. After the contest is over, one is heading south, if they lose, and the other has a chance to rebuilt their season and head North, towards the playoffs.
Here we have a contest that reminds of the latter.
Miss Vox from Bulgaria is set to face Princess Nikki from Hungary.
In Antscha's stable, we would describe Nikki as one of her newer girls with moderately high skills. She is not one of the elite like Antscha, Viktoria and Orsi, but she is not a jobber type who is learning the ropes and rolls around a lot while getting submitted.
She's not Italy's Pamela, Germany's Warrior Amazon or Hungary's Sheena either.
But's she good. Very good.
We purchased and viewed Nikki wrestle a rock solid performance against two girls named Tanya and Xena Wild.
By contrast, Vox is new to the game but on the way up. We've purchased her matches at Wrestling Monica's store and she is a ground war, slow burn Fem Competitor not to be taken lightly.
Here, she is in the early stage of her career against Nikki.
As they are introduced into Monica's ring, Nikki looks super sexy in a pink sherbet styled bikini and Vox looks super cute in her black bra and boxing gym shorts.
Time to wrestle.
HUNGARY'S NIKKI VS BULGARIA'S VOX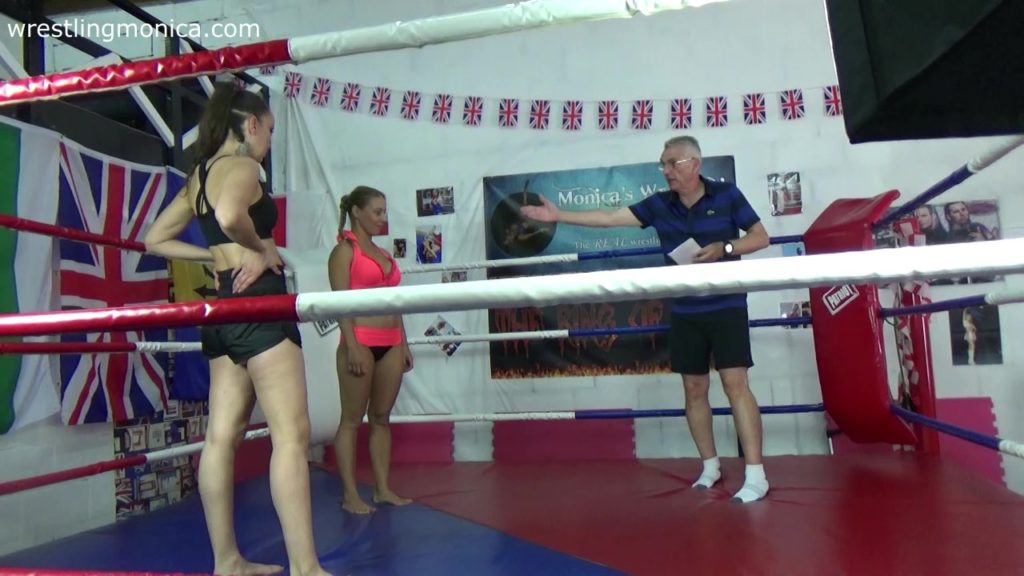 Nikki is the aggressor and immediately traps Vox in a brutal headlock.
As we've stated over and over at FCI, the headlock is the most basic hold in wrestling and if you obtain one, hold on to it for dear life, like you are wrestling down a steer.
Nikki does here.
Vox is indeed in trouble and can't seem to escape. She used her beautiful tanned legs to try and kick out but to no avail.
They scramble around but Nikki won't let go of that vicious headlock and at one point, with Vox bent over, the Bulgarian princess has to tap out.
1-0 for Princess Nikki. (2:50)
There is also another dynamic going on here.
One girl is from Hungary and another from Bulgaria and they are fighting on neutral turf.
To be direct, not at the great Femwrestle Events where there was a strong Hungarian home field advantage and very few Bulgarians. Antscha's studio is a full Hungarian advantage.
Here, they are wrestling in England so there is no home field advantage.
As round two begins the two aggressive ladies engage in hand fighting. This time Vox gains the advantage with a strong over the top chin lock. She squeezes.
Could a submission be coming?
Unfortunately no, as Nikki breaks the hold and the two tumble to the floor.
They scramble around for a little and Vox falls into Nikki's legs and is trapped in a floor to sitting body scissors, Nikki's favor. The Hungarian starlit squeezes fiercely and in pain, Vox taps out.
2-0 for Nikki (3:33).
Okay, so after the mystery, Nikki is now clearly the frontrunner. Can Vox make a dent or will this turn into a runaway domination match?
Round three begins with upper hand fighting and Vox quickly seizes the advantage, takes Nikki down and secures the top position.
To our surprise, Nikki quickly taps out.
Didn't see that coming.
2-1 for Nikki but now we have a match on our hands. (4:00)
As the next sequence begins, the two beauties lunge at one another, both attempting a headlock so strongly they fall into the ropes. Once away from the ropes, Nikki's is the headlock that sticks.
Very hard and Vox taps.
That was quick too. 3-1 for Nikki.
The intensity is ratcheting up.
As they begin again, Nikki is the aggressor. She is better at head hunting. She performs a reverse head lock and takes Vox down to the mats and lands on top of her. Then she performs a wrist lock to perfection that is painful to watch.
Even more painful for Vox who sighs and taps out.
Now Nikki is starting to run away with it at 4-1 (5:27).
Time to straighten themselves up.
Nikki is looking back at the ref who says "Go" and Vox immediately leaps at Nikki, encircles her and traps her against her body, takes her down and Nikki immediately taps out.
This match will apparently be as fast as a pinball machine.
4-2 for Nikki.
They are immediately up and at it again.
This time Nikki is the aggressor and quickly takes down Vox with a side body scissor and side arm around the neck choke. Squeeze.
It's over quickly 5-2 for Nikki. (6:27)
Didn't see this coming.
More engagement.
As they come together, Nikki walks right into an arm under the chin choke and side body scissors. Tough combination. Will she tap?
She doesn't and her and Vox struggle while making and breaking holds until the bell rings for a much needed break. (7:57)
After the girls take a small break, it is back at it.
Vox tries to secure a choke under the chin, as she is on top. It looks solid but Nikki breaks the hold and maneuvers into the top position herself in the form of a smother with Vox kicking her sensuous legs to escape.
She can't and taps out. 6-2 for Nikki. (8:30)
Small break. Back at it.
Vox manages to get an under hook chin lock on Nikki and more important, she manages to bend Nikki over while she tightens with a choke.
Nikki taps out. 6-3 for Nikki.
Next Nikki traps Vox in a headlock. The submissions are coming swiftly so we expect Nikki to close the deal quickly and she does.
7-3 for Nikki. (9:42)
We enjoy a lot of action but it is if neither girl has any real resistance in them.
Like watching a NFL game scored 70-30 and it's not even over.
Here, as soon as they are captured in a hold, they tap out. This is what separates the great ones who refuse to give in from the talented but casual wrestler.
In England, Sativa is a wrestler on the rise who refuses easy tap outs.
In the next action it is more of the same. Nikki quickly locks Vox in a floor to sitting body scissors. Bent over, Vox quickly taps out.
8-3 for Nikki.
Okay, let us guess. Next Vox is going to get the submission.
Nikki moves towards her on her knees. Vox captures Nikki and then we hear a lot of excessive groaning as Vox is on top of her. Nikki quickly taps out.
8-4 Nikki.
As a fan, if we were watching this match at home, we would flip ahead and get this one over with.
As a reviewer, we have to hang in there.
Let us guess. Nikki will get the next submission.
As the two engage, Nikki, with a big smile on her face, locks Vox into a headlock. They scramble around and Nikki uses her legs to scissor Vox, pull her backwards and submit her.
9-4 Nikki (10:55).
The next submission takes about 14 seconds.
From the sitting position, Nikki encircles Vox's neck, tightens the hold and performs a floor to sitting body scissors and Vox screams and taps out. (11:16)
10-4 for Nikki.
We suppose this time it will be Vox's turn.
She gets off to a good start by clasping Nikki in a floor to sitting body scissors. Nikki howls in pain. Vox tries to secure it by grabbing Nikki behind the neck and pulling her forward. Nikki struggles mightily and to the delight of the crowd, during the process, her bra comes off.
Well, at least one unexpected delight occurred.
The fighting continues.
Vox still has Nikki trapped as they push towards the ropes.
To Vox's surprise, the ref suddenly stops the match. He smiles, "Wardrobe malfunction".
Someone in the audience laughs and screams, "Nobody cares!"
Understood. Having said that, this is not a topless match.
Nikki attempts to tie her straps from the back but is having no success. Given her loose knot, they are destined to come open again. She turns to Vox for help who has a much better angle from the back.
Vox ties it nice and tight.
Time to fight again.
Nikki leaps at the raven haired beauty, secures a headlock and takes Vox down to the mats. She then does what she is supposed to by laying her body on top of Vox.
Vox submits. 11-4 for Nikki (13:22).
Unusual is the next round in the sense it involves legs in struggle.
Nikki initially traps Vox in a neck scissors while she pulls her head forward to squeeze. Vox tries to counter with her own upper body scissors but the move is swatted away by Nikki.
Nikki appears to be closing in on a submission and the second round comes to an end. Ding, dong.
Saved by the bell (14:06).
After a small rest, the girls start with hand fighting and upper body positioning.
Initially Vox wins that joust and while she is on top of a bent over Nikki, in the frontal position, Vox tries for an under arm choke, headlock and it looks good but Nikki soon breaks the hold.
Then the Hungarian beauty takes full control and lands on top of Vox, punching in an erotic face sit while Vox struggles underneath. It doesn't help Vox's cause that Nikki also has her clasped in a very painful wrist lock.
Nikki soon transfers a desperate Vox into a dreaded triangle choke and its curtains.
12-4 for Nikki (15:35).
Vox is still smiling. She hasn't given up.
As they meet, Nikki walks right into a side body scissors. This has happened before and Vox could not seal the deal.
This time her determination is very apparent. You can even see the veins popping out in her head as she squeezes. Give her an A for effort.
Nikki taps out. 12-5 for Nikki (16:08).
Don't blink because the submissions keep coming at break neck speed.
Next Nikki is the aggressor and comes over the top of Vox, then underneath her neck to trap her in a rear naked choke. As Nikki pulls Vox backwards, the Bulgarian beauty gasps and then taps out.
Nikki is up 13-5.
Next round.
Nikki is the aggressor again and in almost a repeat of the previous round, she secures the hold behind Vox, pulls her backwards and the rest is easy. It looks like a body scissors but is the arm lock that does Vox in.
14-5 for Nikki on this now runaway Budapest train.
Time to go again.
The two engage in an upper arm struggle. It is intriguing how Vox is the larger woman but the technique of Nikki continues to win out.
This time Vox gains the advantage. There is more of a struggle with Vox on top trying to secure a submission around the head and neck area. Nikki is constantly on the defensive but continues to escape. Finally Vox traps Nikki in a tough position, effectively applies the hold and Nikki taps out.
14-6 for Nikki.
We're trying to keep up. Not easy.
The next round has Nikki lunging on top of Vox and almost securing a headlock but instead she settles for being on top.
Nice position.
Nikki's head is going one way, Vox's the other and Nikki is very adept at surprising Vox with a reverse styled neck and head scissors as Vox is on the bottom. The tanned Hungarian beauty squeezes and squeezes and Vox wails and taps out.
15-6 for Nikki.
Nikki is smiling and ready to go at it again.
She pushes Vox, who pushes back better, and now Vox is in control trying to secure a leg to head scissors of her own. Twice. Nikki breaks away both times.
Nikki quickly seizes the advantage and is back on top, closing in on a head or arm lock. Once again Vox is in trouble and the bell rings.
It is officially over.
We can finally turn off the calculator.
~ ~ ~
OPENING PHOTO – fciwomenswrestling2.com fciwomenswrestling.com femcompetititor.com grapplingstars.com, fciwomenswrestling.com niki_spasov-Shutterstock-photo-creidt-Editorial-use-

https://www.fcielitecompetitor.com/
https://fciwomenswrestling.com/
NOTE – Both Nikki and Vox are sensational Sessions Girls.
Nikki's email is orsi.sessions@gmail.com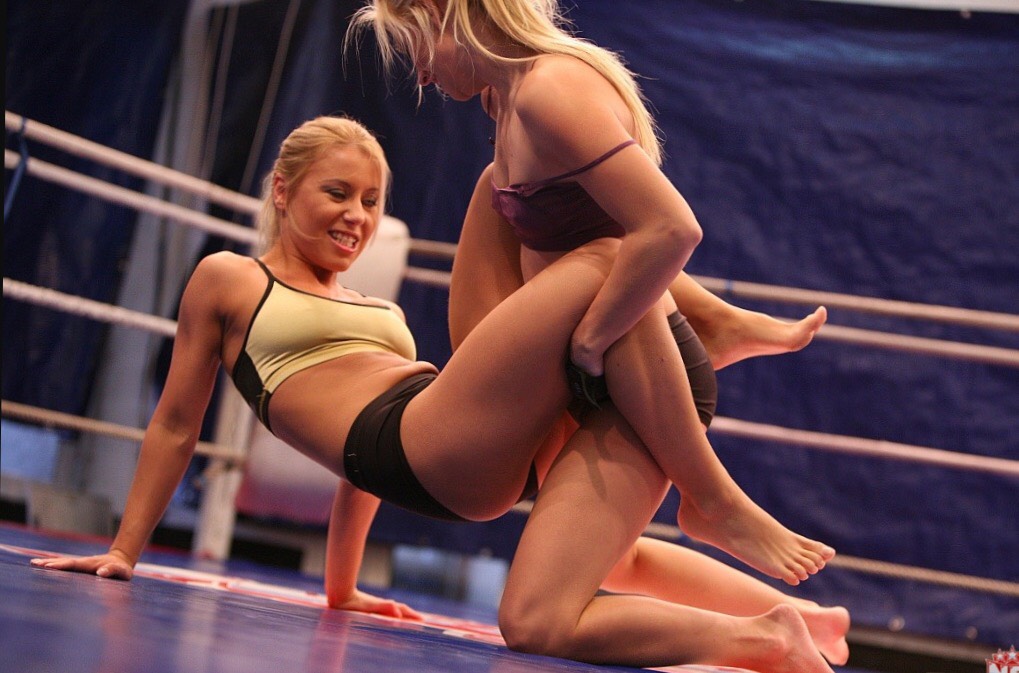 Vox email is inablack85@yahoo.com