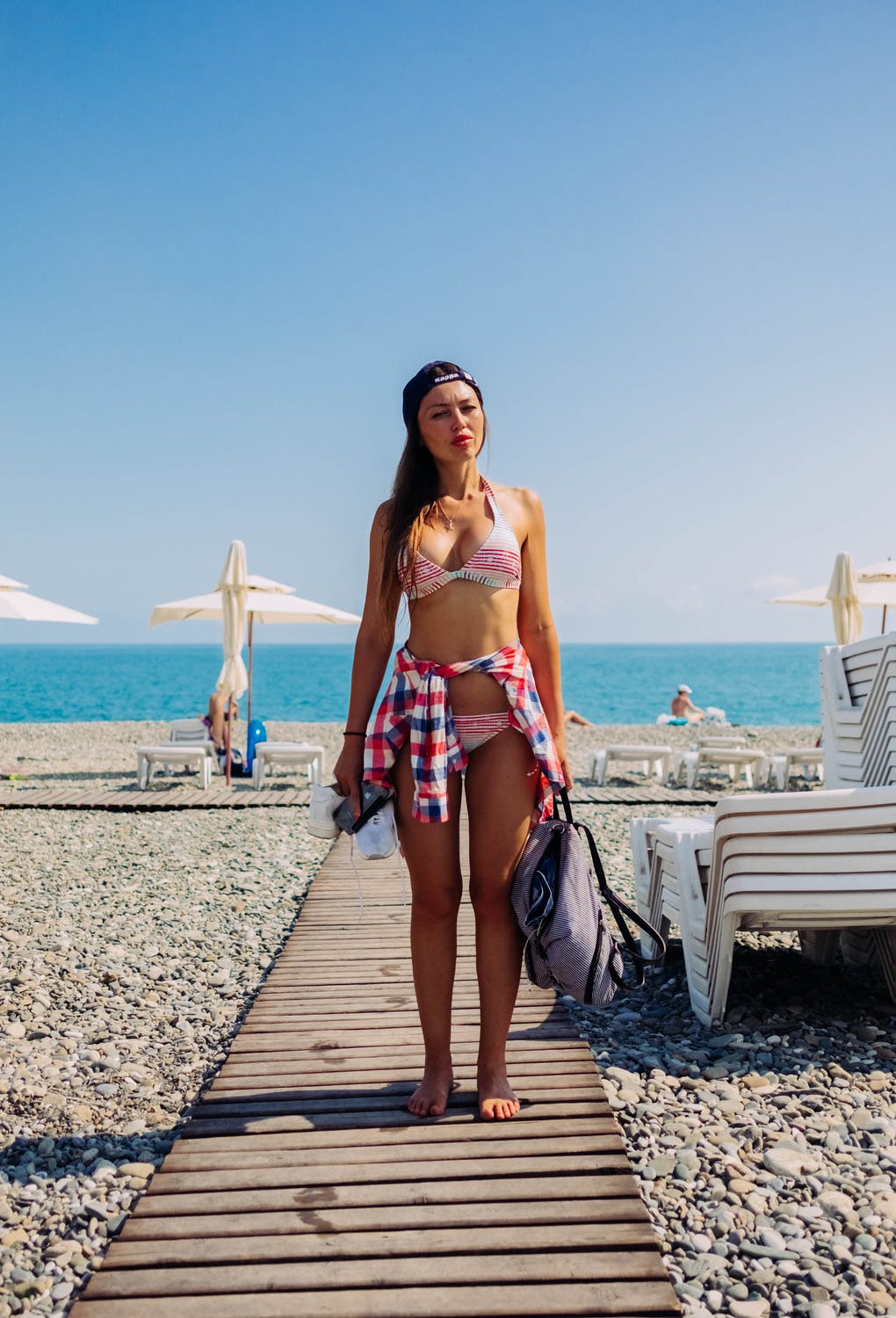 Female Wrestlers Travel Constantly To Connect For Wrestling Sessions and More.
The number of women who travel for business has increased dramatically around the globe.
The important travel site skift.com is the homepage of the travel industry, focused on daily news, global trends & digital innovation. Skift is the most visited industry news and information site in travel in the U.S. only a year and a half after launch reports their main page.
In a report released in June of 2014, skift.com informs that Female Business Travelers are poised to make up a significant share of the Business Travel Market. They already control 60% of the wealth in the U.S. and influence 85% of all purchasing decisions. Women are high-tech, mobile, connected, and social. They like to book on the move and represent 58% of online sales.
How does a hotel ensure that they are marketing effectively to this important growing audience?
The travel site continues explaining that learning how to attract and retain the loyalty of Female Business Travelers is key for travel brands who want to maintain their competitive edge by getting ahead of this influential trend.
One of the ways to attract and retain this market is to be branded as a Female Friendly Hotel. How does one attain this recognition?
There is a widely respected organization that actually has a rating checklist. According to maiden-voyage.com, "It was on a lonely business trip to LA that Maiden Voyage's founder, Carolyn Pearson came up with the idea of an internet networking site through which business women could meet up with like-minded women to make the most of their leisure time whilst travelling."
In an interview with more.com, an enjoyable magazine that celebrates women of style and substance with articles on style, health, work, spirituality and relationships; Ms. Pearson explains, "We have a checklist of about 30 things. First, we really focus on safety because there has been a history of women business travelers being sexually assaulted or just disturbed by people entering their rooms. Our No. 1 requirement is double-locking doors—an extra chain or deadbolt that will prevent anyone with a master keycard from entering your room. It's also important for a hotel to be located in a safe area, man the reception desk 24-7 and have a spyhole in the door so women can see who is knocking. Those are positives; one big negative is if the person who checks you in says your room number out loud.
Then there's comfort: We look carefully at the hairdryers (they should be salon-quality rather than the type that requires you to hold down a button to keep it running); whether there is a full-length mirror with an outlet nearby; coat hangers; room service menus with healthy options, rather than the usual steak or club sandwiches; and most importantly, good brand-name toiletries."
For a hotel to even aspire to be on the list, women-friendly-hotels.com shares, "You find our certified female-friendly hotel partner in 3-, 4- and 5-star properties geared to the special interests of women, centrally located and with high service standards."
As a minimum properties female friendly hotels must have 24h manned reception, a well lit entrance and hotel floors.
Here is a checklist from their site:
doorways under video surveillance
24h manned reception
well lit entrance and hotel floors
Secure interior door locking
Rooms on a high floor are allocated
Female service staff
Additional makeup space in bathrooms
Extra hangers in the wardrobes
Additional lighting
The global accommodations provider Leonardo Hotels operates more than 52 centrally located hotels in Germany and Europe and is currently continuing its expansion. As the European Division of Fattal Hotels, founded by David Fattal, Leonardo Hotels focuses on the 3 and 4-star plus categories with individually designed hotels, high standards and excellent services.
They are very specific about what they have accomplished to be rate female friendly. "Stylish and cosmopolitan ambience, a place that inspires and stimulates – these are the Leonardo Royal Hotels. With the »women-friendly« rooms the Leonardo Royal Hotels present rooms which are oriented to meet the needs of the modern business woman. Exclusive room fittings with soft pillows, cozy blankets and finest upholstery as well as many other special amenities ensure an excellent service and a high level of comfort."
They continue relating, "The »women-friendly rooms« are spacious and furnished with a portable cosmetic mirror for your daily beauty ritual. If you don't have much time before your appointment, our power hair-dryer will ensure that you can style your hair in record time."
The leading provider of breaking news worldwide cnn.com informs that hotels are working overtime to accommodate the needs of one of the fastest growing demographics in the travel industry: businesswomen.
The Hyatt hotel group has spent the last 18 months surveying guests in 40 facilitated group discussions around the world on how they can improve their services. It was the largest guest listening exercise ever conducted by the brand, and it was made up completely of women.
The cnn.com report added, "Based on the feedback, Hyatt rolled out a number of innovative amenities across all its brands (over 500 locations worldwide), including adding the dermatologist-approved KenetMD Skin Care line to their list of bath amenities.
It also introduced the "Hyatt Has It" program whereby Hyatt hotels stock everything and anything a traveler might have forgotten to pack, from deodorant to humidifiers (and every color of nail polish under the sun)."
The growth in female business travel is being recognized worldwide. The news site bbc.com, a British public service broadcasting statutory corporation educates, "As more women join the global workforce, new services geared specifically towards female business travelers are popping up, from cab services to female-only hotel floors.
According to a January 2012 study by Amadeus, a global travel technology group, the number of female business travelers across the Asia-Pacific region is expected to rise sharply over the next two decades, as corporations become more equal in their management structures.
The survey of more than 1,500 business and leisure travelers estimates that in 2011, roughly 4.5 million international business trips were made by women from Singapore, South Korea, Japan, India, China, Indonesia and Australia. By 2030, that number is expected to increase 400%, driven primarily by growth in the number of Chinese and Indian women climbing the corporate ladder."
As Female Competition International continues to focus on the needs of female wrestlers; a group that substantially travels the globe, the trends we have researched above are consistent with the travel experience our female competitors and readers have enjoyed.
~ ~ ~
Femcompetitor.com subscribes to fciwomenswrestling.com news source. No affiliation.
Sources: women-friendly-hotels.com, more.com/entertainment, maiden-voyage.com, leonardo-hotels.com/women-friendly-rooms, cnn.com, skift.com/travel, bbc.com/travel, fciwomenswrestling.com, photos thanks to Wikimedia commons.