Historic Model Fight, Mid-West Girls, College Students, Wrestling, Featuring Alexis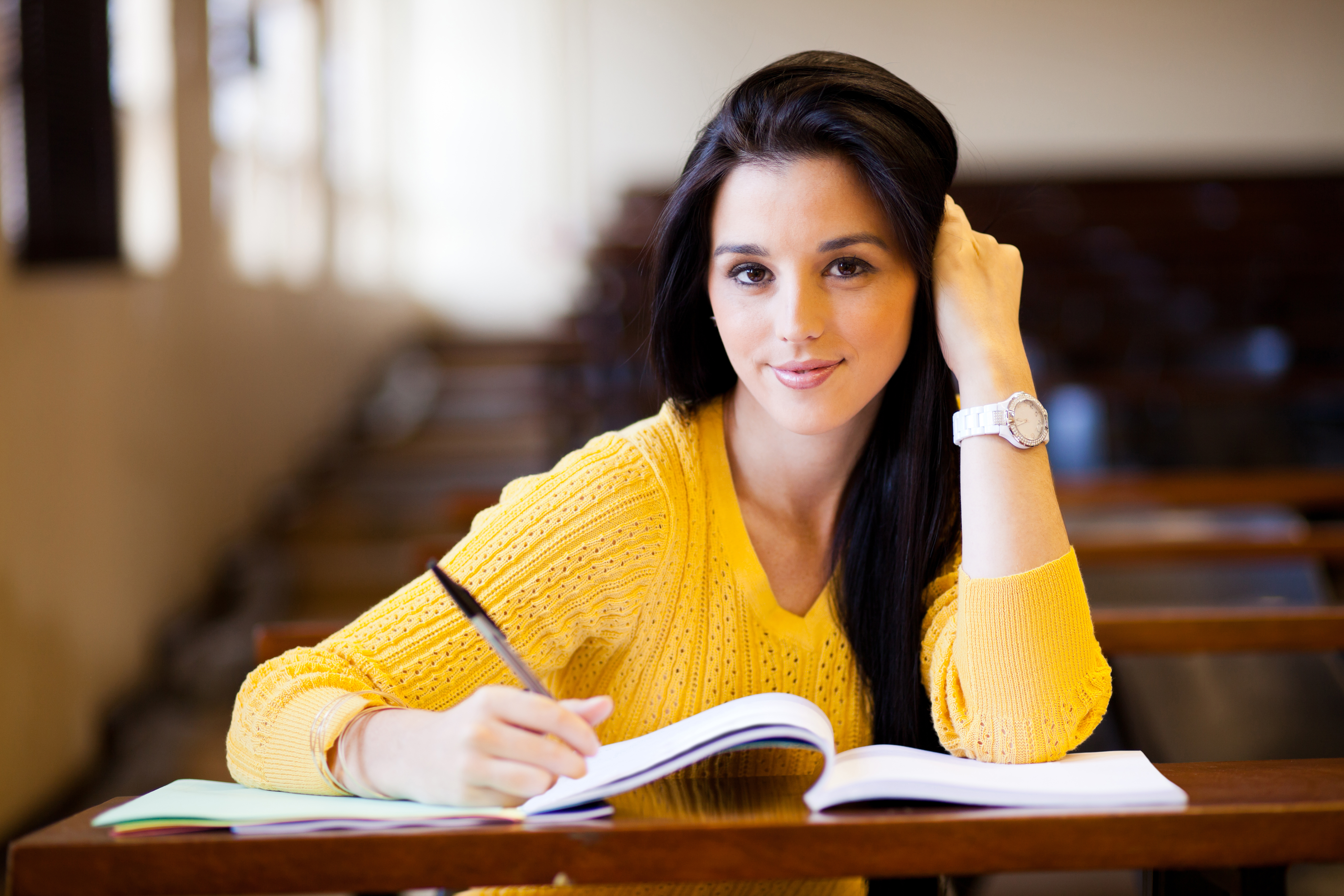 December 21, 2021,
Perspective is hard to grasp when you are in the middle of watching something spectacular in the present, unaware that while readily available for the moment, one day it will be hard to obtain with some great matches lost forever.
That is how we feel when we reminisce about the Mid-Western female wrestling company Model Fight, whose videos were sold in the early 2000 years.
We loved them so much and purchased many by snail mail.
When a storm came into our lives and we thought we were going to move thousands of miles away, we lost much of our video collection.
Still, we were fortunate enough to salvage a few treasures and some of them were various videos at Model Fight.
What first captured our attention was their introductory video where the girls are relaxing and watching the combatants perform pre-match arm wrestling.
As beautiful and fresh faced as they were, they didn't appear to be the tall, slender runway models that we were used to seeing.
No matter. They still looked great.
At the time, it was unusual seeing college girls engaging in fully competitive wrestling.
The wrestling was truly at the amateur level and very slow paced. There was no aggressive violence and the action was mostly very competitive.
IN APPRECIATION OF ALEXIS
Was Alexis the most popular girl at Model Fight?
The answer to those kind of questions are always subjective. Here the triplets, or the top three, are probably Alexis, Caroline and the fresh faced blonde Katie. Some would even say Roxy.
What we loved about Alexis was her quick wit. She could verbally slice and dice you like an apple in a blender. Her wrestling at Model Fight was pretty good too.
She had one early match where she and another pulled each other's hair for easily about five minutes as they stayed in one spot in a war of attrition. Finally one of them gave and the small audience clapped and one fan expressed, "That was incredible."
Yes, Alexis was always incredible. Time to review some of her Model Fight matches.
VS BRANDI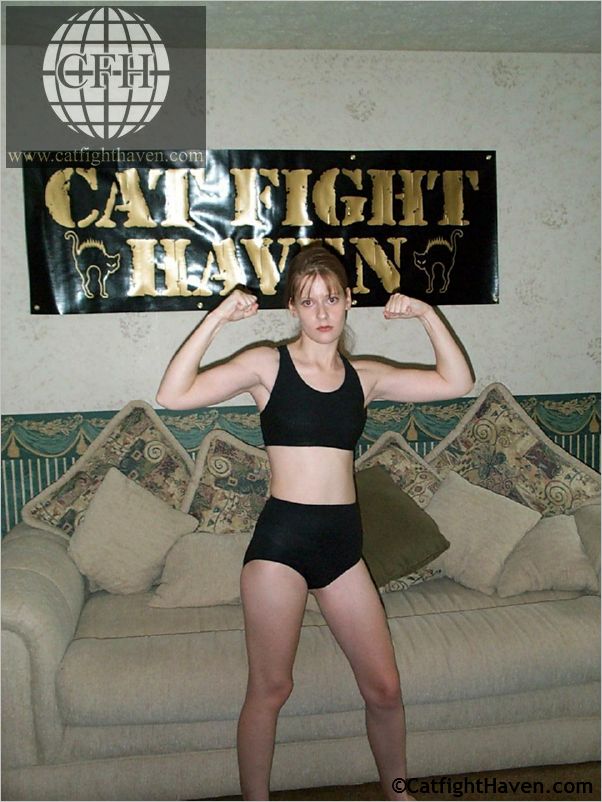 Alexis is first interviewed, sitting on the green studio mats in a Karate outfit. She is calm, cool and very confident regarding her upcoming match with the tough looking blonde named Brandi.
Both girls are aware that Alexis has the advantage in terms of experience but Brandi seems to have a little of the street fight in her and doesn't appear to be intimidated.
In the early stages, Alexis is in complete control, trapping Brandi with a floor to sitting body scissors, pulling Brandi forward and not letting go. Brandi struggles, but to no avail and finally taps out.
Time for round two.
Brandi, in her black thong bikini looks stunning. She also looks very determined for round two, staring deeply into Alexis eyes.
Things could be different.
They are.
Brandi takes the initiative this time and now she has Alexis trapped in the same floor to sitting body scissors with Alexis struggling to get out.
The sexy red head can't.
Now she begins to groan in pain. One of the things that really turned us on about Alexis was when she was truly in trouble, she had some of the most erotic feminine groans of pain that we've ever head.
Pleasure and pain. So sexy.
Brandi is determined and keeps one step ahead of Alexis.
Our red head Mid-West beauty taps out.
The game is a foot.
Brandi looks into the camera and expresses it is one to one, let's see where it goes from here.
Yes indeed, let's see.
The two girls square off looking at one another. Alexis doesn't look as confident this time.
Brandi waits for Alexis to make the first move. She does. Both girls struggle but Brandi gains the advantage and doesn't let go. She has Alexis encased in a side body scissors, then from the rear. Alexis tries to reach up for her hair, since hair pulling is allowed and Brandi snaps her head backwards pulling away. Alexis is in tough and finally taps out.
Well done. Didn't really see that one coming.
Brandi leads 2-1.
Once round three begins, Alexis tries to get a jump start early and Brandi says no, and halts the action.
That says a lot. Alexis is seeking an advantage.
She initially gets the advantage but Brandi is far more determined and with a severe hair pull, Alexis shrieks then she gives.
Somewhat of a surprise.
After the fight, Brandi basks in her 3-1 victory making sure that we all know that she is the better cat fighter. Alexis on the other hand cries sour grapes, calling Brandi a dirty fighter and that under different circumstances she would win. And you know what?
It is not an act. Alexis appears to be very serious.
Okay. Whatever you say.
Loved this one. A part of Alexis and Model Fight lore.
VS BECCA
Another of Alexis intriguing matchups occurred when she faced a slender brunette named Becca in an Apartment Fight.
We saw Alexis as the favorite in part because Becca is very slim.
The girls get down in a crouch and as the bout gets underway, Becca gains the early advantage trapping Alexis in a headlock, mild choke while Alexis is on her knees and Becca on her back.
Alexis soon maneuvers to slide Becca into a side body scissors as they both struggle on the carpet.
This goes on for minutes with minor movements.
It looks similar to water based animals out in the wild, locked in a death grip for existence or death.
Alexis through erotic screams finally taps out and then lays there exhausted afterwards.
TRAVELS AWAY FROM MODEL FIGHT
It was when Alexis stepped outside of the comfort zone of the Mid-West that she met her stiffest competition and completely gained our respect.
There are two sayings that come to mind about comfort zones where many competitive female submission wrestling company fighters like to stay.
The first is that it reminds us of a luxury prison. No matter how tough you act on the inside? You never know if you could make it on the outside.
And, always remember one important thing about a comfort zone. It's a wonderful and safe place to be, but nothing grows there.
It was time for Alexis to grow and leave the comfort zone.
She traveled to Europe and took on two tough girls outdoors where Nadege was sitting around with a friend watching and Alexis found herself in very tough matches, one in particular at AS Films, where she was completely dominated.
Her tours in Europe were well appreciated and chronicled.
At https://www.wrestlewiki.com/wiki/Alexis_U they summarize, "Slim American wrestler Alexis fought predominantly in productions staged by Woman's World but also appeared on numerous occasions for TPC in co-productions as well as some AS Film productions. She was active in all types of female combat including competitive and semi-competitive wrestling, custom/themed/fantasy/semi-erotic matches, and catfighting as well as mixed wrestling. Despite the fact that, due to her slim physique, she was usually conceding weight to her opponent she could give anyone a good battle because of her excellent technical skills."
In terms of taking risks and finding herself in a one-sided match, that happened again when she traveled to Florida to wrestle for Flamingo and took on a steady journey fighter in Suzanne Dubois.
Sweet Alexis was dominated so badly that Suzanne actually paused time and time again, hands on her waist, sighing, out of boredom.
We certainly got our Alexis scream and shriek fix in this one. Over and over.
It was when our Mid-Western Princess traveled to England that she seemed to have her best results wrestling for Phil and TPC, The Private Collection.
Most of Alexis matches were scripted, fantasy style or semi-competitive against Sue Scarlett, shapely Randi, Laura Lee, Lita, Racquel Kay, Anka, Katie and Serena to name a few.
Probably one of her more competitive matches at TPC was against another American named Tori that went back and forth.
They loved her at TPC.
Why did we love her so much?
Her career with Model Fight and in wrestling serves a powerful lesson. Of all of the beautiful girls at Model Fight the girl most remembered is Alexis because she was willing to take risks and fight outside of the pond.
To be remembered in this short life, you have to stand out. You have to put yourself out there.
Alexis put herself out there again by wrestling with sensuous curvy girls at Cat Fight Haven.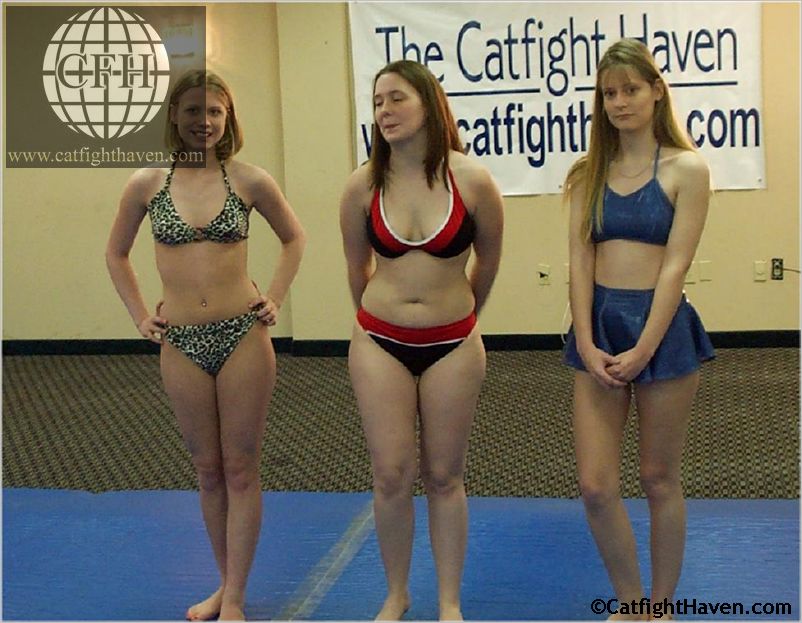 To those of us who love the competitive female submission wrestling industry, we will always remember and love Model Fight.
When they came along in approximately 2000, they were innovative, fresh faced and sexy.
Time changes everything.
So in their day, like a quiet Mid-Western wind, Model Fight blew in, swept us off our feet, made their mark and just as quietly as they came, were soon gone.
Except in our hearts.
And in the FCI Historical annals.
There can never be enough stories and videos about gorgeous, fresh faced, Mid-West girls and college students wrestling competitively.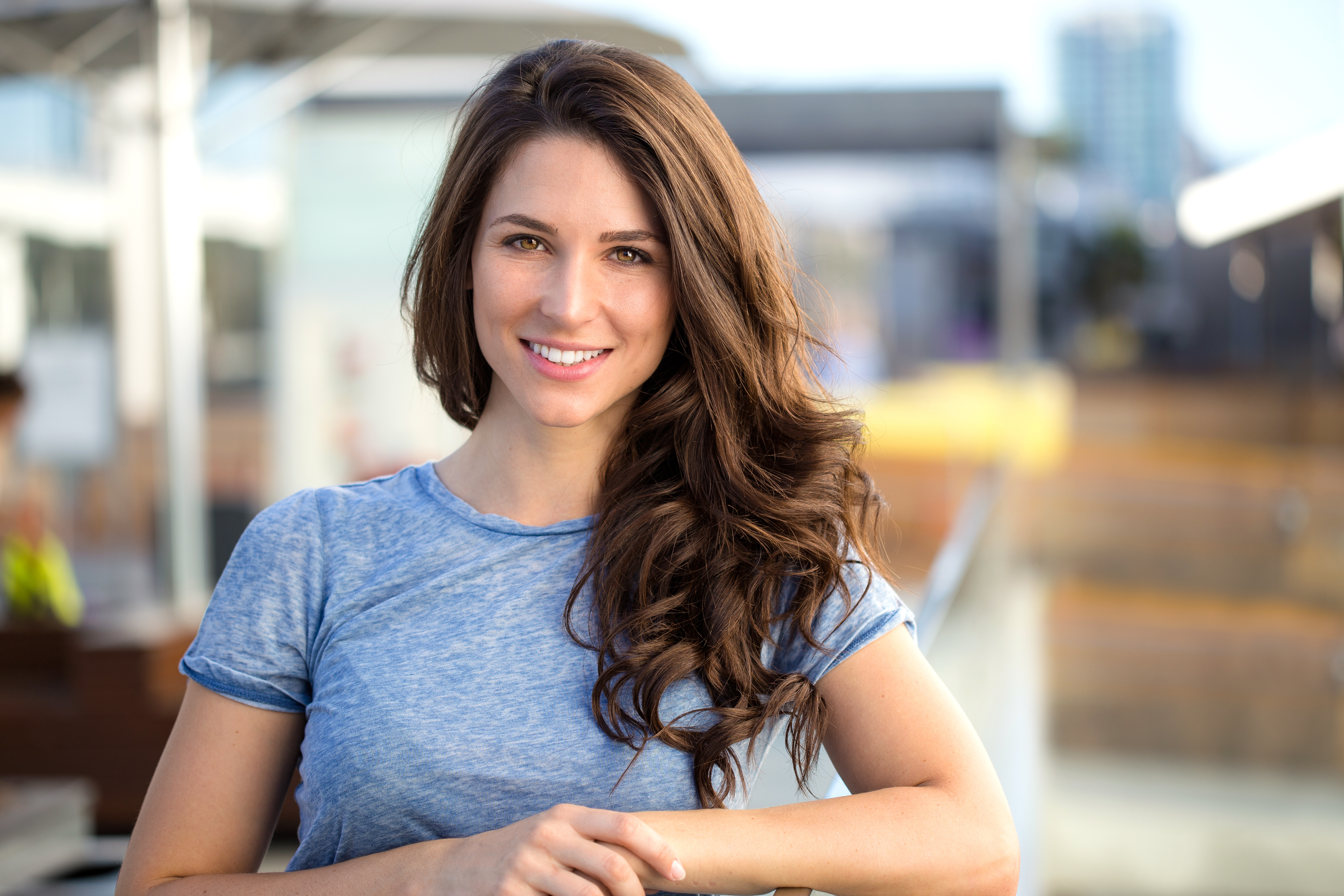 ~ ~ ~
OPENING PHOTO femcompetitor.com, fciwomenswrestling.com grapplingstrs.com article, By-michaeljung-shutterstock-photo-credit-Editorial-use

https://www.wrestlewiki.com/wiki/Alexis_U
https://www.fcielitecompetitor.com/
https://fciwomenswrestling.com/
CAT FIGHT HAVEN IS STILL IN BUSINESS – FOR MATURE AUDIENCES